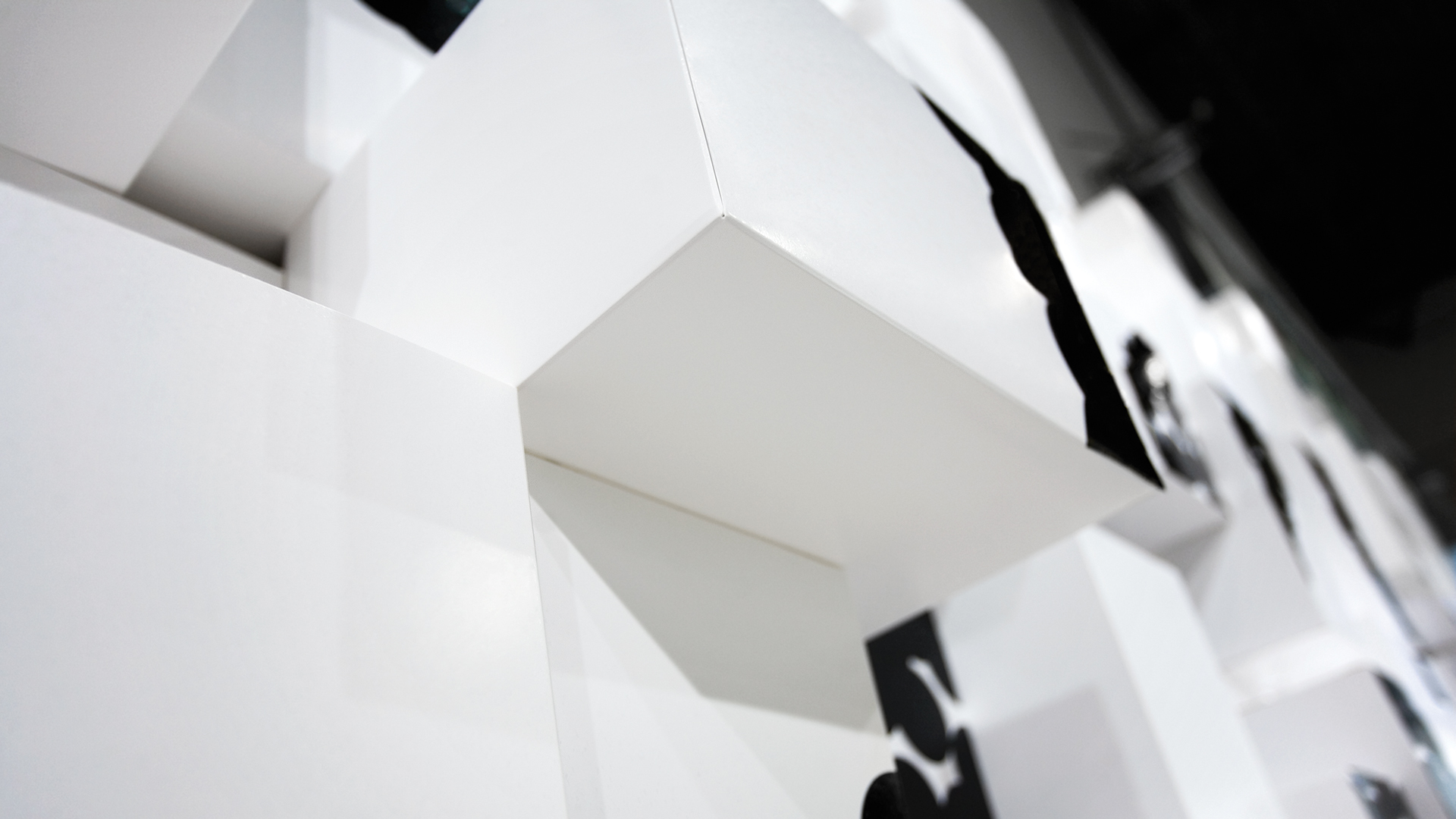 For the fourth time, the D'art Design Gruppe creates the fair design of the VDP at the Interpack 2011 in Duesseldorf
With a spacious carton sculpture the fair design by the D'art Design Gruppe communicates the topic packaging at the Interpack 2011.
The D'art Design Gruppe has been working together with the German Pulp and Paper Association for more than ten years. It all started with the millennium stand of the VDP 2000 at the drupa. With every fair design for the Pulp and Paper Association the material is uniquely arranged and paper, paperboard and cardboard are set up as a central theme in their respective functions. The fair design at the Interpack 2011 is dedicated to the packaging material paperboard. The challenge was to innovatively arrange the VDP's and its 5 partners' appearance as one unit on only 96 sqm. Despite the topic "folding carton" the stand presents itself unveiled and open. The object finds its use as a design object in the arrangement of walls, which create a tridimensional impression thanks to differently protruding cubes. This plasticity is supported by an unusual graphic arrangement. Black marking spots on the bright white cubic ground form the writing "board". This topos is the leading actor within the fair design and combines the different paper associations in one harmonious unit.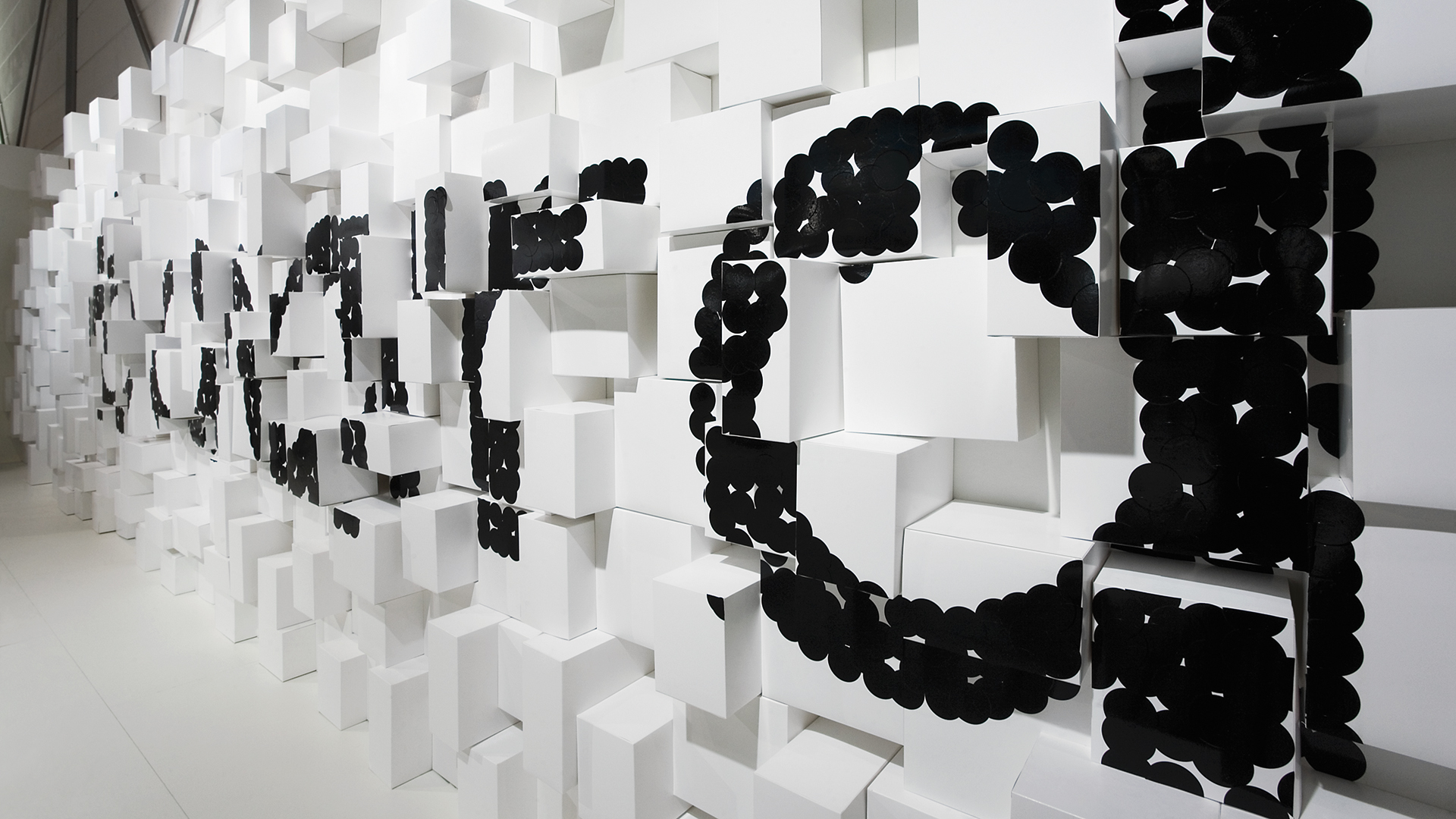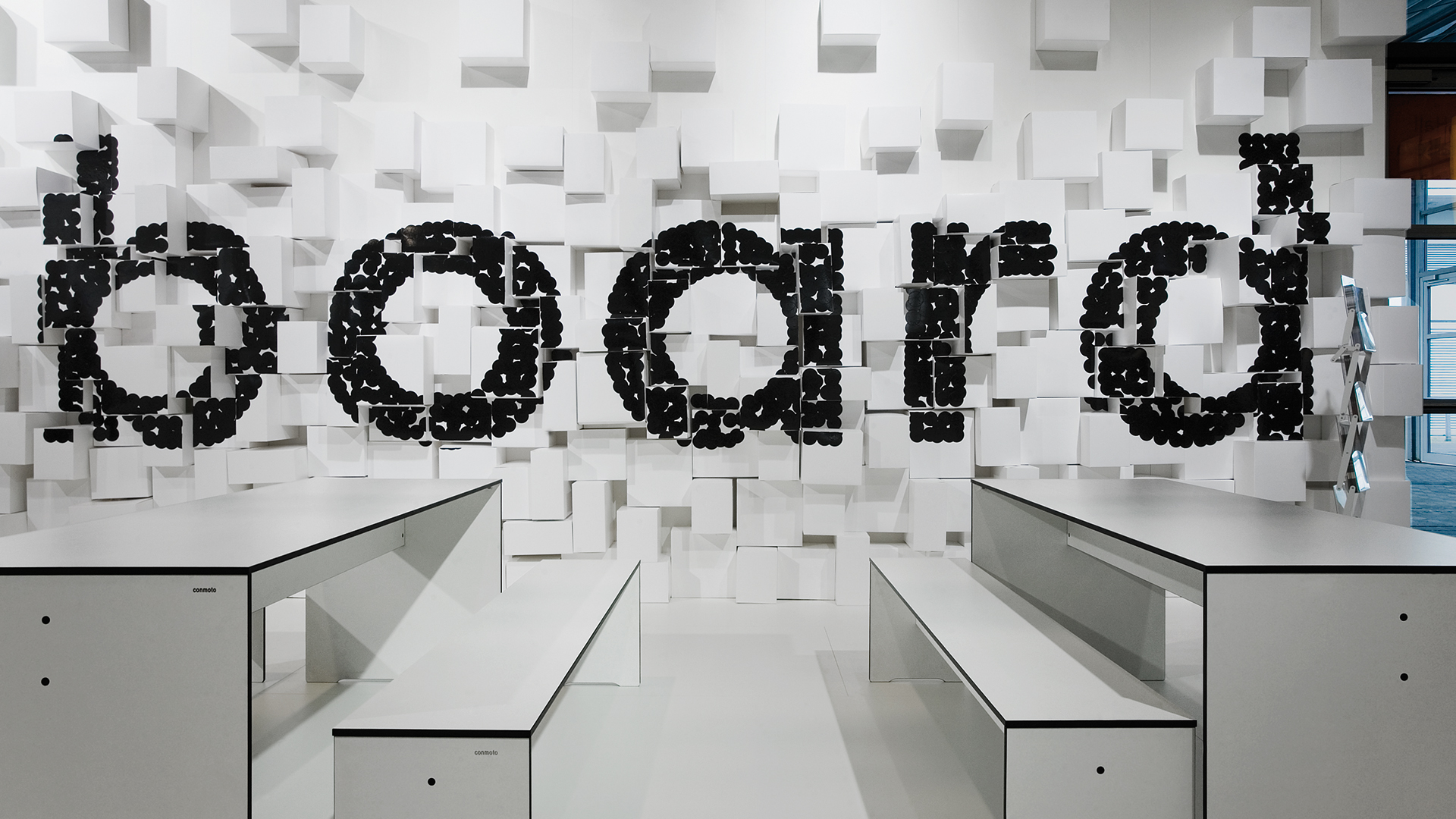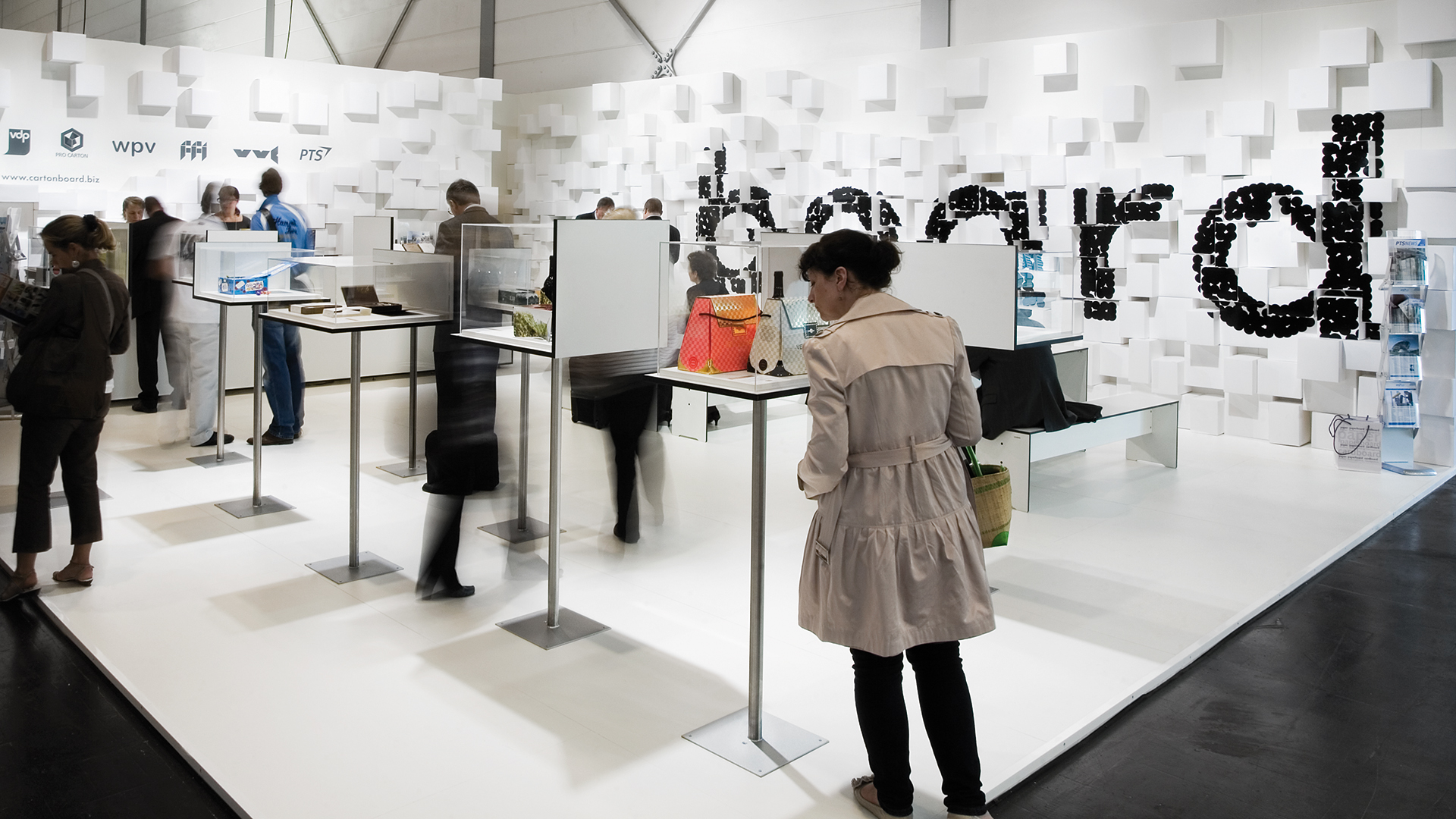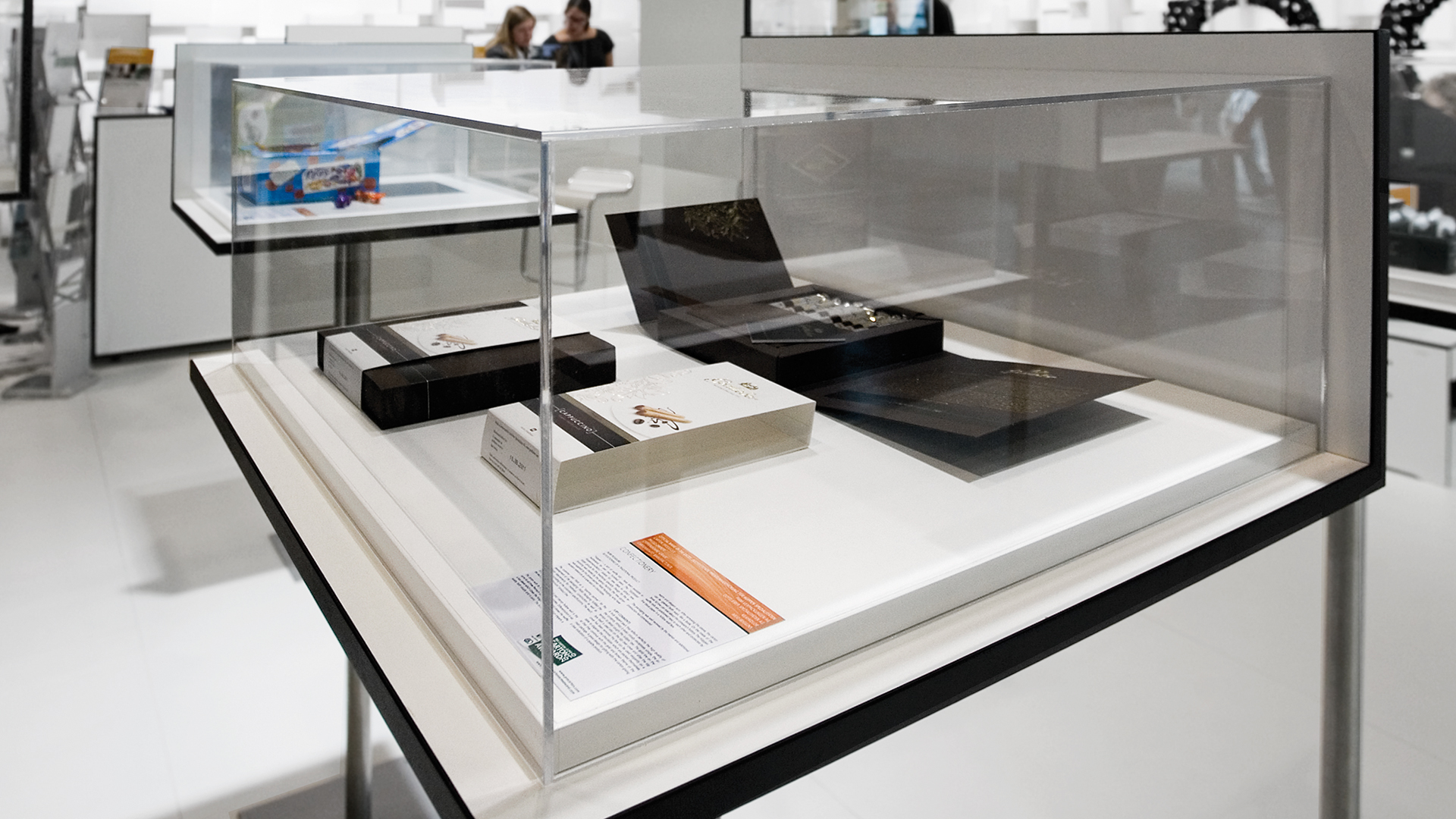 Project

VDP, Interpack 2011