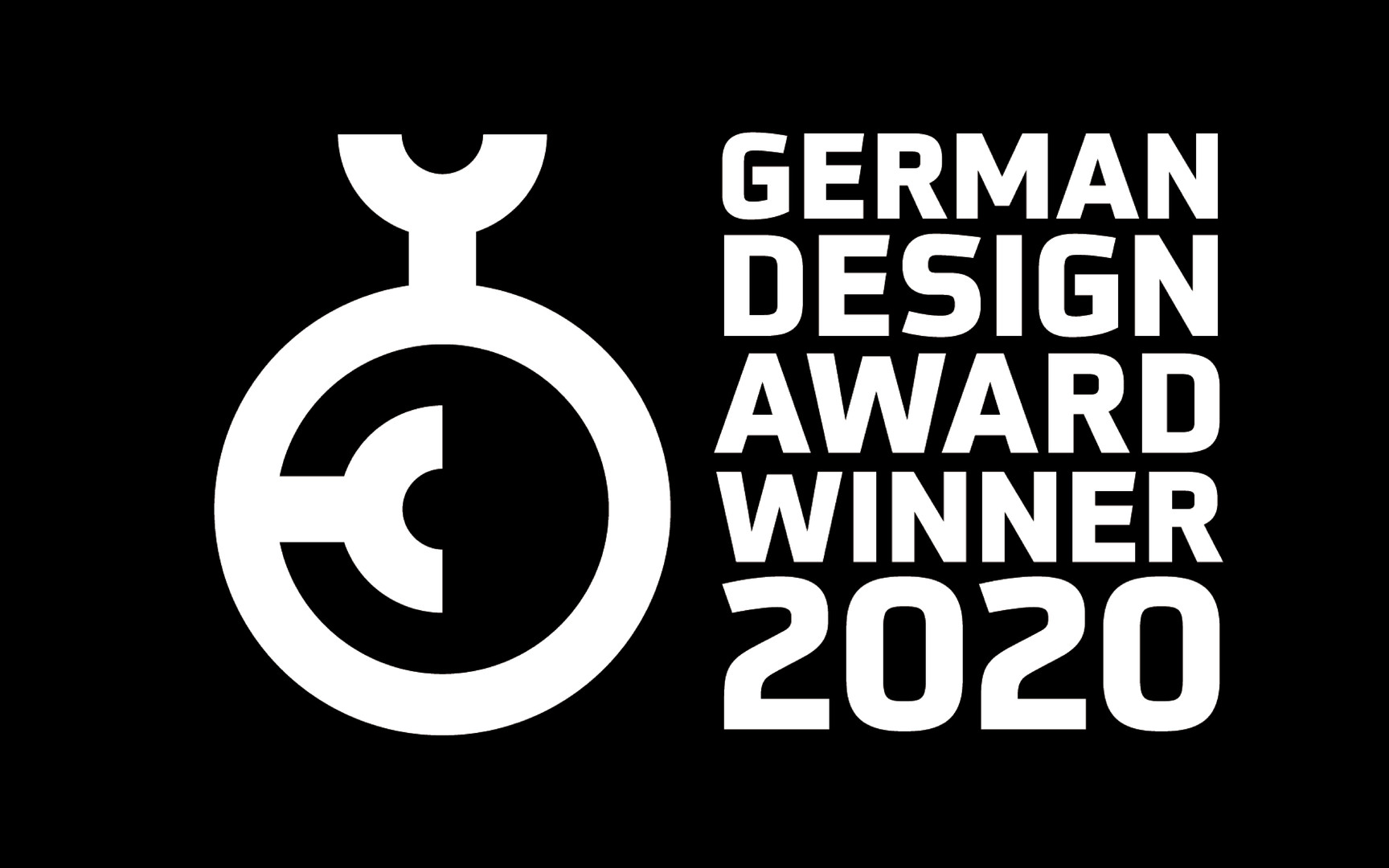 German Design Award 2020 – D'art Design Gruppe
At the end of November we were able to celebrate three times the award that "makes success visible": the German Design Award in the category "Excellent Architecture / Fair & Exhibition". Our work for Stiebel Eltron, Grohe and NEC received awards.
Together with Stiebel Eltron, we managed to combine the company's "A Clear Focus" brand motto with an exhibition stand at the ISH 2019 in Frankfurt, thus guiding visitors to the stand with clear lines to their theme-oriented areas of interest.
At the same trade fair, we not only staged GROHE's motto "Pure enjoyment of water", but also made it tangible on 2,340 square metres. This gave visitors the opportunity to immerse themselves in GROHE's brand world and philosophy.
Last but not least, we were delighted with NEC and received the award for the company's stand at ISE 2019 in Amsterdam. We took the visitors with us, on a journey through the stand full of technical innovations and thus into a world of different retail scenarios.
The German Design Award sets international standards when it comes to the most innovative design developments and competitiveness on the global market.
This is ensured by an international jury, which gathers leading heads from all disciplines of design.
The award ceremony is one of the most important design events of the year and invites over 1,300 guests from a wide variety of fields every year.
photography

ken schluchtmann, diephotodesigner.de / Lukas Palik Fotografie