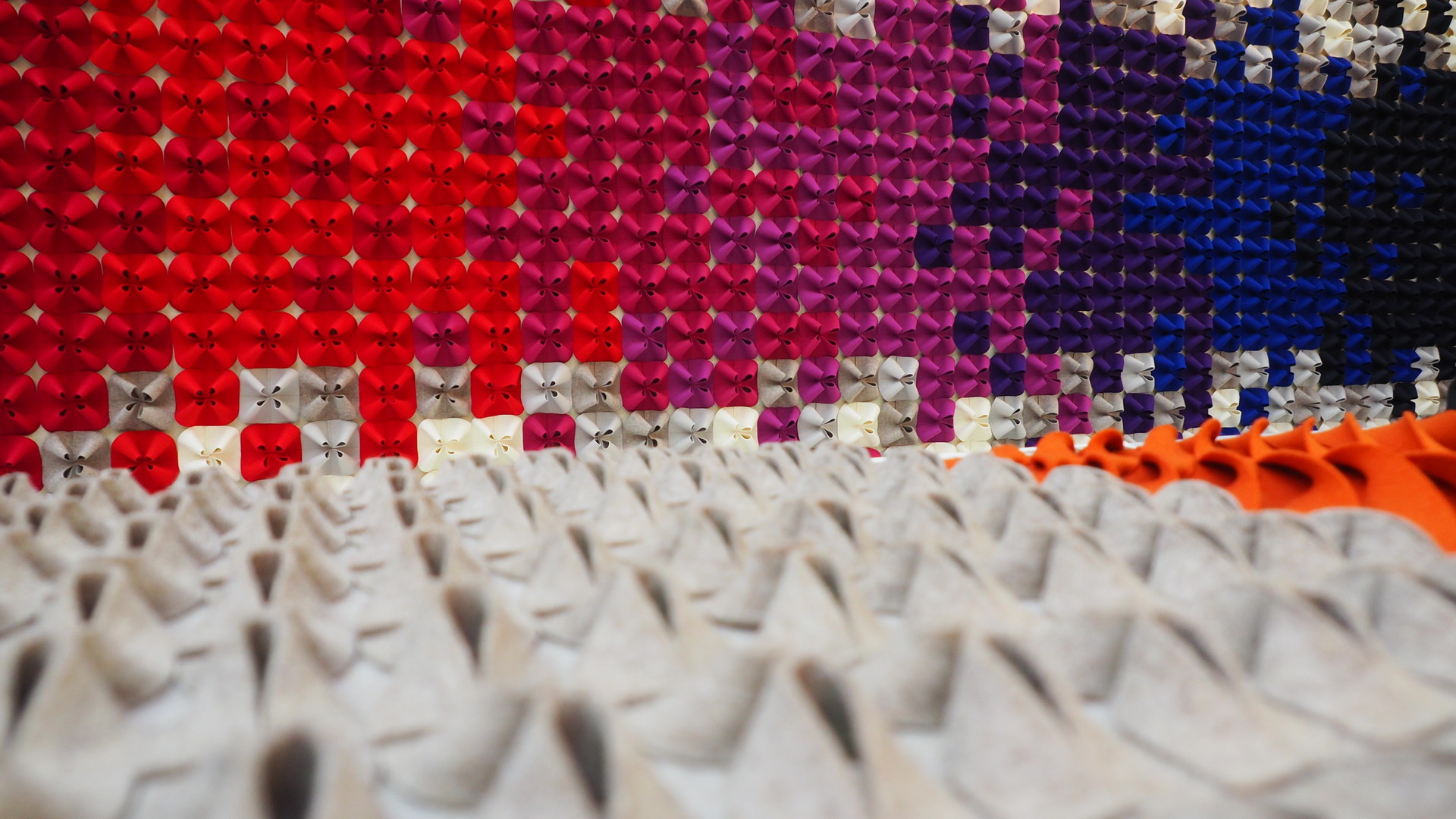 Every year in September, design fans from all over the world make a pilgrimage to the London Design Festival (LDF) and marvel at the news of the scene. We also set out to gaze, discover and frown here and there.
While the whole world is on the lookout for plastic alternatives, the LDF is choosing plastic as Material of the Year. What may sound paradoxical is in reality a thought that brings the theme of sustainability to the fore and makes us think about it. At PlasticScene, an exhibition created by James Shaw as part of the LDF, designers and studios show how the "waste product" plastic is revived. The thought behind it is simple and ingenious. The designers on display will show how, for example, by-products created during 3D printing are processed into pieces of furniture and lighting, or how new surfaces for kitchens and furniture are produced from old plastic waste. The design world is no longer afraid of the material that has fallen into disrepute, but uses its longevity to create things that last. And so the former disposable article of yesterday becomes an object of sustainability.
And what else?
As in no other year before, one has the impression that there is not one trend, not one direction in which everyone runs. Perhaps we are in a creative transition period in which individuality goes beyond the mainstream and borders become blurred. In London, past and present were linked. This applies not only to the visual aspect. Traditional manufacturing processes have also been combined with modern ones and are being reintroduced into contemporary design. Organic forms meet hard edges, neon becomes friendly with pastel and graphic elements and forms rise and migrate into the interior. Design does not want to hide itself. It wants to be loud, show itself, take a stand and assume responsibility. And that's what it did in London in an impressive way.
True to the motto "Thoughts are free", the London Design Festival 2018 seems to have been the most experimental of its kind to date. Many things have amazed us while others have raised questions. But who knows what these questions are for.
Fotografie: D'art Design Gruppe