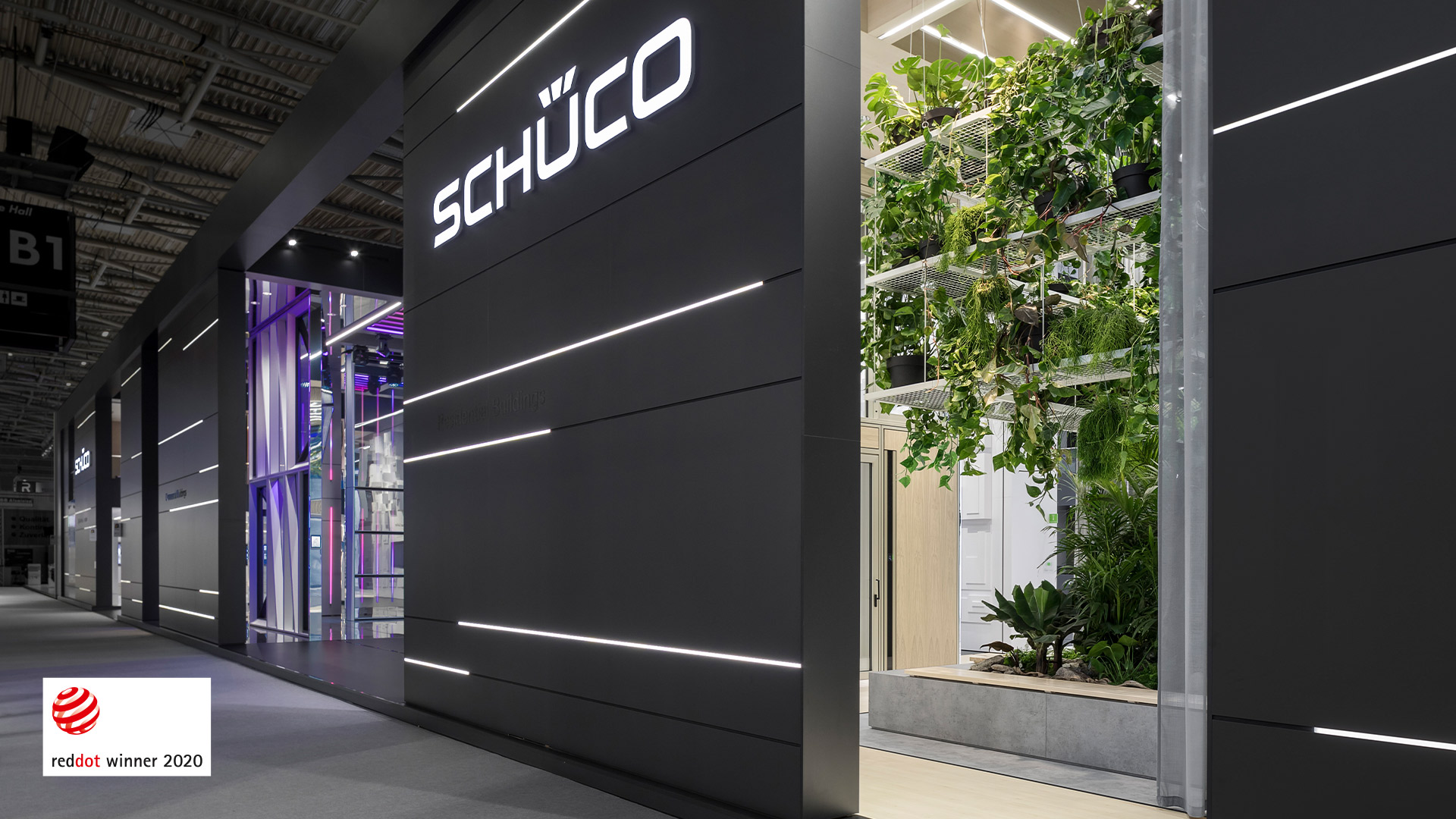 A red dot for Schüco at Bau 2019
In the beginning there are many questions: Do brand, architecture and communication speak the same language? How does progress become an experience? Is it possible to top the last appearance? Do visitors understand what it is all about? Are there canapés?
On opening day, tension gives way to a mix of feelings of pride, relief and cautious enthusiasm for one's own work. Visitors flock, customers smile, the numbers are right too - everything works as hoped.
It is more than just a pleasure when you receive the news many months later that a jury recognizes your work and confirms: "Here is a project that brings good design to the point".
This has now happened: Recently we learned that we will receive a red dot in "Brands & Communications Design". The award is for the Schüco presentation we designed for Bau 2019.
A design prize like the red dot award is important to us because it signals that we are doing something right and that the many questions we asked at the beginning were not asked in vain. That is both recognition and motivation. We would like to thank you for this. To our client Schüco for the trust, the constant challenge and the mutual questioning. We would like to thank our partners and the many people involved for the great cooperation - and the people of Red Dot for the award.
photography

Lukas Palik Fotografie / D'art design gruppe