How do you design a sustainable trade fair exhibition?
For more than 10 years, we've been staging Panasonic at IFA – the world's largest trade fair for consumer electronics. This year, in line with the new brand action tagline: "Create Today. Enrich Tomorrow," we created a completely revamped, sustainable brand identity with a noticeably different look and feel. According to our overall idea "Balance of Being" we developed a contemporary concept for design and live communication.
Visitors encounter nods to Panasonic's corporate vision: Wellbeing – the harmonious balance of inner, outer and spatial wellness – throughout the various product areas. The staging perfectly echoes this central concept. Spatial Wellbeing presents products from television, home entertainment and indoor climate, for an optimal living atmosphere. Outer Wellbeing features personal care devices for grooming and positive body image. Inner Wellbeing showcases kitchen appliances for healthy eating. Product-focused presentations, personal dialog, and variety of live shows bring the concept to life.
The heart of the Panasonic exhibition – the Central Area – is dedicated to future-oriented products and technologies and its commitment to sustainability as set out by the GREEN IMPACT PLAN: Panasonic's current solutions for CO2 neutrality and circular economy. It's here where the sustainable exhibition truly comes full circle.
"Against the backdrop of the new Panasonic brand positioning, our goal from the very beginning was integrate the IFA 2022 concept into our mission, to credibly and comprehensibly, as an important brand touchpoint. And we've succeeded in developing a concept that doesn't come across as at all greenwashed, but is indeed truly, demonstrably sustainable. The design has minimalistic architectural and structural character in the tradition of classical trade fair construction. From the initial conception phase, we chose scenographic means of staging, and have largely dispensed with hardware. Pale textile structures, light, media, sound, and interaction characterize the concept.
In the end, it turned out that it was all about the art of omission."
Sustainability matters!
In contrast with elaborate traditional trade fair stands, we work according to sustainable design principles and seek efficient, material-saving production, CO2 reduction, and waste prevention, right from the planning stage. The product areas consist of a few select, effective elements. The floor-to-ceiling curtains and product islands are mainly reused or have already found another second life use. Here, we use existing structures and stage the space with large-format media projections on the existing exhibition space walls. We skip additional stand flooring and the lighting is generated by energy-saving LED spotlights. This precisely envisioned stand design has saved a total of 140 tons of CO2 emissions compared to the 2019 Panasonic IFA stand, as calculated according to the GHG (Green House Gas) Protocol. This corresponds to a 71% reduction.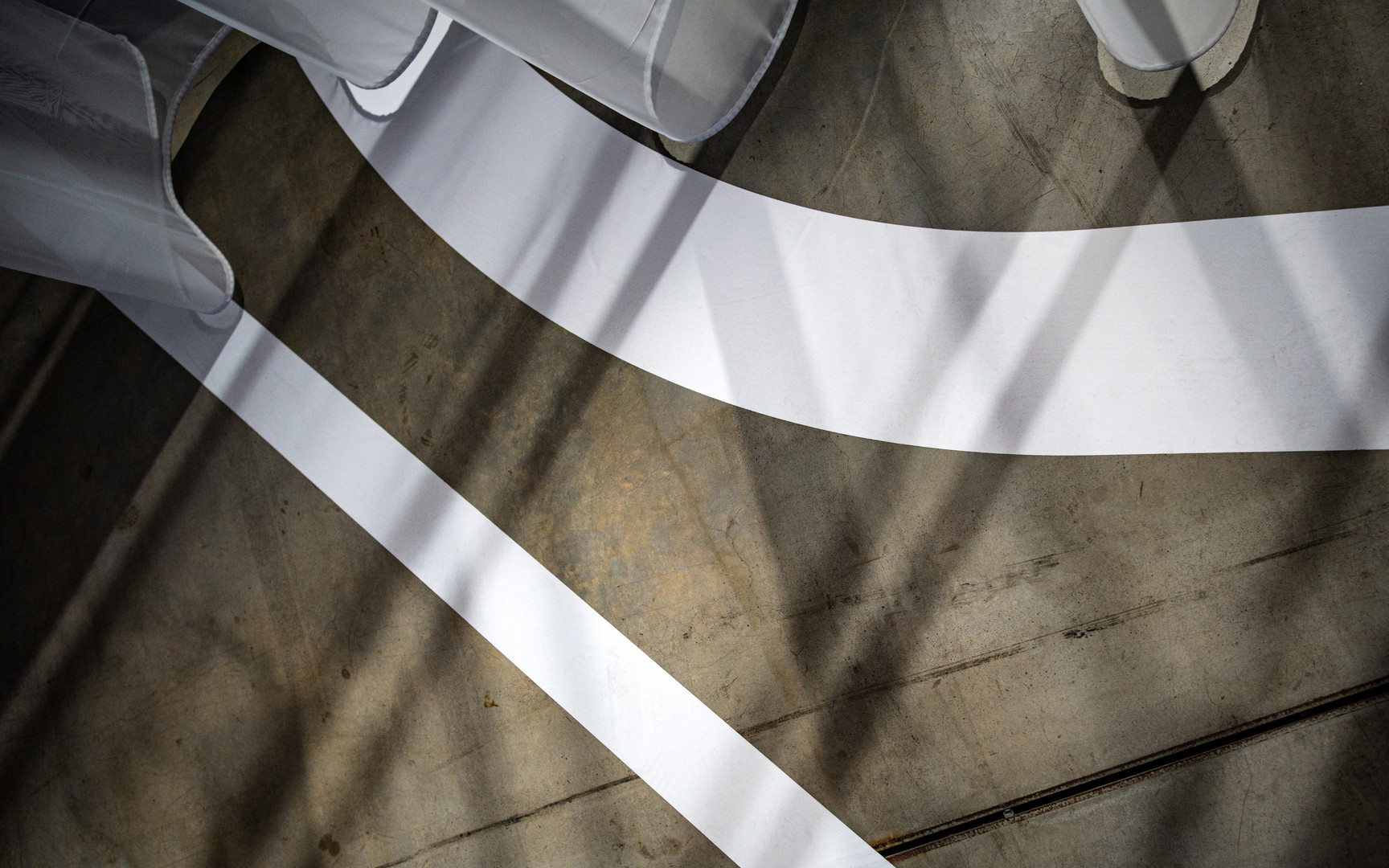 ProjeCt

Panasonic, ifa 2022

PHOTOGRAPHY

Daniel Koke Fotografie

VIDEOGRAPHY

Chris Caliman