Resist everything except temptation
In our more than 25 years of agency history, we have developed into an expert for spatial communication – firmly established in the market, interdisciplinary and always one step ahead. Brand staging is the constant core of our work. In order to create a direct encounter between people and brands, we combine exactly those design means, which are needed for the immersive brand experience.
Specialists with a vision
Our team consists of interdisciplinary specialists who always look beyond their own horizons. With our goal in mind, we develop concepts that make our customers' brand visions spatially tangible. We are only satisfied when the three-dimensional staging reaches your target group.
Who we have already convinced with our cooperation:
3M / adidas / AEG / Aldo / Amtico / arte / B. Braun / BMW / Bogner / Britax / Covestro / C.H. Beck / Crystallized Swarovski / Birkenstock / Deutsche Telekom / EDG / EGN / Electrolux / E-Plus / Estée Lauder / Fresenius / Gabor / Geberit / Gräfe+Unzer / Grundig / Havaianas / Henkel / innogy / Jack Wolfskin / Kanzan / Landewyck / Lloyd / Meine Stadt.de / Mercedes-Benz / MFI / NEC / Norske Skog / Panasonic / Parador / Philips / Reebok / Rummel / RWE / Schüco / Stadt Neuss / Stiebel Eltron / Turck / VDP / VR Bank / WMF / Würth / Zack / Zaha Hadid / Zumtobel …
Solution-oriented partners
We attach great importance to a cooperation based on partnership. With strategic know-how, design thinking and cross-media concepts we create unique and successful solutions for you. Your objectives determine the choice of the narrative medium.
Want to know more, interested in a cooperation or meeting us in person? Get in touch with us!

CONTACT
Yes, we do appreciate it when not only our customers and we ourselves are satisfied with the results of our work. We were able to inspire the following international and interdisciplinary competition juries with our work: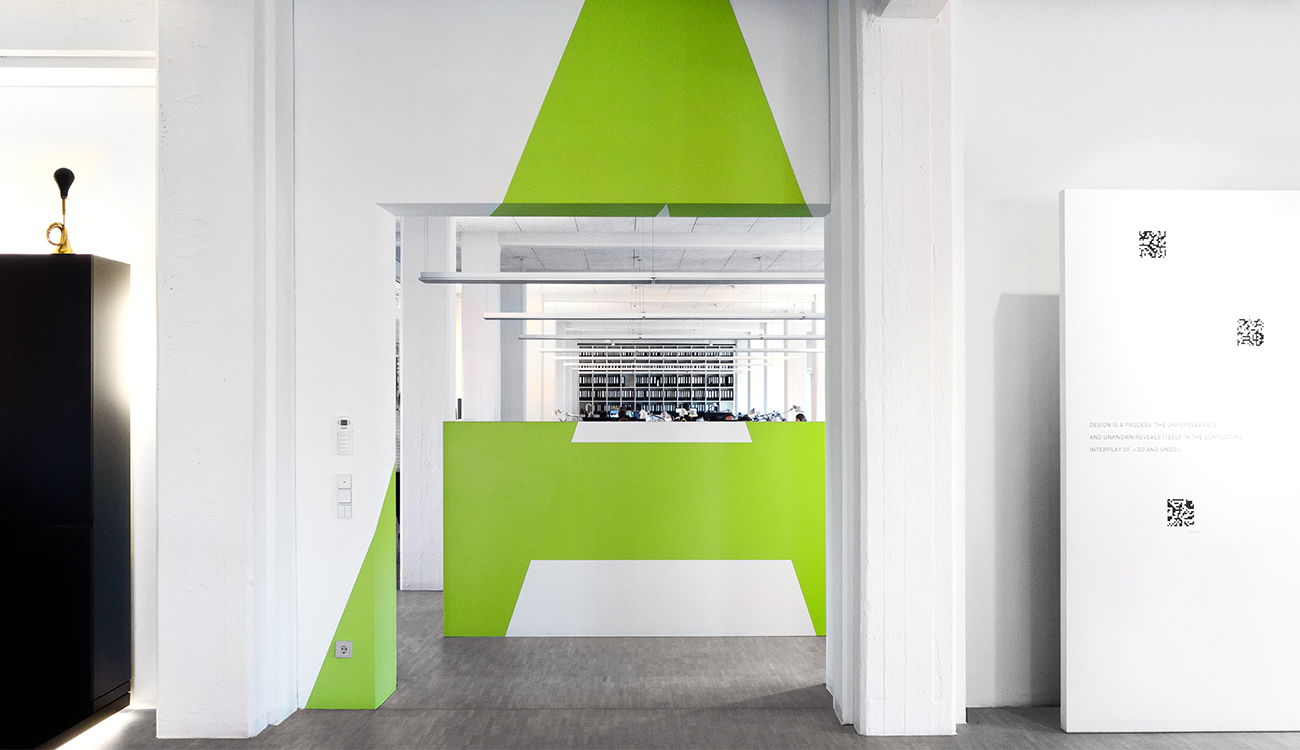 Creative knowledge sharers
As creative experts for spatial communication, we are also committed to companies beyond our services – we share our knowledge with students through teaching assignments at various universities in NRW and are members of renowned associations of the creative industry.
ADC

Art Directors Club für Deutschland

DDC

Deutscher Designer Club

FAMAB

Kommunikationsverband


Founding member of German Design Council

Rat für Formgebung

Lectureship at Dusseldorf University of Applied Sciences

communication design

architecture

retail design

Apprenticing Company within the integrated degree programme

iba University of cooperative education