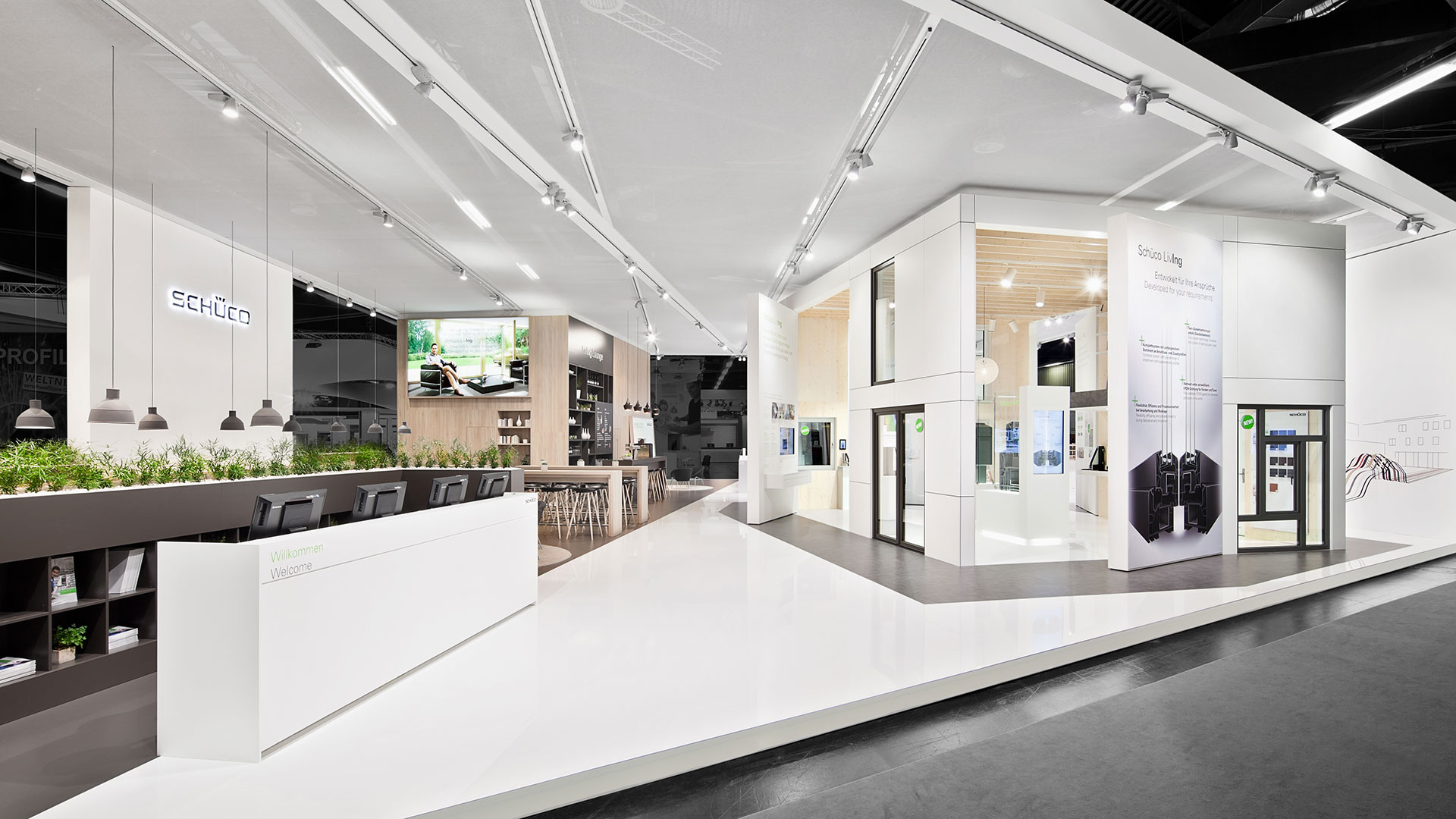 Homy Context for "Schüco LivIng" at Fensterbau Frontale Fair
D'art Design Gruppe arranged the brand architecture for Schüco at the Fensterbau Frontale Fair in Nuremberg around the new PVC-U system generation "Schüco LivIng".
The new fair design was a thorough success with the considerable increase in visitors by 75 % compared to 2014. The trade fair for international innovations for windows, doors and façades takes place every two years and offers just the right stage for the new PVC-U system generation by Schüco. It is arranged in a central accessible cube on a total stand area of 500 sqm. By highlighting the most important system properties, the two target groups – B2B und B2C – are convincingly addressed with the contents.
Altogether, the brand space visualizes this year a universally homy and design-oriented atmosphere. This highlights the orientation of the product launch campaign towards the end consumer, graphically and architectonically: large graphics show people in "scenarios of well-being", the central cube is complemented design-wise by fitting living accessories, the catering area is openly arranged and separated by medium-high, planted spatial elements.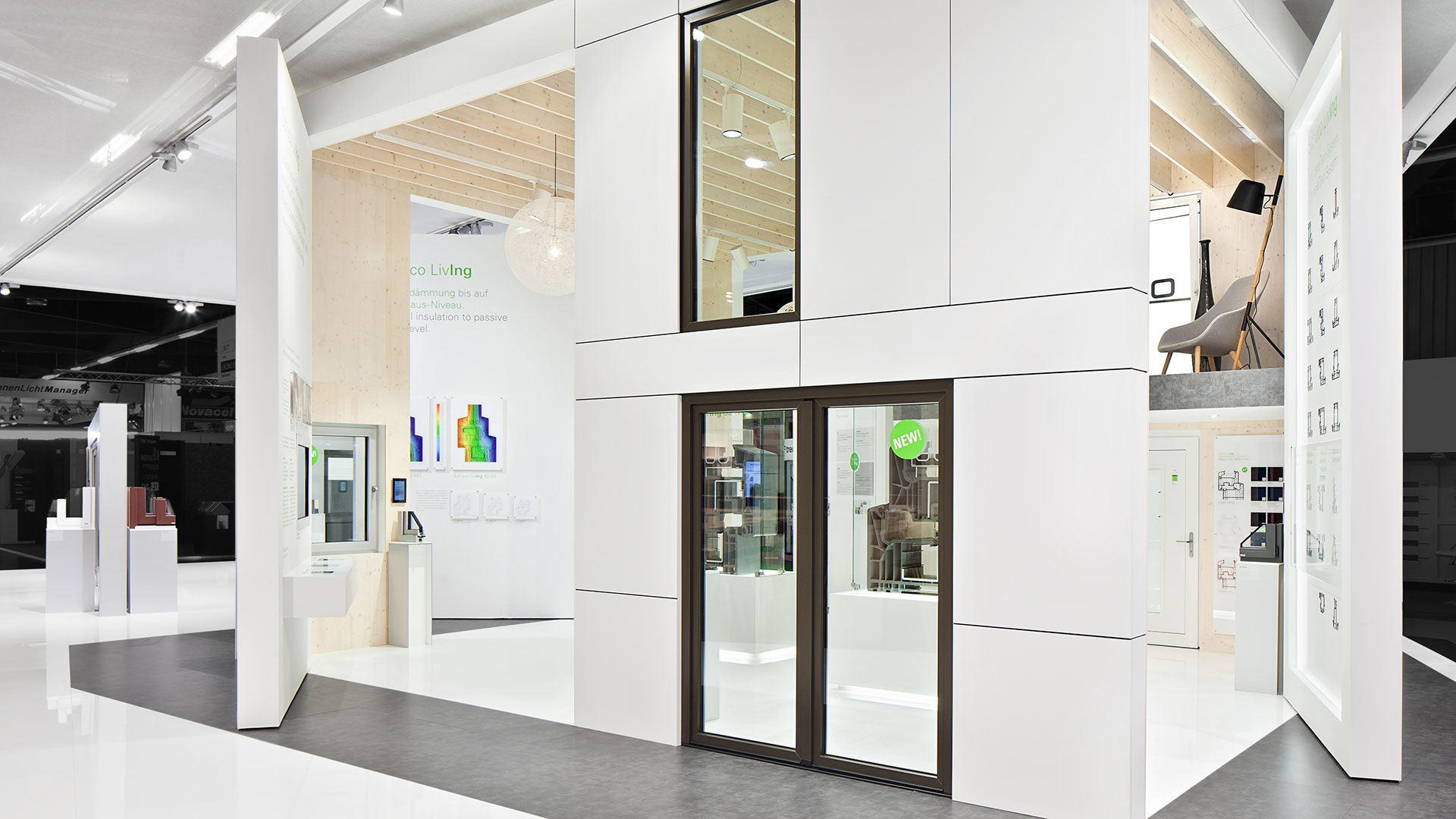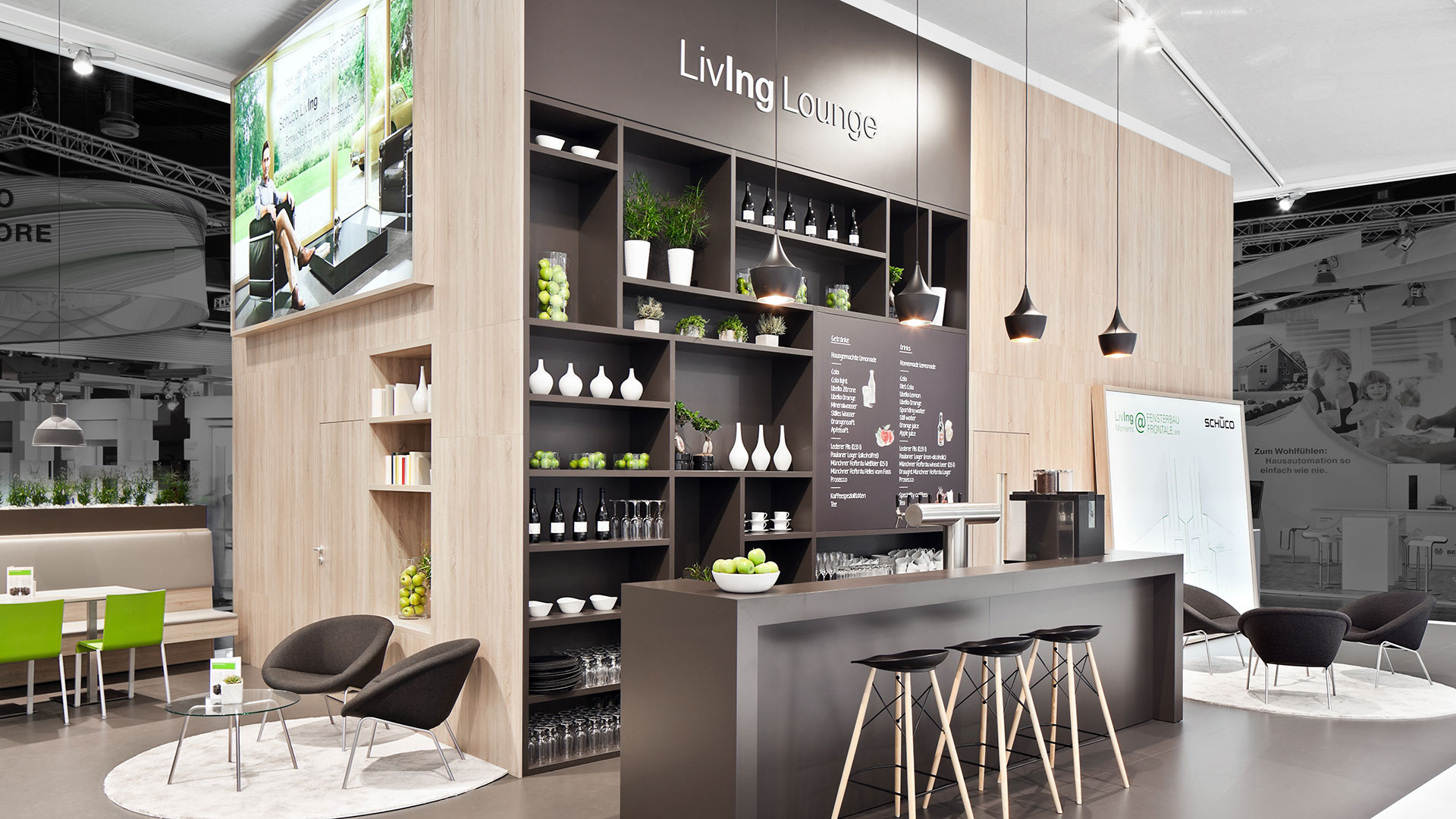 We are very pleased to announce that this year's leading trade fair for windows, doors and façades registered a record attendance and excited our customers as well as other trade visitors – both in regard to the Schüco fair stand and the new PVC-U system Schüco LivIng. Thanks to D'art Design Gruppe as a reliable agency partner we were able to excellently present our company and our products and achieve all goals we had aimed for at the fair.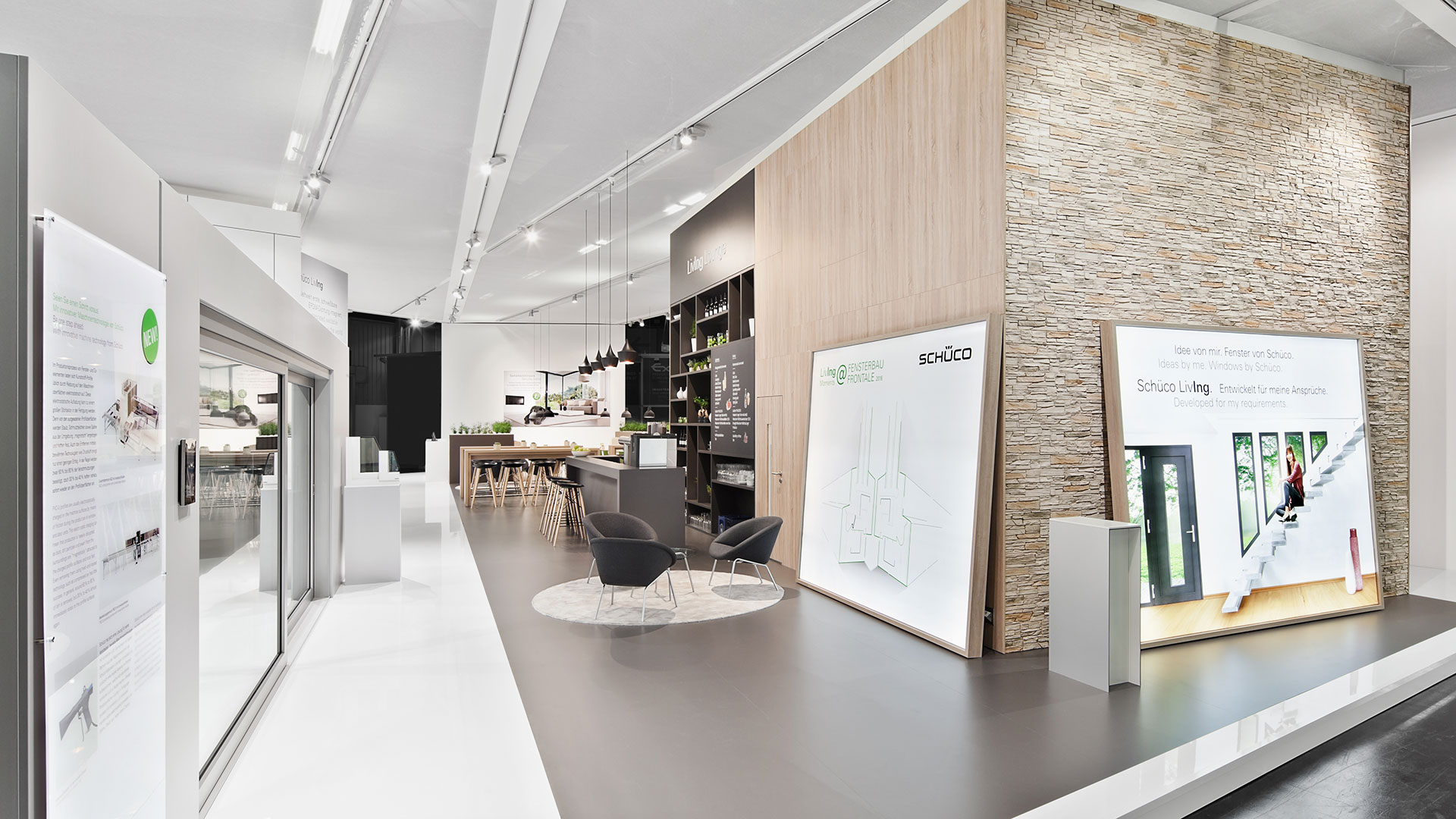 Project

Schüco, Frontale 2016