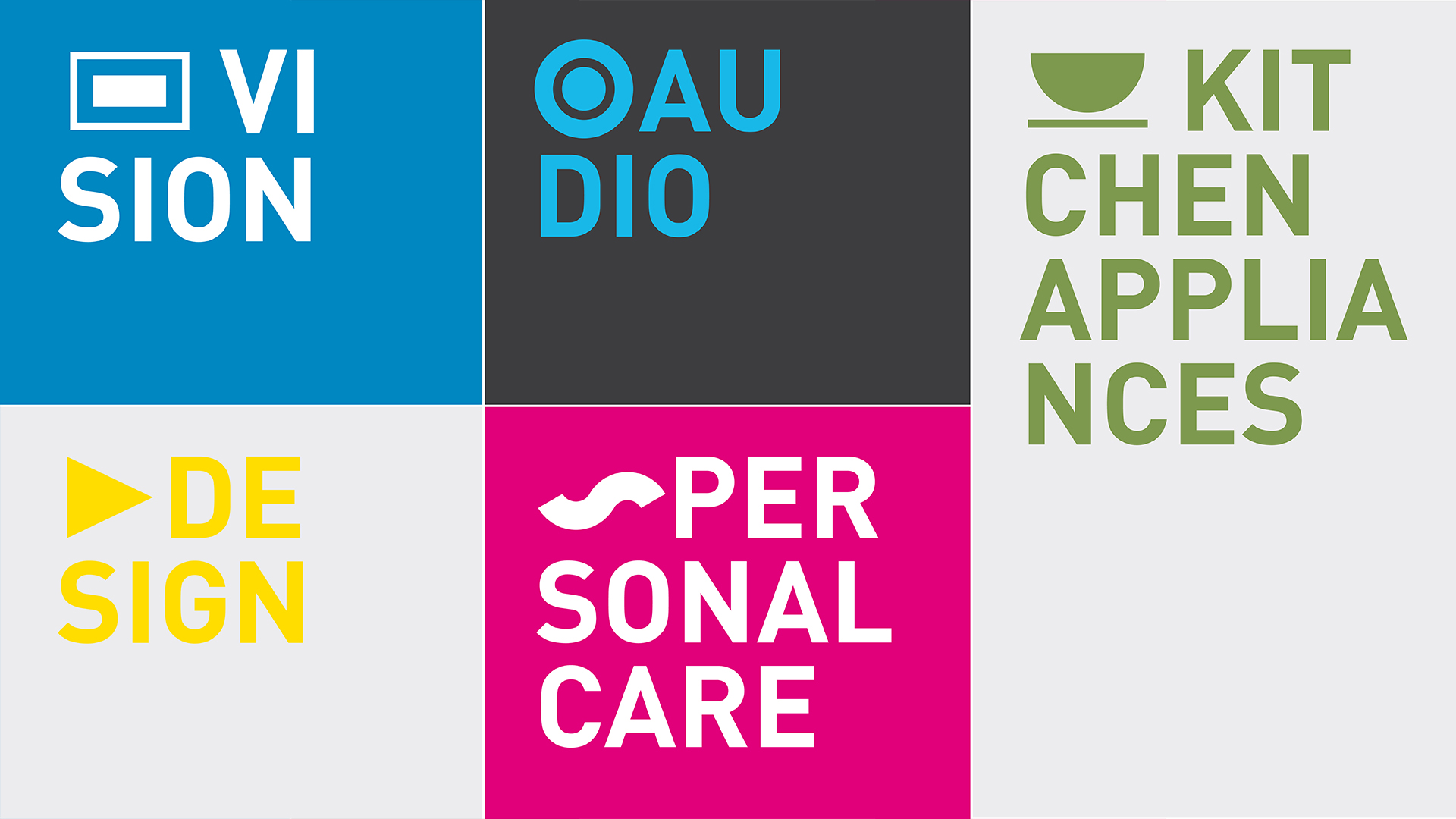 Multifunctional spatial communication for Grundig at the IFA 2012
The multi-pieced spatial communication system for Grundig at the IFA 2012 achieves both the transfer of information and the arrangement of a brand and product adventure.
The Grundig fair appearance at the IFA is characterized by different space experiences. D'art developed a complex system for spatial communication: The overall graphic concept supports the presented product groups in interaction with the architecture. The graphic conception is split into three functional areas: orientation, information and atmosphere. The different spaces constitute the areas, where the product groups are arranged and where they and get their individual character thanks to the different graphic arrangements. Spatial communication is achieved via optics, haptics and acoustics, which are imbedded in the architecture. A motivic sign language, information graphics and an orientation system serve this purpose. The colour codification of the product areas allows the visitors to orient themselves at arrival. The graphic elements support the colour delimitation. Soft design factors like typography, colour, shape, language of images make the versatileness of the brand Grundig tangible with. Altogether, communication and spatial design create a structured spatial experience.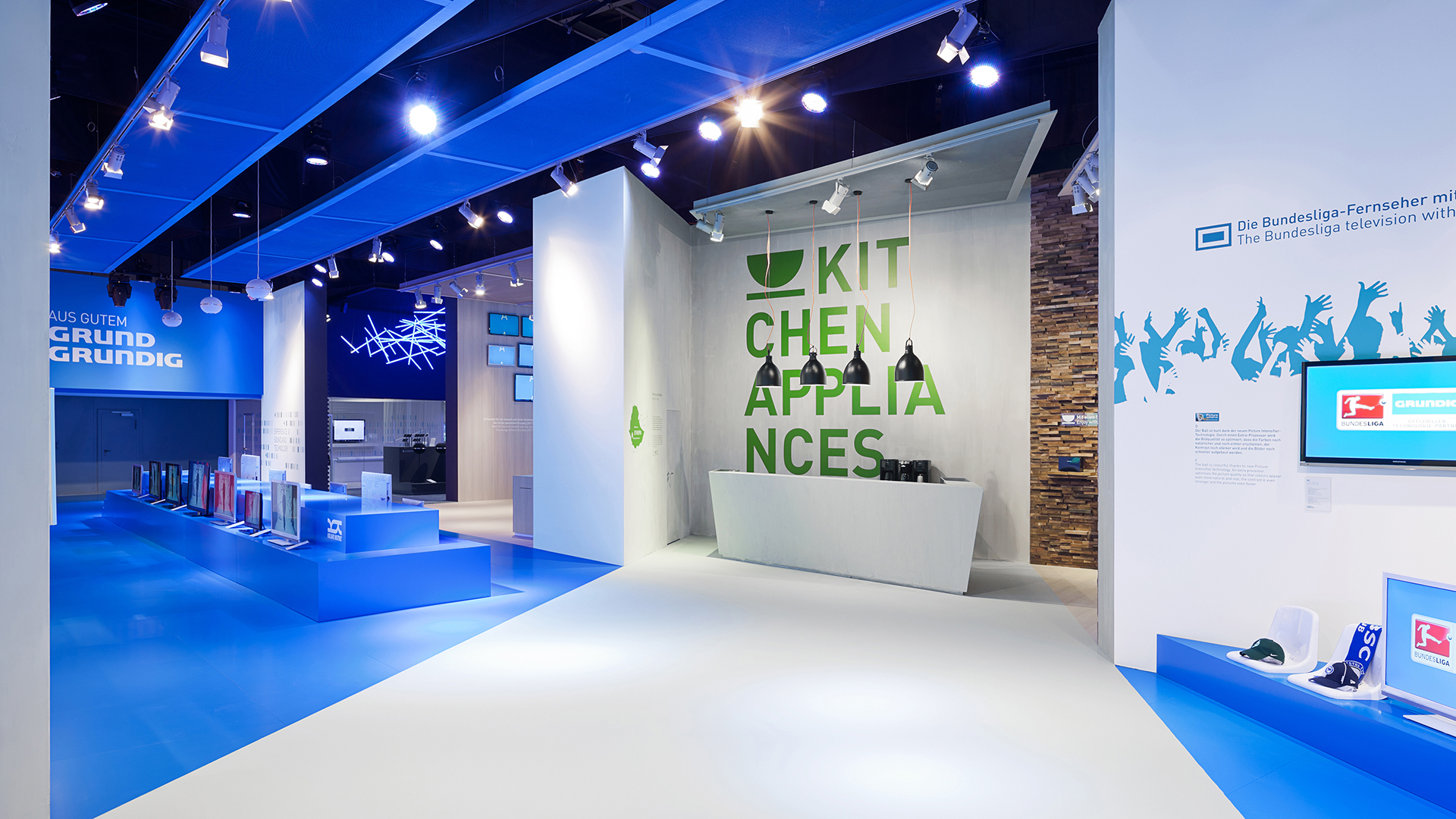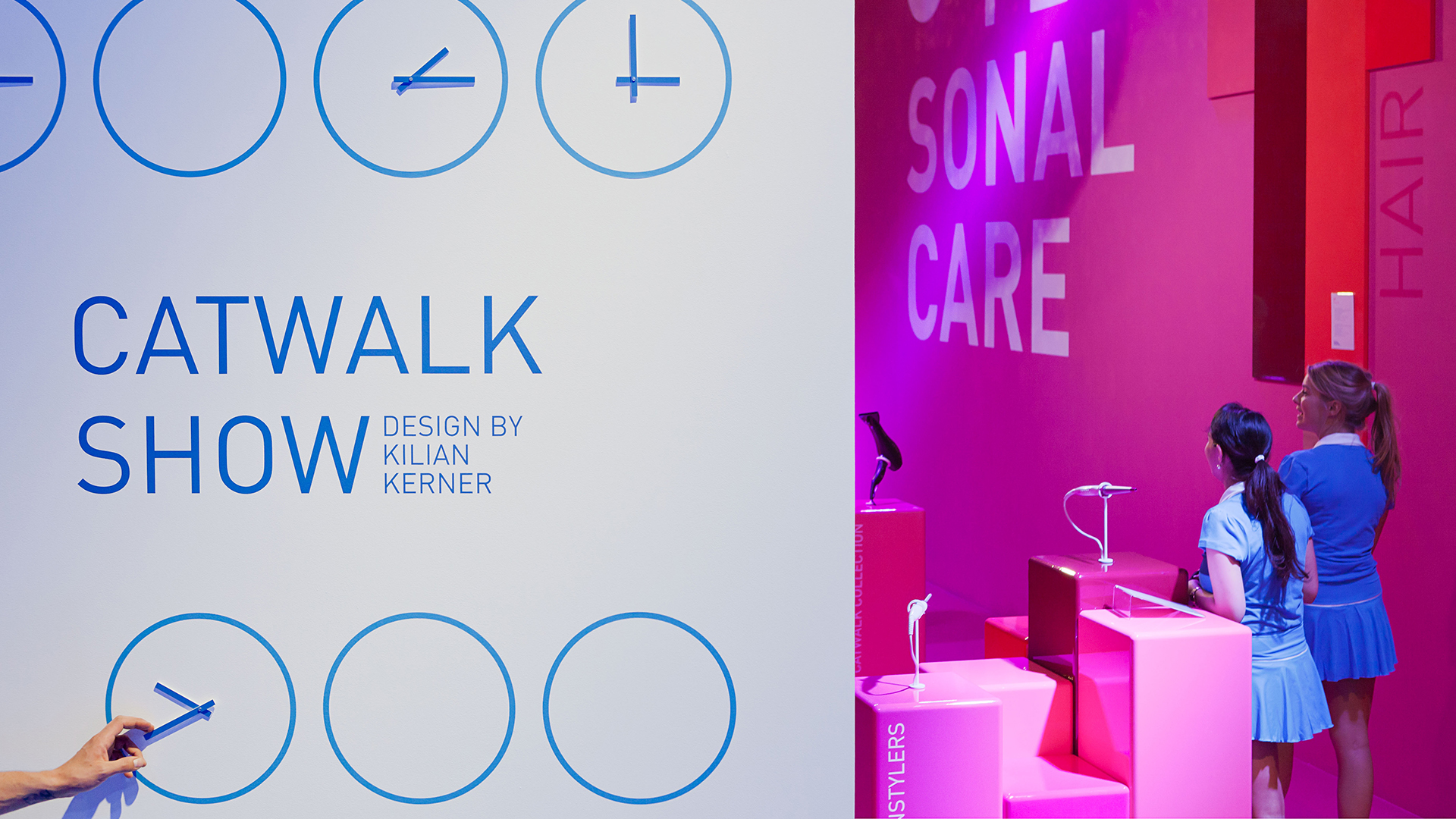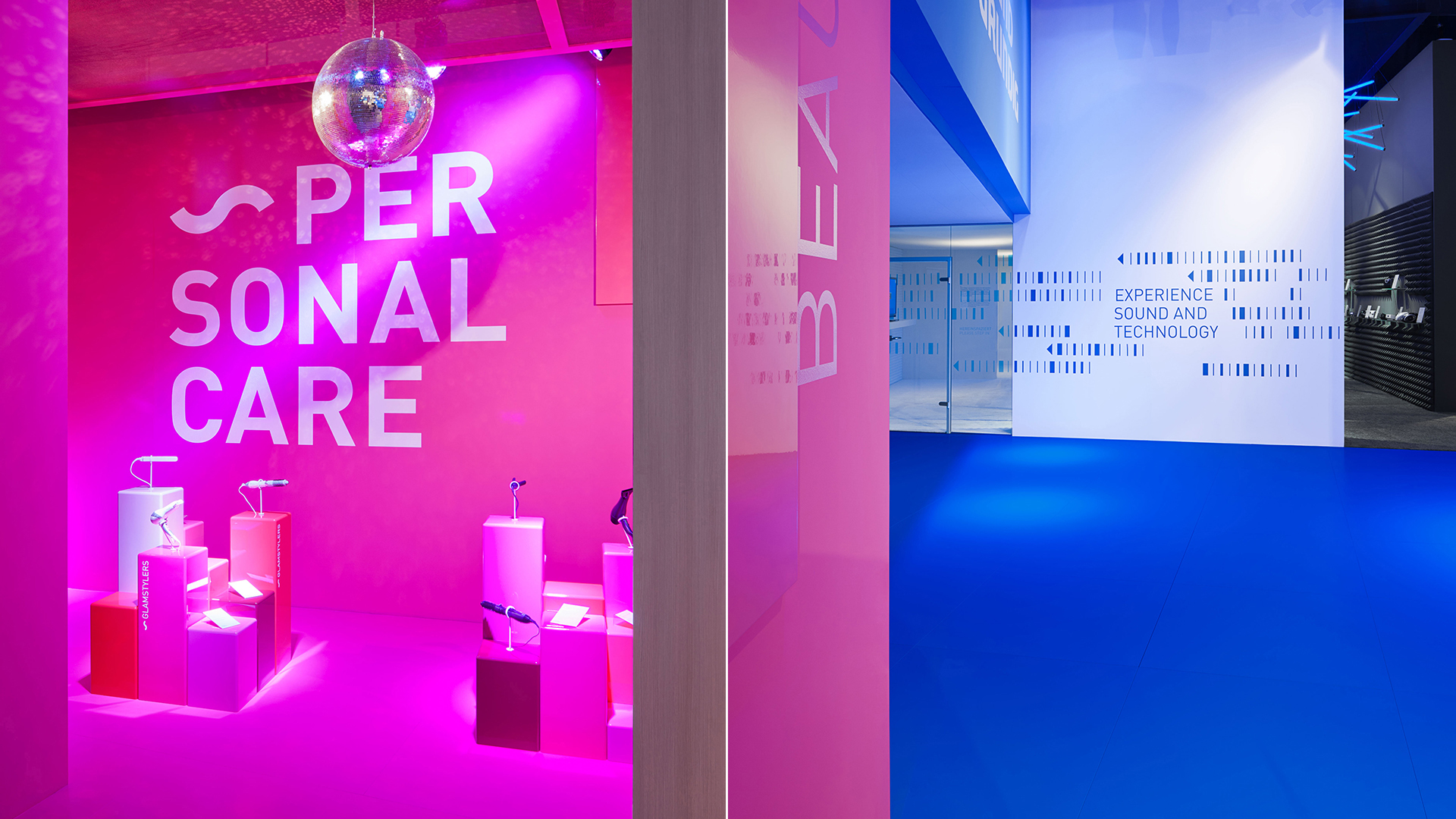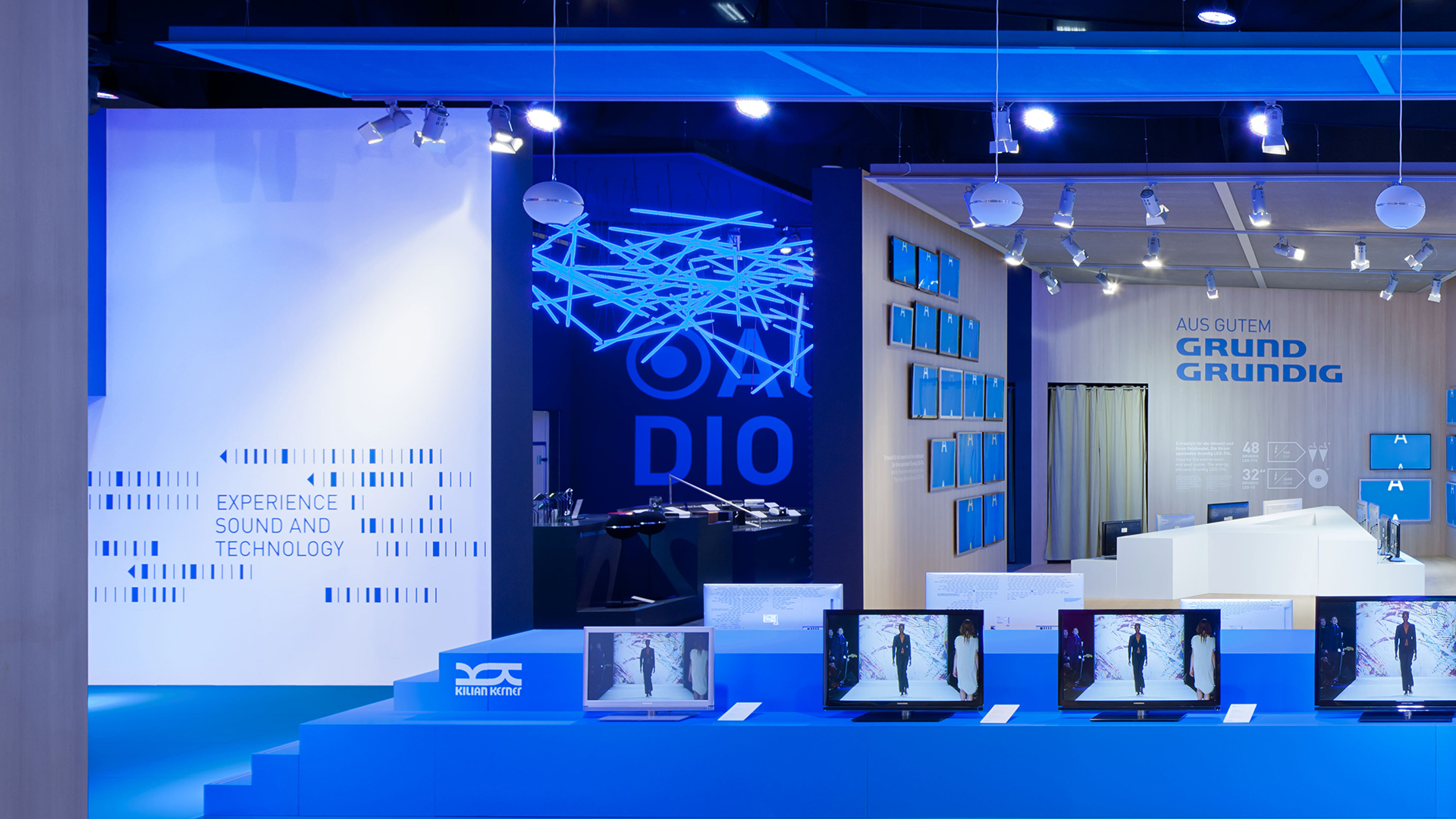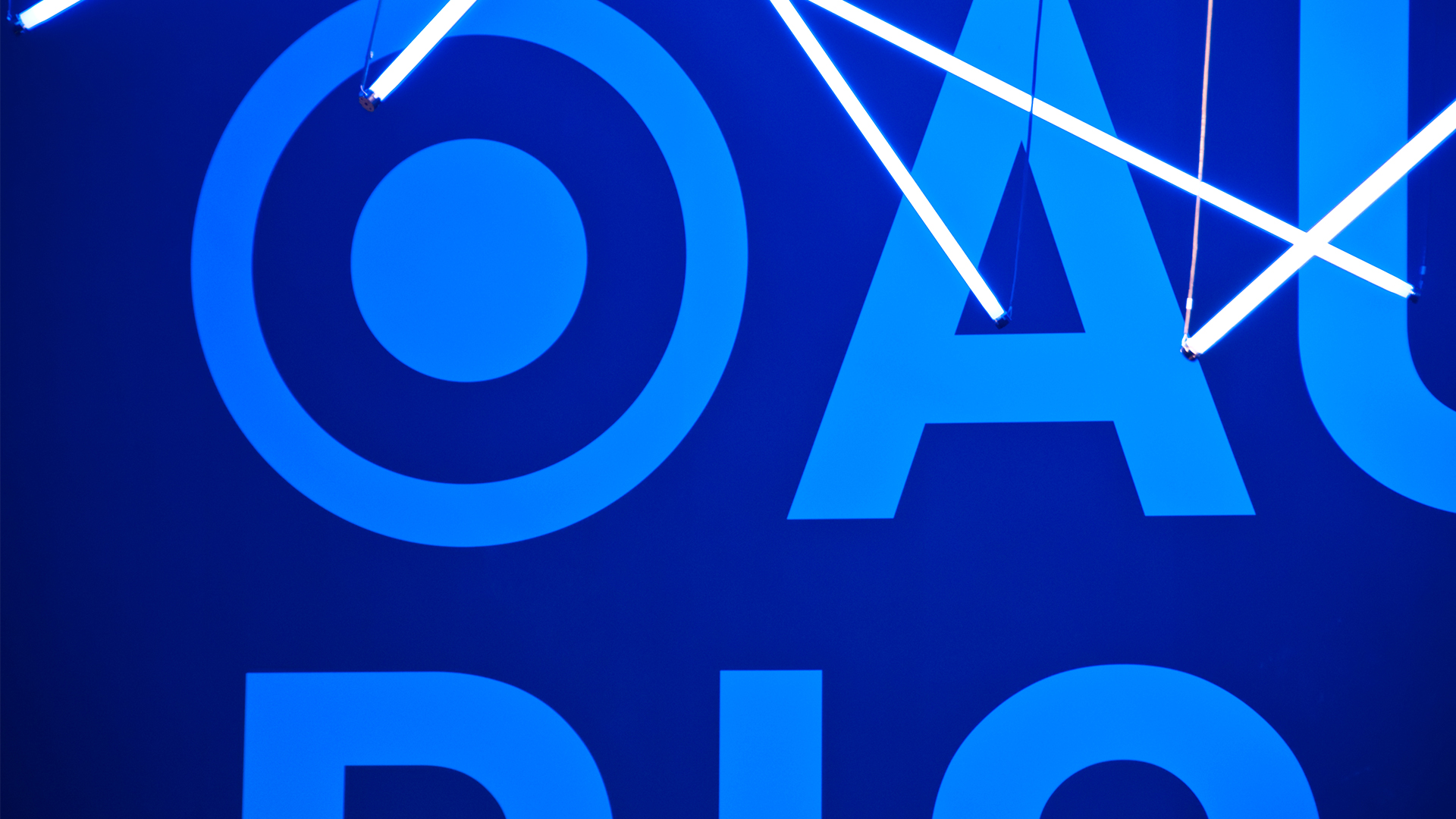 Project

GRUNDIG, IFA 2012

Photography

HENNING HUMML