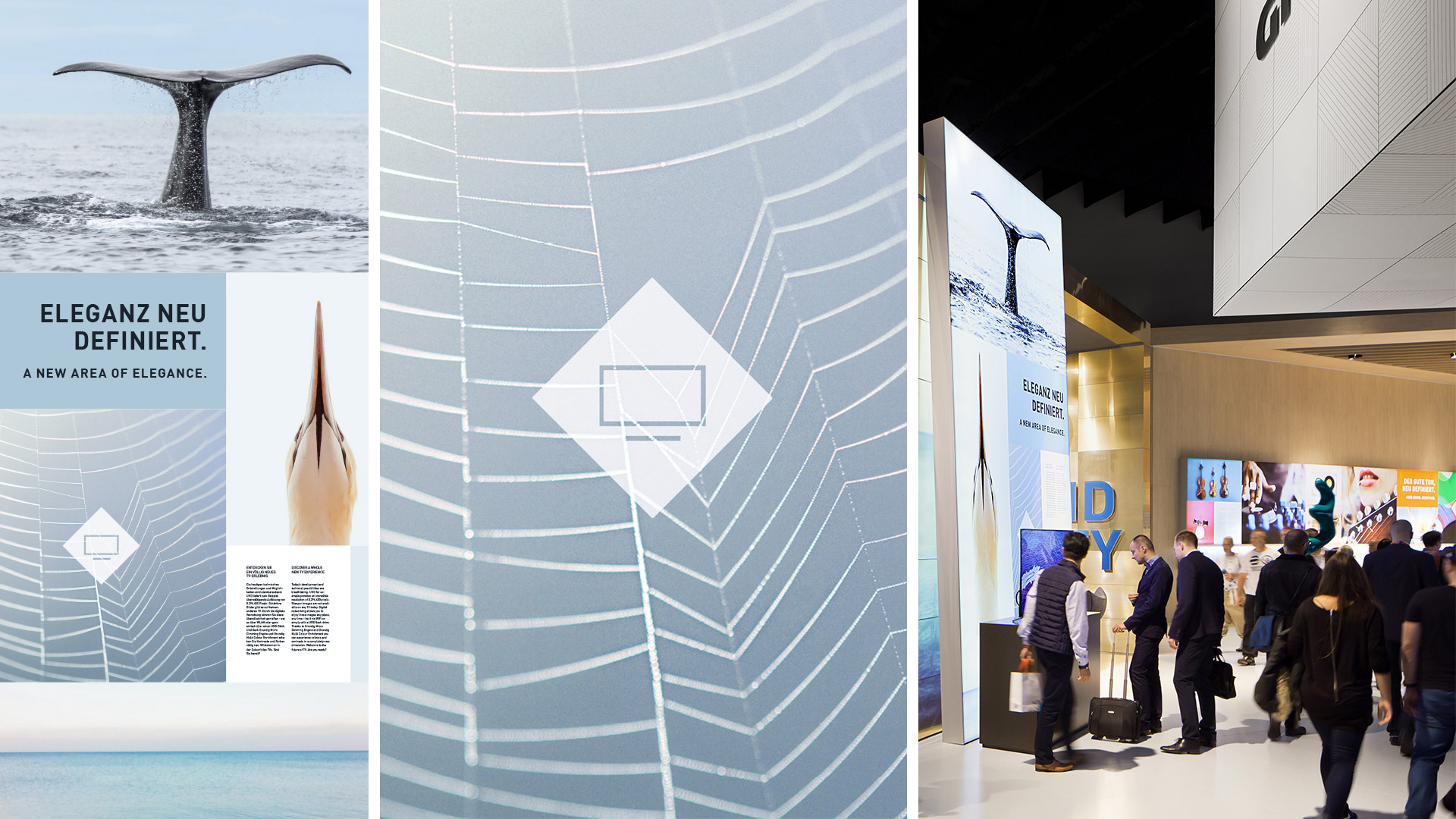 High-quality Visual Language by Dart for Grundig at IFA 2015
On the occasion of IFA 2015, D'art Design Gruppe re-arranges Grundig's brand architecture: A communication system combines distinct visual language with valuable information.
Matching the new corporate design of Grundig, D'art Design Gruppe develops a new visual appearance with a reduced and distinct visual language especially for IFA 2015. The brand's new premium standards are immediately reflected at first sight in the look and feel: high-quality materials cover the cubes, modern and distinctive colours define every topic group; visitors receive explanations on the respective product features in one context. The topics' colour worlds are taken up in the partially over-sized communication system that is visible from afar. This system contains photographies, info-graphics and product information, which are cleared linked by a very distinct design pattern. The "tile layout" is again an adapted quote from the brand's new CD. As a result, explaining and atmospheric elements complement each other within this communication system. In combination with the brand space's overall image, a clear positioning of the Grundig brand is not only achieved by means of contents, but also by means of the atmosphere.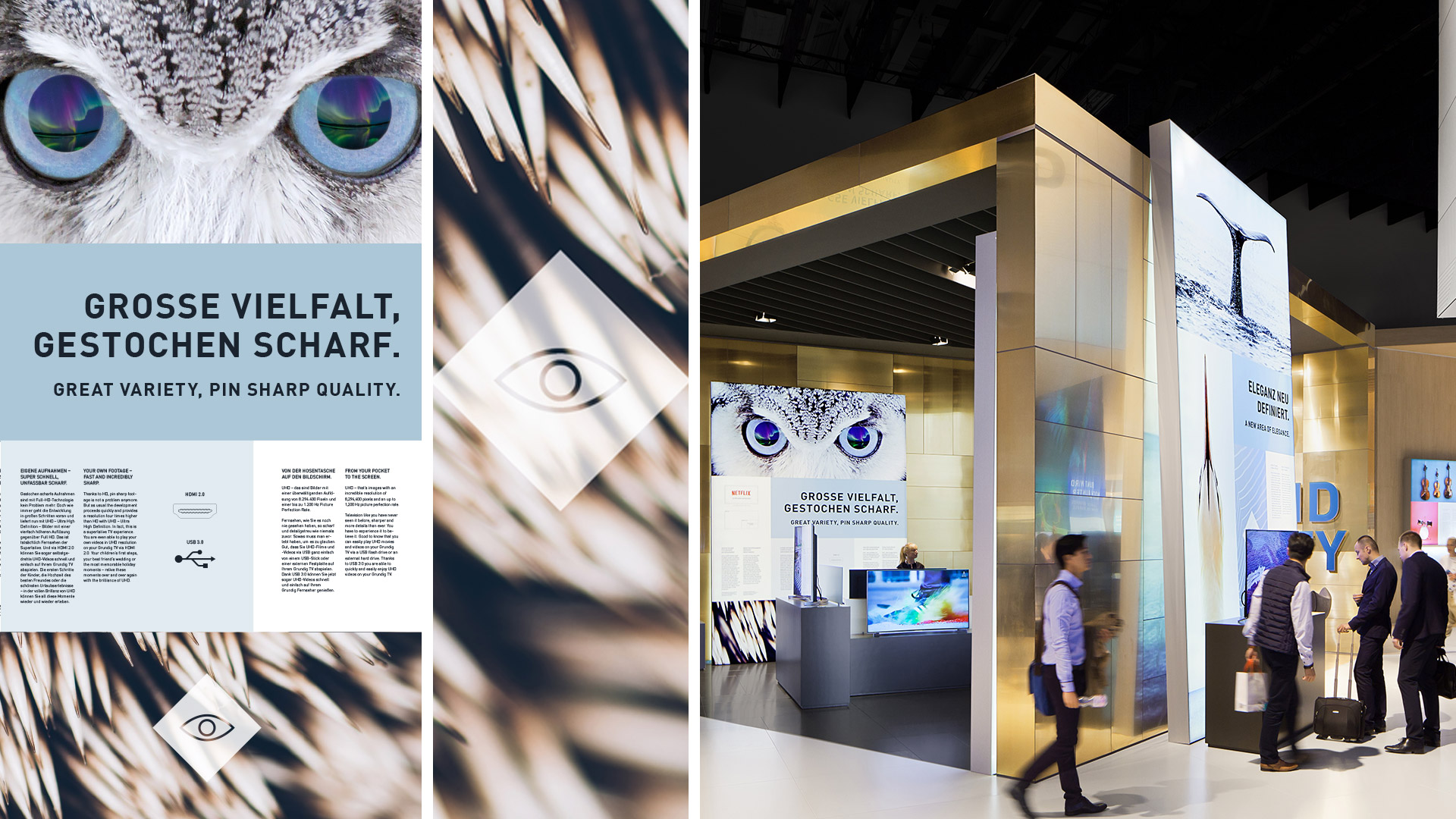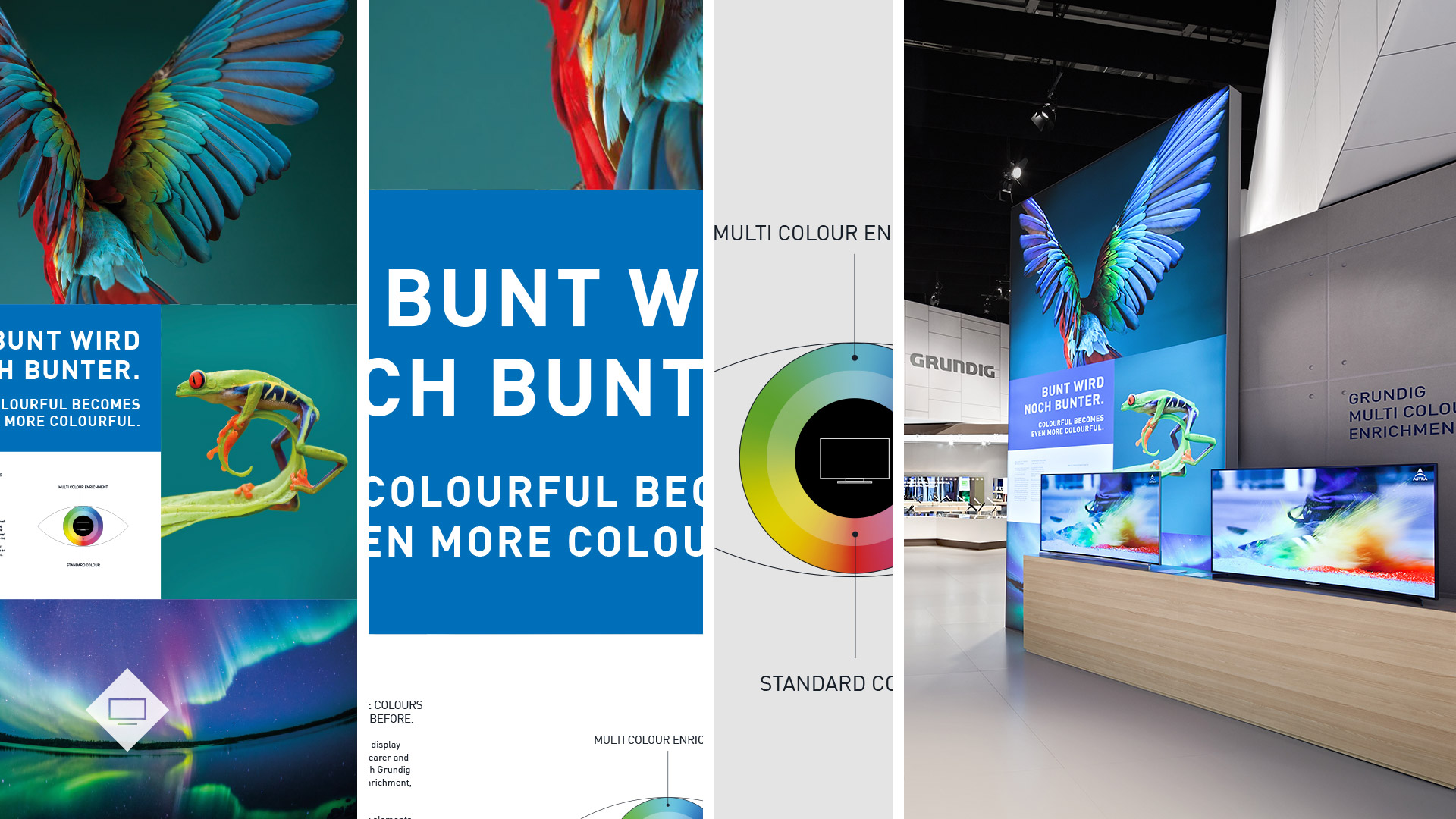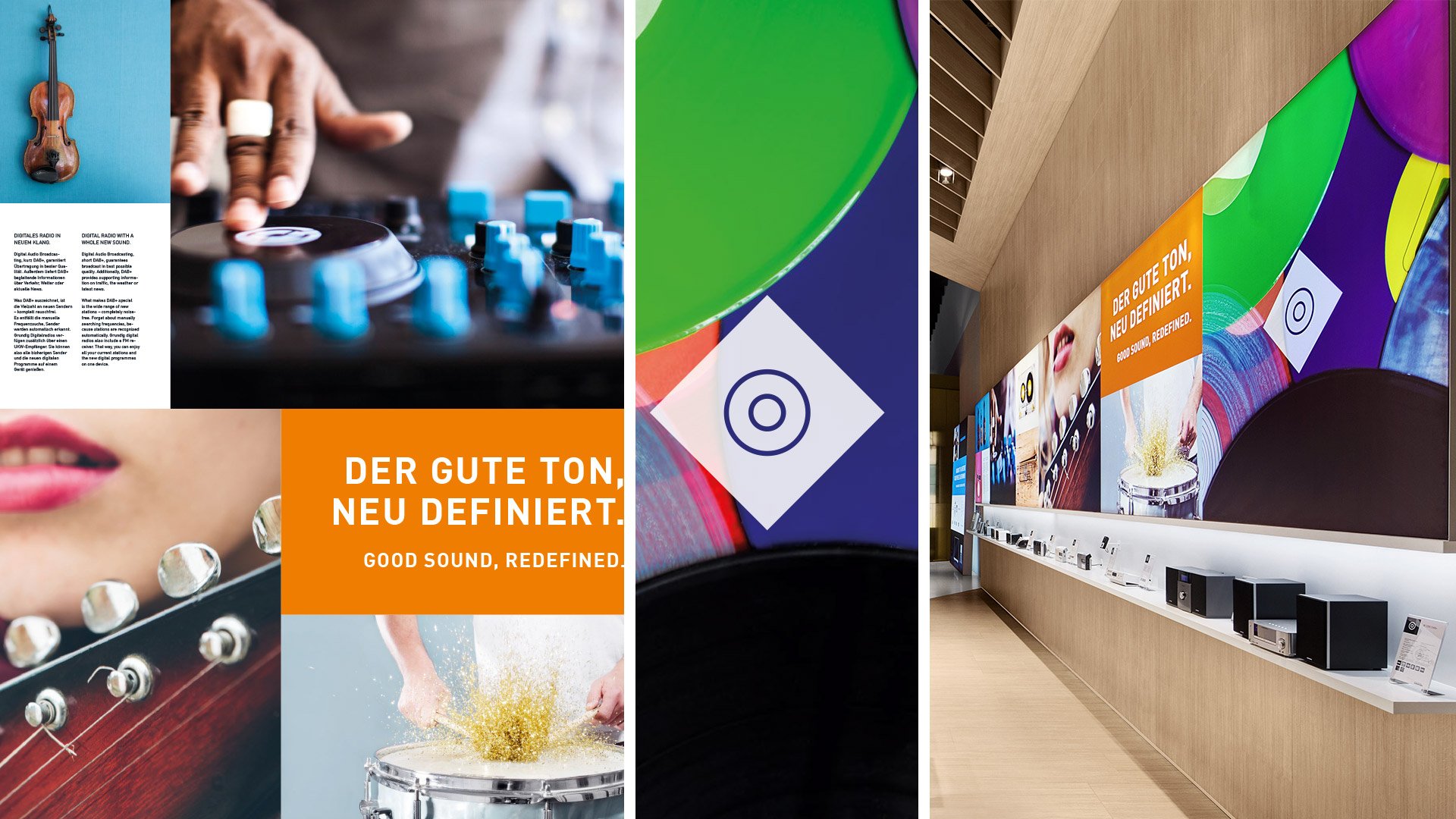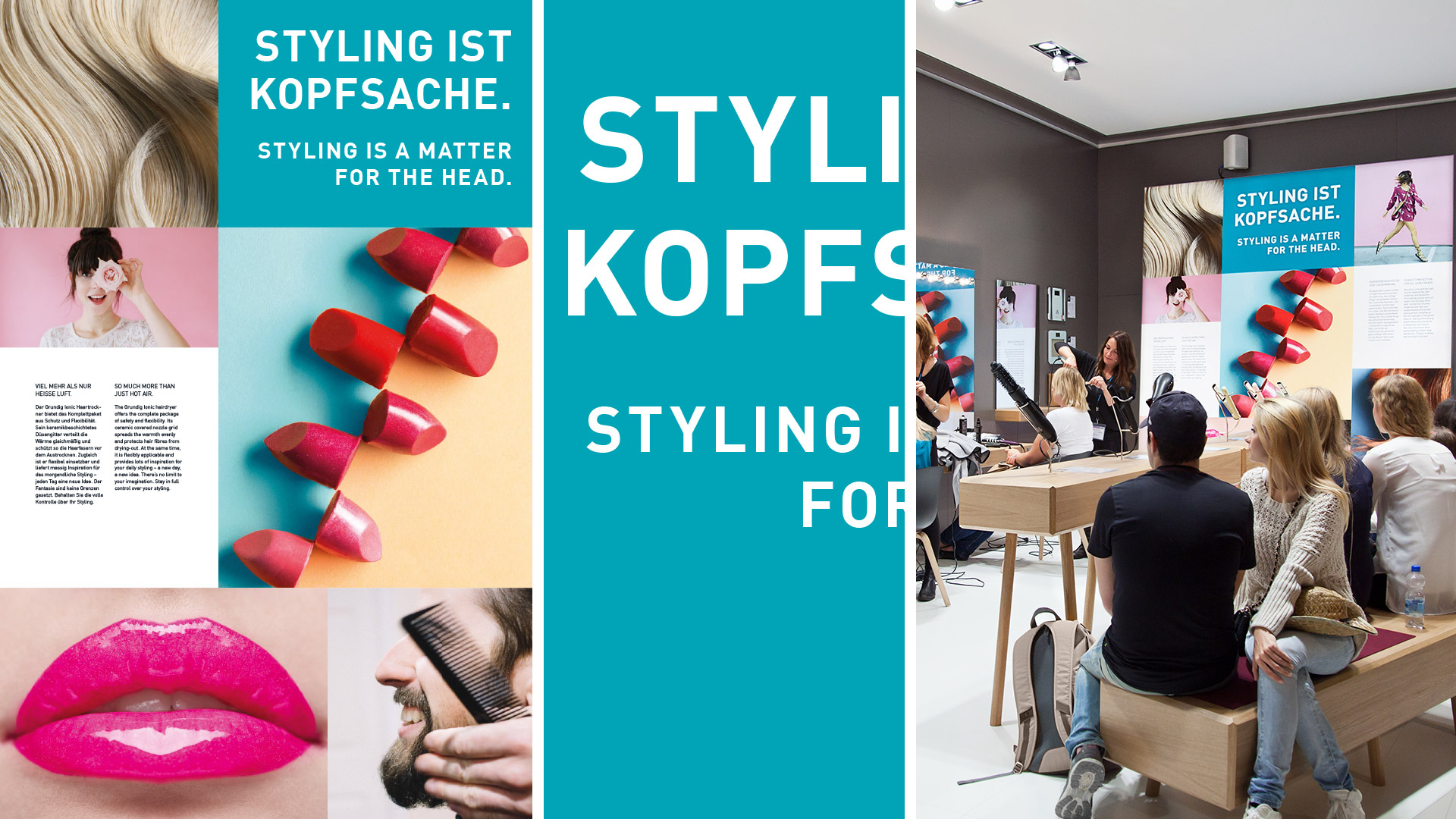 Project

GRUNDIG, IFA 2015