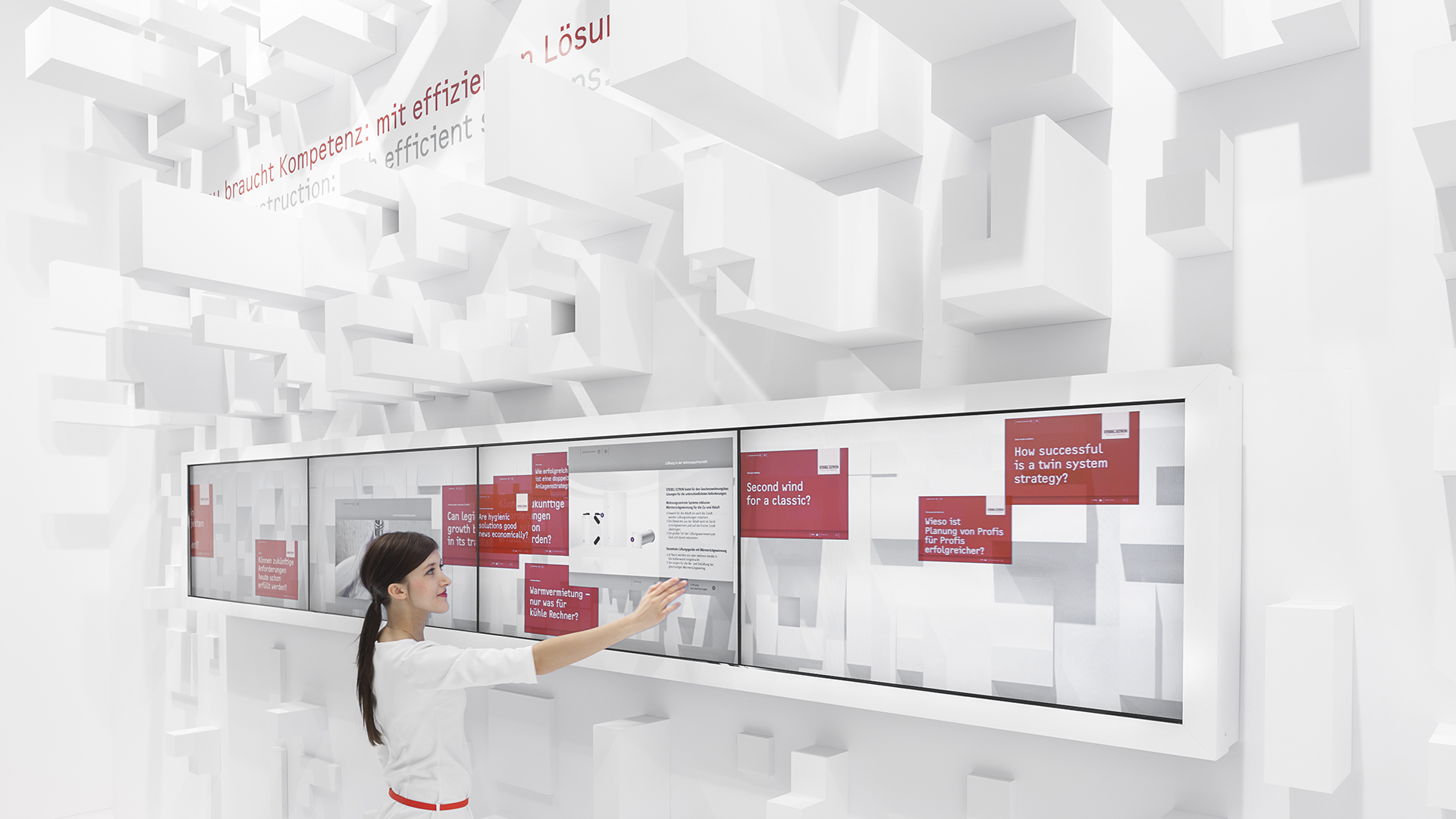 Mediatecture for Stiebel Eltron at the ISH 2013
Stiebel Eltron shows innovations by means of interactive stations and enables visitors of the ISH 2013 to have intensive insights into the technologies of the future.
The development of Stiebel Eltron's fair design at the ISH 2013 resulted in a brand world that provides both current product presentation and insights into the topics of the future. Different topic areas deal with questions, their solutions and information around Stiebel Eltron's newest contents. The fair architecture's centre is the house of the future, which clearly stands out from the white topic areas thanks to its natural and warm timbering. Here, the innovative solutions for the future are made tangible with the help of two interactive stations. A shift-screen explains the functions and possibilities of upgrading the "Internet-Service-Gateways", which enables users to also control devices when they are not at home. The second station provides an outlook on the future saving potential with object tracking of a red symbolic house. By turning the house, the user reaches the different levels of upgrading. This enables them to calculate their efficiency.
Another mediatectonic area is the object construction gateway which is embedded into the fair design by means of an arranged city silhouette. The touch-screen allows visitors to choose questions of special interest.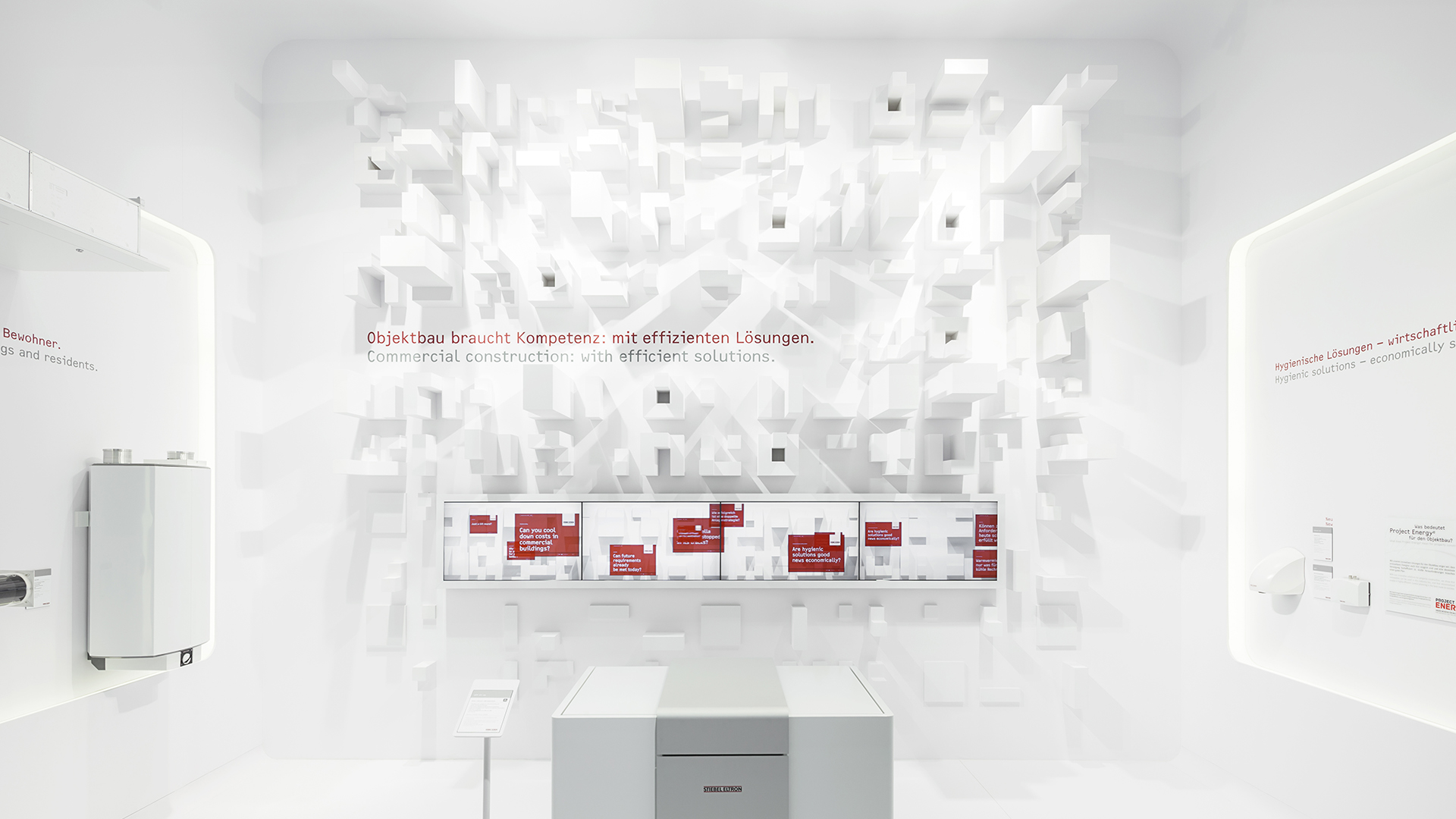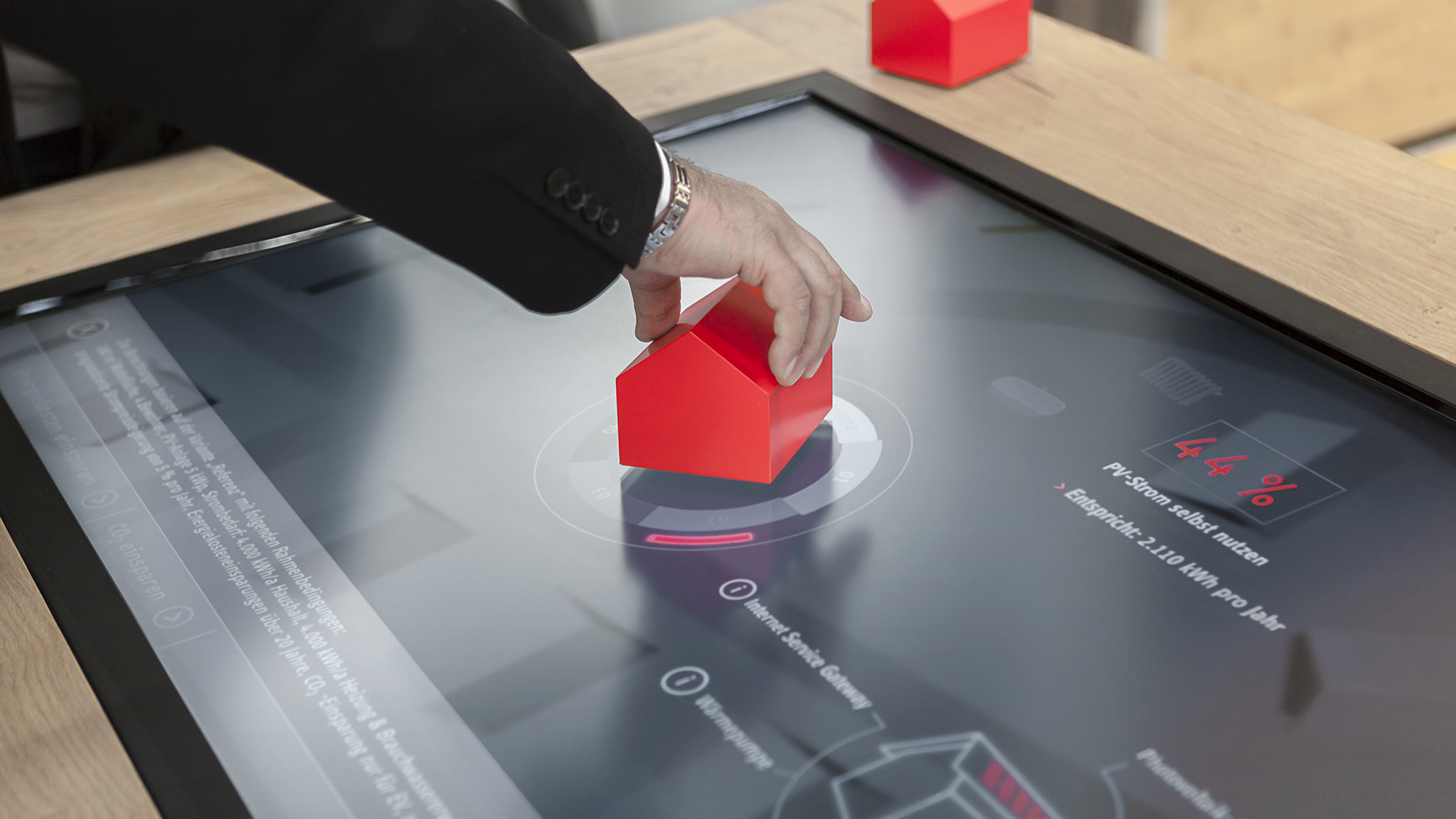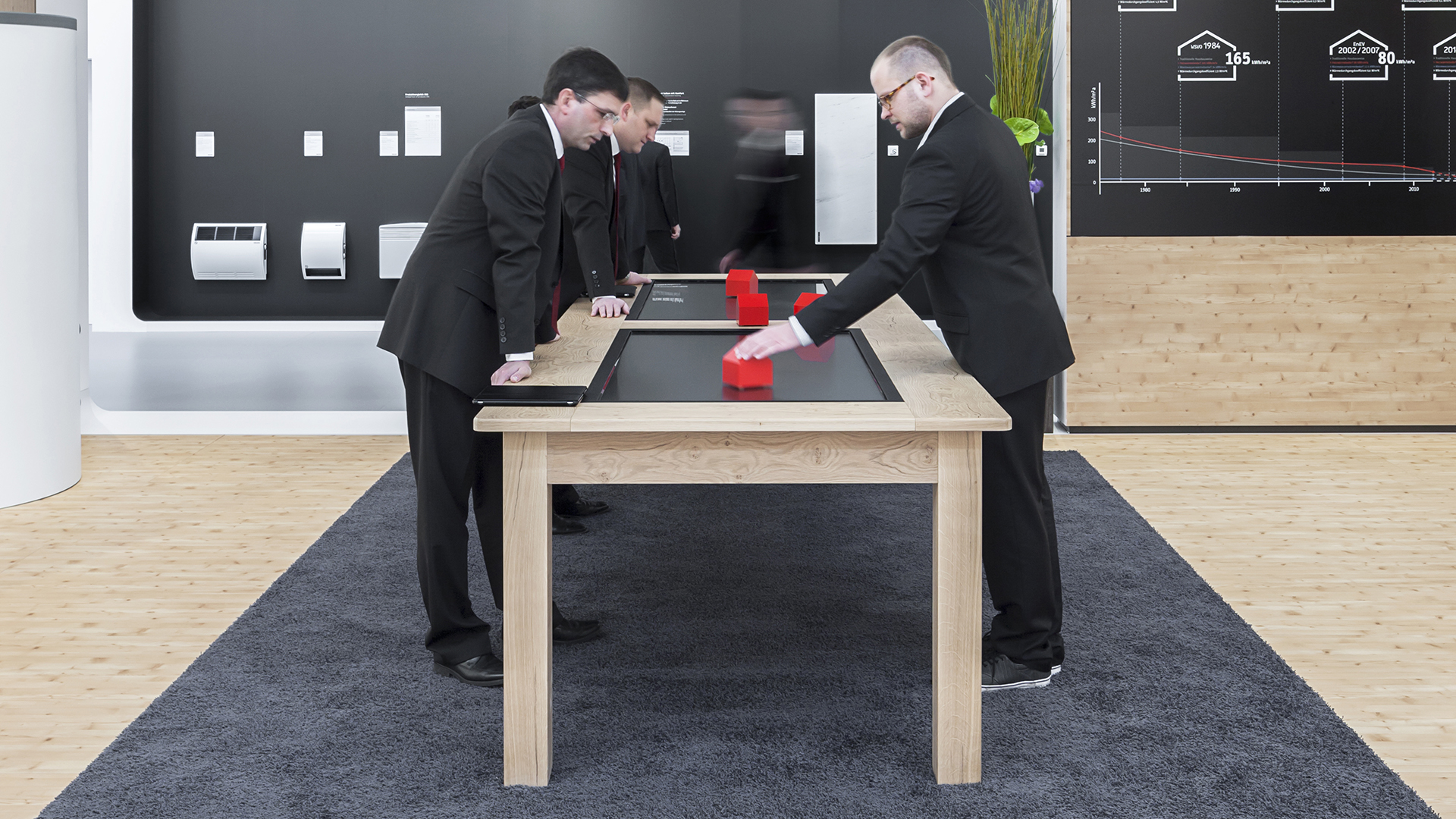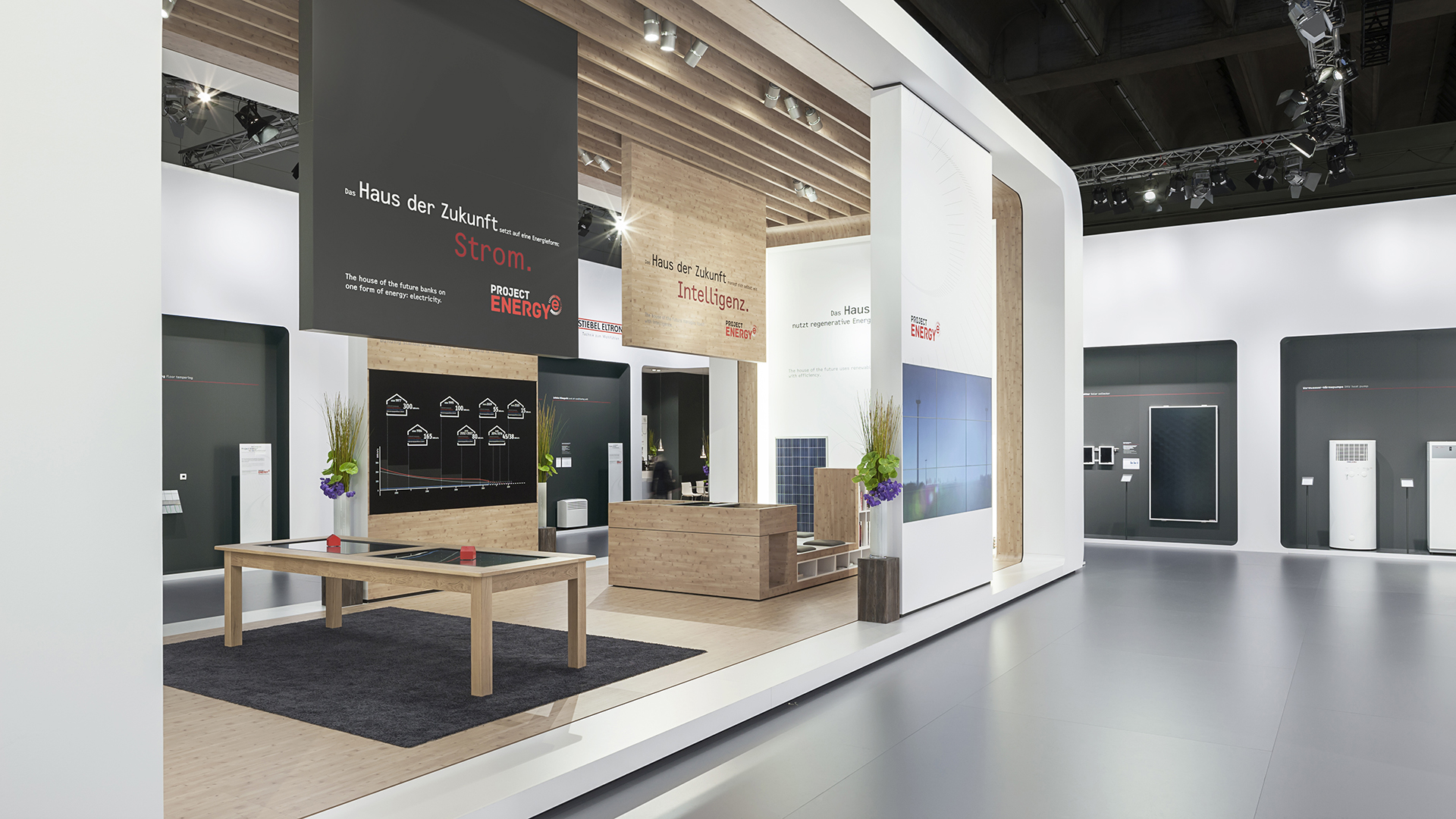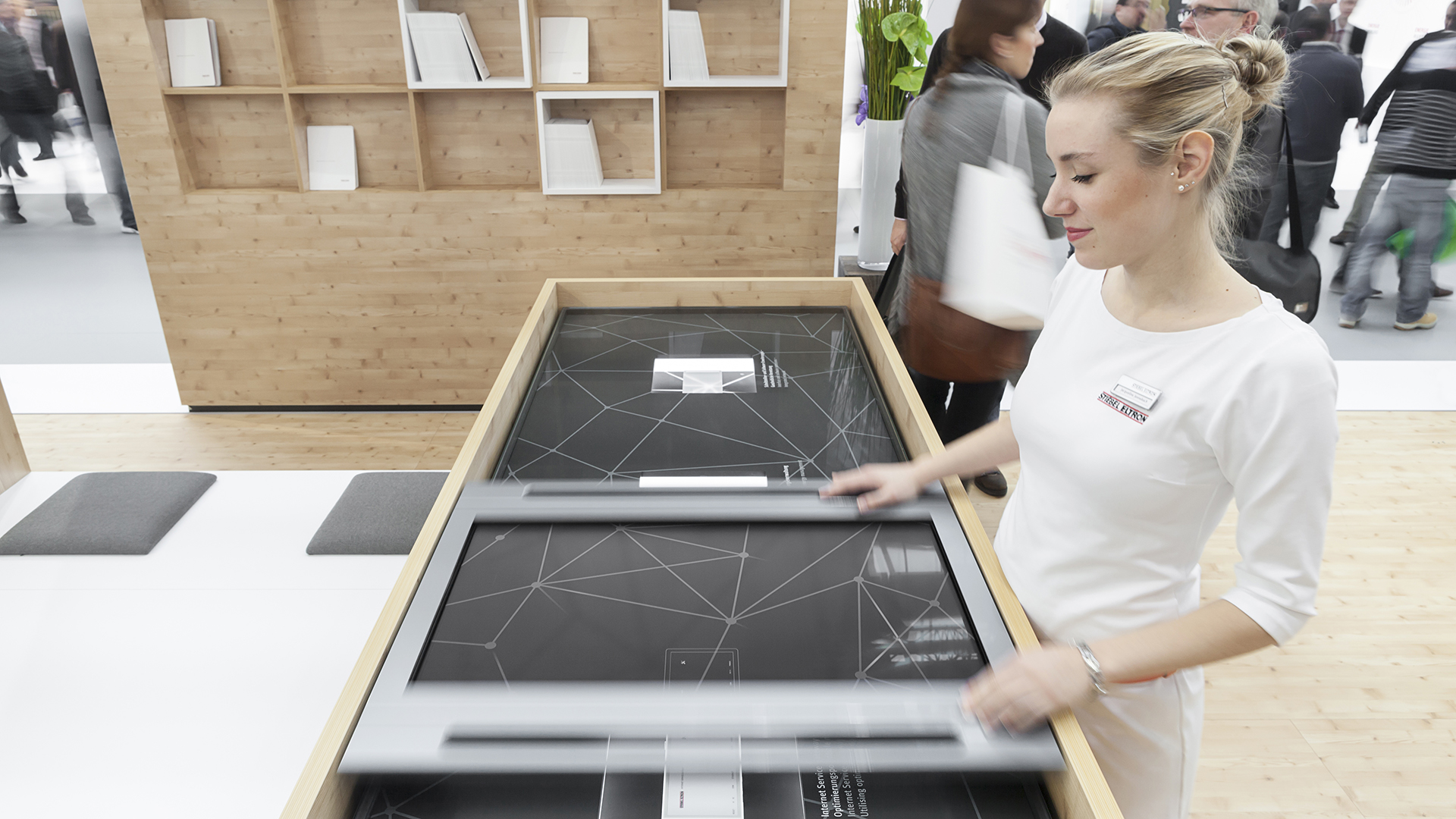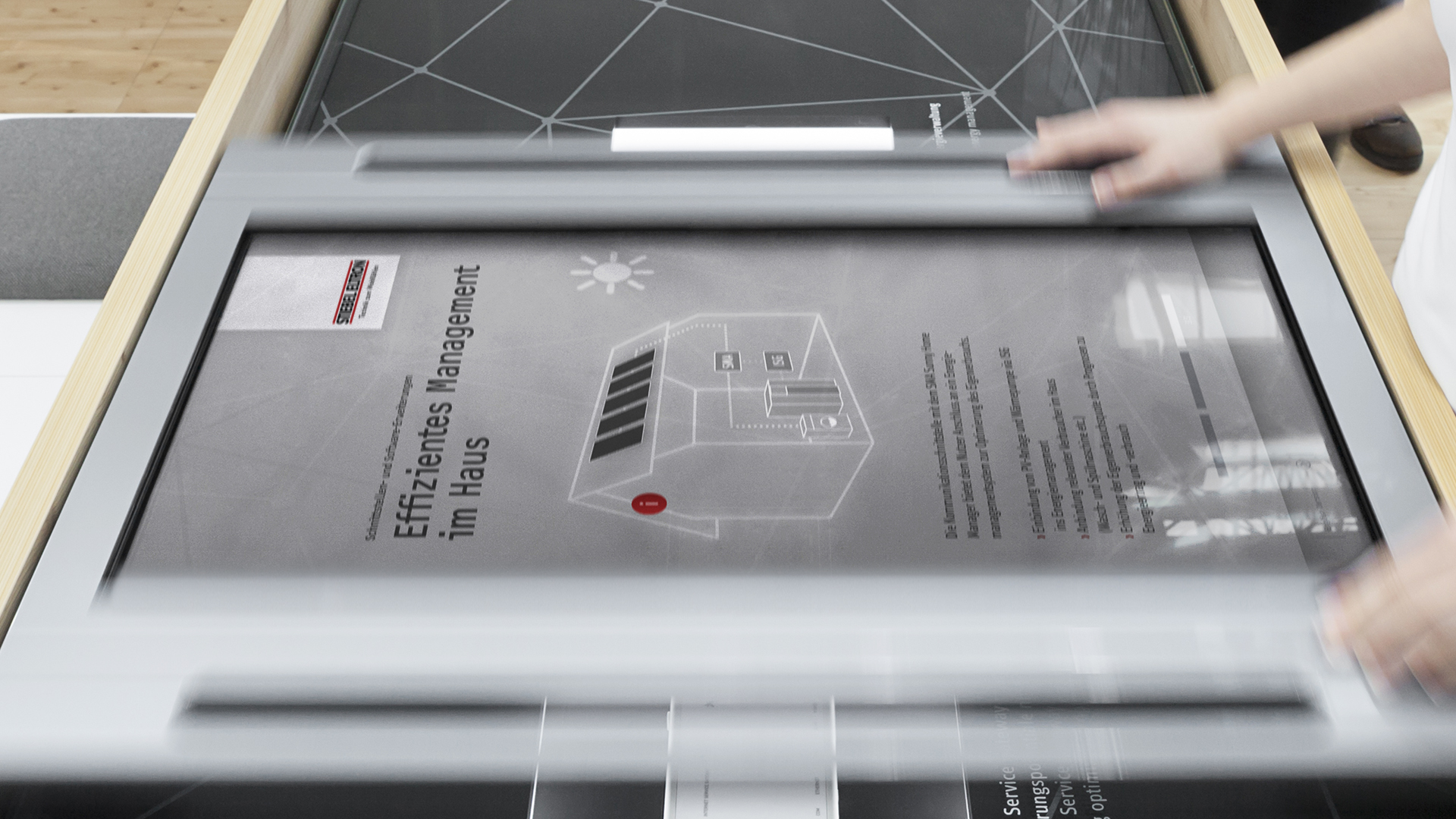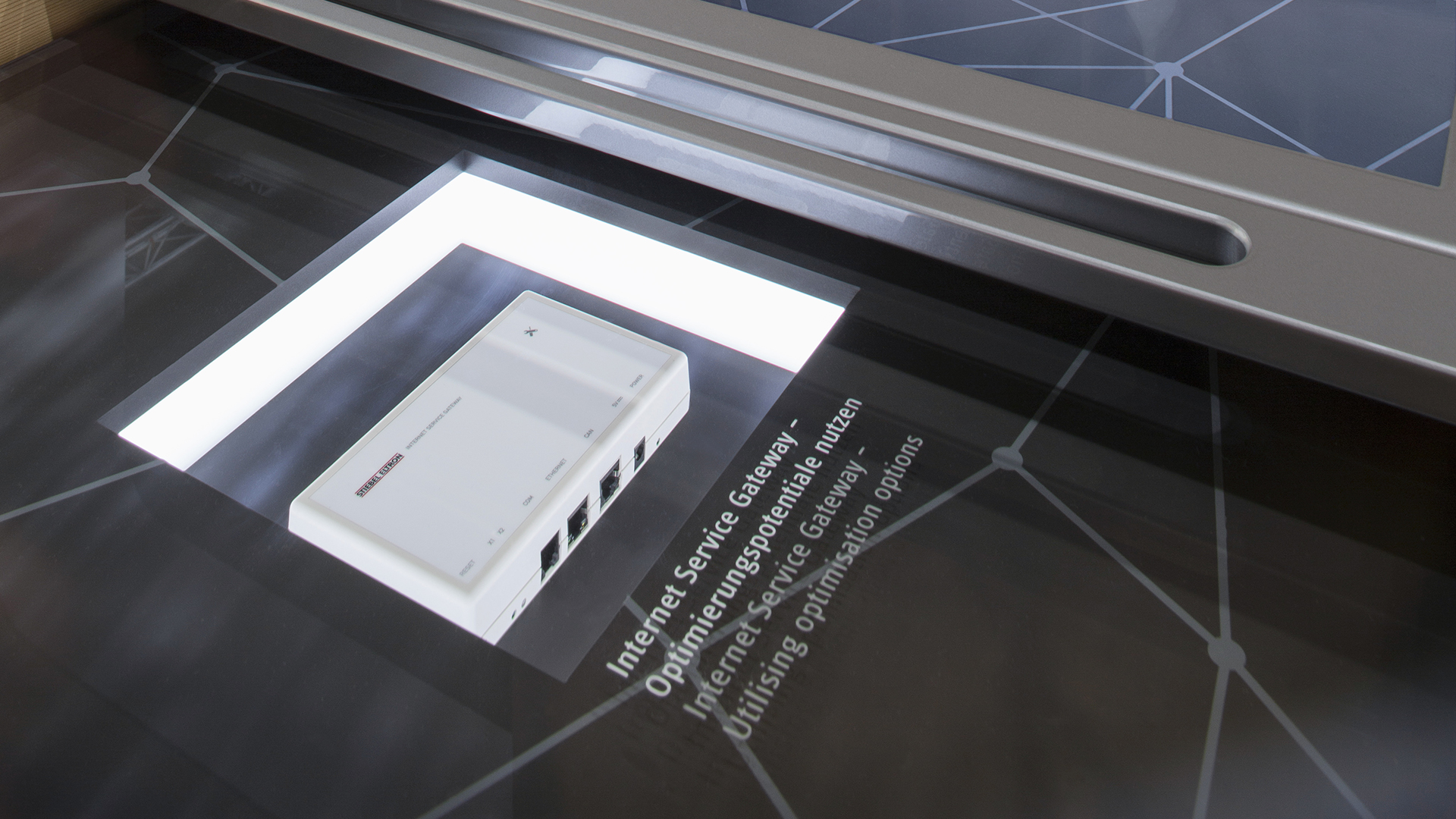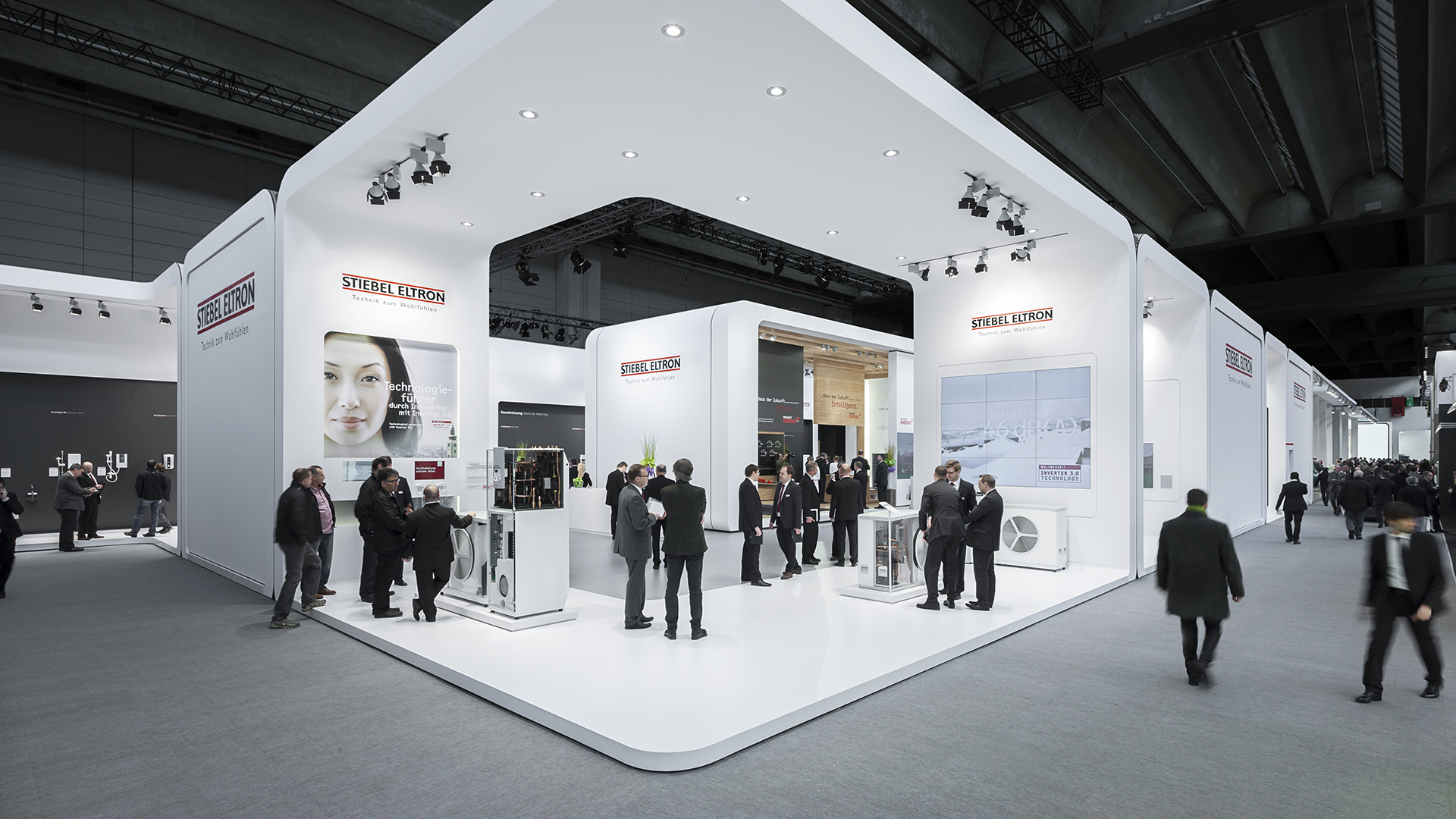 Project

STIEBEL ELTRON, ISH 2013