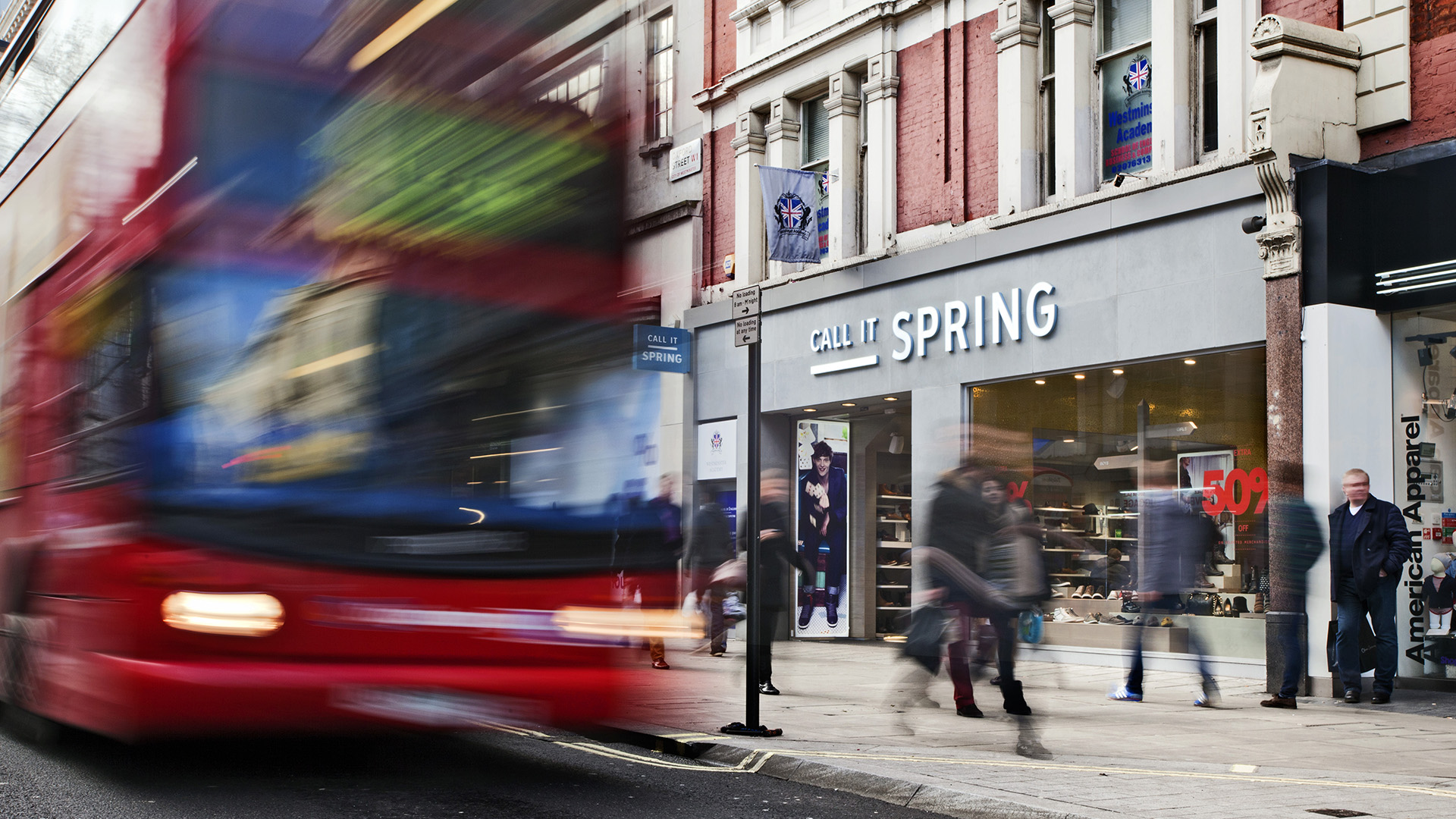 A Springtime Space within a Space Staging for Aldo at Oxford Street, London.
In 2012, on London's most important shopping street, Oxford Street, Call It Spring opened its 150 m2 flagship store, which the D'art Design Gruppe staged as a springtime space within a space.
The suggestion of a house visually separates the gentlemen's from the ladies' collection. Floors, walls and ceilings are clad with glazed oak, and cast concrete shoe presenters lit from beneath are arranged at different heights and seem to be floating. The hand-worked wood elements cancel out the hard appearance of the concrete. Monitors on the ceiling represent the skylight of the "house" and provide a view of a bright blue sky during the day, and polar light in the evenings. These immerse the store in various lighting moods. As a contrast to the robust floor made of floating screed, a stylised tree spreads its branches out over the ladies' collection. Its delicate paper light globes produce a warm light, which is reflected on the golden, sparkling surface of the walls.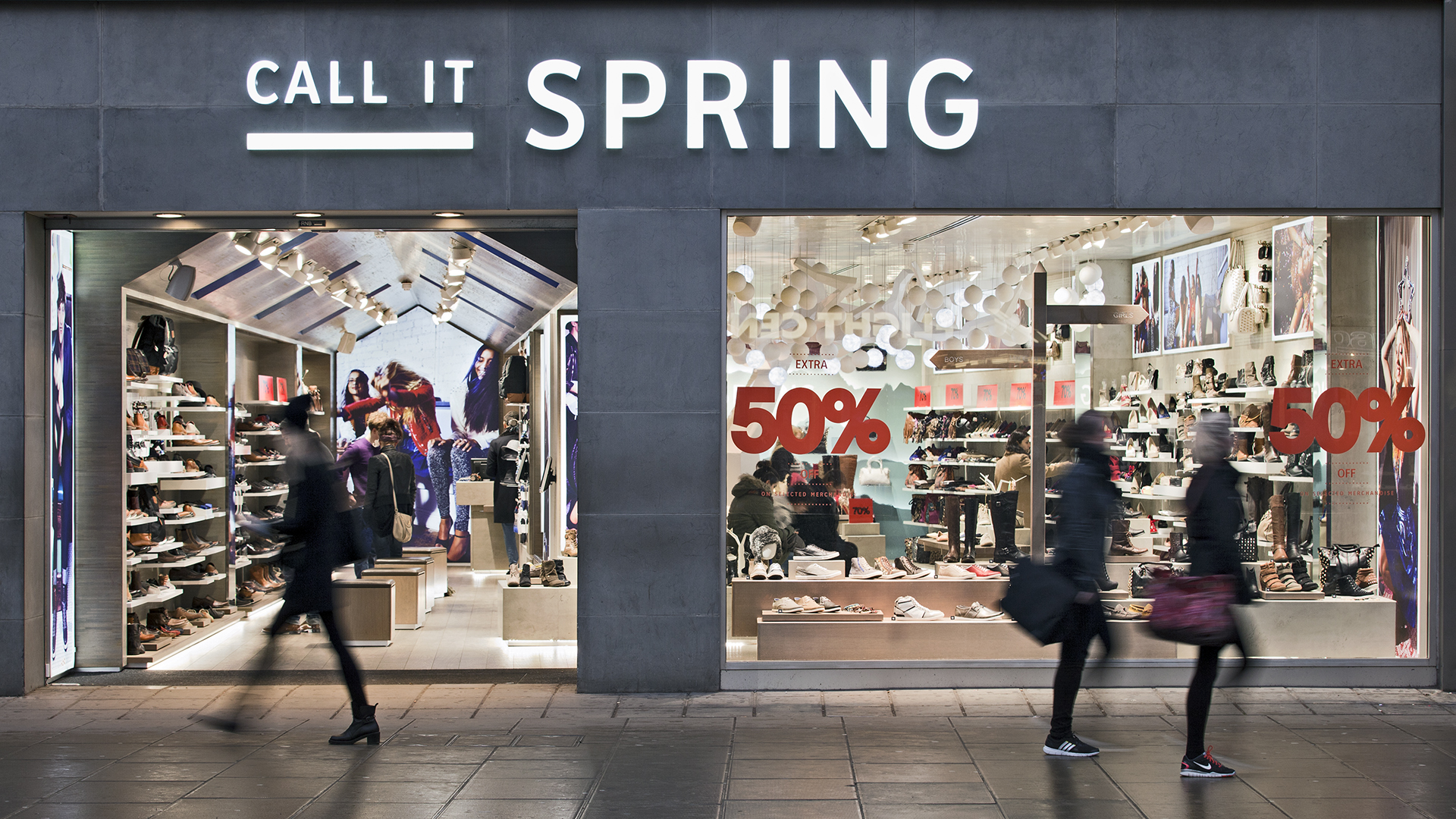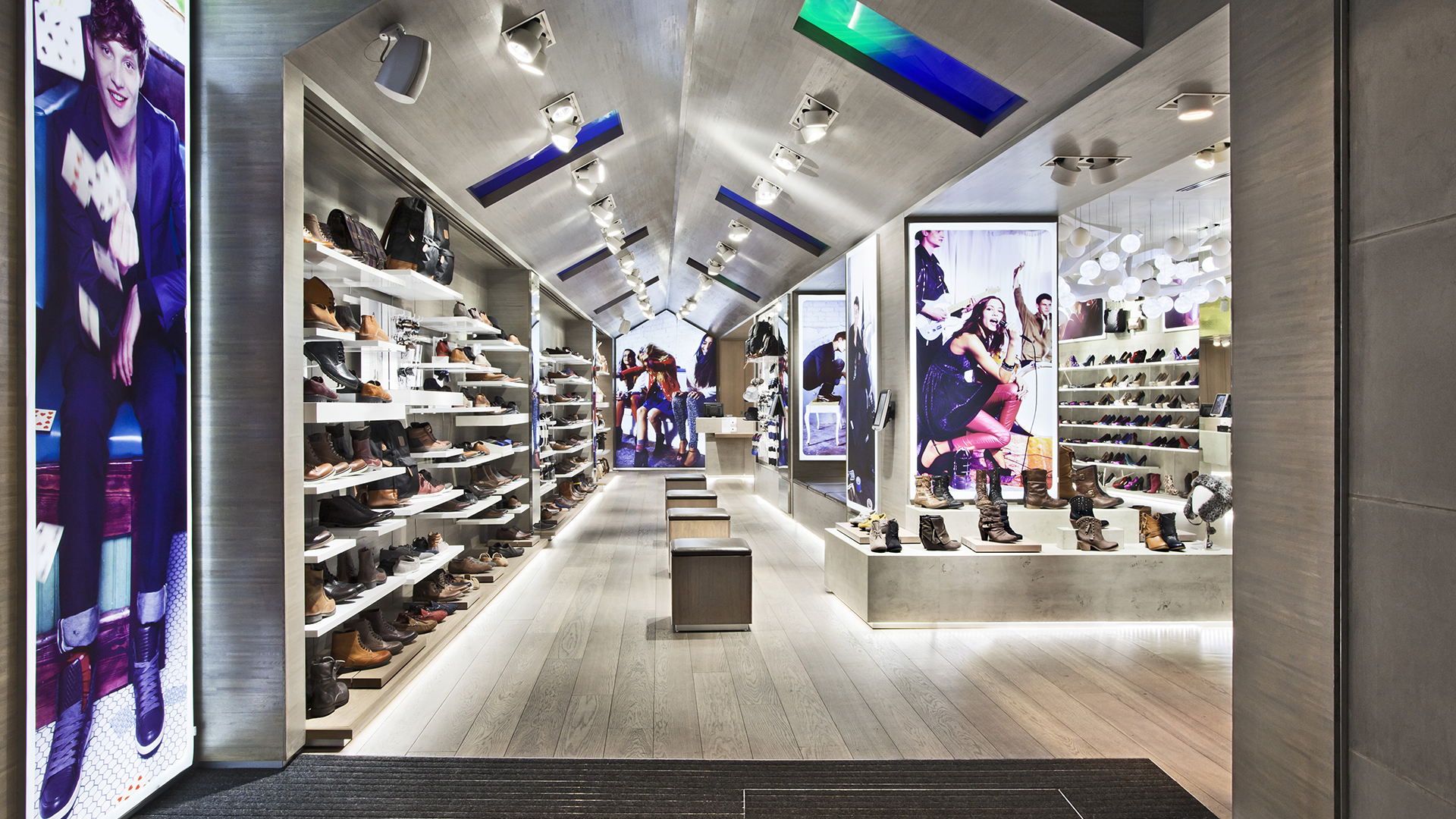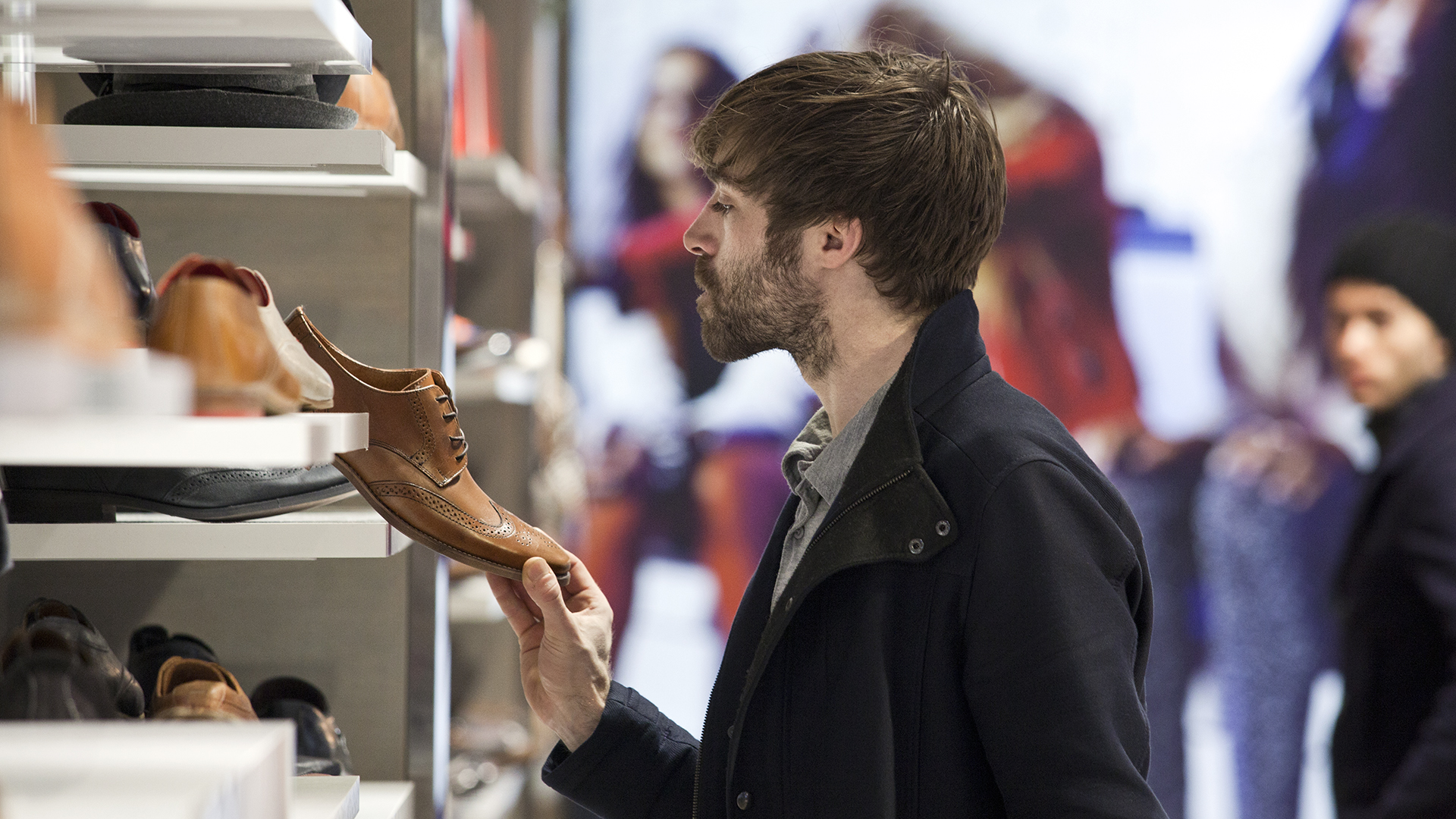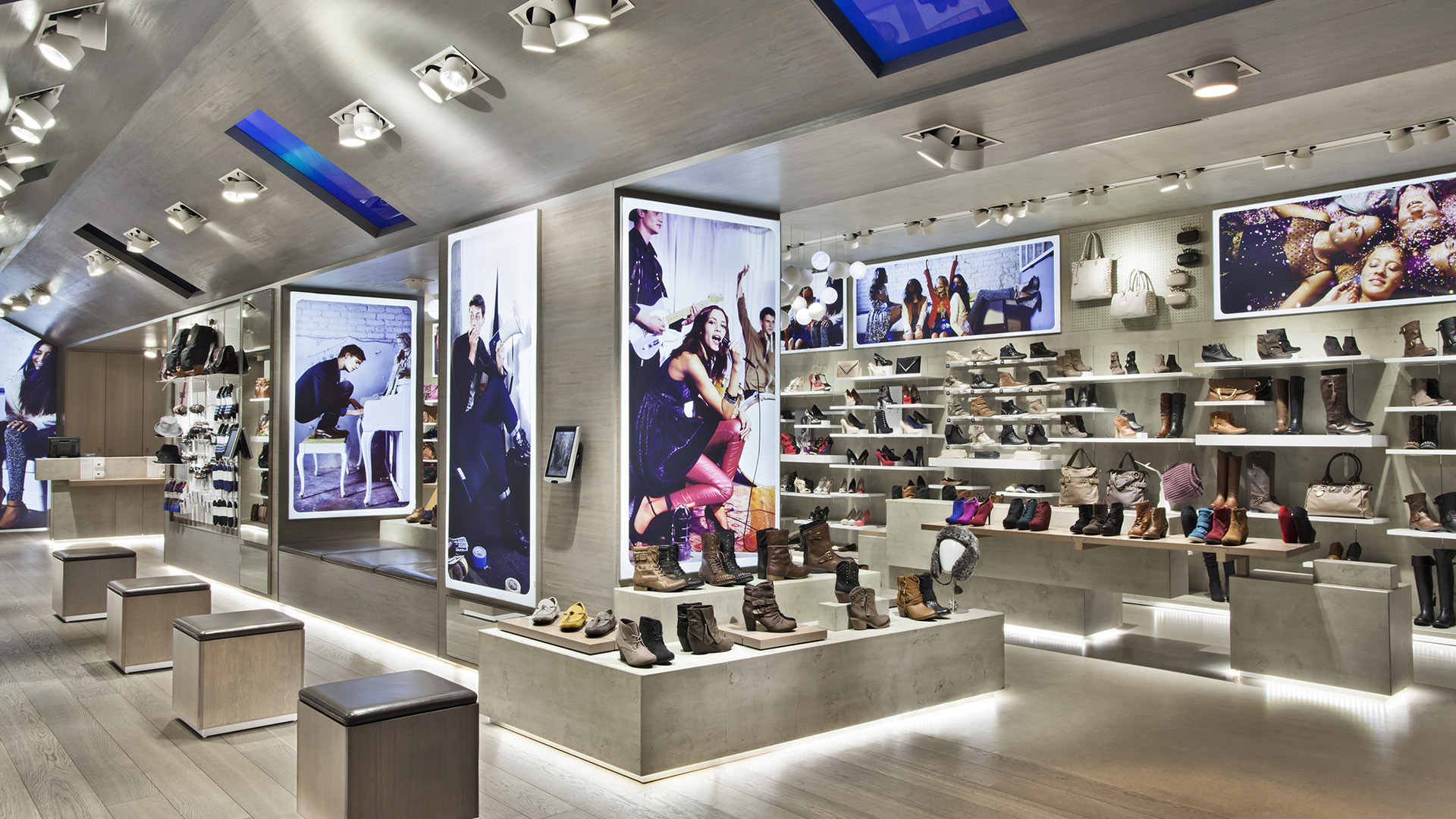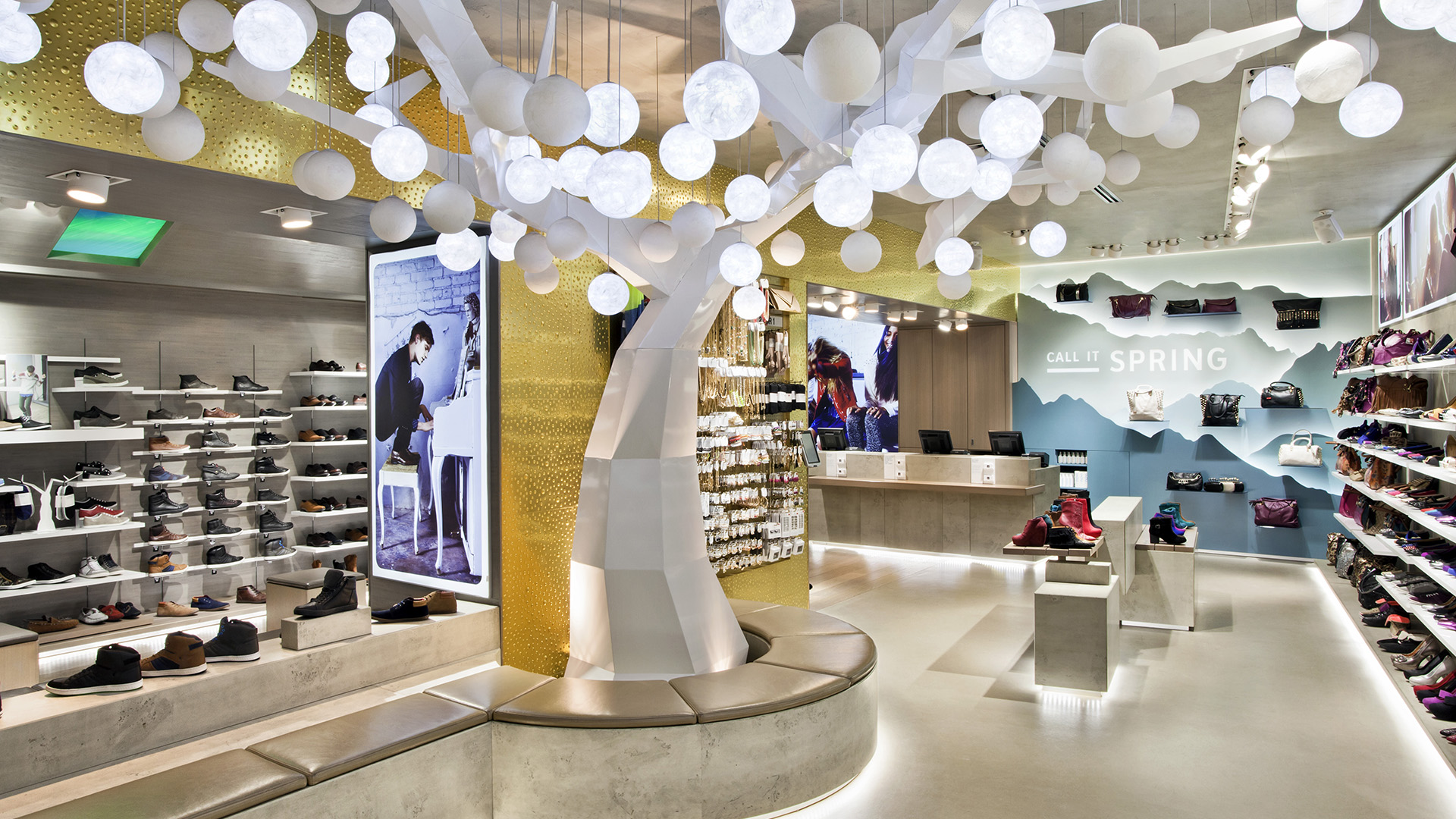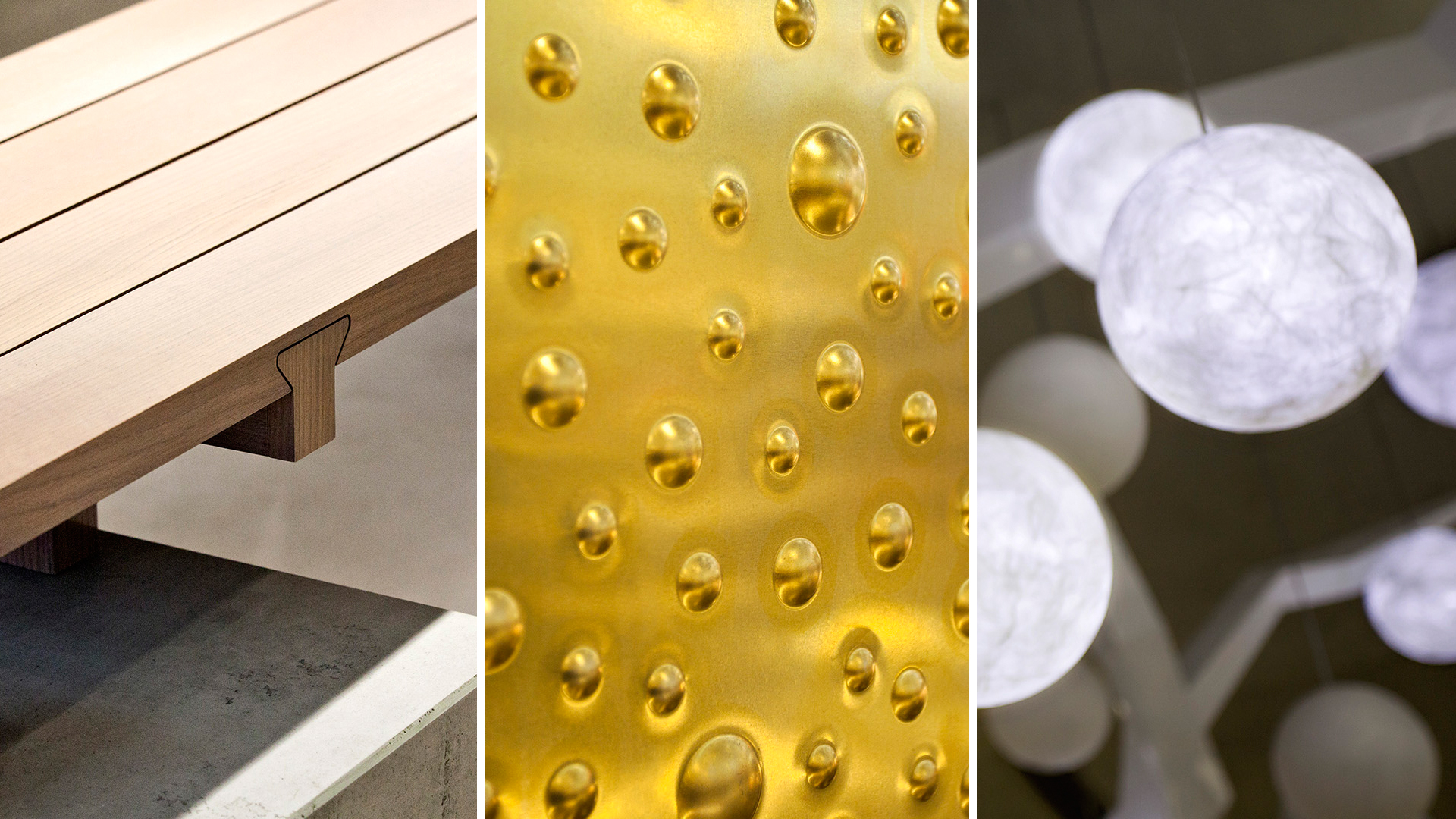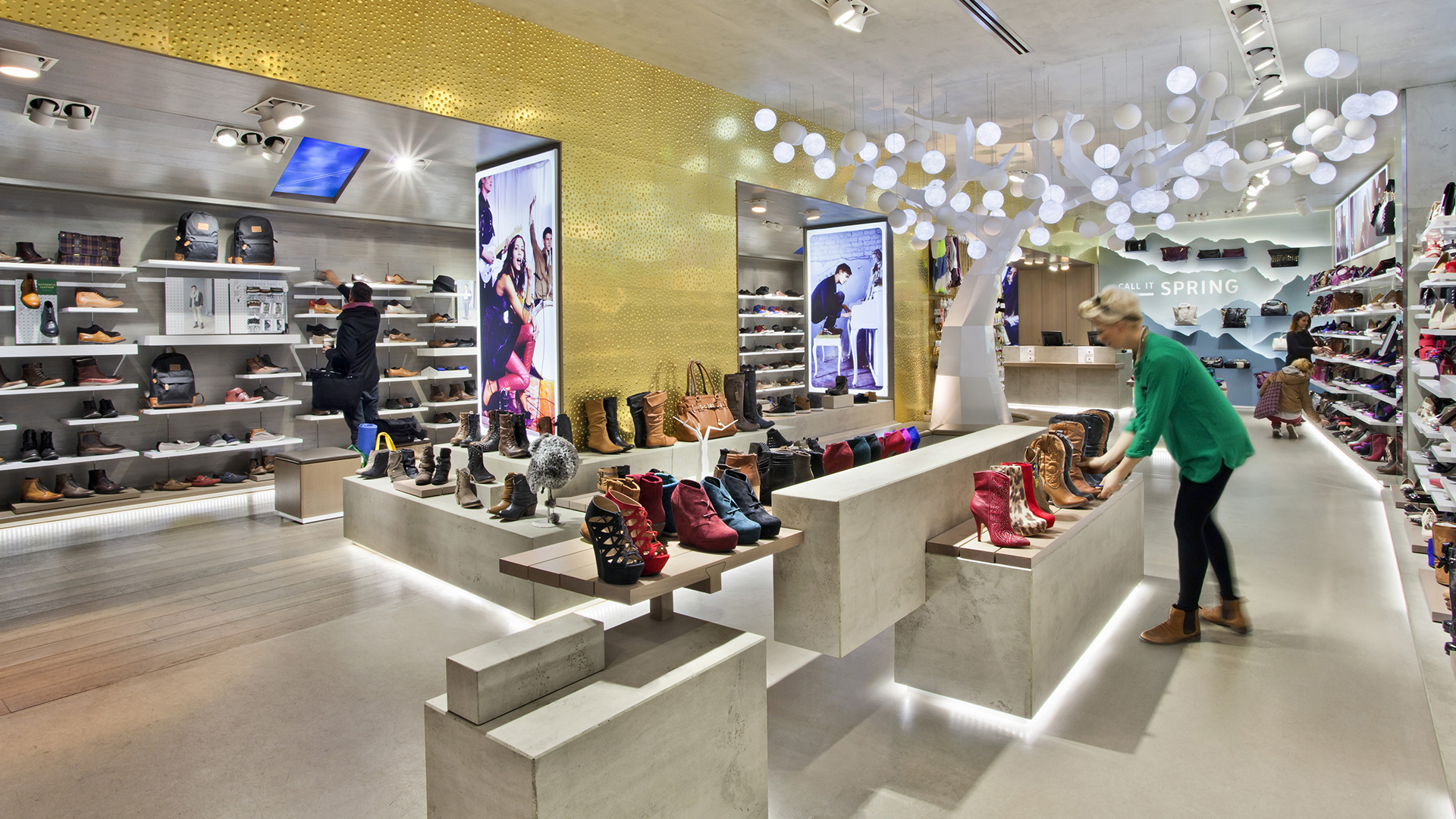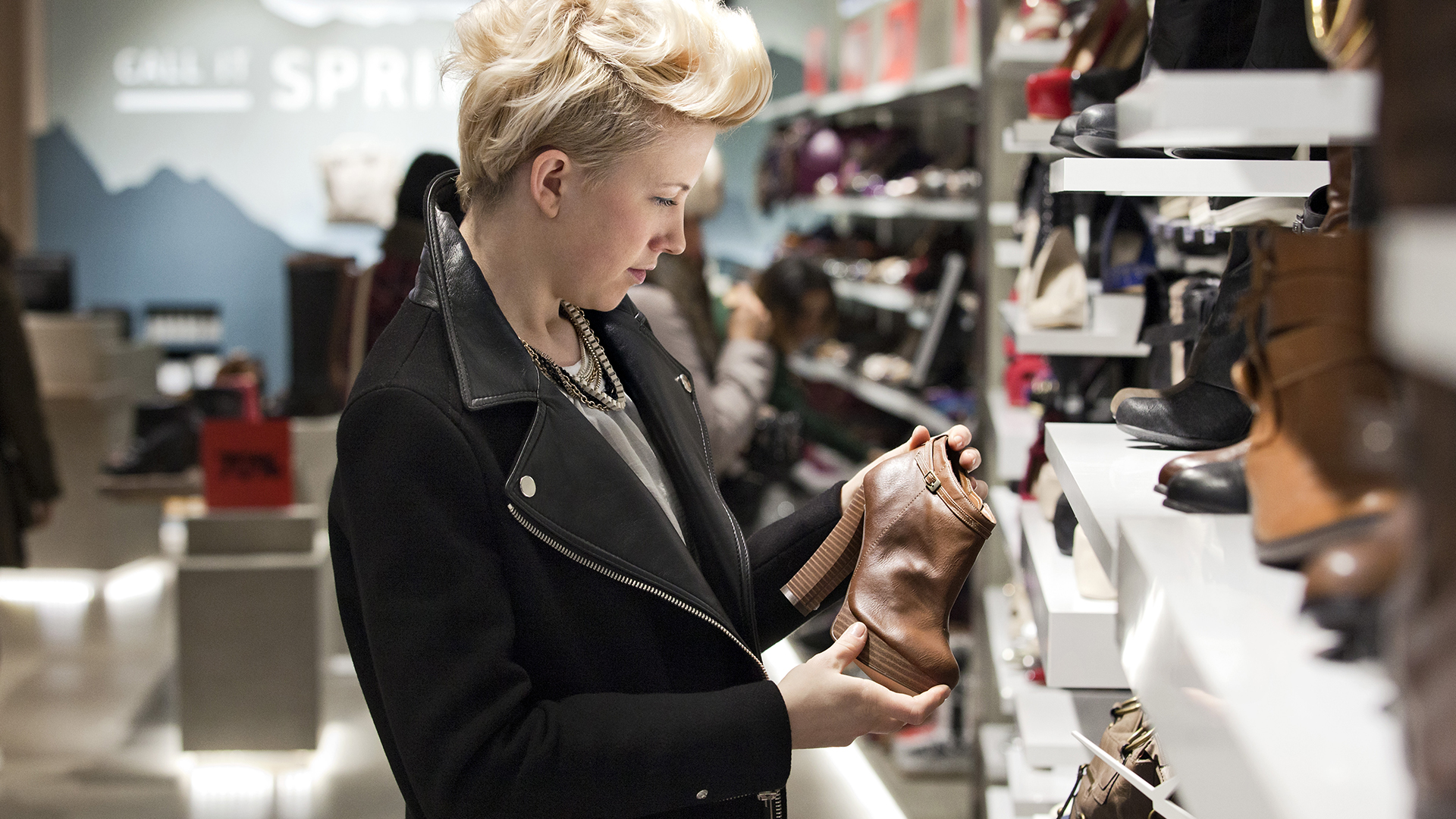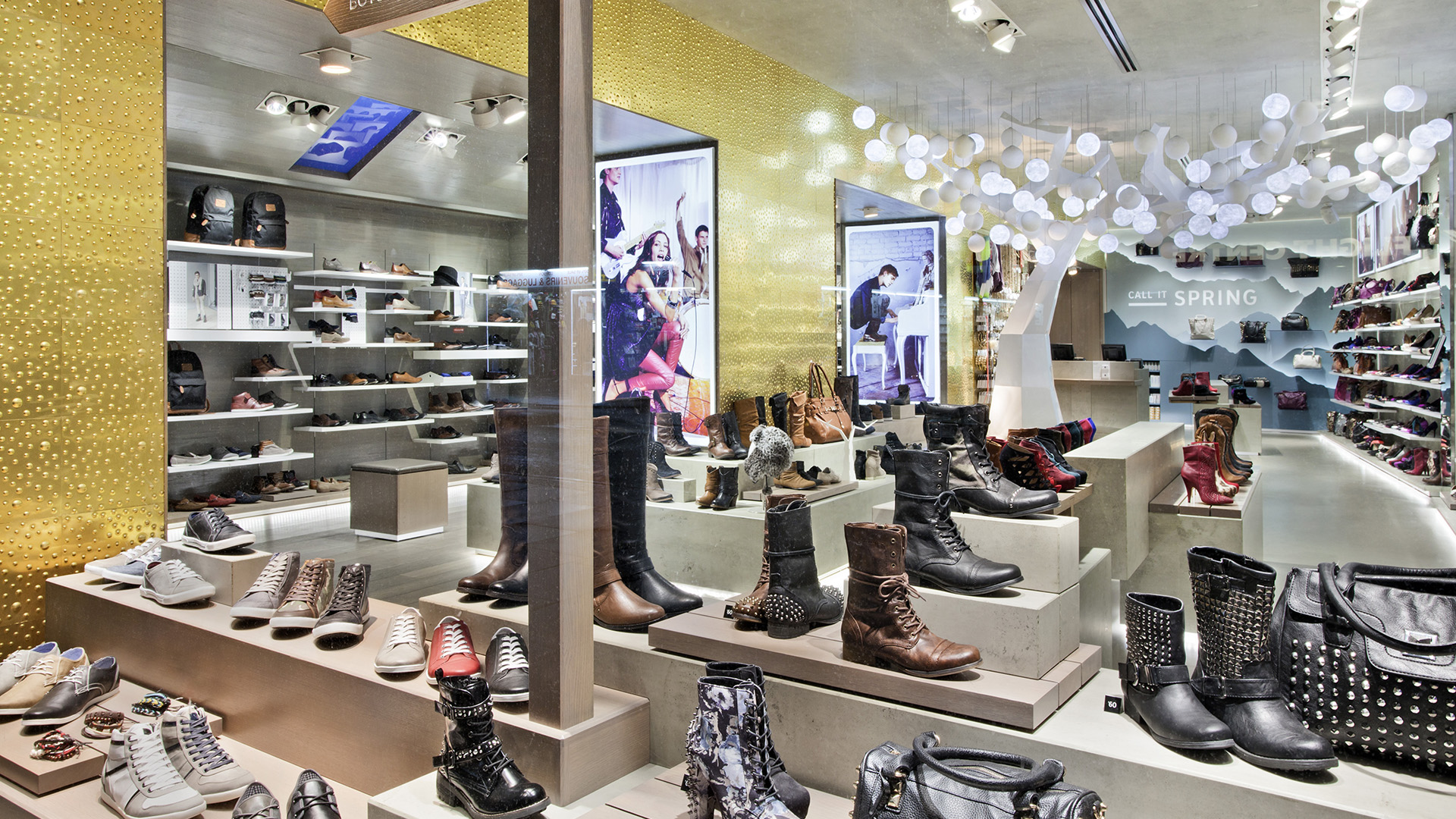 Project

ALdo CIS, oxford street