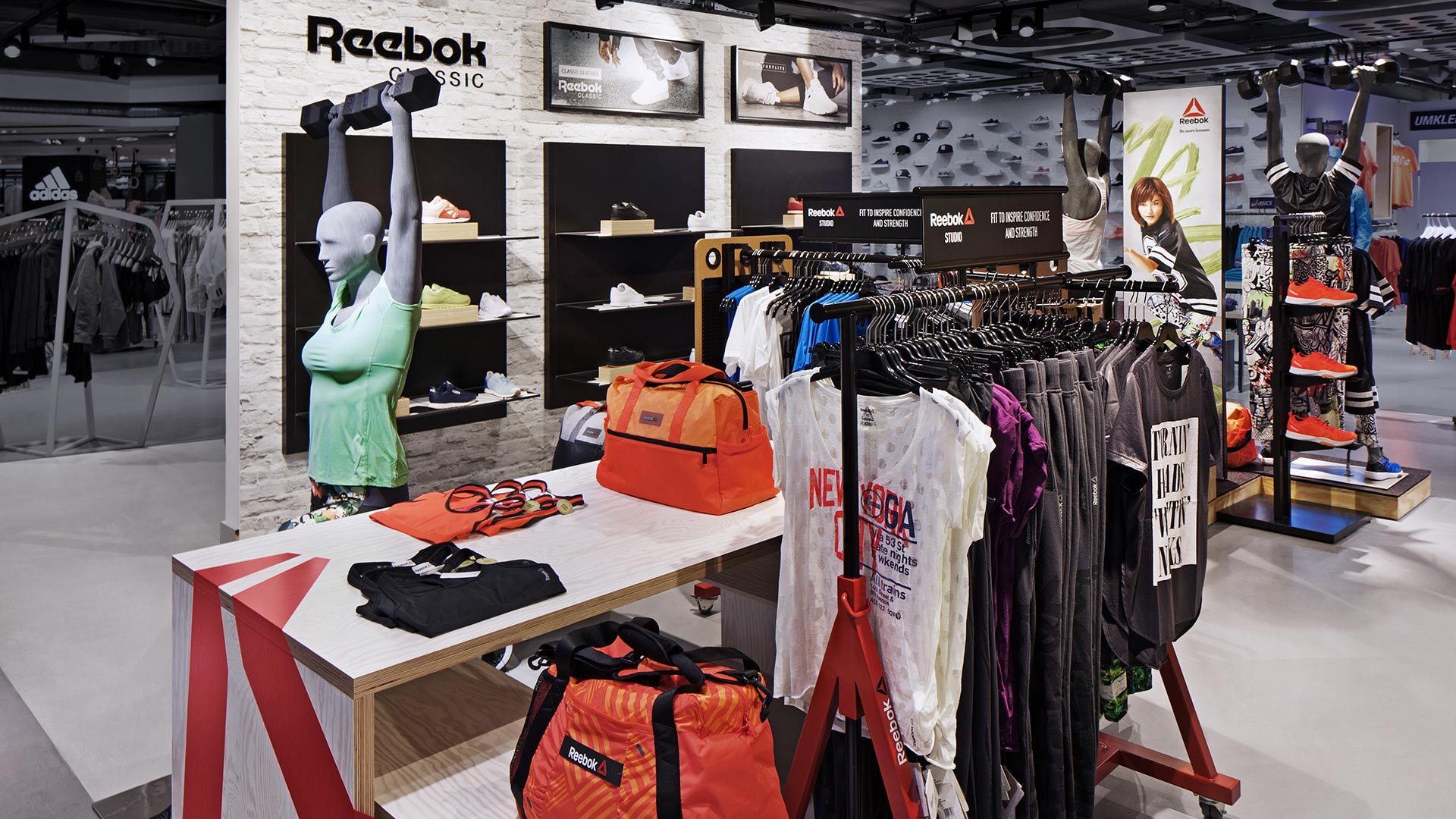 Dart is responsible for Reebok shop-in-shop roll out
As a partner for retail, D'art Design Gruppe assumes the planning and implementation of sales areas for the sports brand Reebok. The newest shop-in-shop is located in Zurich in the renowned department store Jelmoli.
As "preferred supplier" Dart could establish itself as permanent partner with Reebok and will support the sports brand in the development of its stationary retail activities in Germany, Austria and Switzerland. The Zurich shop-in-shop that is located on the fourth floor of the brand department store Jelmoli is the newest successfully implemented project in this context.
There, Reebok unites the topics fitness with its Reebok Classics lifestyle collection. Zurich was the first venue, were the presentation as well as the classics shoes and the whole shop system (FitHub) were combined and installed in such a way. Reebok's own FitHub shop system is inspired by the fitness thought and conveys this message with design elements from the gymnastics area. Climbing ropes, chin-up bars, wall bars and jump boxes emotionally charge the shop system. The Reebok Classics are arranged in front of a simulation of a wall and create an exciting space together with the fitness and training goods opposite to it.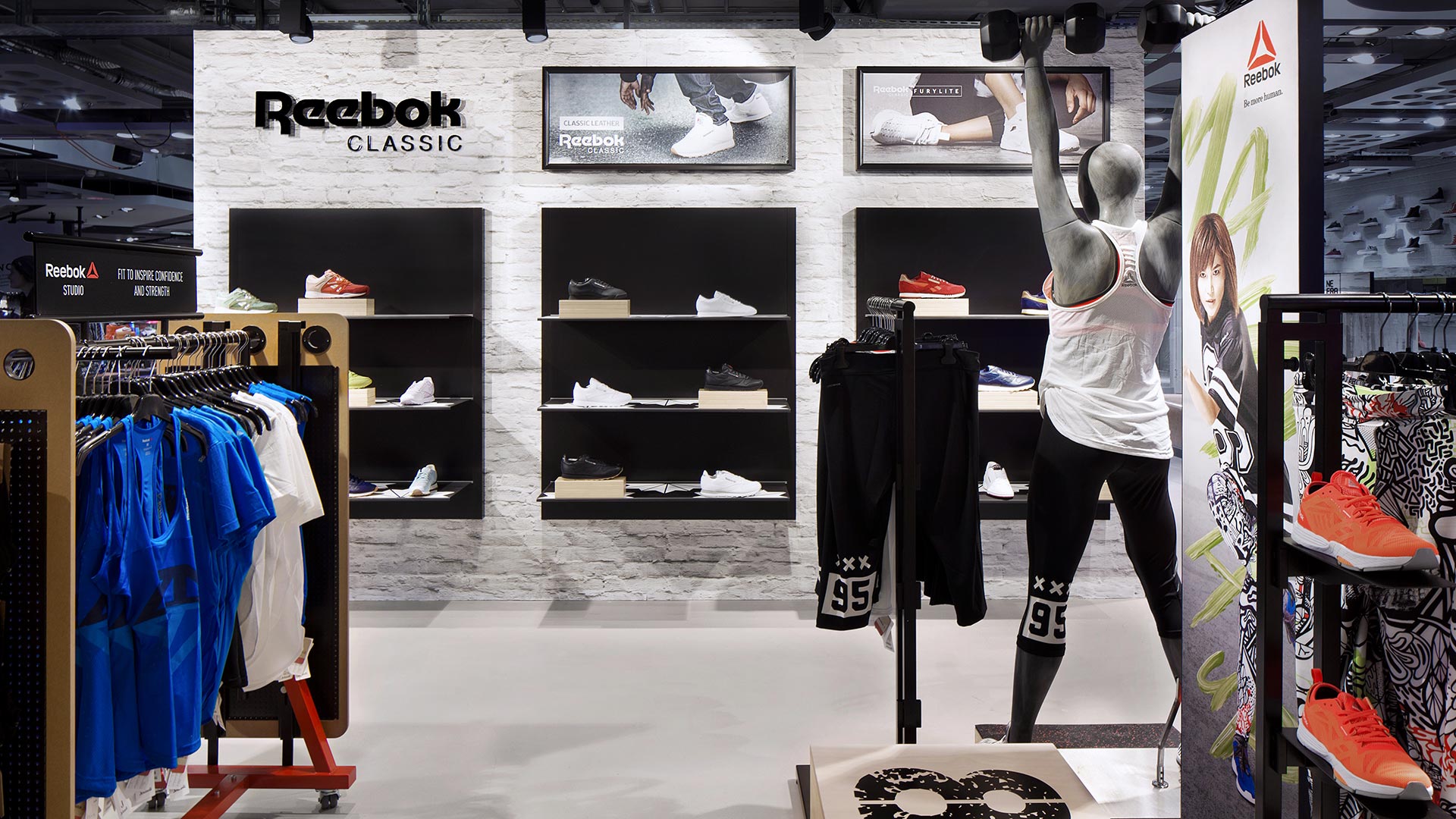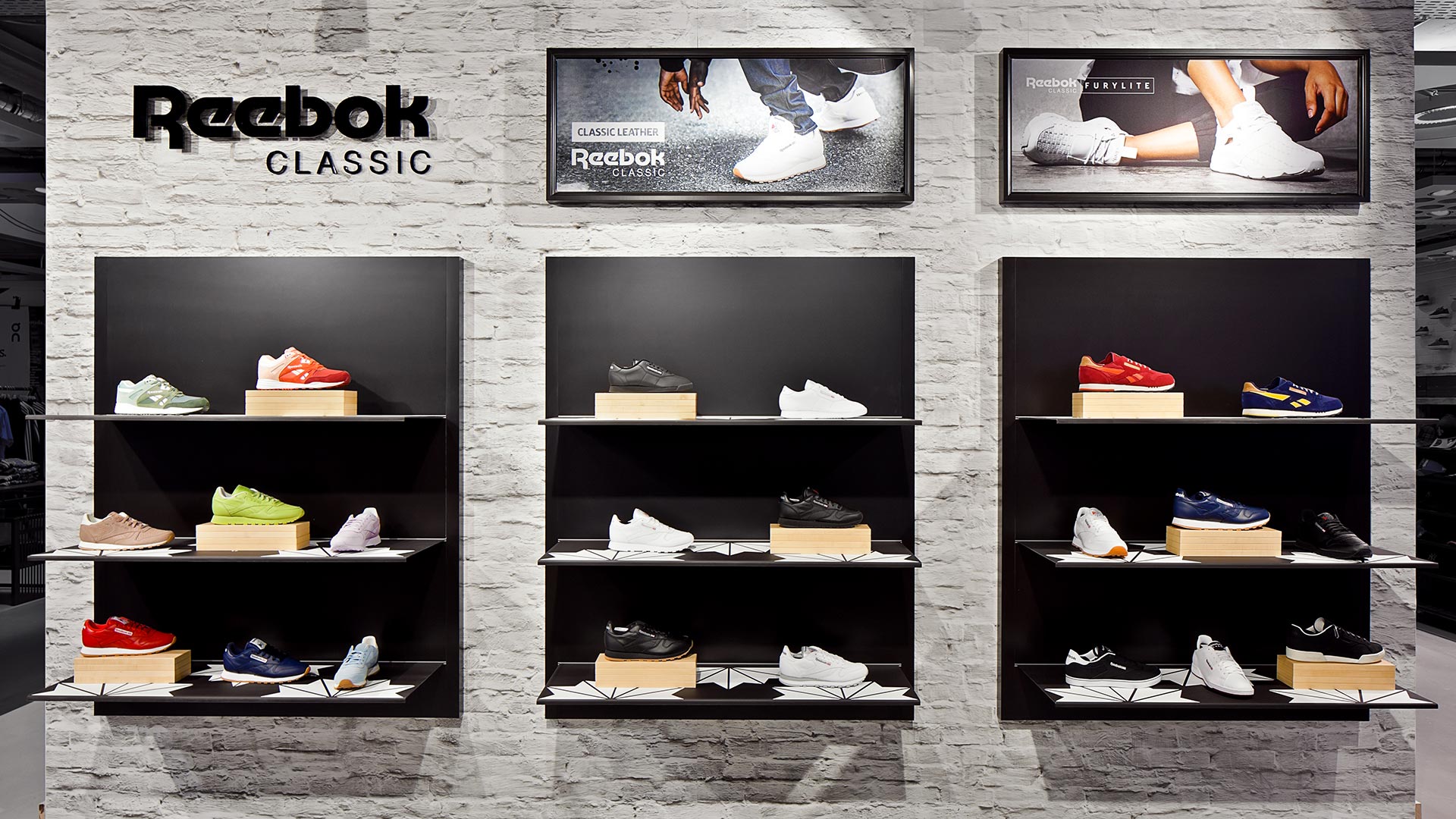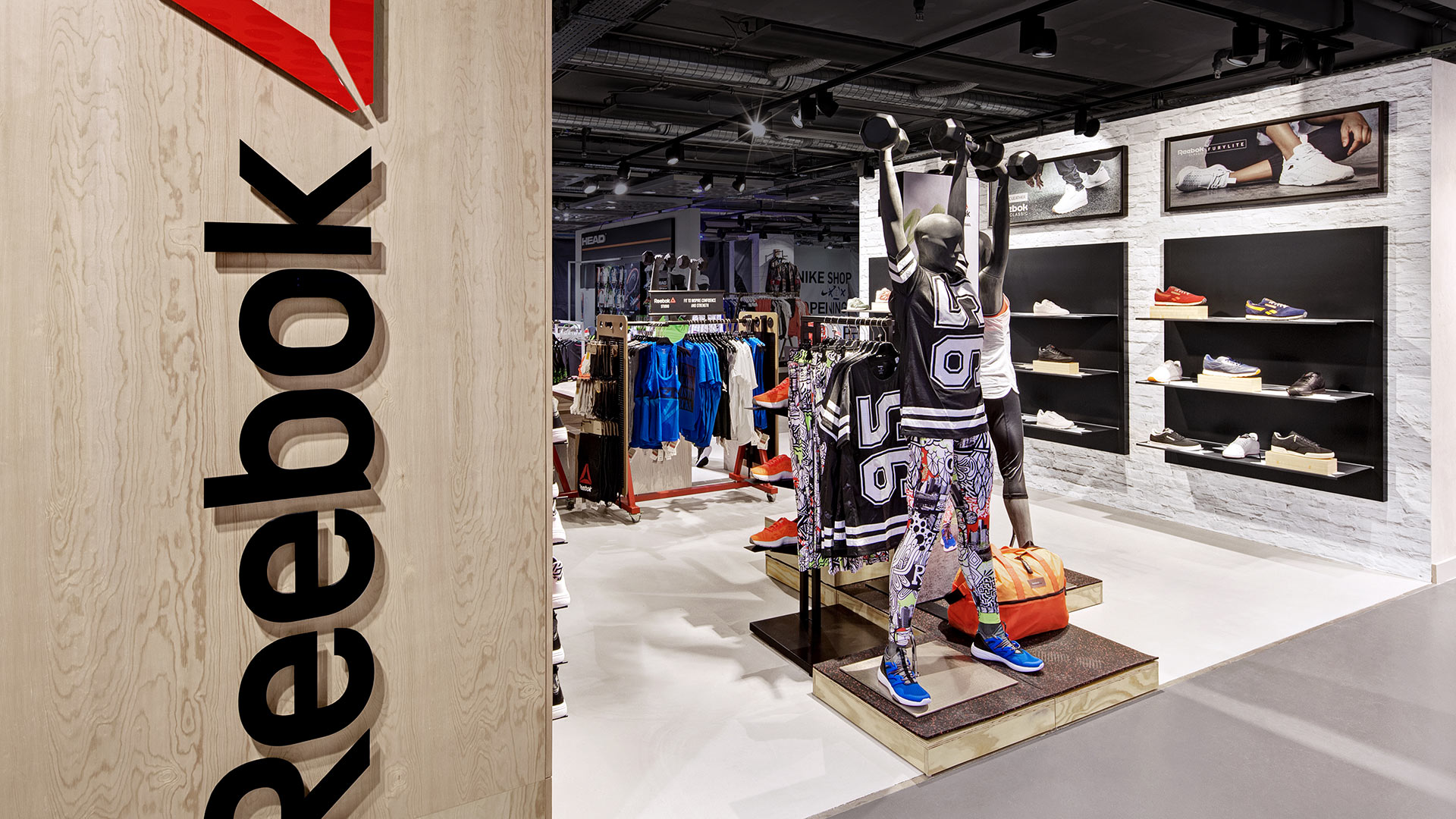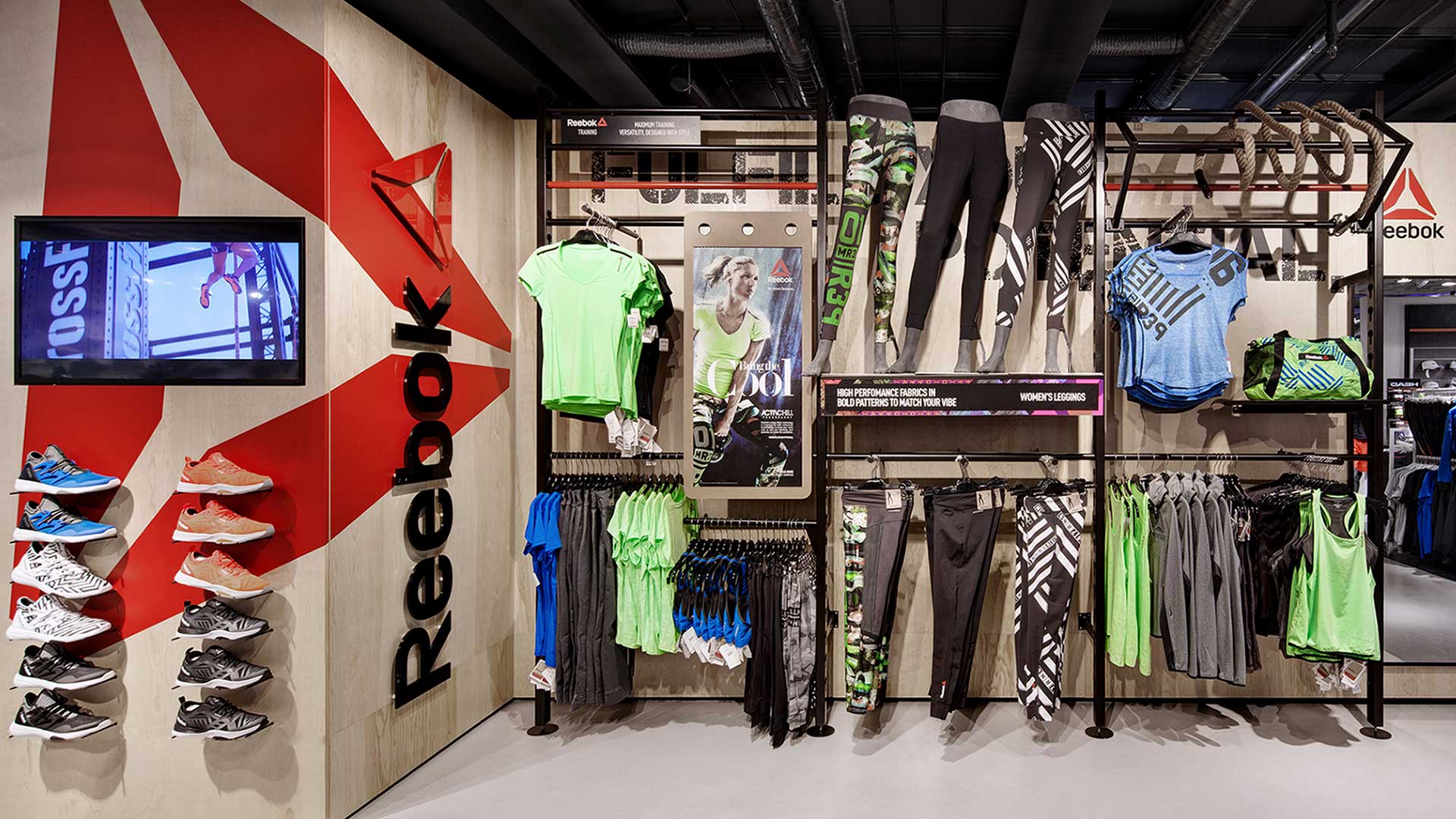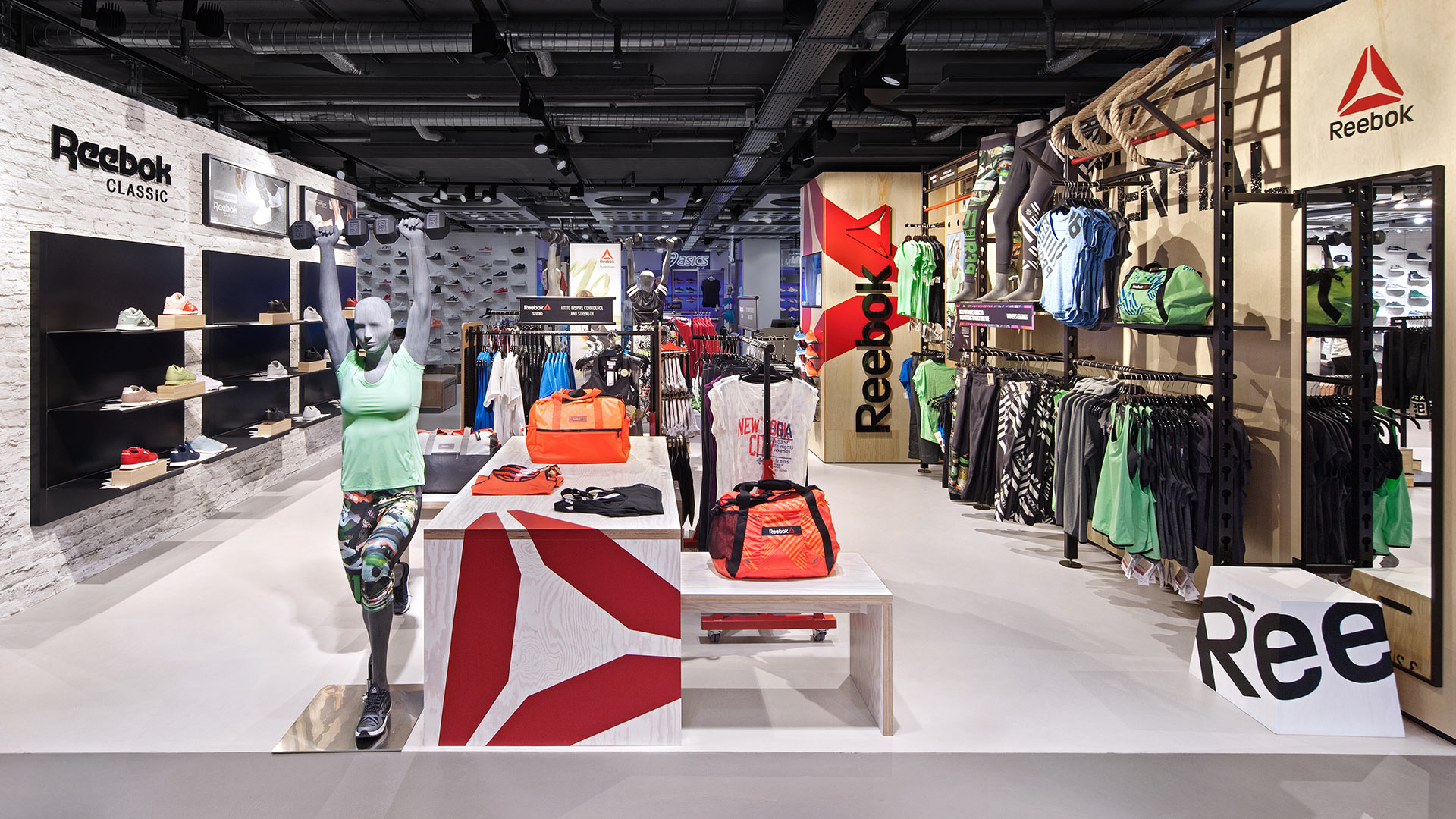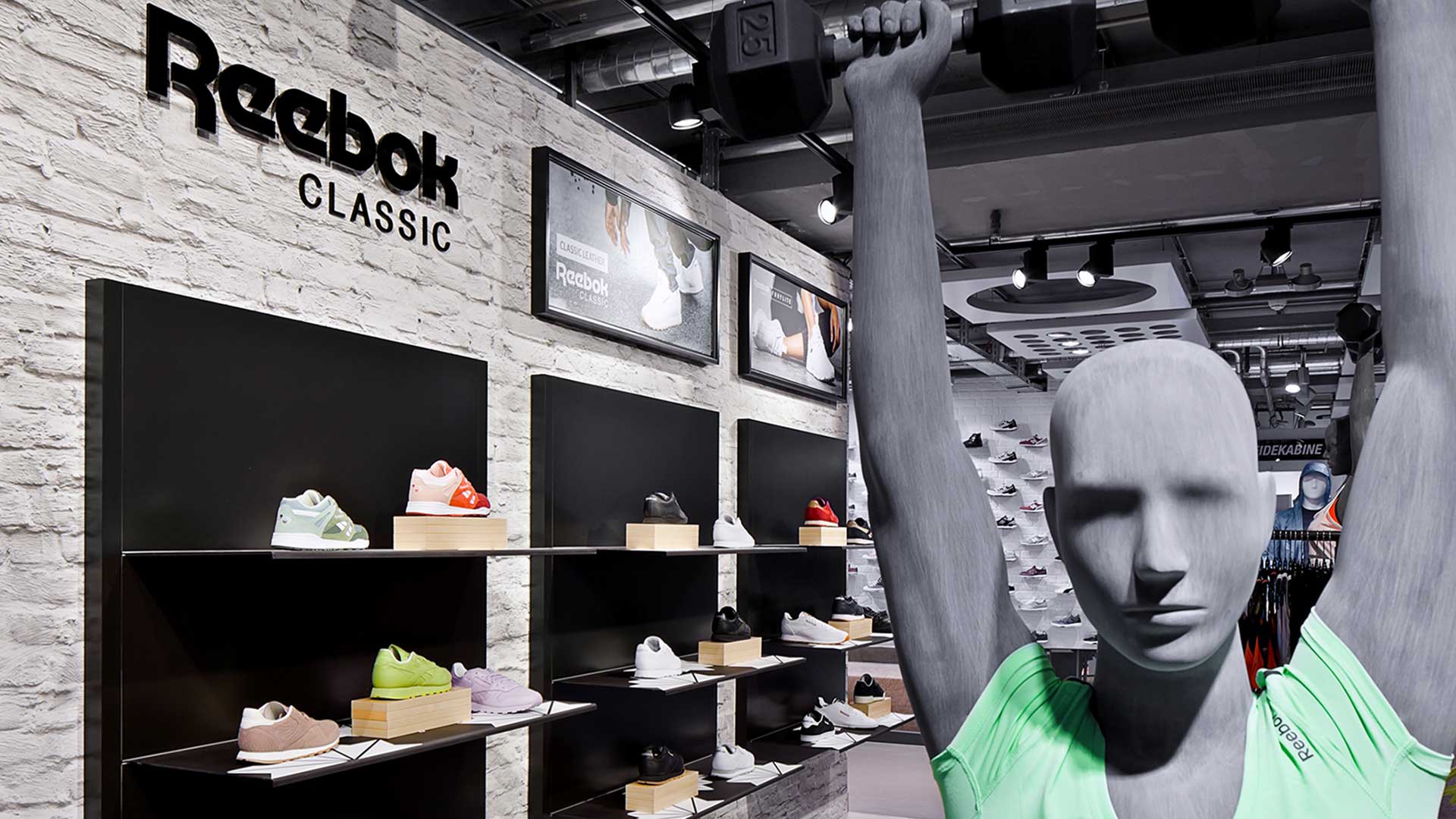 Project

Reebok, Shop-in-shop 2016