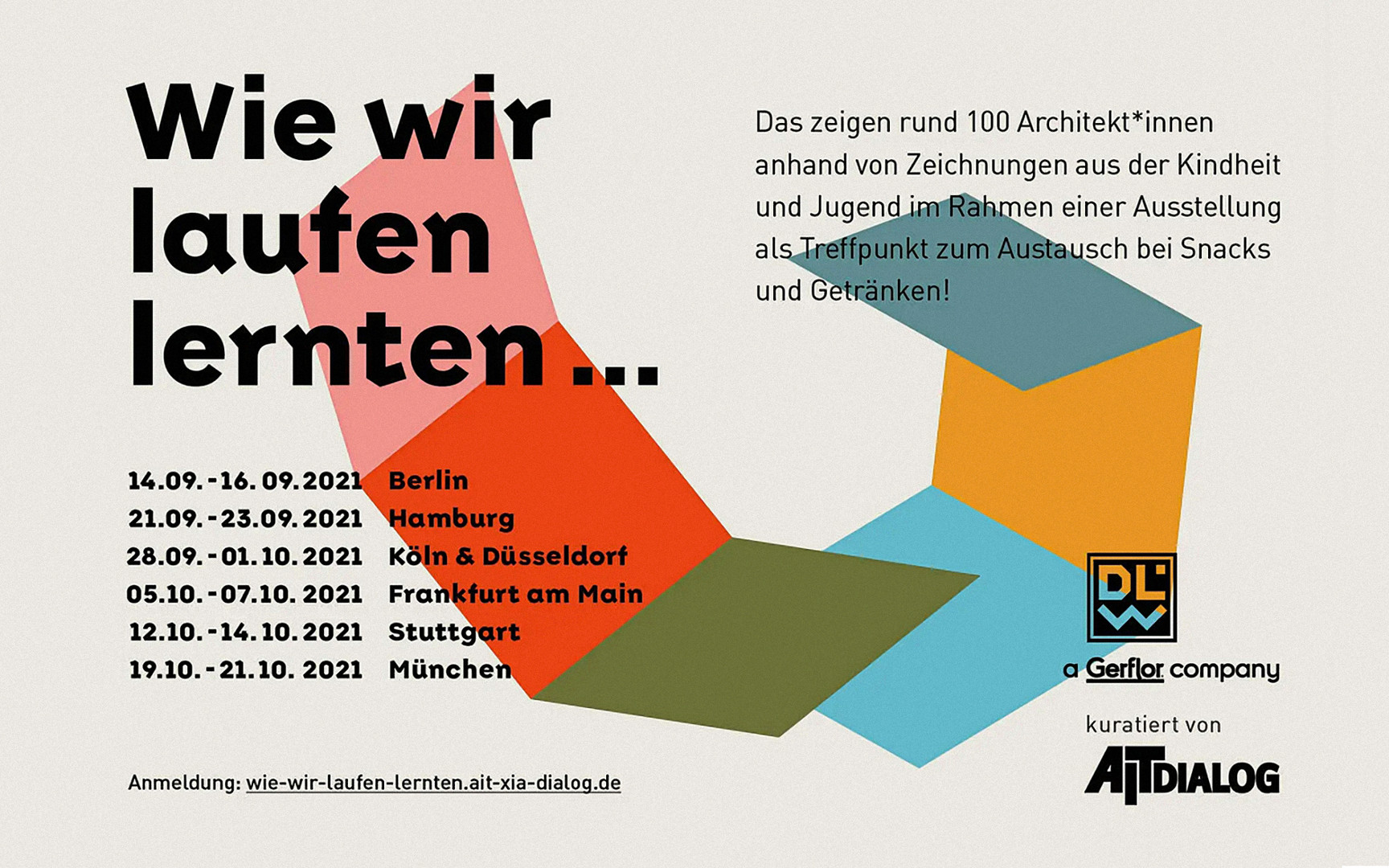 Sometimes, the most mundane situations give rise to the greatest creations: surrounded by handwritten notes in bed, during sports or in emergency situations. Creativity is a process, they say, summoned if anything by chance or idleness, never available at the push of a button. But when it finally comes to light, it is the visible proof of our power of imagination and expression. A language with its own voice that can be heard even early in childhood.
This is exactly what the Germany-wide AIT traveling exhibition from Sept. 14 to Oct. 22, 2021 is dedicated to – showcasing childhood drawings from around 100 renowned and emerging architects. Dieter Wolff's childhood artwork is part of this inspiring exhibition. At first glance just a splash of color, but with a little imagination, maybe a lake, a mountain, or a landscape. Wolff describes his fascination for his daily craft: "As designers – colors, shapes and structures inspire us to interpret objects and then turn them into something new."
And, after a year and a half of cancelled events, we're especially looking forward to this traveling exhibition in Berlin, Hamburg, Cologne & Dusseldorf, Frankfurt am Main, Stuttgart and Munich.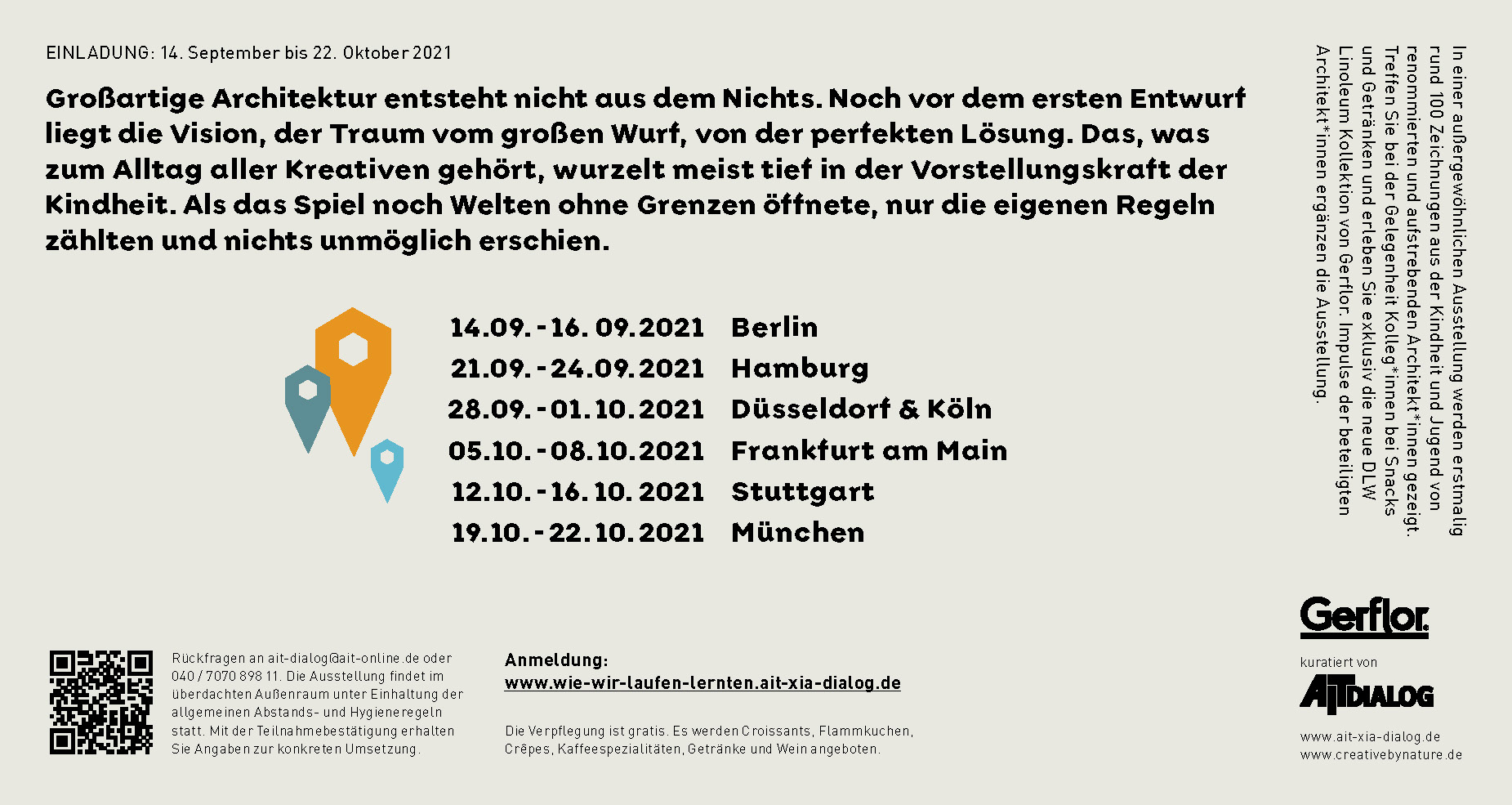 Location

Berlin, Hamburg, Cologne & Dusseldorf, Frankfurt am Main, Stuttgart, Munich