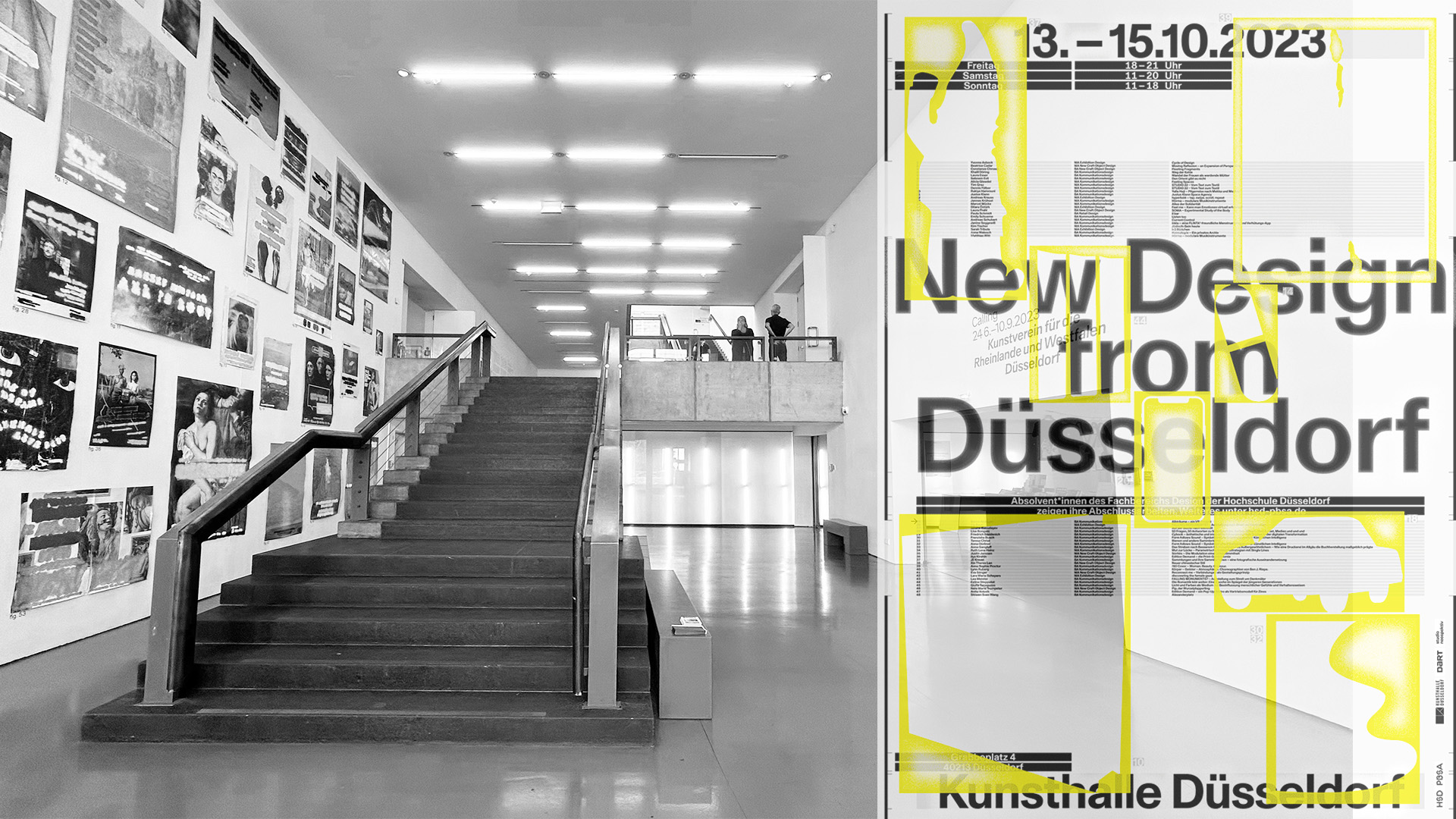 KUNSTHALLE DÜSSELDORF
Grabbeplatz 4, 40213 Düsseldorf
Opening Hours

13th Oktober 2023 from 18 to 21 Uhr

14th Oktober 2023 from 11 to 20 Uhr

15th Oktober 2023 from 11 to 18 Uhr

- FREE ENTRY -
New Design from Düsseldorf
The exhibition shows artistic and design works from the New Craft Object Design, Communication Design, Retail Design and Exhibition Design courses in the Design Department of the Peter Behrens School of Arts at Düsseldorf University of Applied Sciences.
The projects were selected from over 200 theses and represent independent attitudes and positions of young designers with individuality and community spirit, who are both retro and avant-garde, creating fluid transitions between analog and digital media and at the same time illustrating the variety and diversity that what makes the design department so unique. They are 'New Design from Düsseldorf'.
To kick things off, the ceremonial opening of the exhibition will take place on Friday evening, 13 October, 2023, from 6 p.m. On Saturday, an external jury will award the HSD PBSA Design Award to the exhibiting graduates for the first time. Workshops for children and families as well as short lectures round off the show.
The exhibition and the HSD PBSA Design Award are implemented with the kind support of the D'ART DESIGN GRUPPE, studio neospektiv and the support association of the design department.