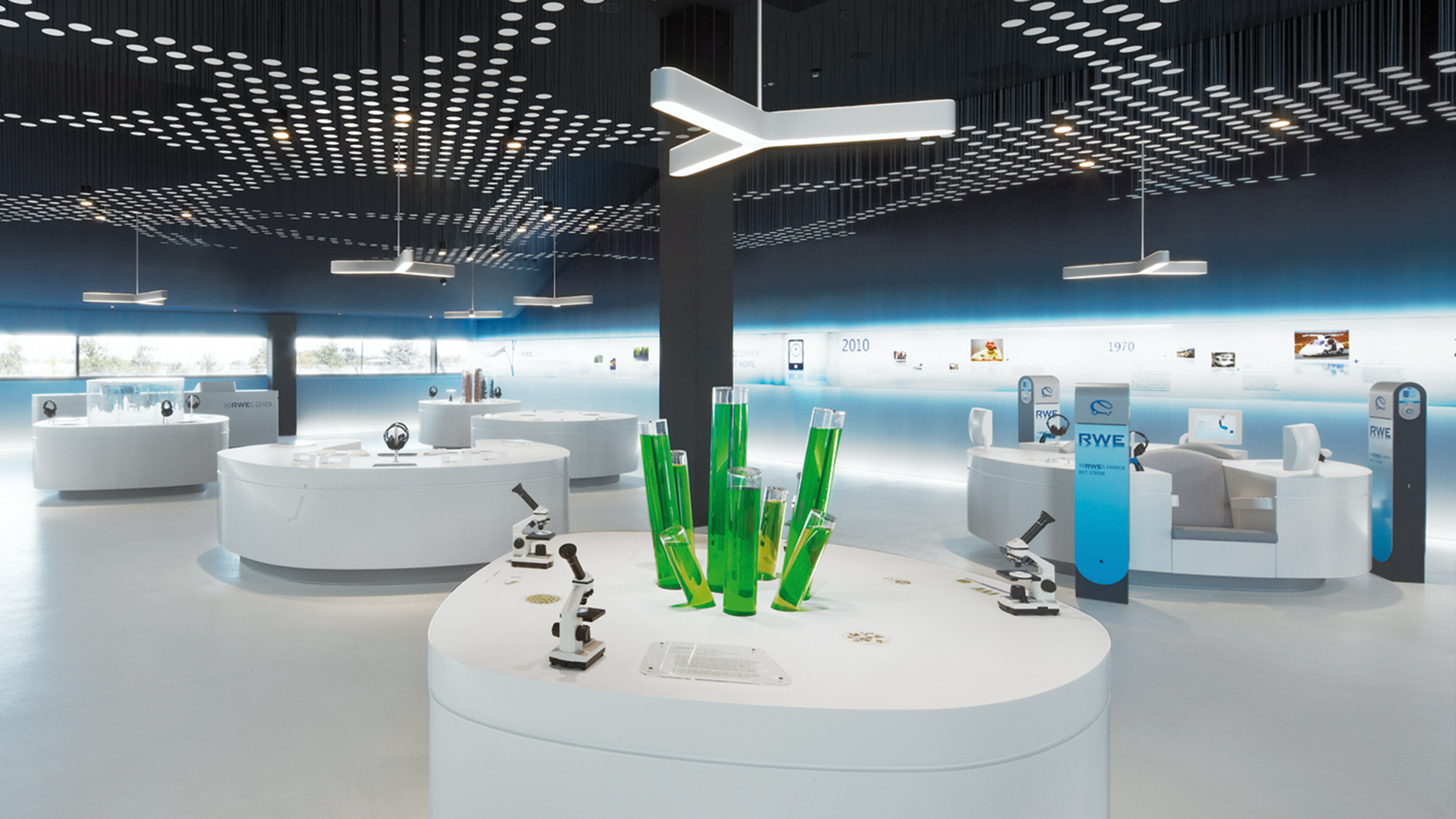 D'art Design Gruppe designs an exhibtion architecture for RWE at the ring boulevard at Nuerburgring
D'art Design Gruppe arranges the RWE brand exhibition on the Nuerburgring on the topic energy efficiency.
With the design of the RWE ring°boulevard, D'art Design faced the task of creating an interactive and informative exhibtion on the topic of energy efficiency. The RWE brand space directly neighbours the promenade at the Nuerburgring and can already be admired through the big windows from outside. Here, the energy group presents itself to the large audience of the Nuerburgring with all its innovations from the area of energy efficiency: A beaming net of lights on the ceiling of the futuristic appearing brand spaces connects the exhibition contents which abstractly represents the networked energy supply with countless light spots. The varying six stations on the RWE energy topics deal with topics like algae technology, bio mass or RWE Autostrom (car electricity). These topics' contents are interactively conveyed so that there are many opportunities for the visitor to be active himself.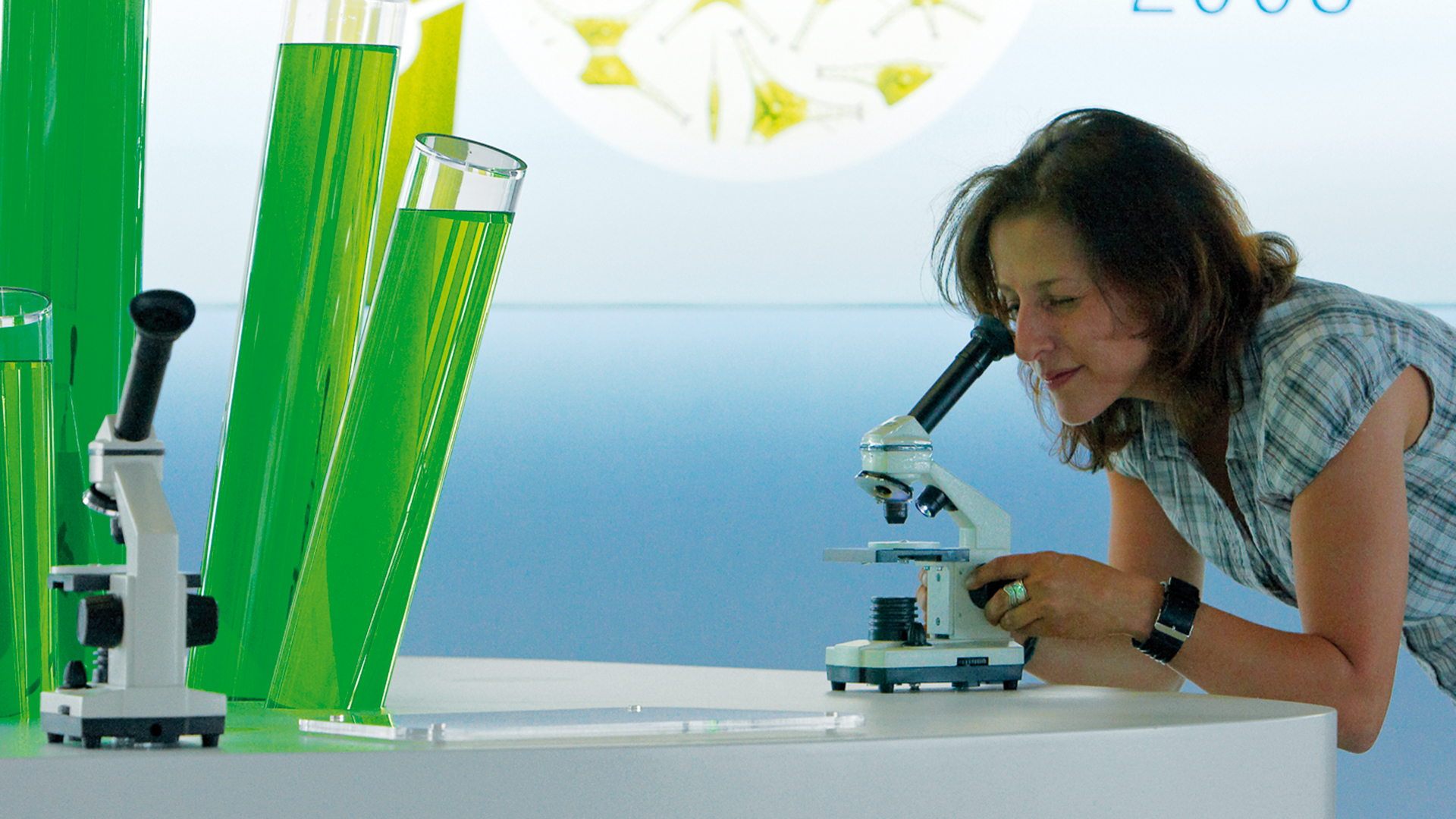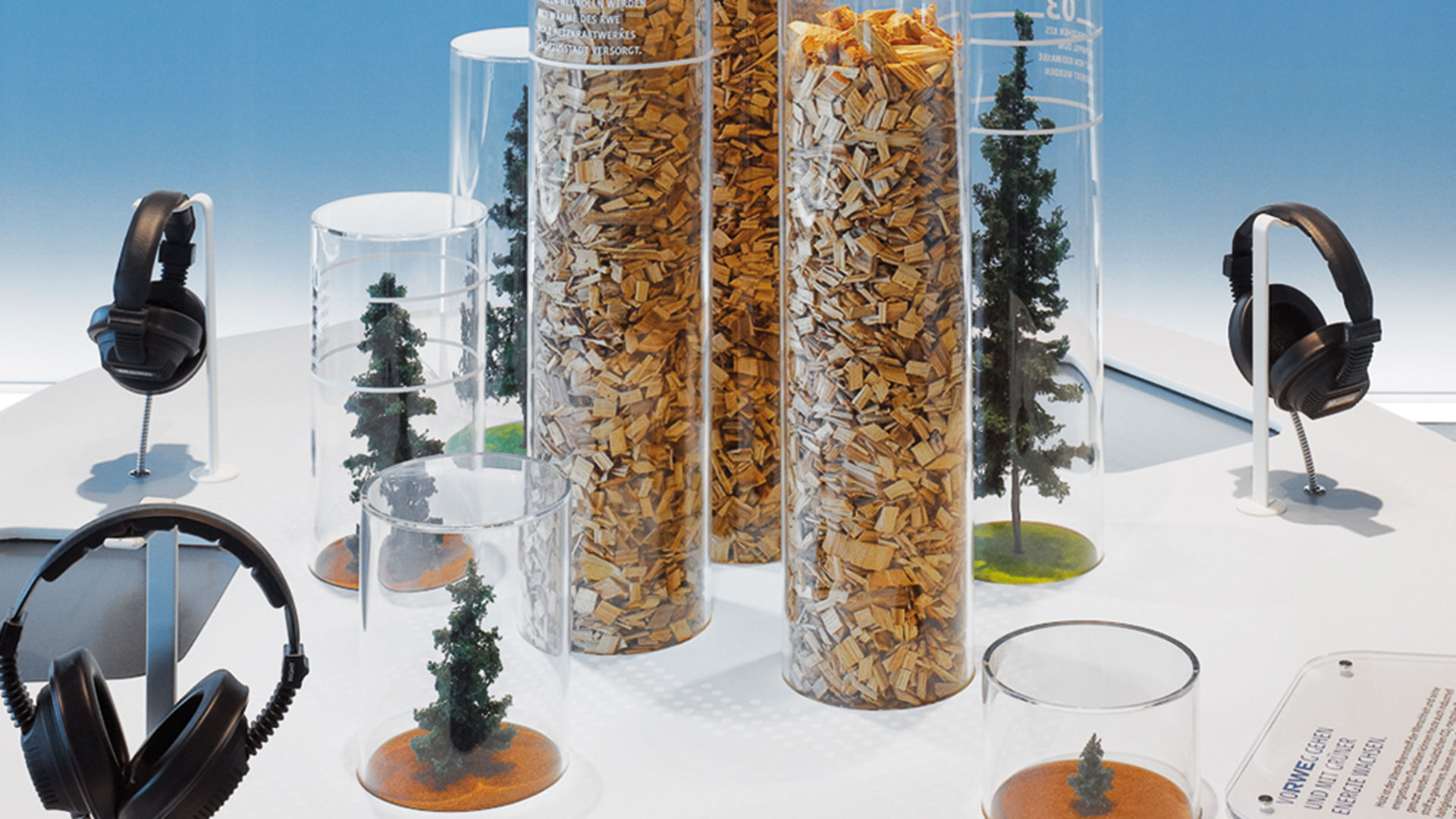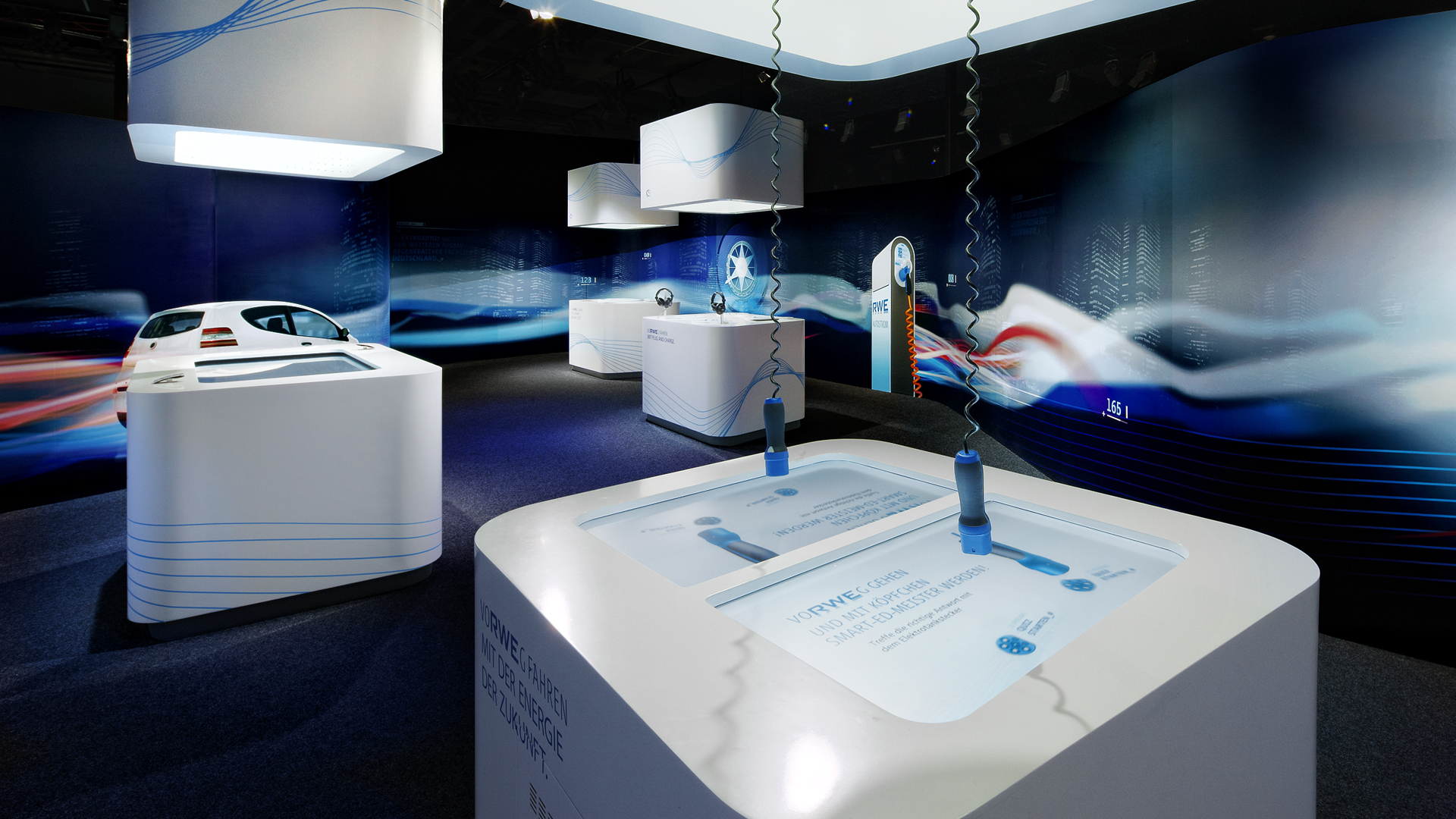 Project

Rwe, Ringboulevard 2009