D'art Design Seoul develops brand gallery
for all the senses
D'art Design Seoul, the Korean subsidiary of D'art Design Gruppe, has presented its so far largest project: the brand gallery "Magical Walk" for the domestic appliance manufacturer SK Magic. It is located in the 5-star boutique hotel Vista Walkerhill Seoul and its showroom combines both the values of the brand and those of arts.
Visitors experience the company's philosophy and selected products – air and water purifiers – in a unique manner following the motto "Bring Magic to Life".  On almost 400 m² the designers amalgamate a variety of multimedia formats like images, videos and objects with light and sound installations creating a multi-sensorial experience.  Minimalist equipment and the combination of both poetic as well as interactive elements allow the visitors to experience the brand SK Magic by moving on a media trail with the four topics forest, water, air and living.
Lively images in combination with sounds and even aromas provide a feeling of nature and encourage to explore the gallery and by doing so the products in it. Overall, the brand experience melds technology and naturality in a premium look-and-feel.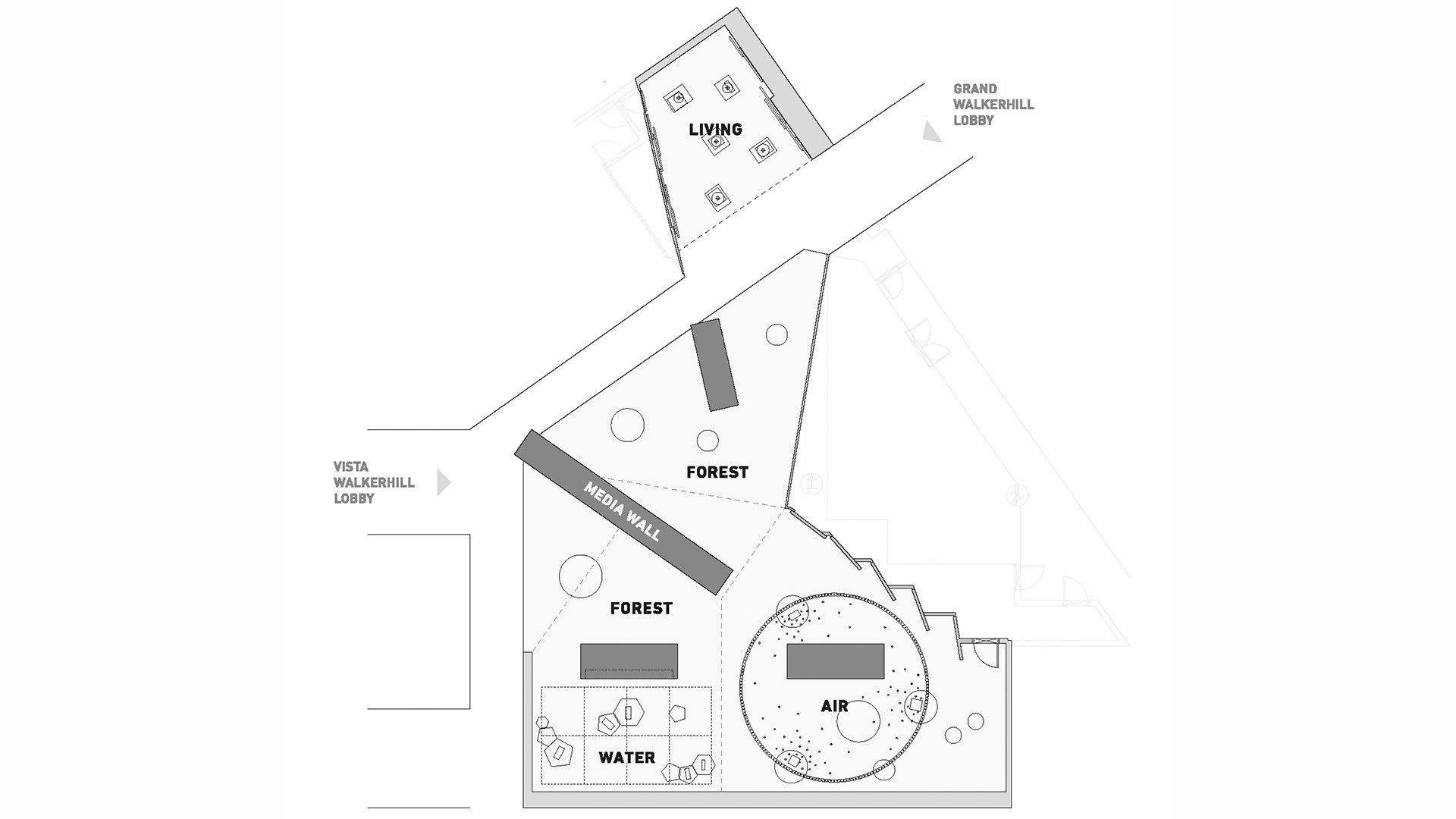 ProjeCt

SK Magic, Magical Walk 2017

Location

Seoul, South Korea

Photography

D'art Design seoul