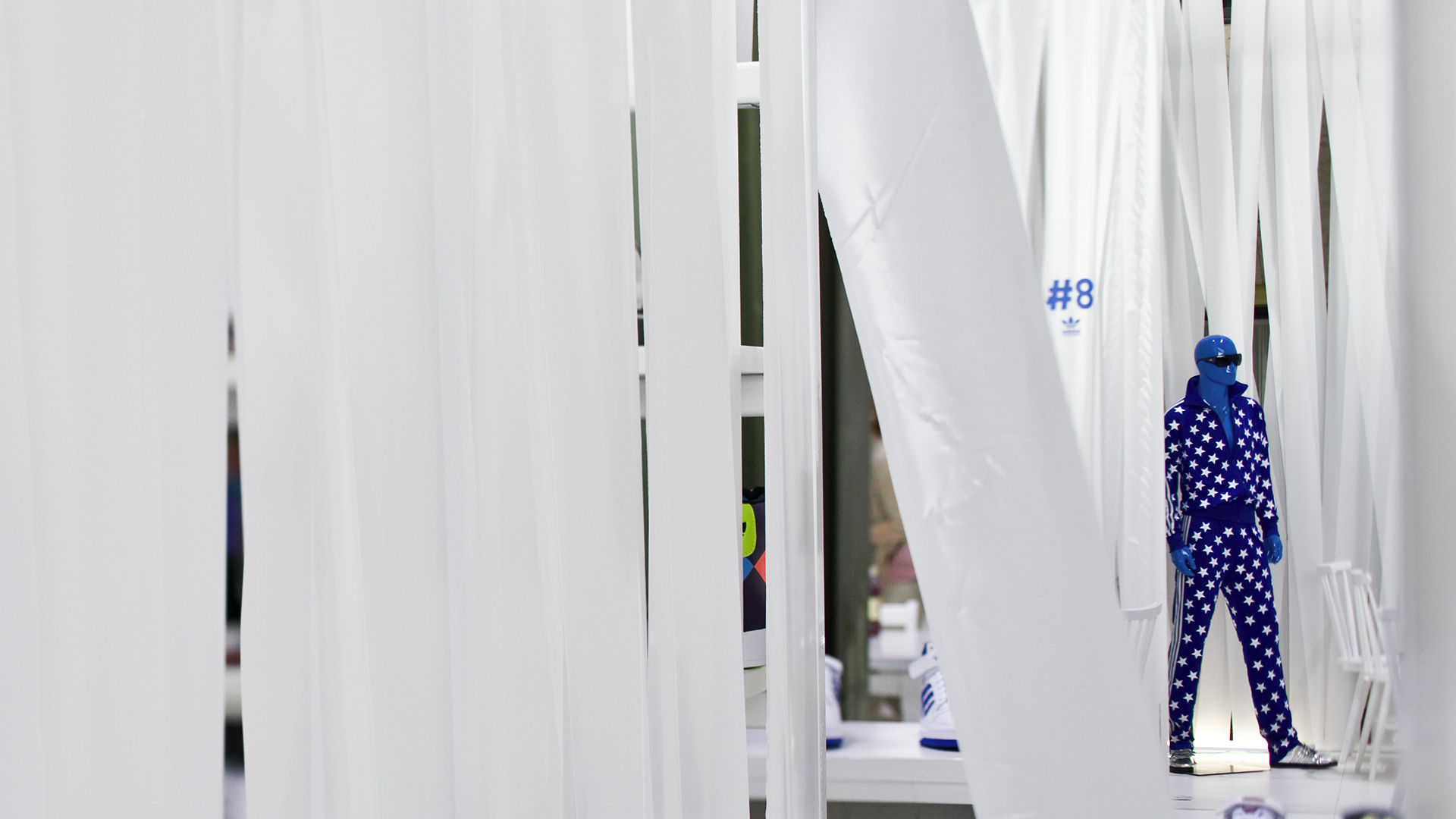 Brand space for adidas Originals at the summer Bread & Butter 2009 in Berlin
In the summer 2009 the urban fashion fair Bread & Butter returned to its home Berlin. On this occasion D'art Design created the brand space for adidas Originals in a latent diverse design.
The fashion fair Bread & Butter, which was initiated in 2001 in Cologne first moved to Berlin-Spandau and after a trip to Barcelona it found a new home at the shut down airport Berlin Tempelhof. On the occasion of this return home, the D'art Design Gruppe created a split temporary brand space for the trendsetter with the trifoil. The task for the popular fashion fair was to, on the one hand, arrange the open fair area on the roofed airfield in an exciting way and, on the other hand, create a closed lounge area in the gate, which presents a collection never shown before. Here the adidas Originals claim "Celebrate originality" was also valid. Appropriate for the historically charged and thus especially interesting location, the split room is as authentic as the brand adidas itself.
On the airport's airfield, the D'art Design Gruppe develops a brand space that, using simple materials taken from everyday life, reminds of trendy urban pop-up stores.  Looking at it from the outside only the wildly arranged white plastic foil stripes can be seen at first. Thanks to the bright white foil shells, there are nine cages that frame the working and communication area of the adidas originals stand and additionally delimit the individual brands from each other. The wrapping intentionally leaves gaps, which seem to be unintended but create unusual accents. With bright sparkling colour spots of the collection the view through these peepholes wakens curiosity in the outsider - it excites with views that appear to be forbidden.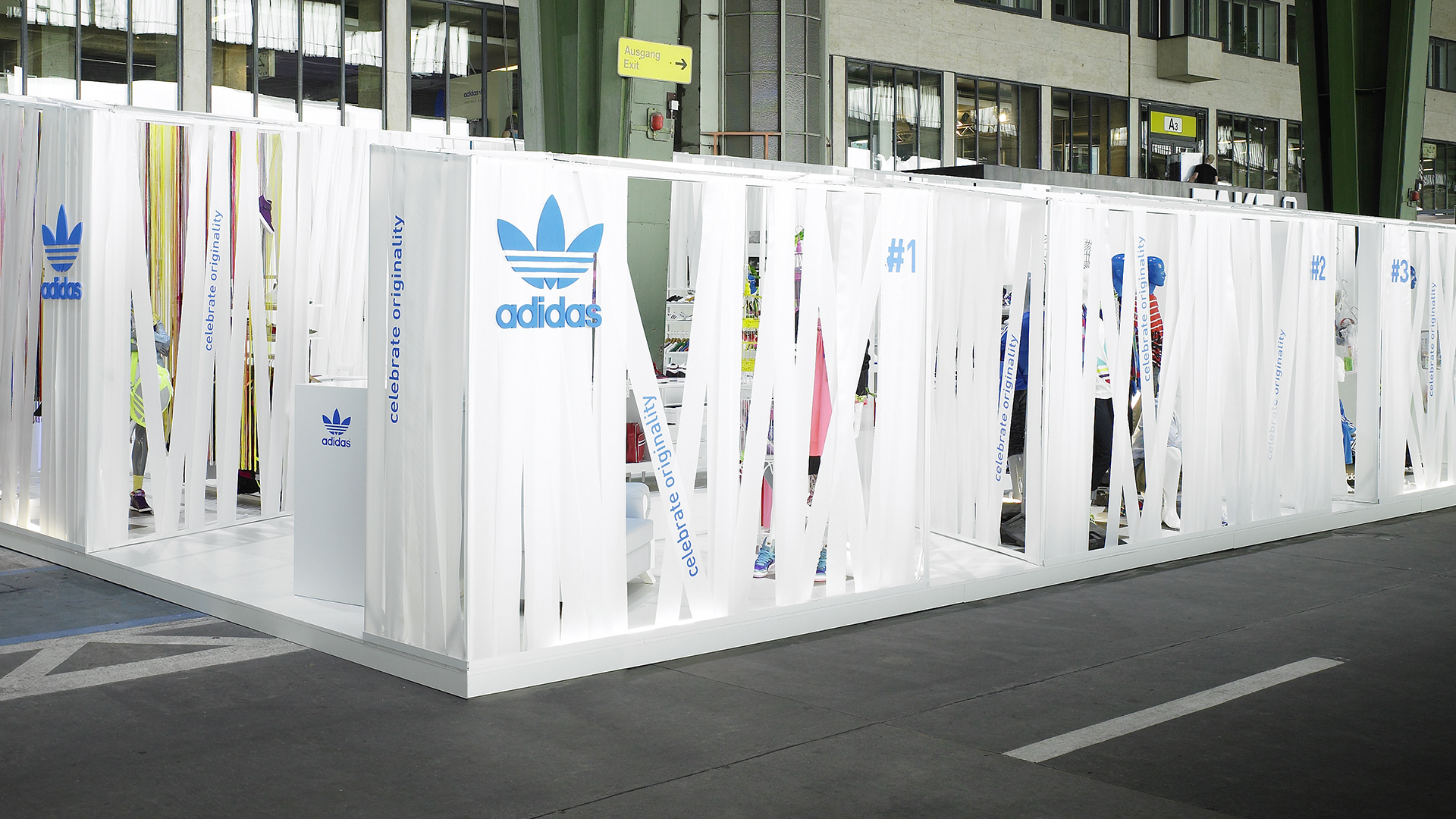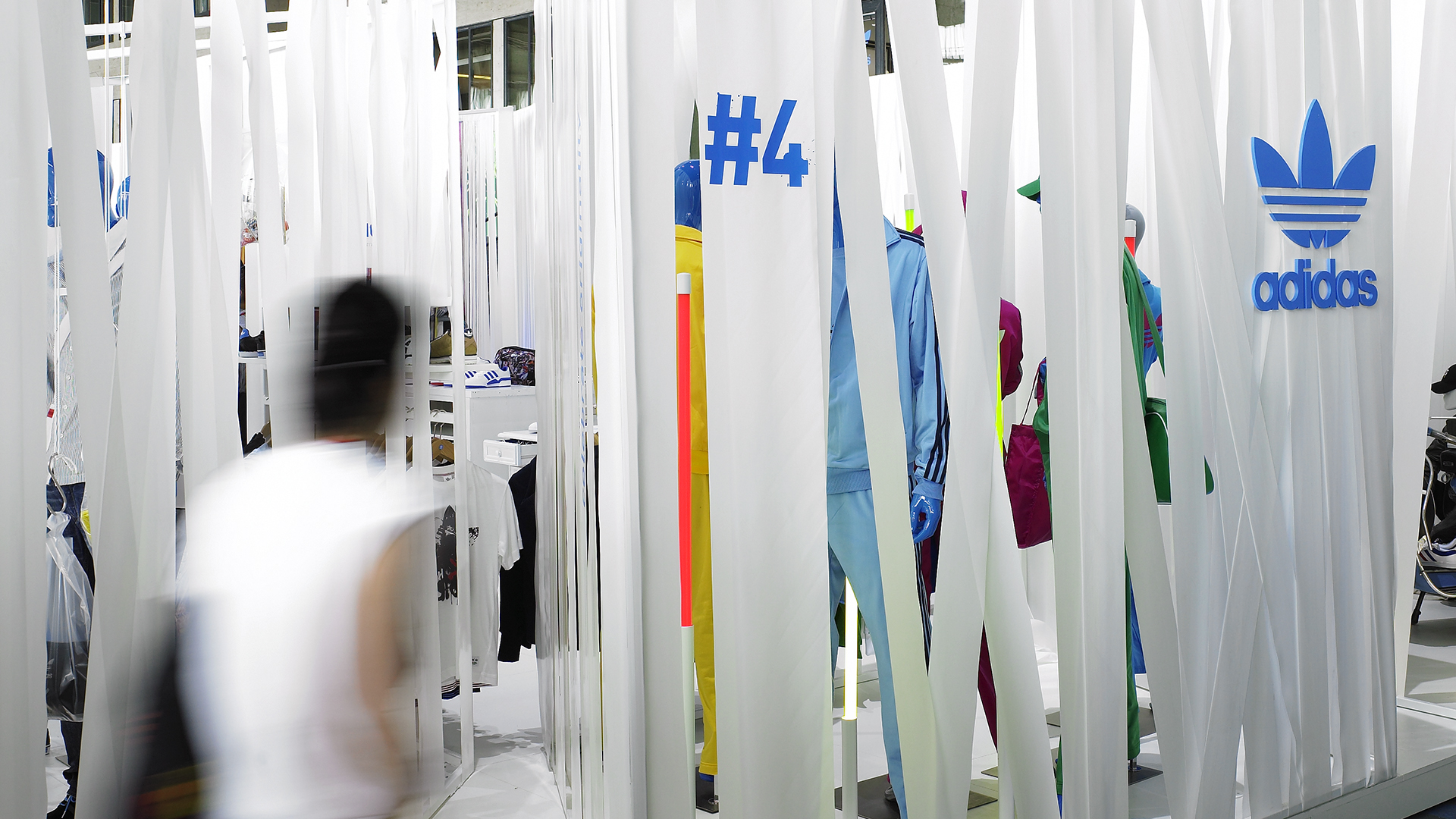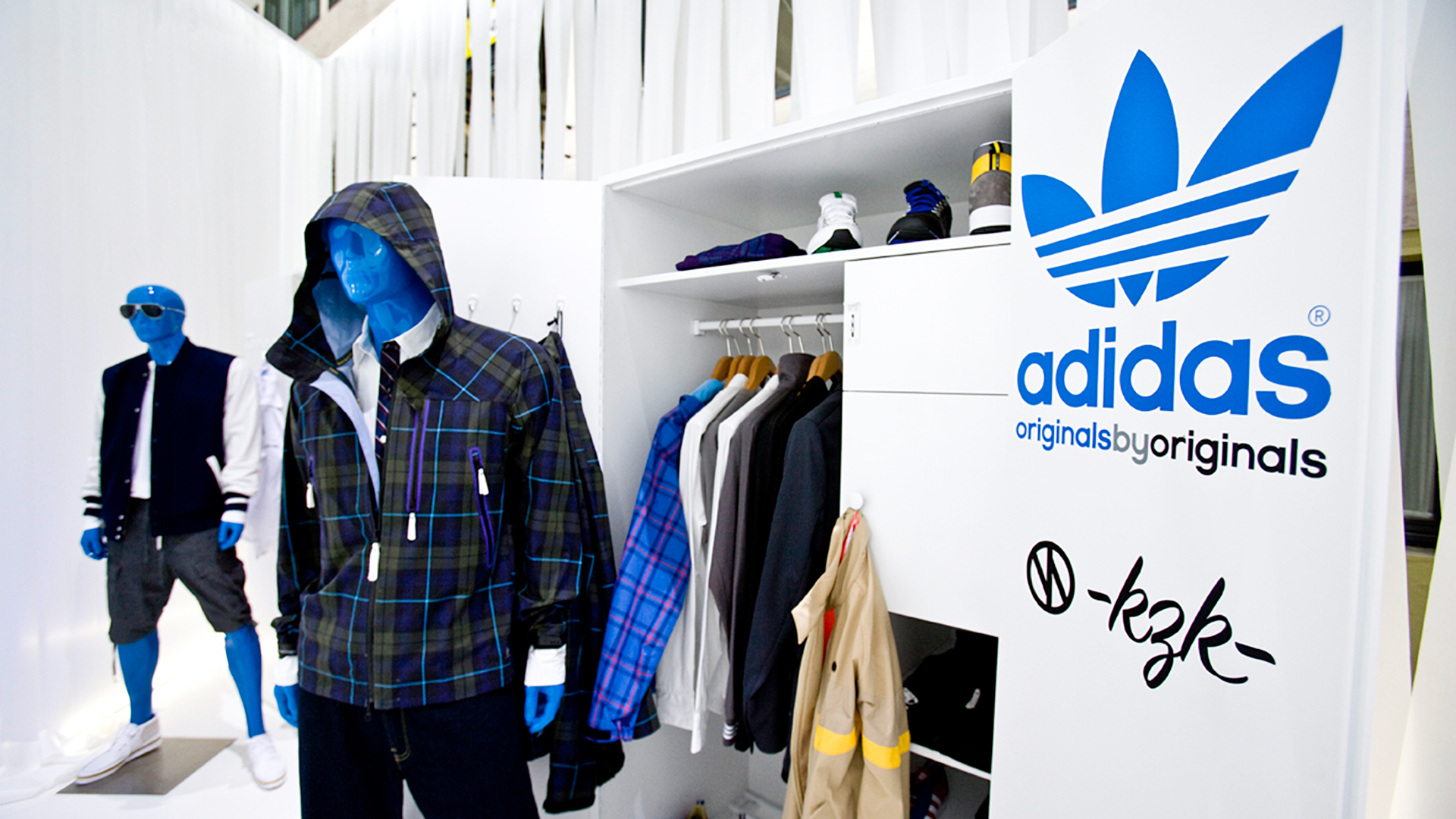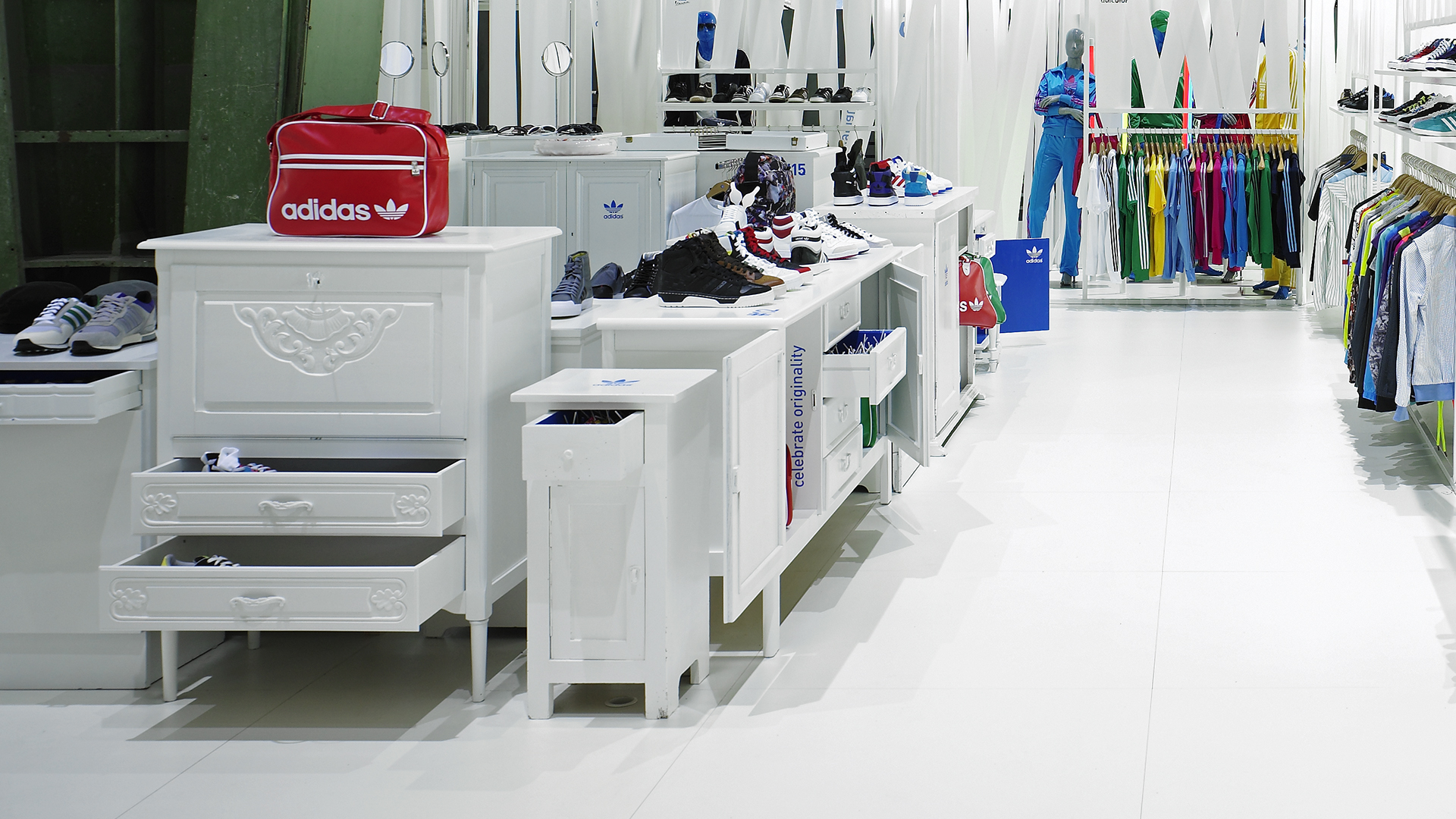 Project

adidas, bread and butter Summer 2009

Photography

victor S. Brigola