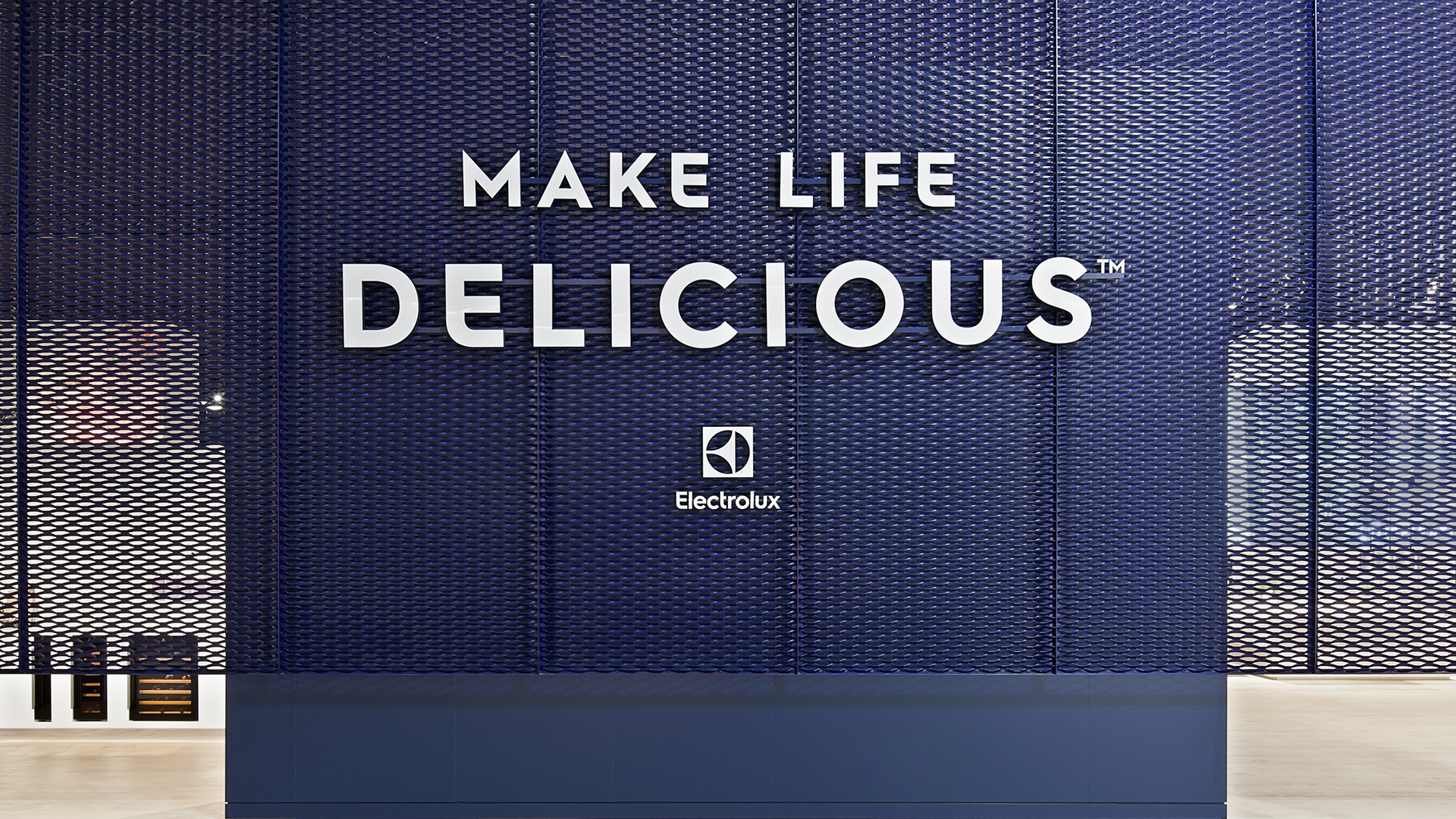 Culinary Highlights with a Premium Look
With a new look, Electrolux presents culinary highlights inspired by the world of taste in professional kitchens at EuroCucina. As the top supplier of European gourmet restaurants, Electrolux manifests its market position with the brand appearance: bringing professional expertise into households.
Equipped with a deep understanding for the brand Electrolux, D'art Design Gruppe developed the EuroCucina fair appearance in the look & feel of the new corporate design in close cooperation with the international marketing team of Electrolux. The brand appearance's benchmark was the previous concept, which was developed by Dart. "The 2014 fair concept was very much appreciated and valued by the Electrolux management with regard to its design, structure and materiality," says Jochen Hoeffler, Managing Director "Brand Architecture" at Dart.
The high-end stand design with its braided structure in the blue hues of Electrolux actively draws the attention to the premium provider and automatically makes it stand out of the crowd. "We specifically took up trends from the Interior Scene for the arrangement of the Electrolux product families. Kitchens are nowadays part of people's living environment and smoothly blend into the environment as an expression of design standards," adds the long-time brand advisor and Associate Partner Jochen Simon.
The brand appearance at EuroCucina fulfils this expectation and presents the best-in-class business more than successfully.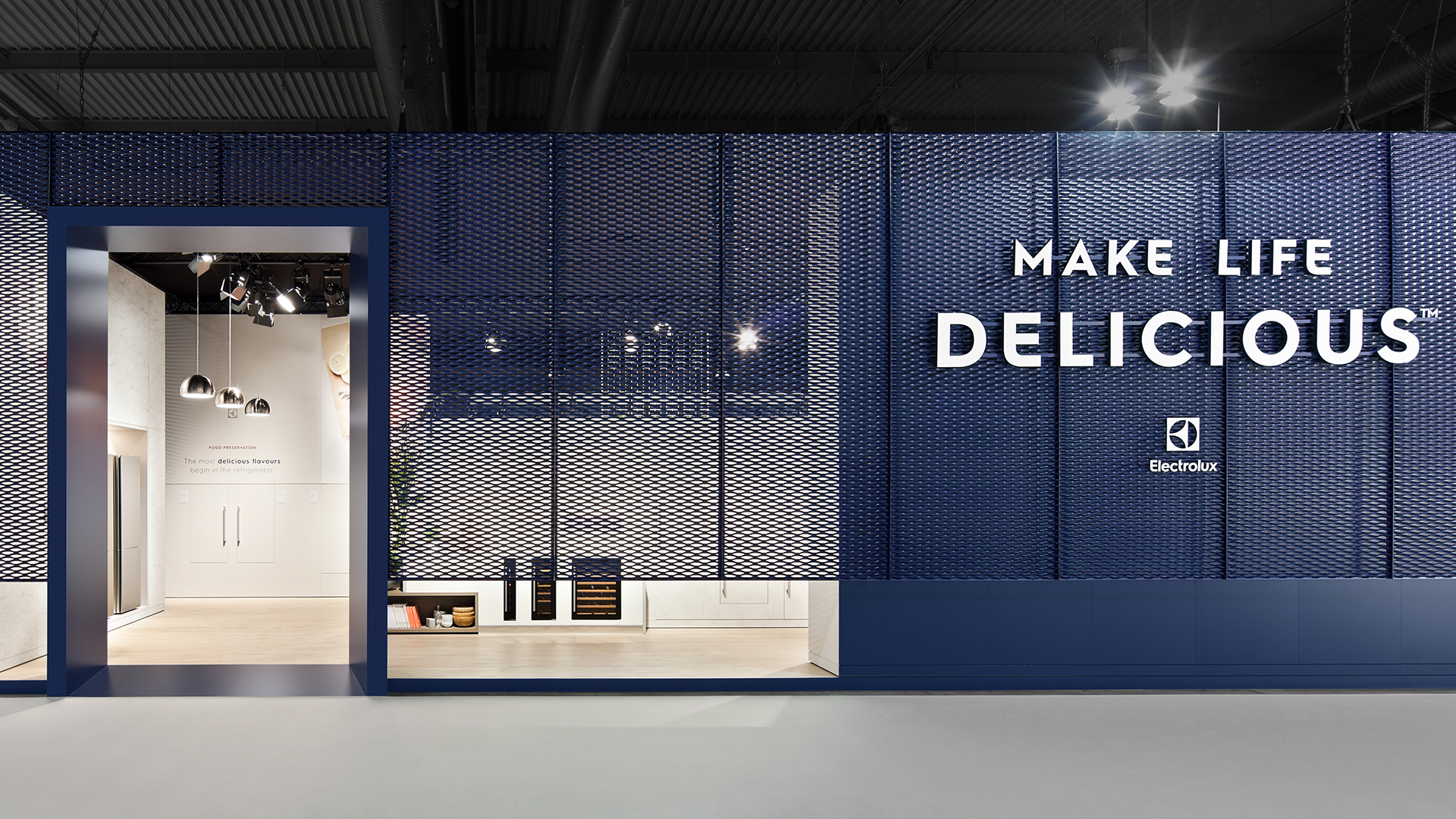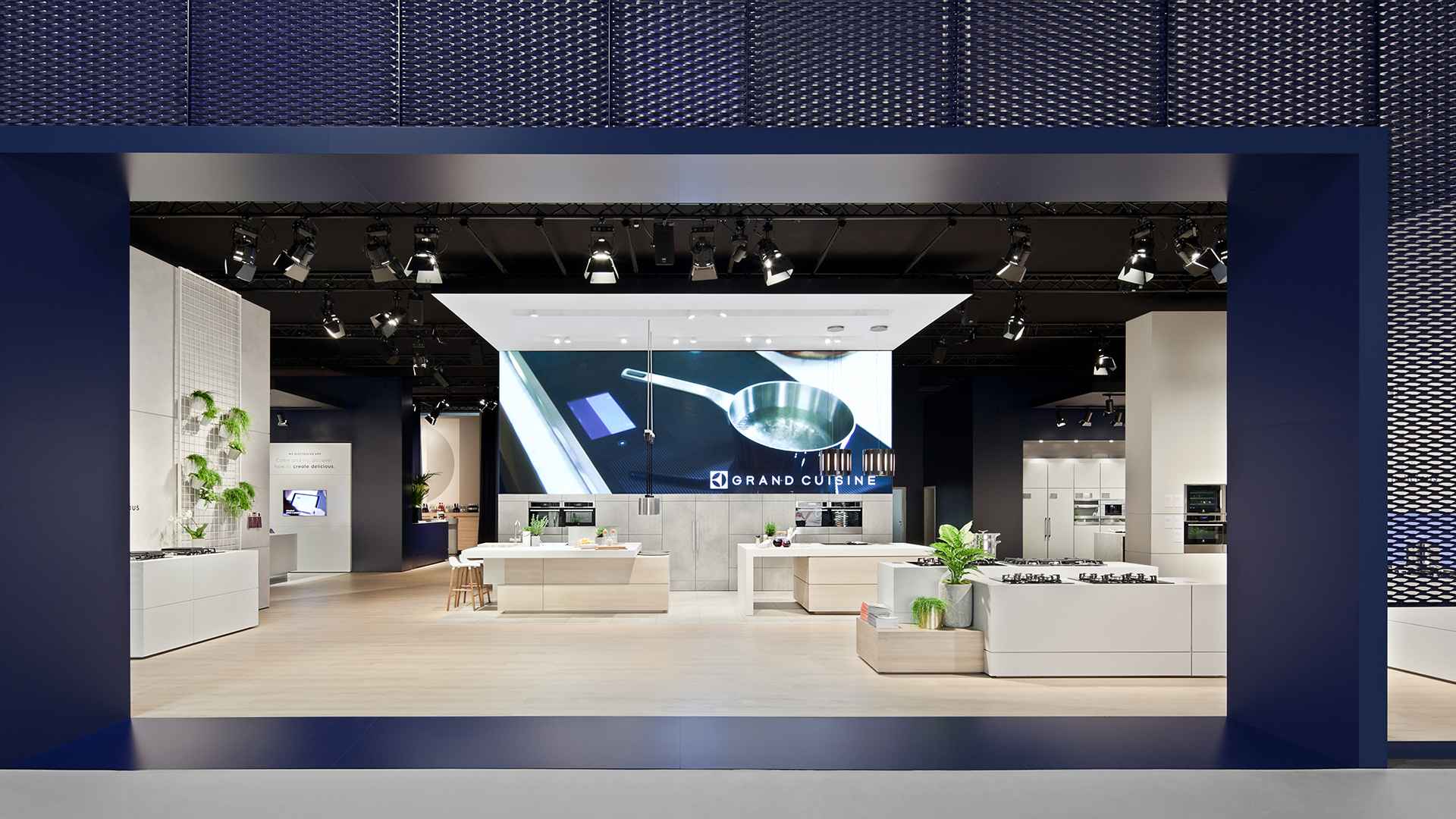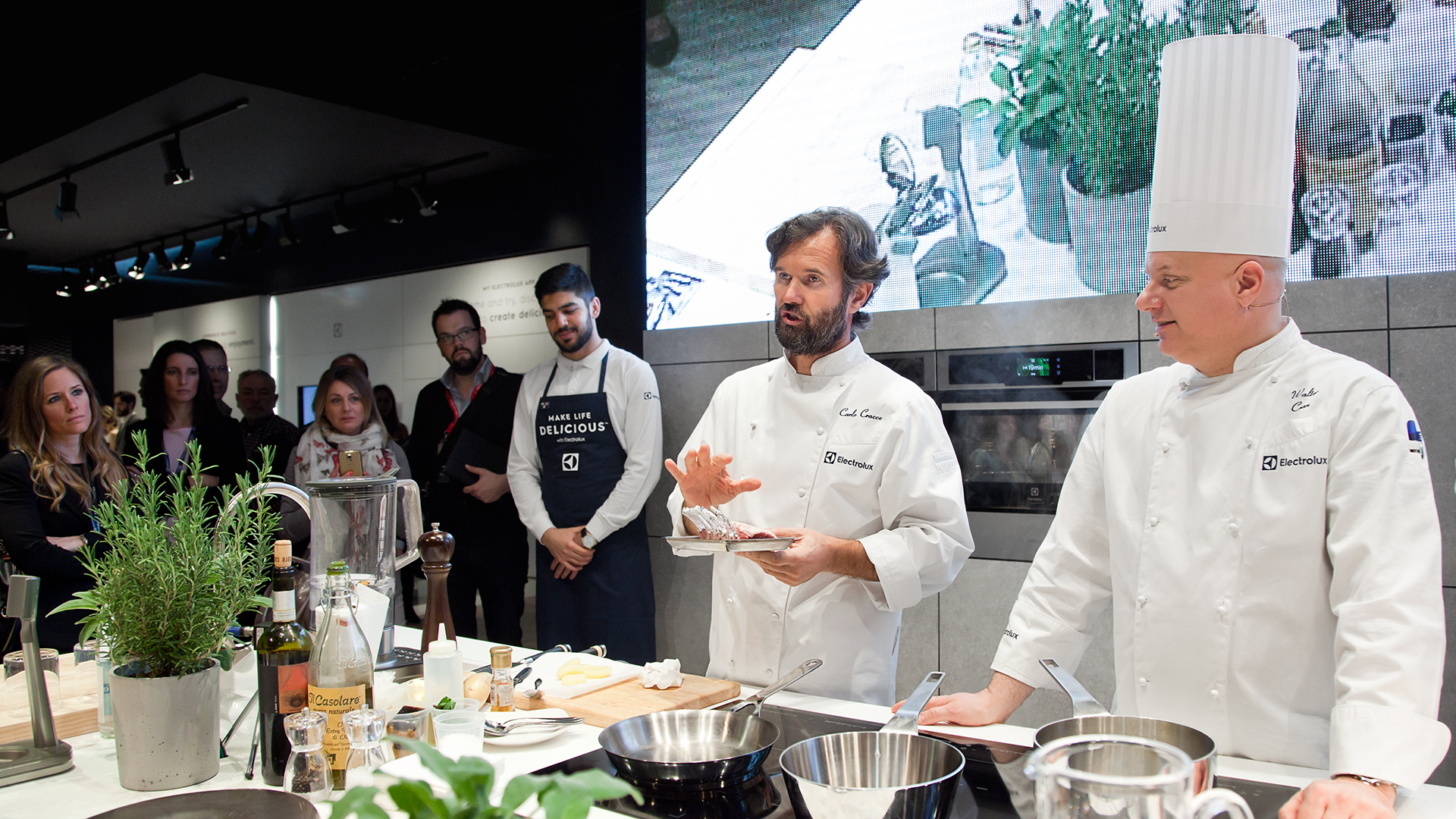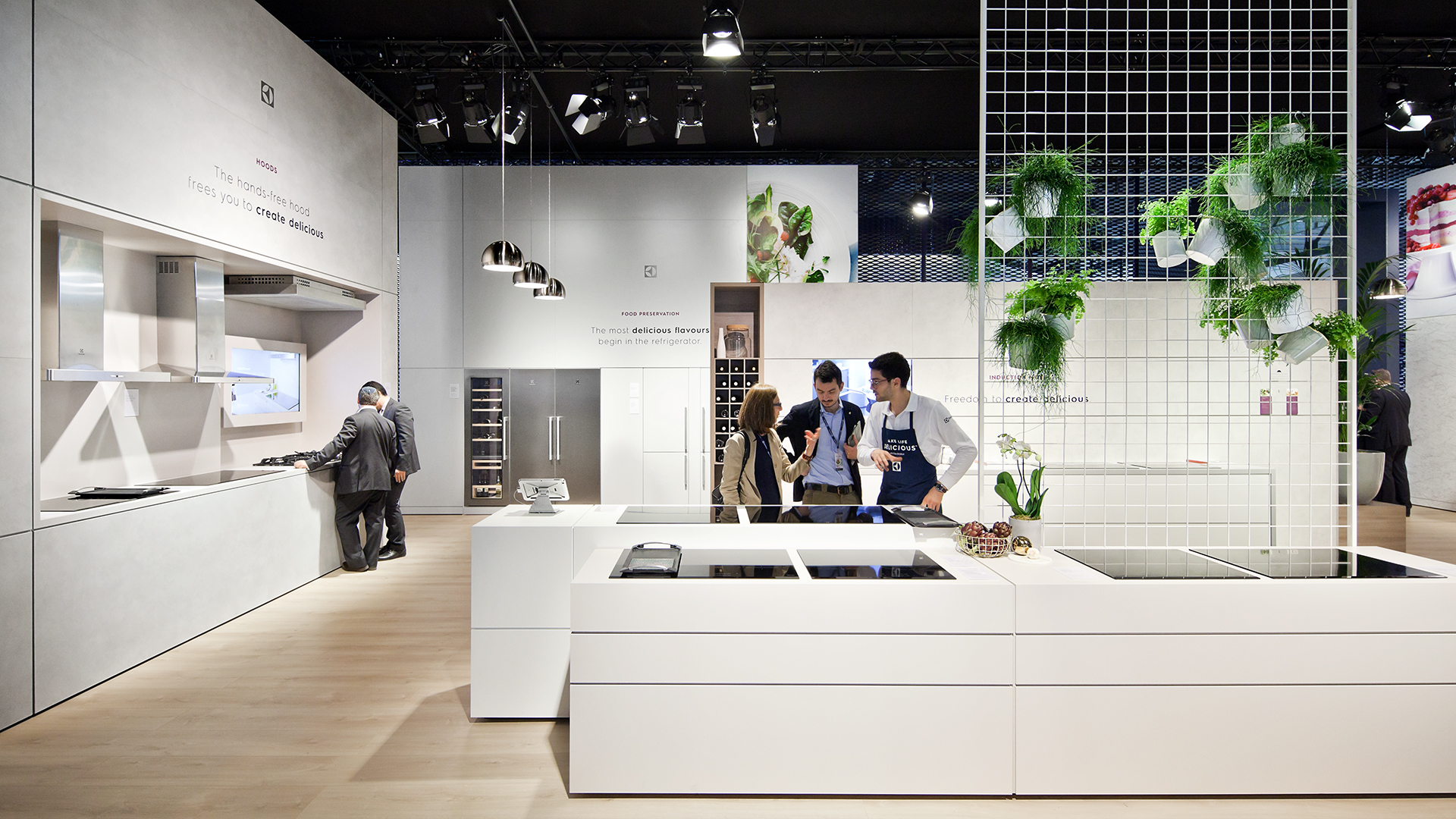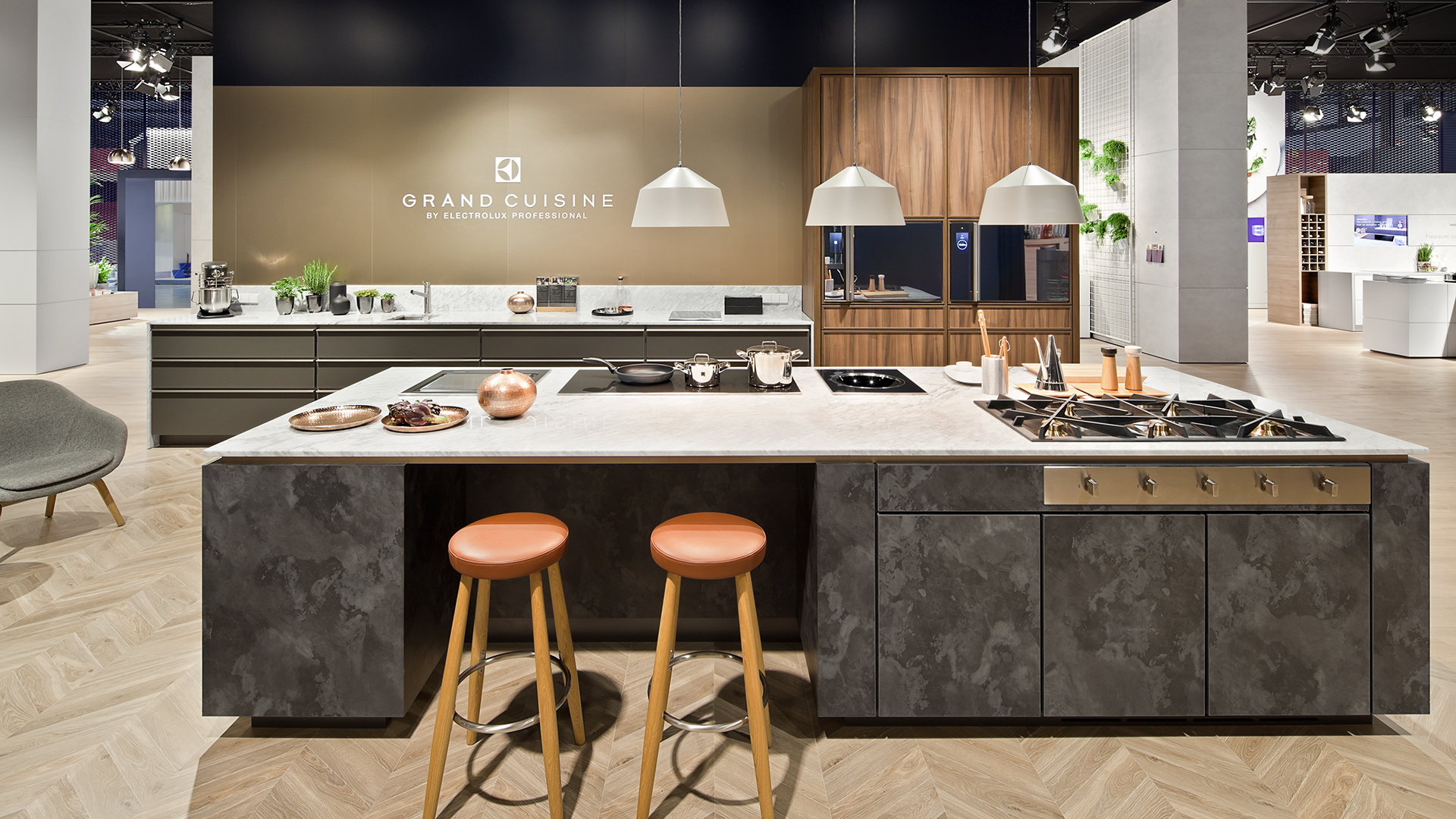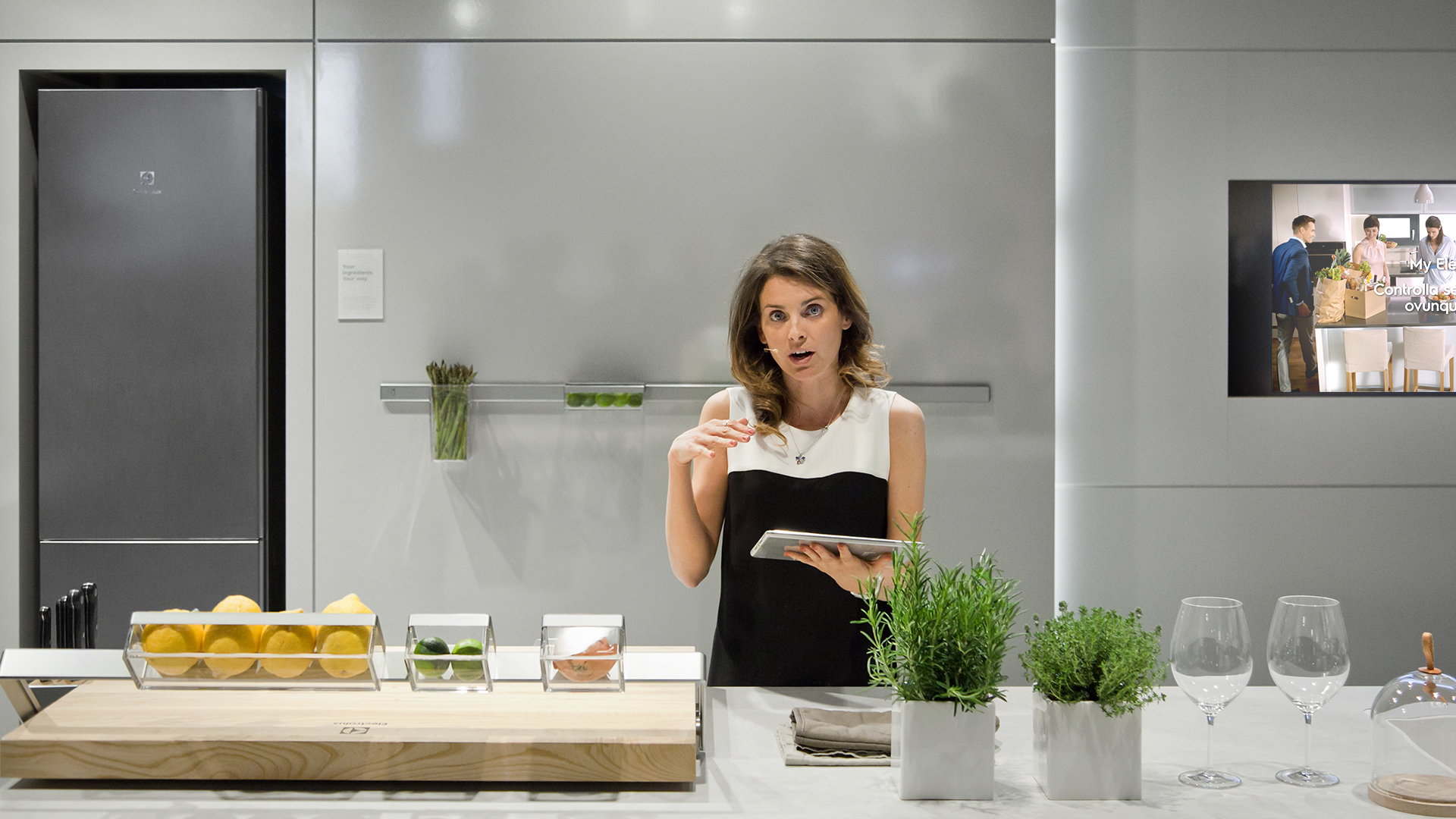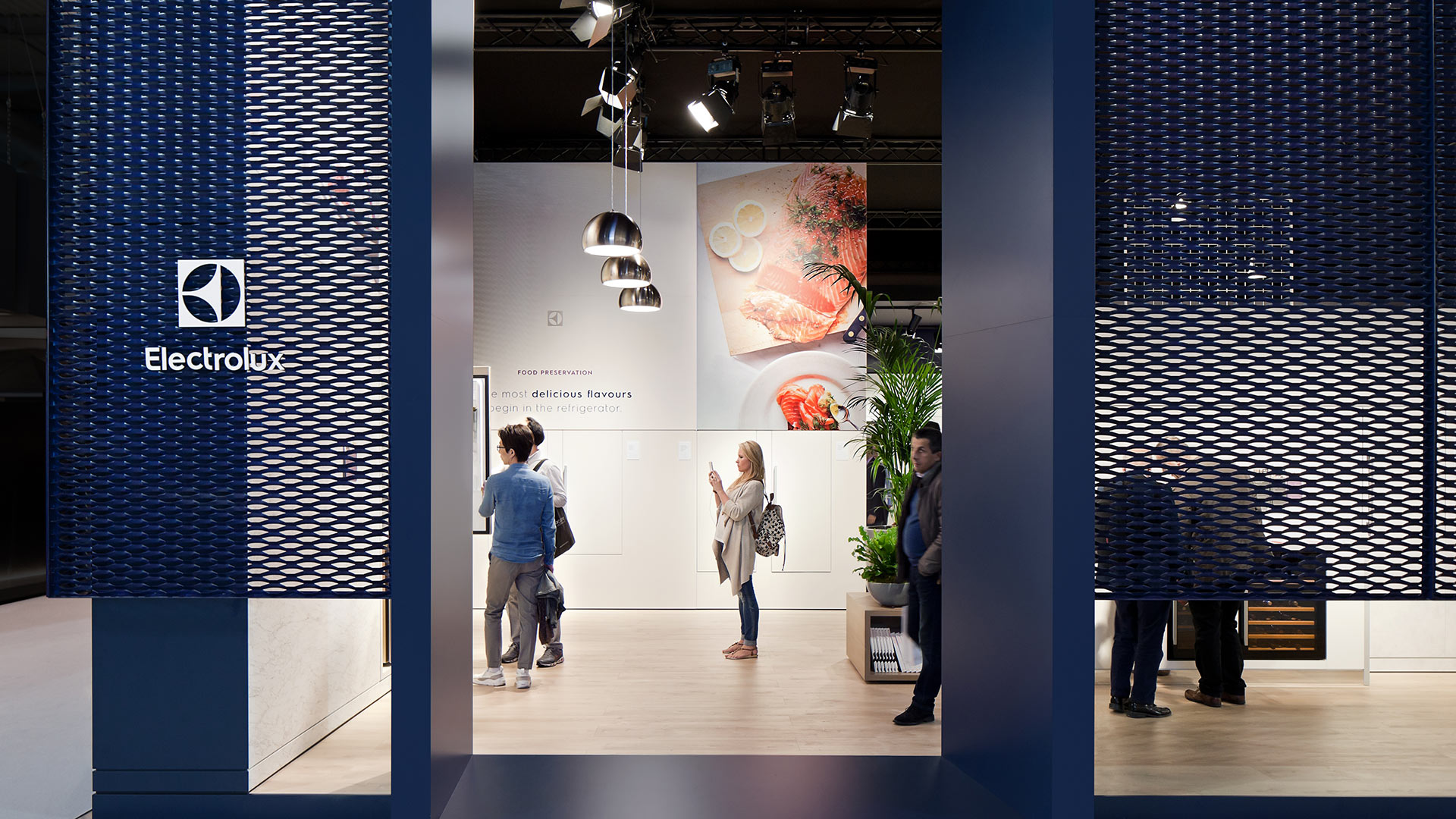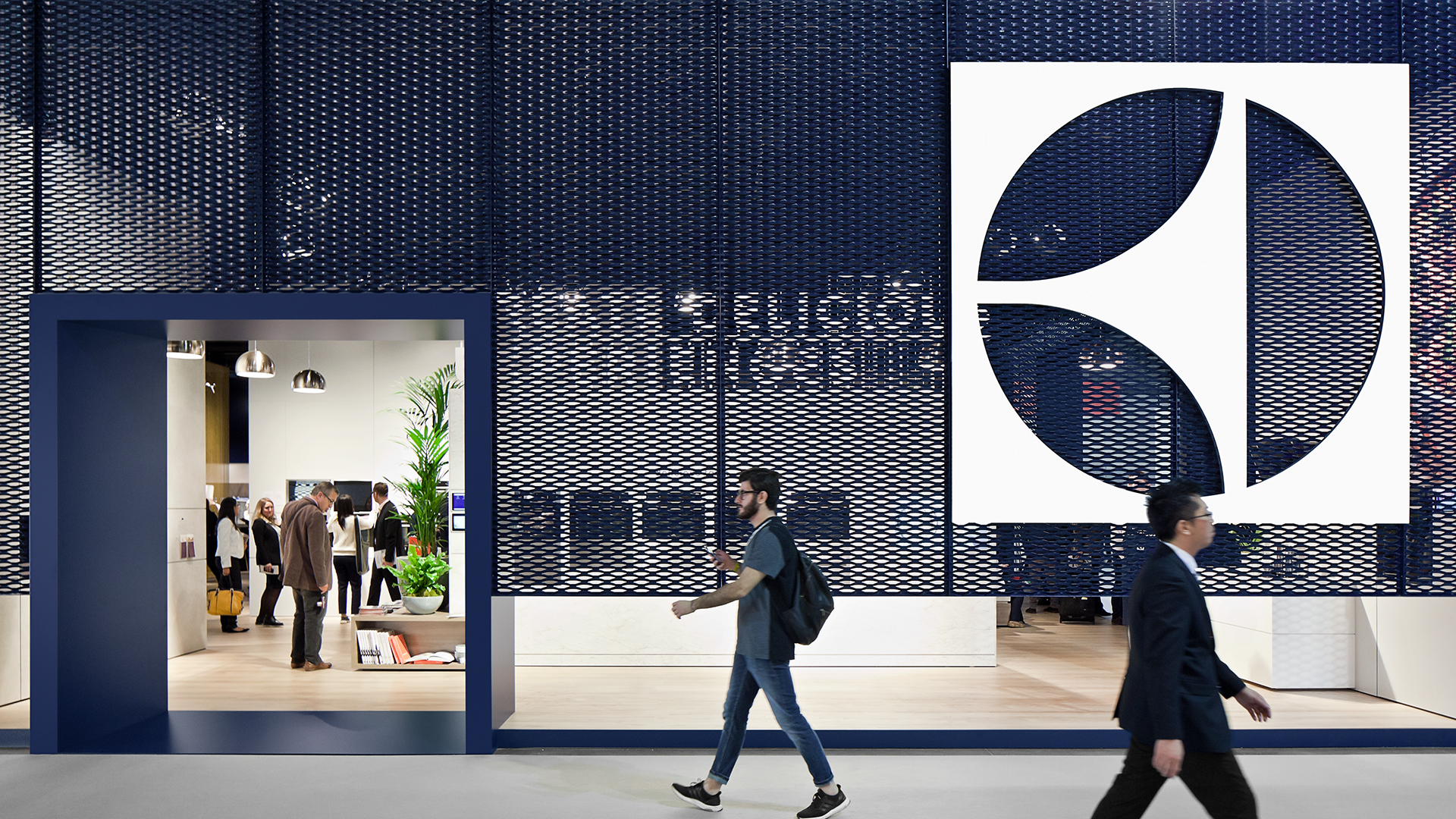 Project

Electrolux, Eurocucina 2016