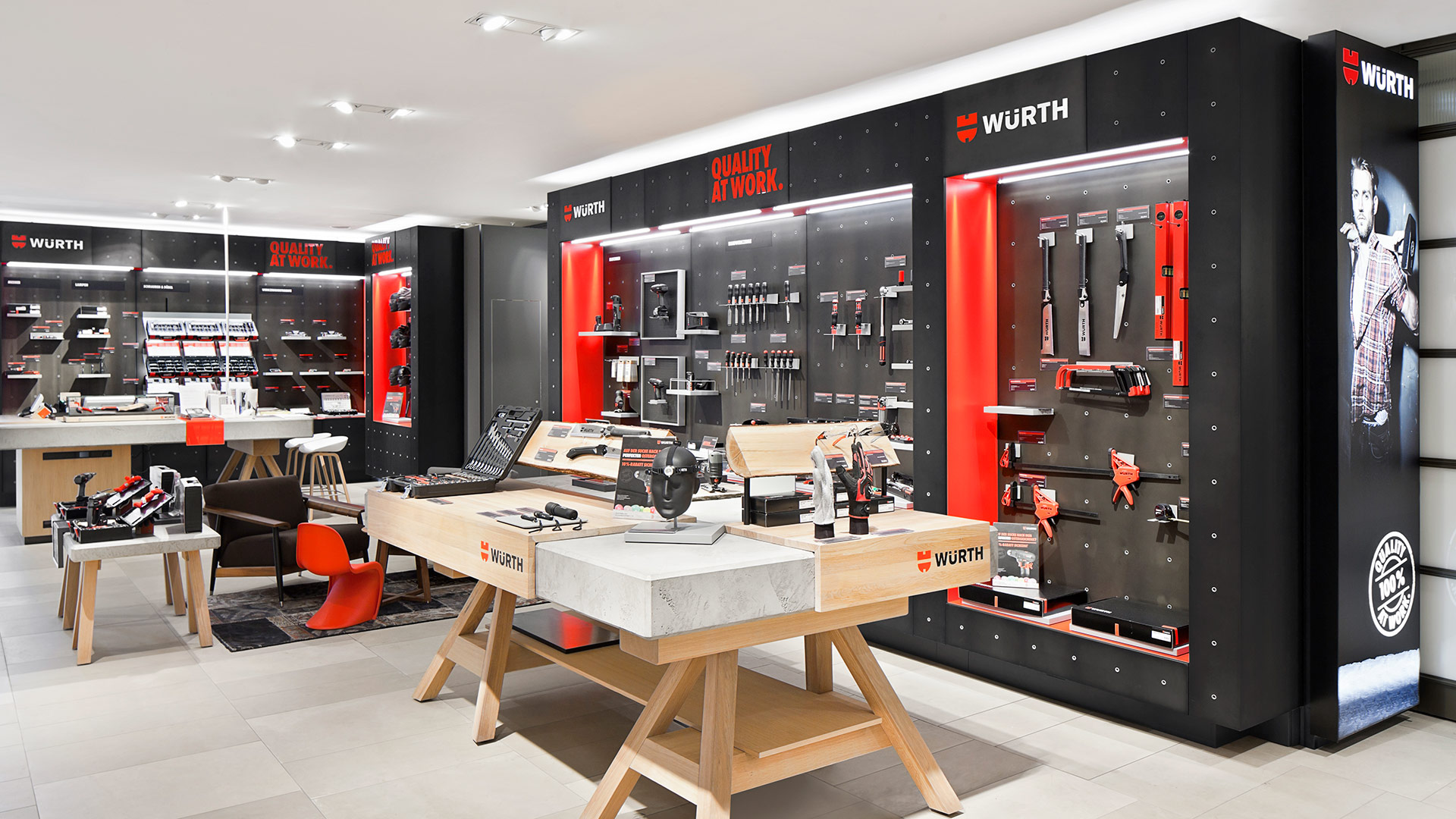 Würth Surprises with Premium Pop-Up Store
With the opening of the first temporary brand store at Breuninger in Stuttgart, the brand Würth strikes a new path. In the best shopping location the shop is integrated in the menswear area of the premium department store.
So far, products by Würth could only be bought by traders. That has changed with the "Würth Family Store": Würth is presenting its first pop-up store at Breuninger in Stuttgart in the best shopping location until the end of May 2016. The store, which was arranged by Dart, is a 60 square metres large life-style area that is integrated into the menswear area at Breuninger on the 2nd floor and is open to all customers. 
In timeless elegance combined with a rustic touch, the Würth pop-up store perfectly melts into the environment of the premium department store. Equipped with a work bench in concrete optics, trunks with first marks of a saw and the exhibited tools, the temporary sales area astonishes Breuninger customers with an unexpected shopping experience. This moment of surprise constitutes a win-win situation for both enterprises – Breuninger and Würth – because pop-up stores are popular among all end costumers. These temporary brand areas can increase the shopping experience. Würth and Breuninger present a new successful "Joint Venture" with the "Würth Family Store" in Stuttgart.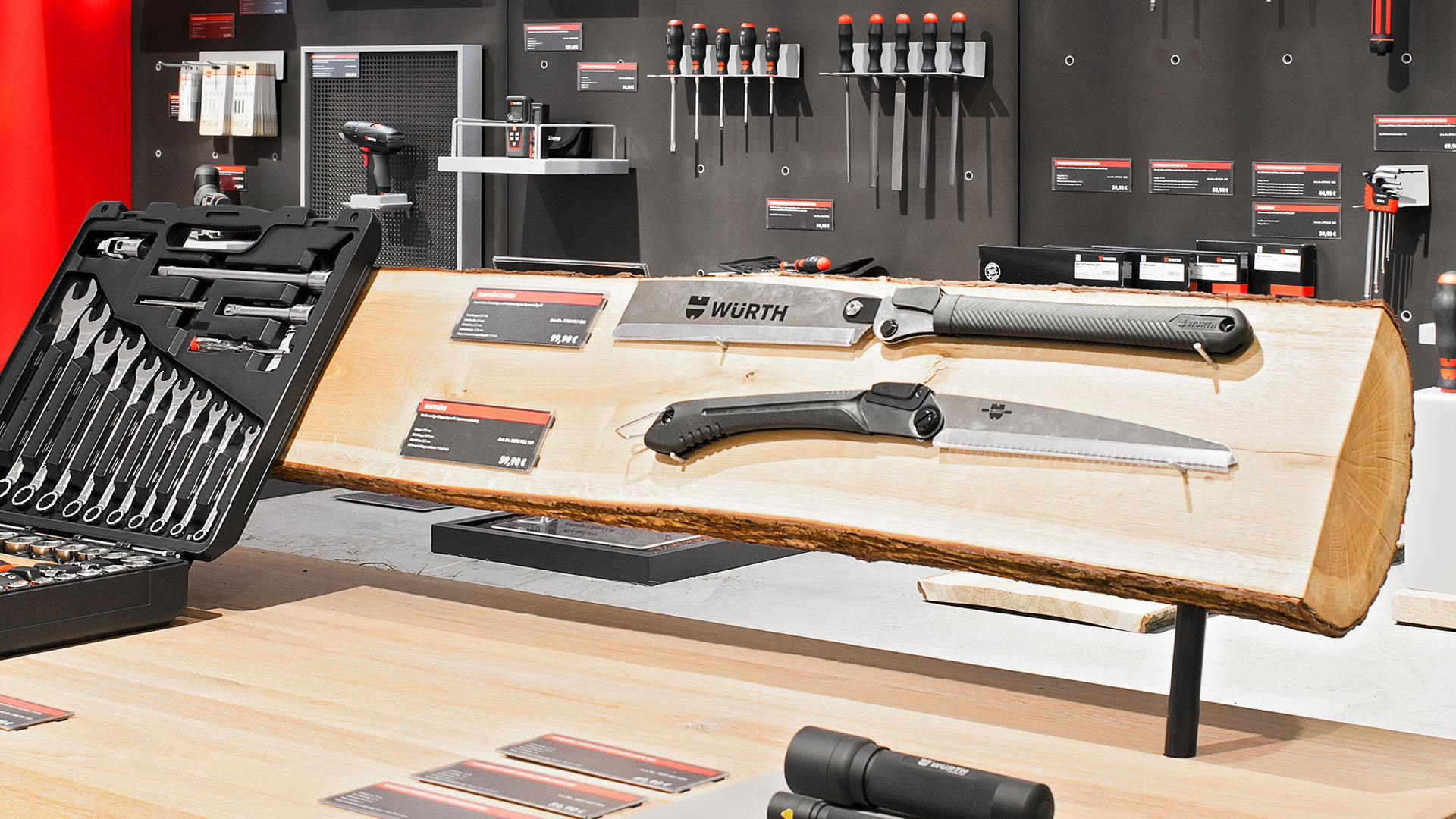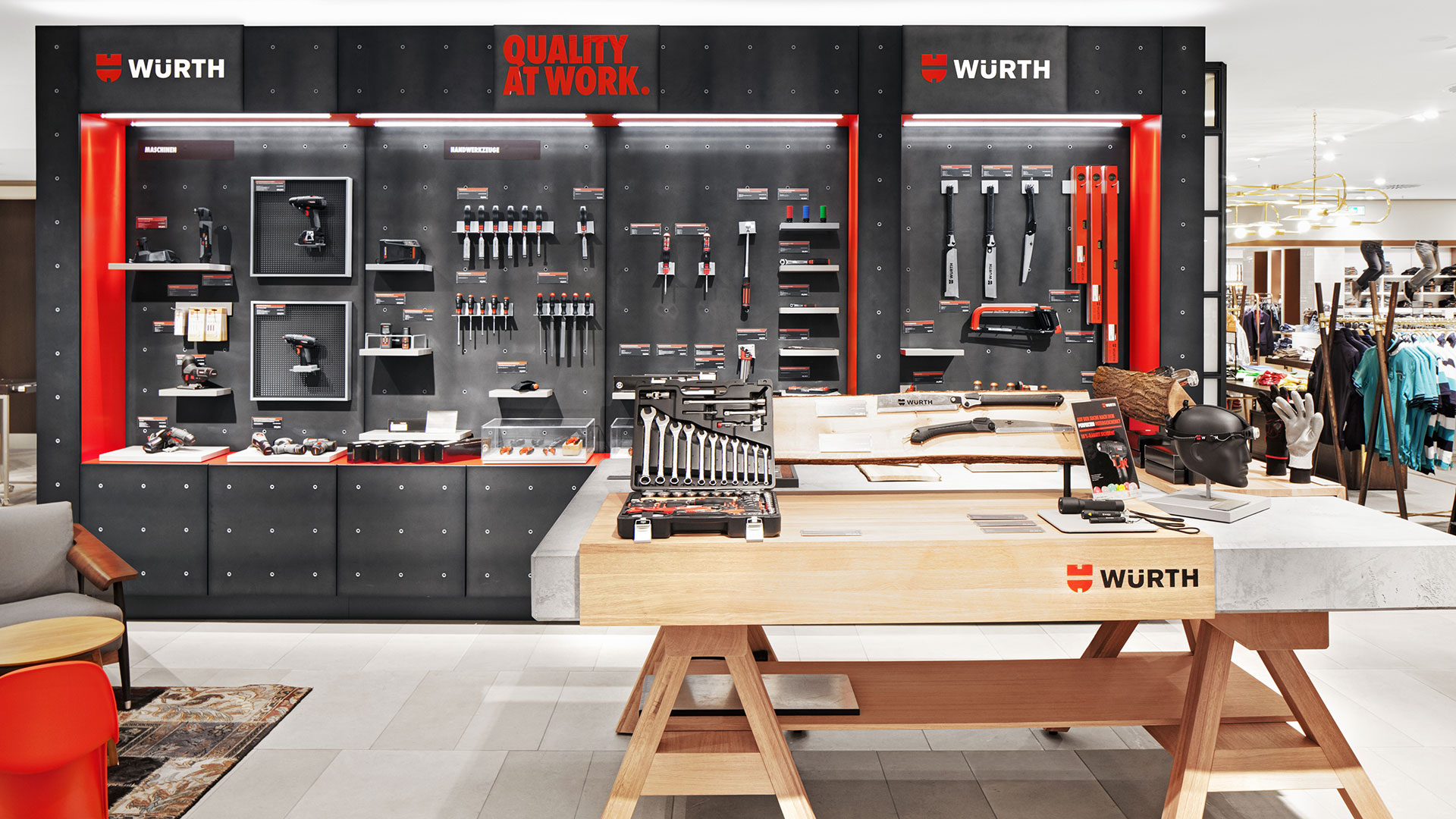 "The store particularly addresses customers, who are ambitious and passionate hobby craftspeople in their leisure time and are looking for the best tools, machines and working equipment."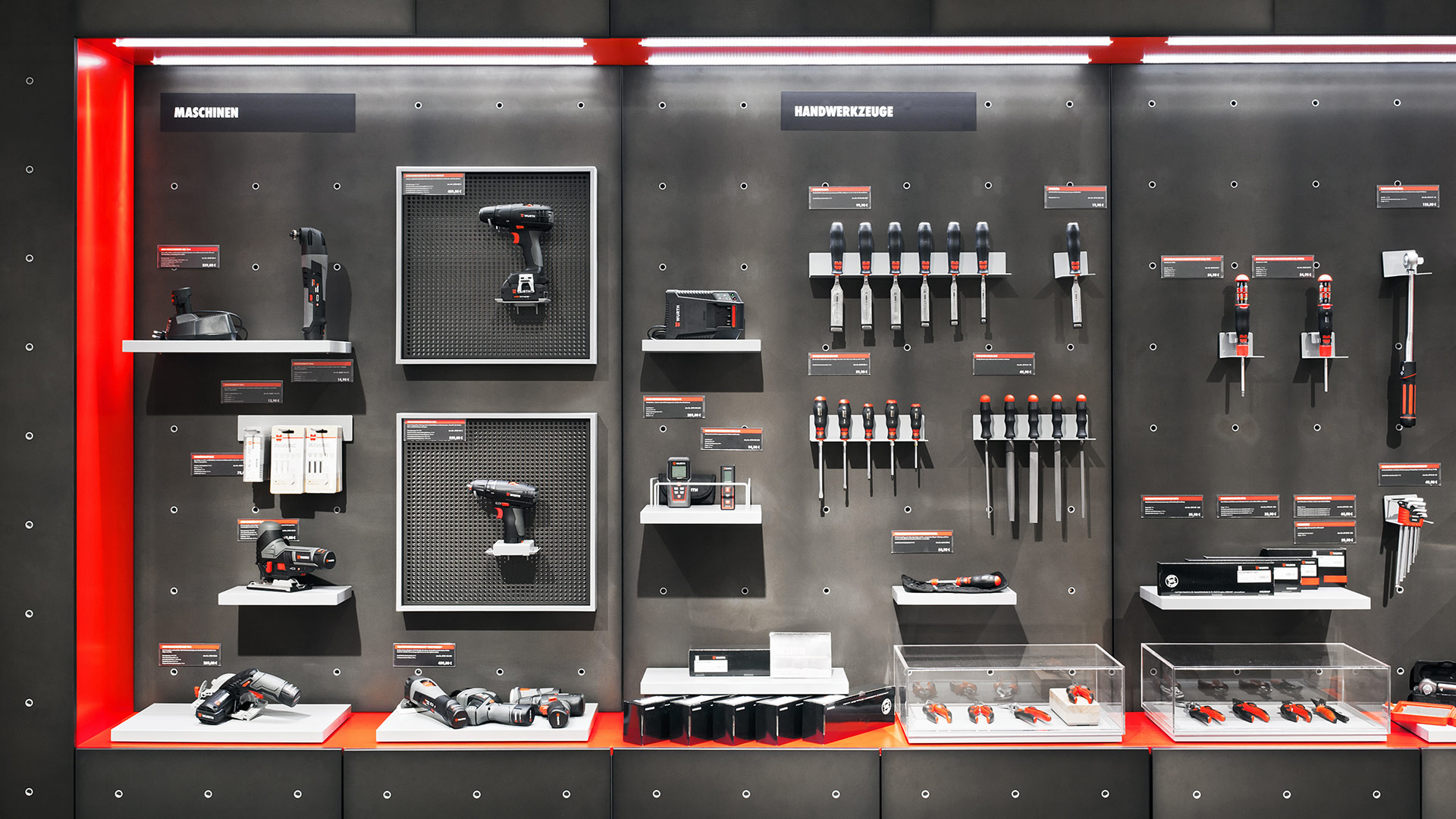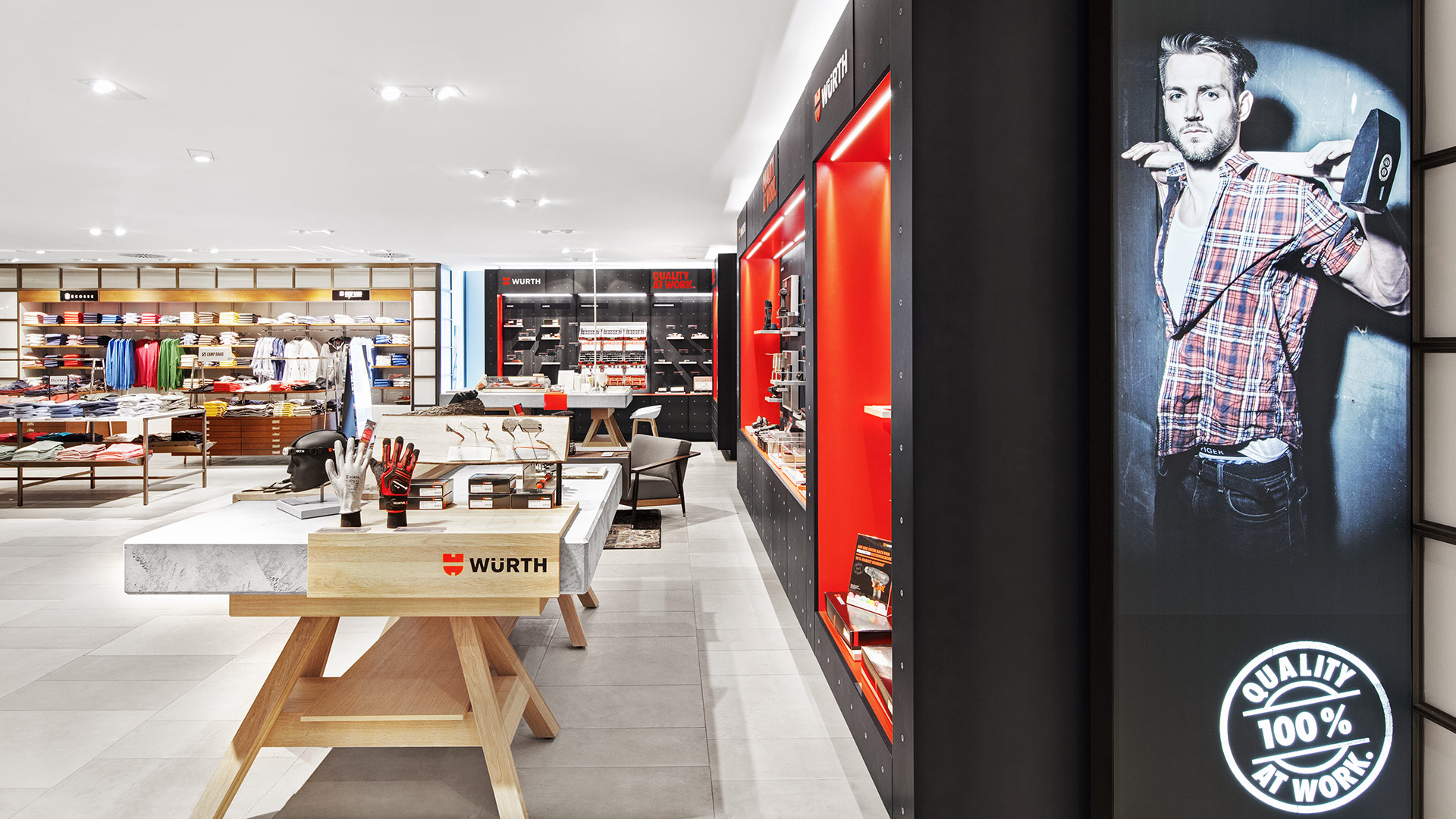 Project

Würth, Family Store 2016

Location

Breuninger Stuttgart