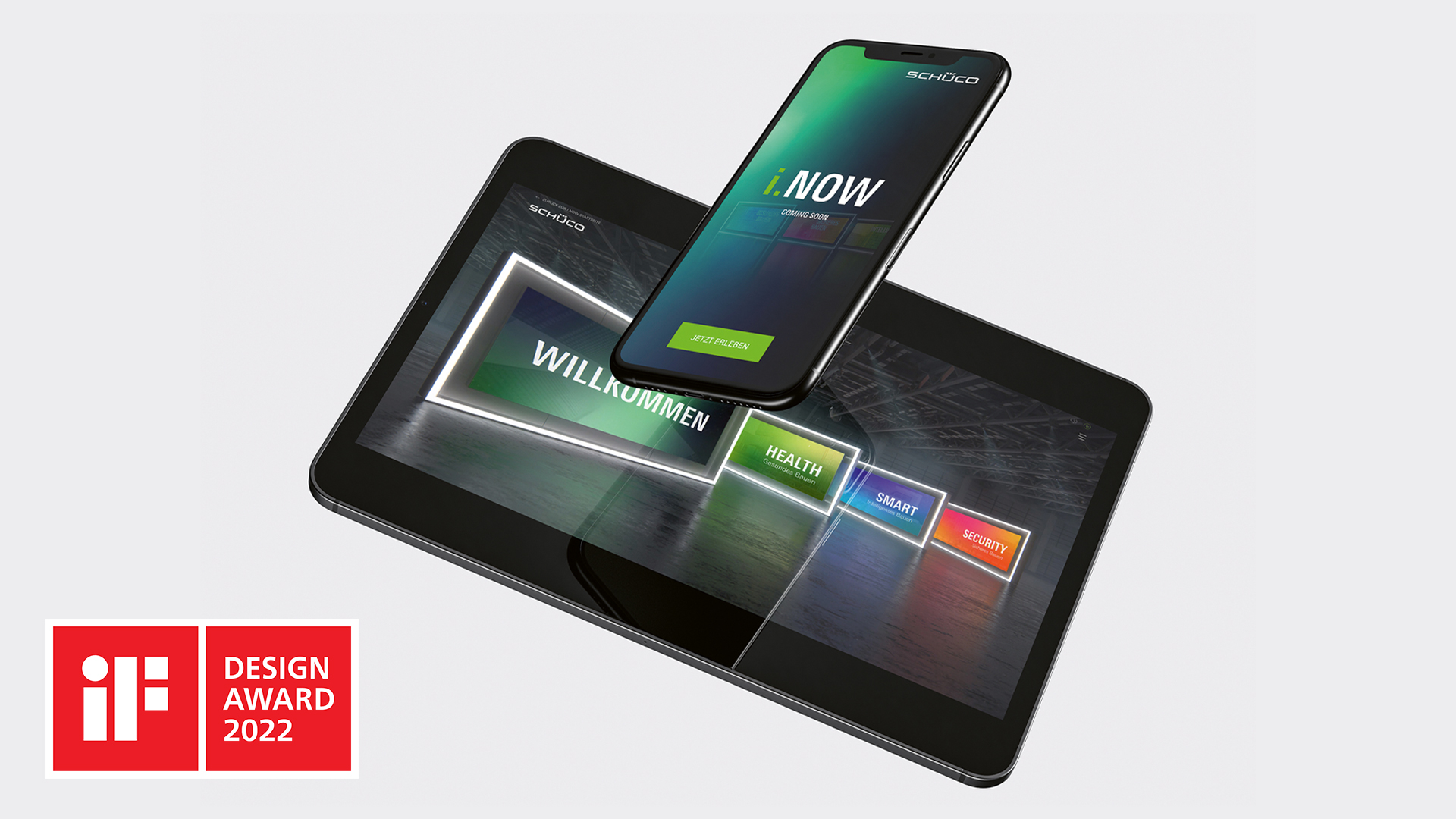 We are thrilled that Schüco i.Now has been awarded with the iF DESIGN AWARD 2022 in the discipline 'communication design - websites' – one of the most prestigious design awards worldwide.
A cinematic experience for various levels of brand communication from the B2B and B2C sectors. The platform "Schüco Innovation Now" compromises a 100% digital event space with live streaming, hybrid events, films, campaigns, showrooms and brand spaces with rich product insights. Created especially instead of cancelled trade fairs due to the pandemic, to bring innovation to the people with the same dedication and motivation – online. The effort went beyond coding: the backend "includes" a broadcasting studio, enabling constantly changing film content for sustainable use. For the user, all this works intuitive and self-explanatory.
Our Schüco journey continues! With the opening of the new Schüco Welcome Forum in Bielefeld at the beginning of May, the virtual Schüco i.Now universe gets a brick-and-mortar presence. The showroom features areas devoted to Health, Smart, Security, and Digital & Services – mirroring the virtual format. Impressively large exhibits and a broad range of attractions are showcased on a "physical" scale never done before. The result: a new customer center guaranteed to leave a lasting impression on visitors.
Project

Schüco, Innovation Now 2021

CATEGORY

VirtuAl and communication

Partner Film production

27 Kilometer Entertainment GmbH

Partner Dashboard

Arvato Systems S4M GmbH