Experiencing fragrances intensely, cleaning laundry virtually, freshness and cleanliness that you can feel – when our senses are washed around by multimedia currents, our perception reaches the right temperature. Especially on a made-to-measure travel route through the Henkel brand environment, on the subject of Laundry & Home Care.
Innovative sales concepts are a little adventure. Like the B2B customer centre of Henkel, the Global Experience Centre (GEC), in which participatory and laboratory areas, immersive and digital knowledge archives, and work areas and lounges make the world of Laundry & Home Care come alive. Here, visitors can be immersed and become experts: on everything to do with the product development, consumer insights and marketing – ready for the joint dialogue with the customer 3.0. Creatively ironed out with Dart – in its creation, planning, and realisation.

In the GEC, the future and history blend into an individual and sensual experience of architecture, scenography and language.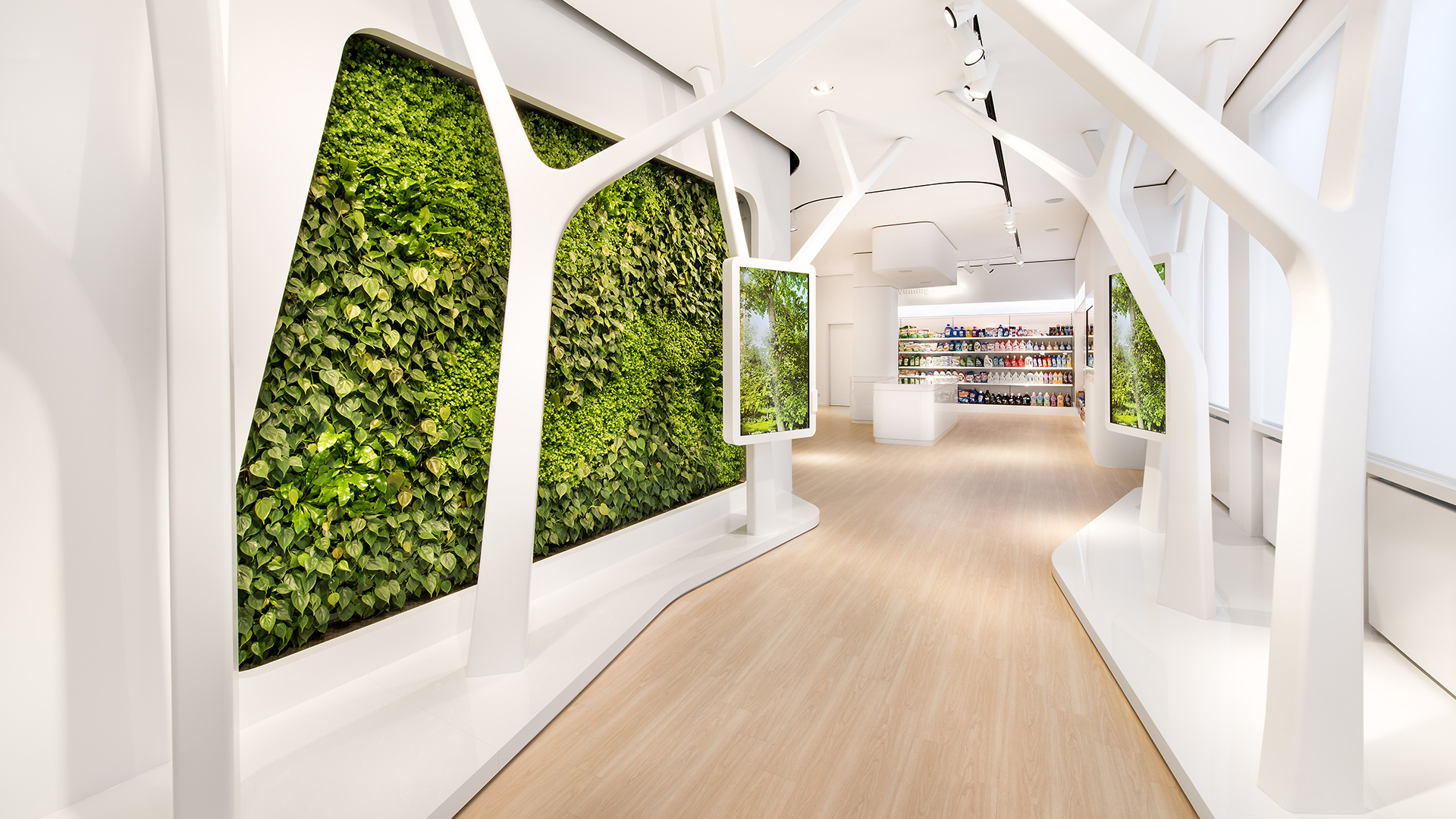 Immersive Worlds. Exclusive Details.
The whole world of Laundry & Home covers more than 700 m2 of the historic Henkel factory building A04 and is an impressive sensory experience . Here the international visitor learns everything about consumer insights, product innovations, digitalising, sustainability and shopper marketing knowhow. And they dive into it right from the start, with the immersive 270° aroma cinema as an experience room. This is followed by around 694 gigabytes of big data, which provide clean multimedia entertainment tailored to the visitor type: at more than 14 interactive workstations, with an incredible multitude of themes, including a detergent hardness test and the option of creating one's own products in the join-in laboratory.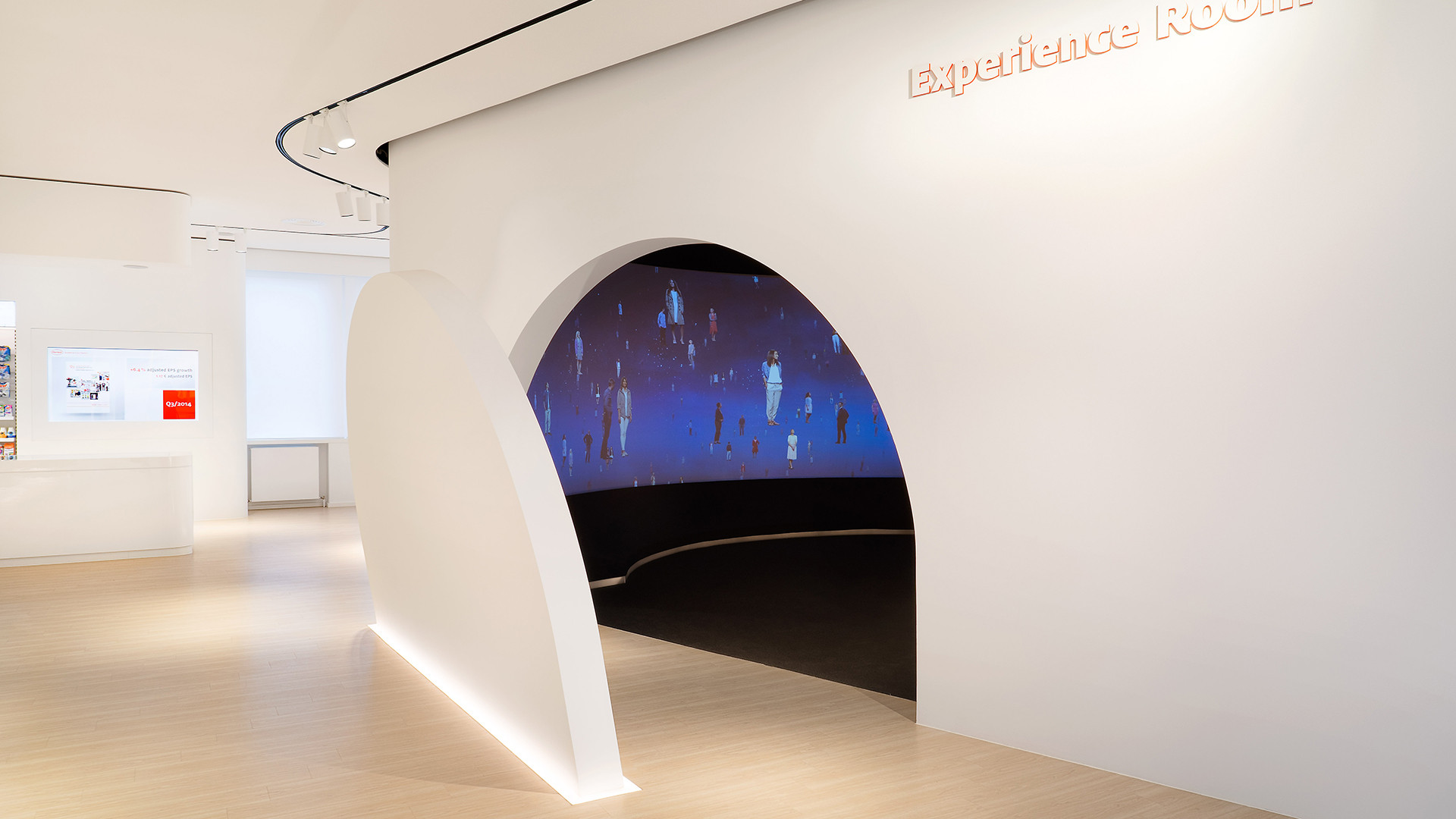 GEC – High-Performers in Figures

More than 700 m2 of the Henkel brand environment Adventure and Experience Centre
7 scenographies, 14 interactive workstations, hundreds of themes
270 ° cinema with scent projection
900 hours of sheer experience
694 GB Big Data – consumer insights, product innovations, research results, and shopper marketing knowhow


Every Adventure Needs a Scout 
As the general contractor, we support the project Global Experience Centre from A to Z: from creation and concept to the development of all analogue, digital and multisensory elements up to turnkey realisation and ongoing updating. A highly inspiring and resplendent LHC world, in which investors, market researchers, trade visitors, customers and employees, journalists and trainees receive a comprehensive overview of all the competences of this corporate division.
               "The Global Experience Centre is the ideal platform for developing ideas for shared growth in intensive exchange with our customers", says Bruno Piacenza – Member of the Executive Board and responsible for the corporate division Laundry & Home Care – at the opening in March 2015.
Whether it's multimedia, sales or marketing – would you like to find out more about how we can be creative for your brand? Write to us or call us directly on: + 49. (0) 21 31. 40 30 7 – 0.
Footage: Henkel, D'art Design Gruppe, Die Photodesigner