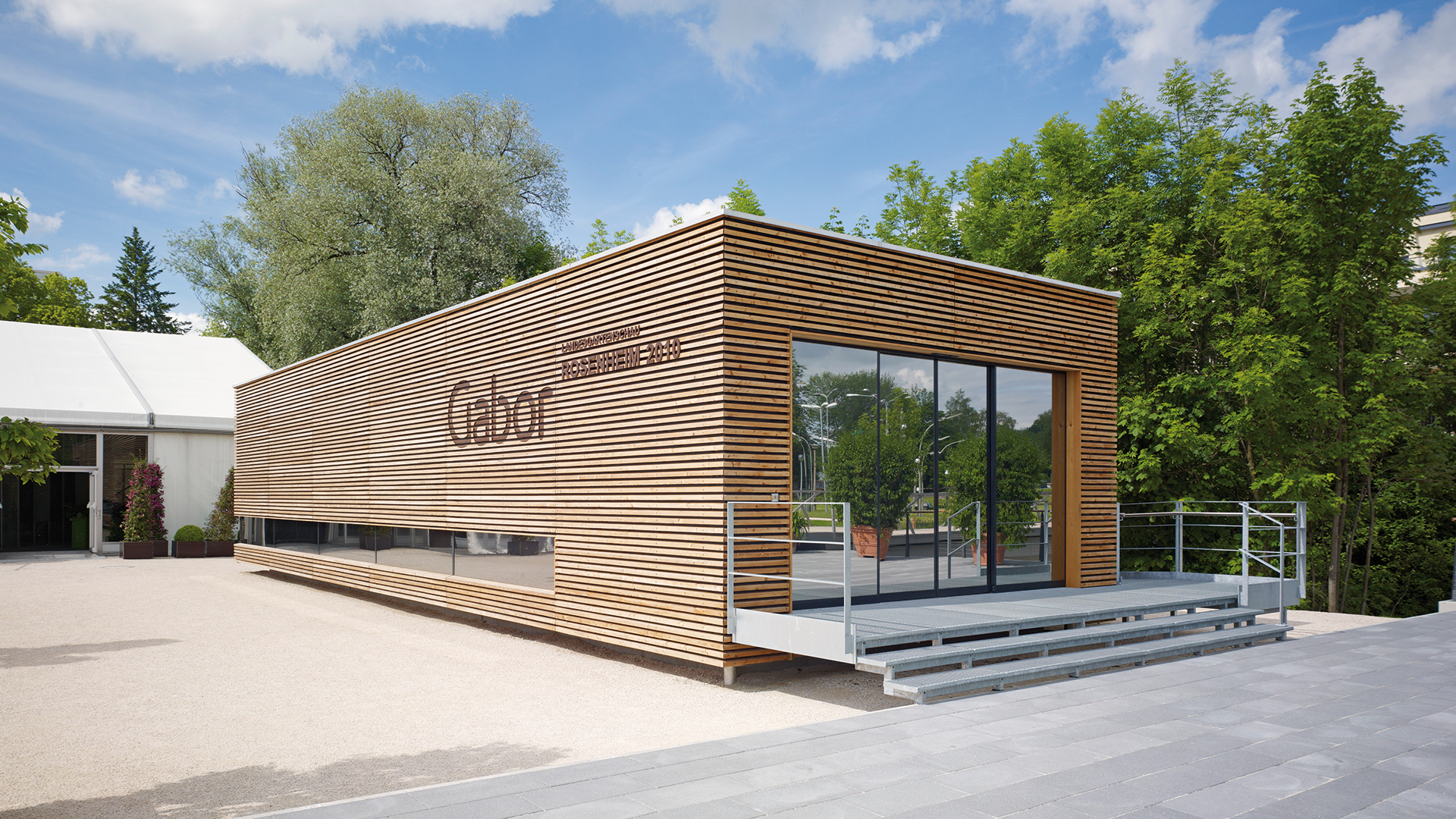 Exhibition Design for Gabor at the Landesgartenschau 2010
D'art Design arranged the exhibition design Space of Time (ZeitRäume) for the shoe manufacturer Gabor on the occasion of the Landesgartenschau 2010 in the town of Rosenheim, the company's headquarters.
How do shoes act as a link between the history of a town and that of a company?
At the Park and Gardening Show (Landesgartenschau) 2010 in Rosenheim, Gabor demonstrates its long-standing connection with the town of Rosenheim in an own pavilion. The exhibition design shows Gabor shoe models of the last six decades in a dynamic wave in the centre of the pavilion. Kept in glass, they ensure that the other exhibition contents can be seen well: Like this, the most important milestones of the Gabor company history and historic events of the world's history are put in a direct visual relation with the Gabor shoes at the long sides of the space. They thus function as connecting time elements and directly show mutual links between general history and Gabor's history.
Today, the company exhibition ZeitRäume can be found on the Gabor site in Rosenheim. There, visitors are also welcome to see the exhibition design about the beginning of the enterprise. The company that was founded in Barmstedt near Hamburg has had its headquarters in Rosenheim since 1966.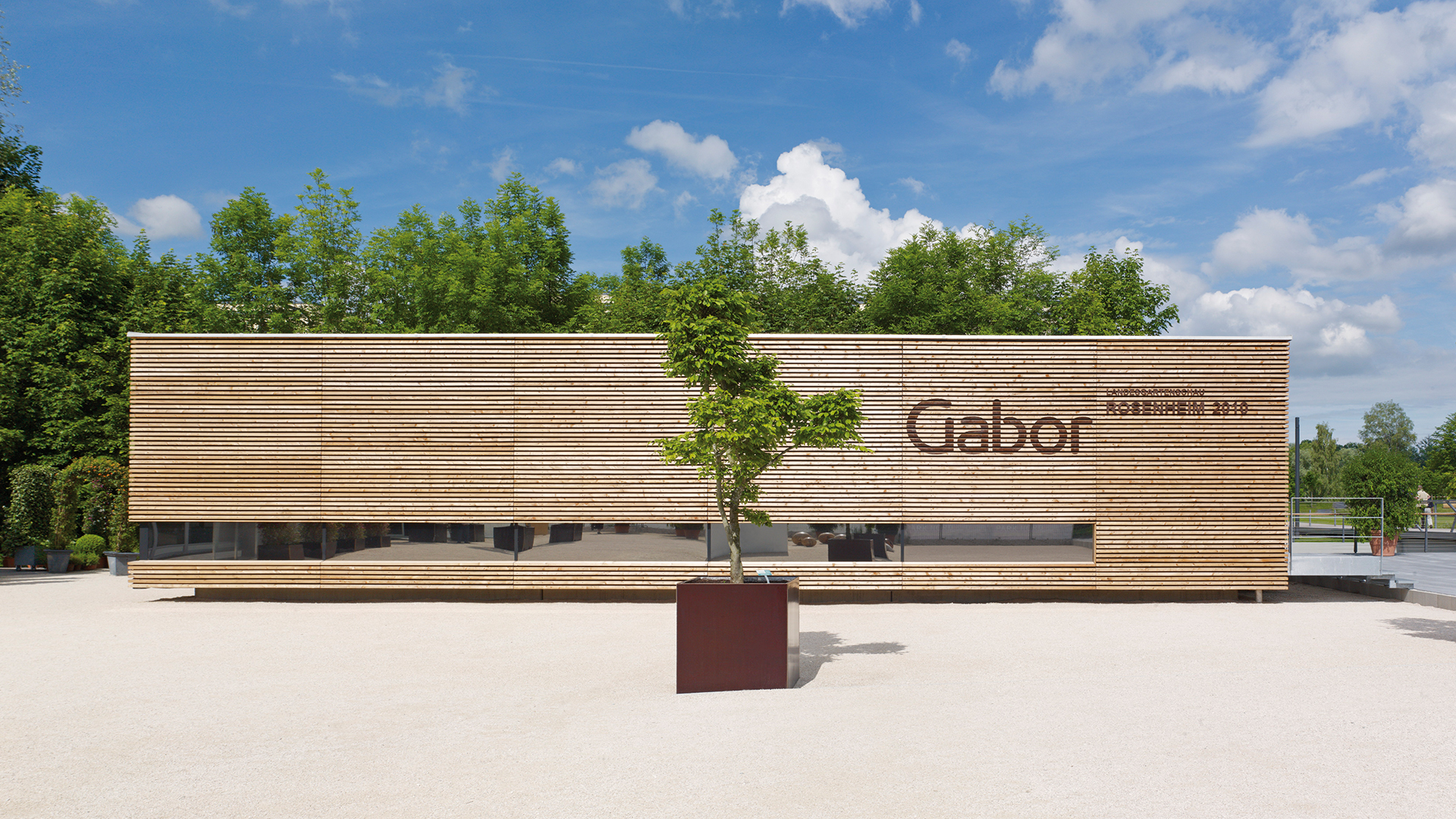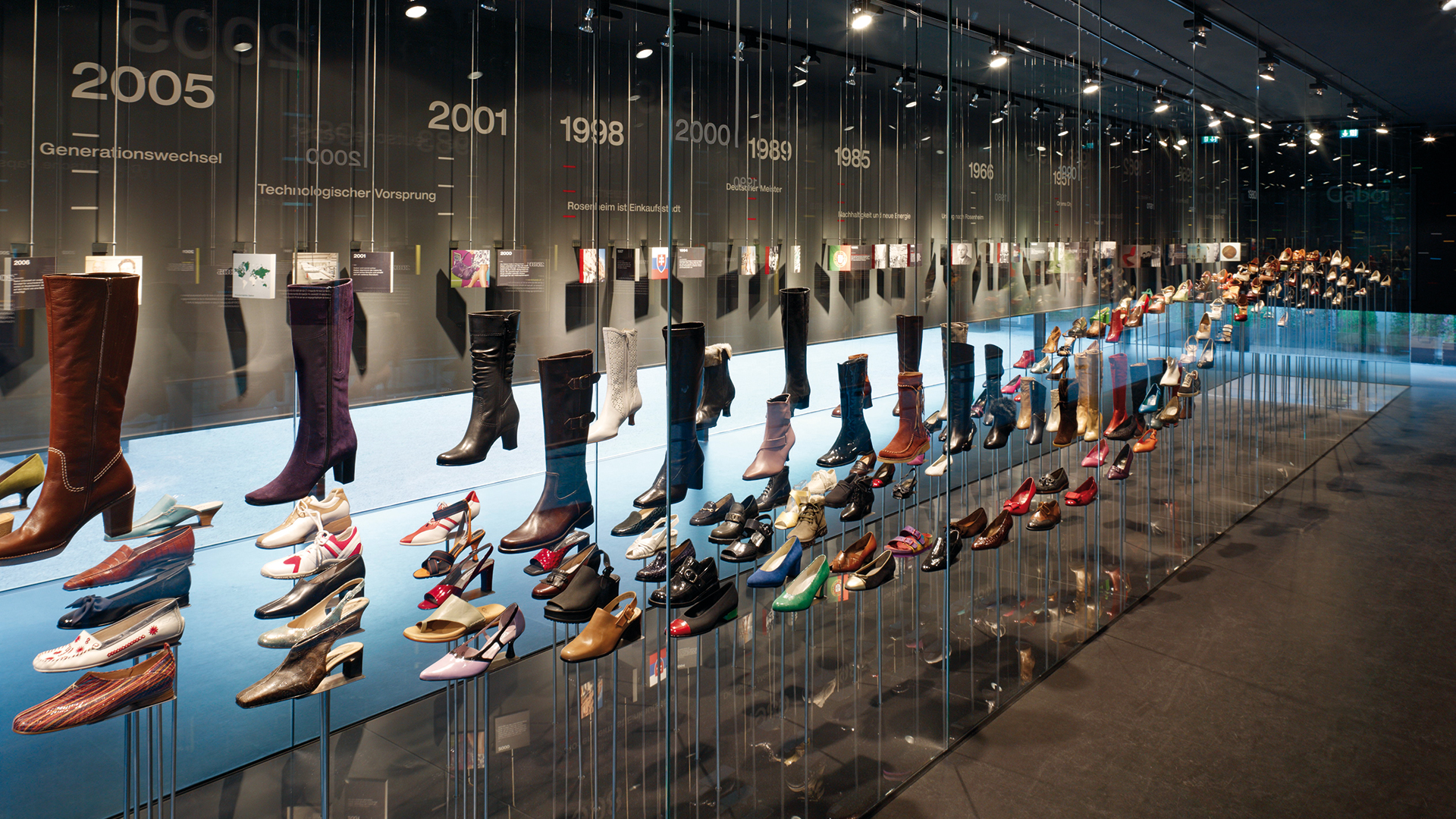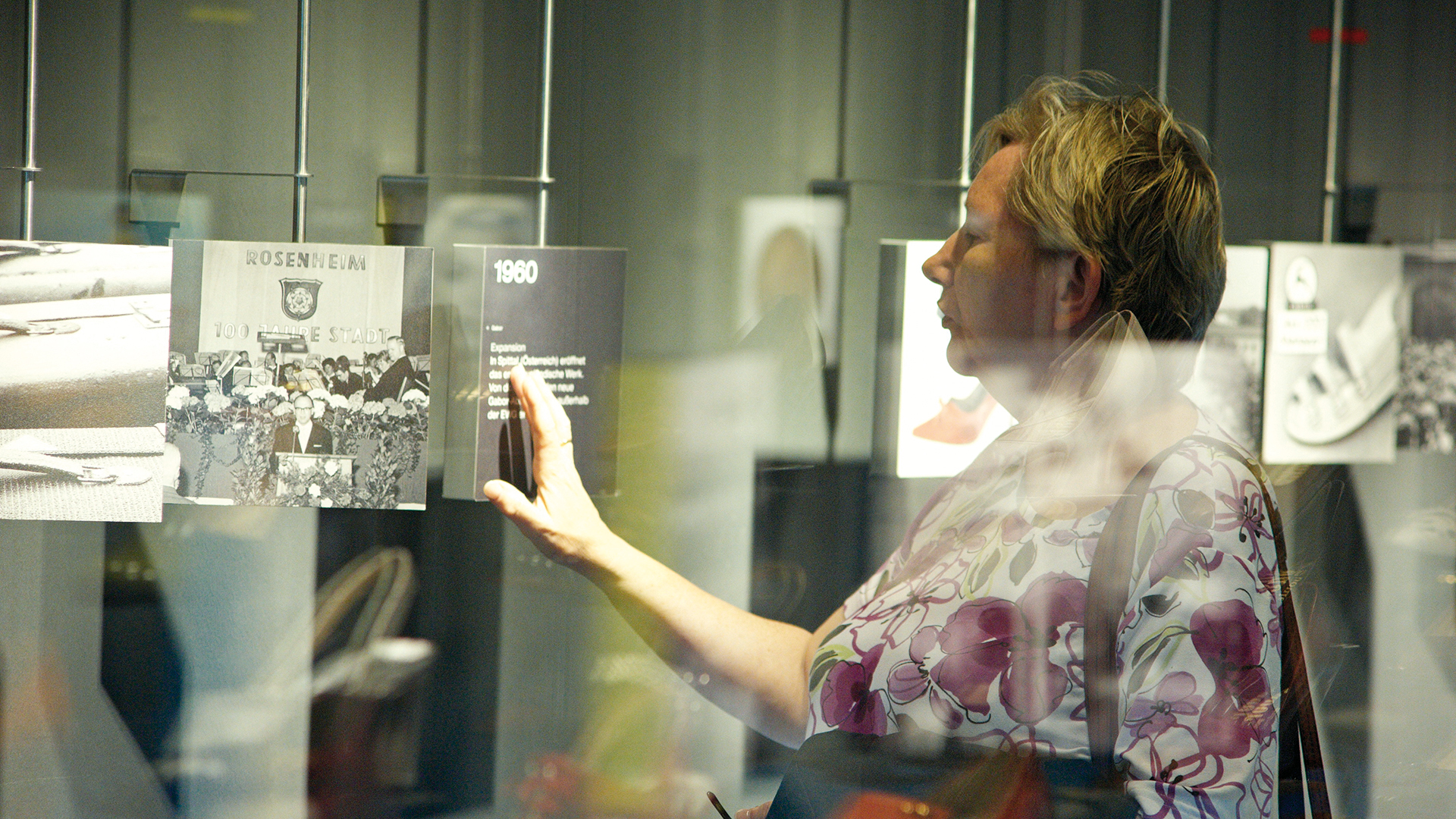 Project

Gabor Pavillon Rosenheim