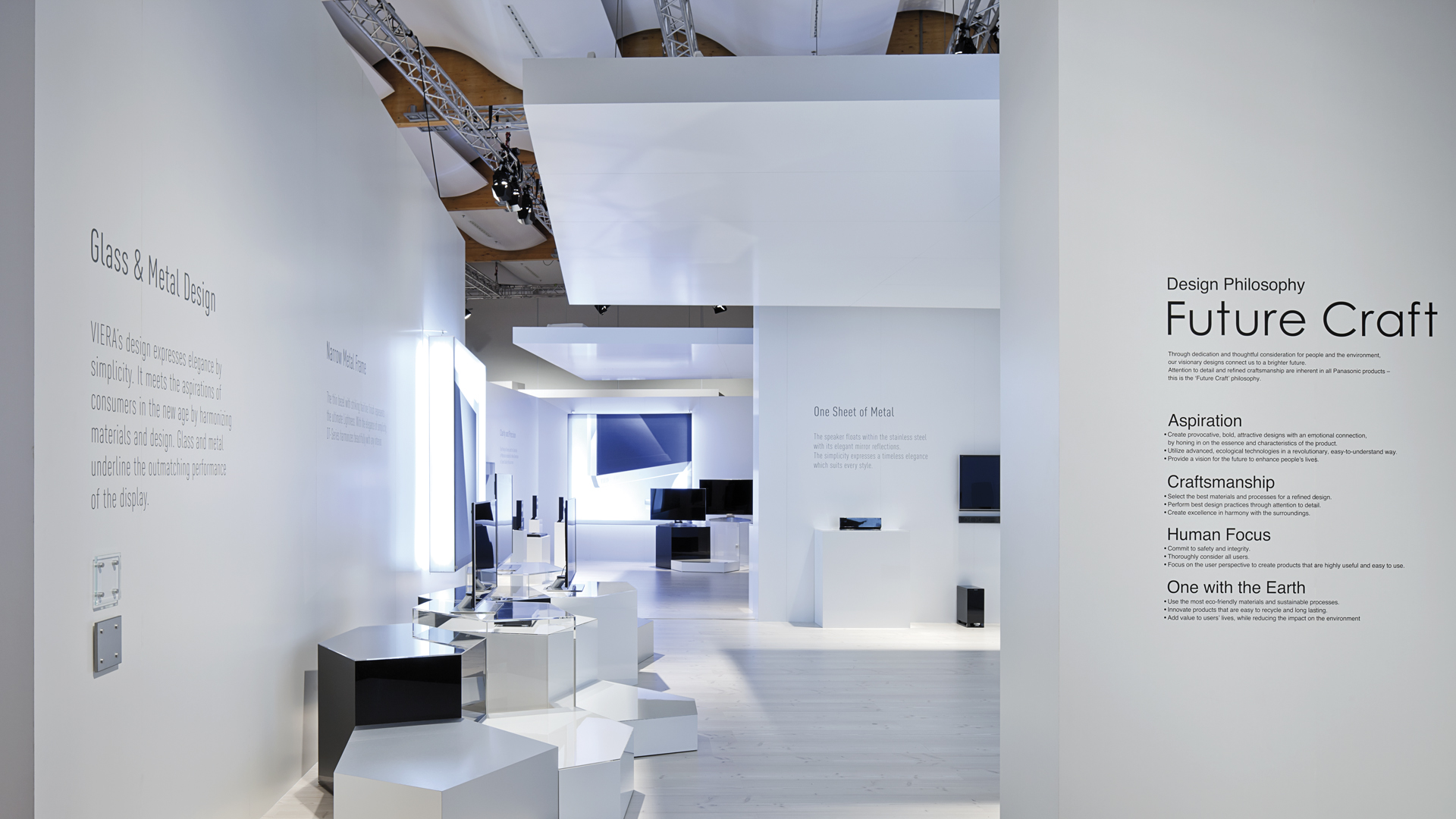 Exhibition Design for the Panaconvention 2012
With its exhibition design in the shape of an intervening spatial installation, the Panasonic Convention 2012 melts into the the first congress hall in Germany: the Congress Center Hamburg.
How does an exhibition design adapted to the corporate design of a brand ideally melt into the independent architecture of a congress hall? The embedment of a sales event into a public building requires the intelligent integration of the corporate design of a company into the existing structure of the building. This is also the case with regard to the embedment of the annual Panasonic Convention in the most different buildings – in 2012 the Congress Center Hamburg CCH. The CCH was inaugurated in 1973 as Germany's first congress center.
The embedment of the brand exhibition was solved by the D'art Design Gruppe with an intervening architecture design: The exhibition modules seem to penetrate the congress architecture with its asymmetric shapes. Thus, the interior architecture design creates both a dialogue between the historic architecture and the temporary exhibition and a dynamic language of shapes on approx. 2,300 square metres.
Background: For its 50th anniversary, the Japanese enterprise Panasonic chose Hamburg as the location for the Panasonic Convention, since Hamburg was the first European headquarters of Panasonic Germany.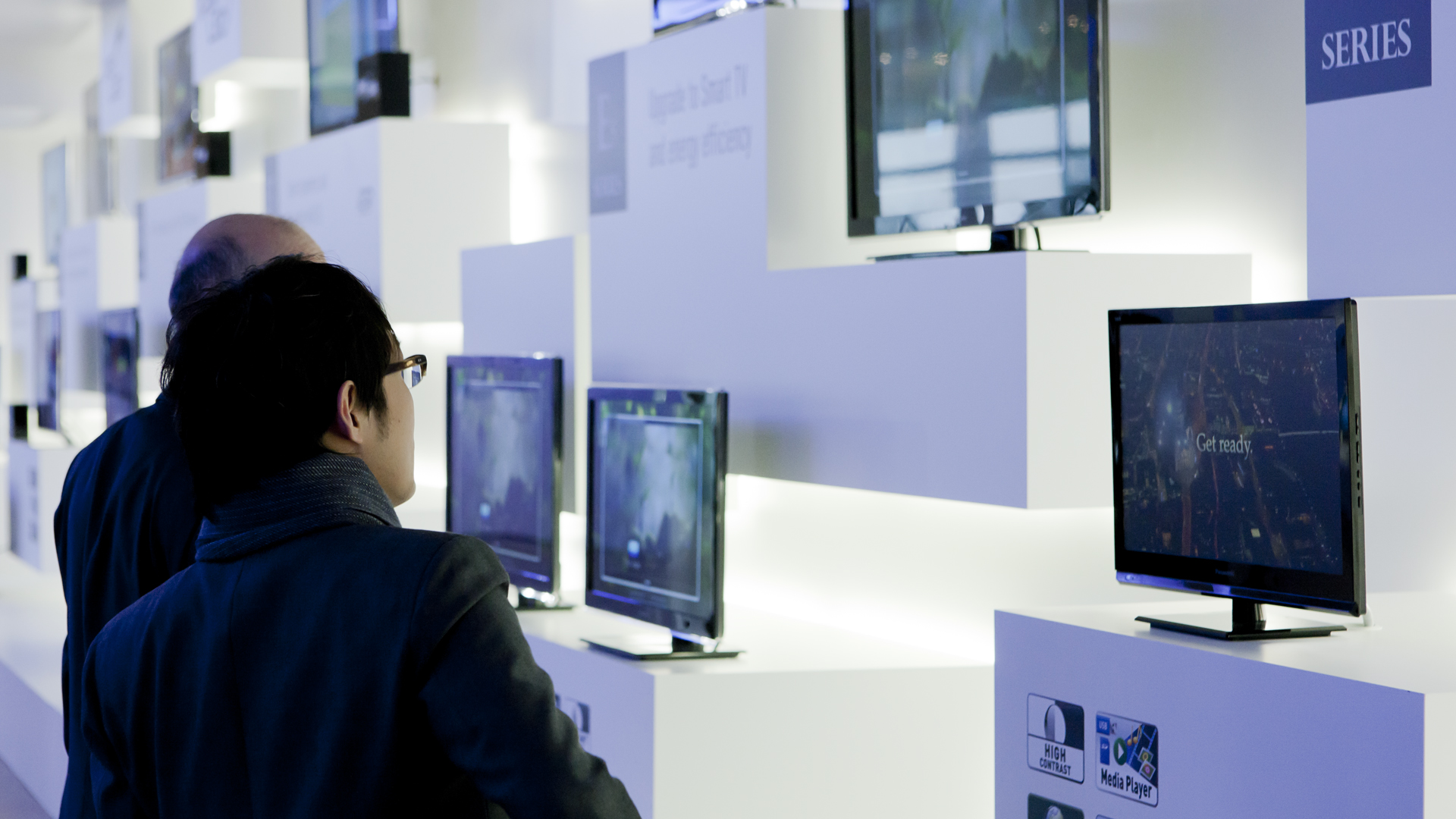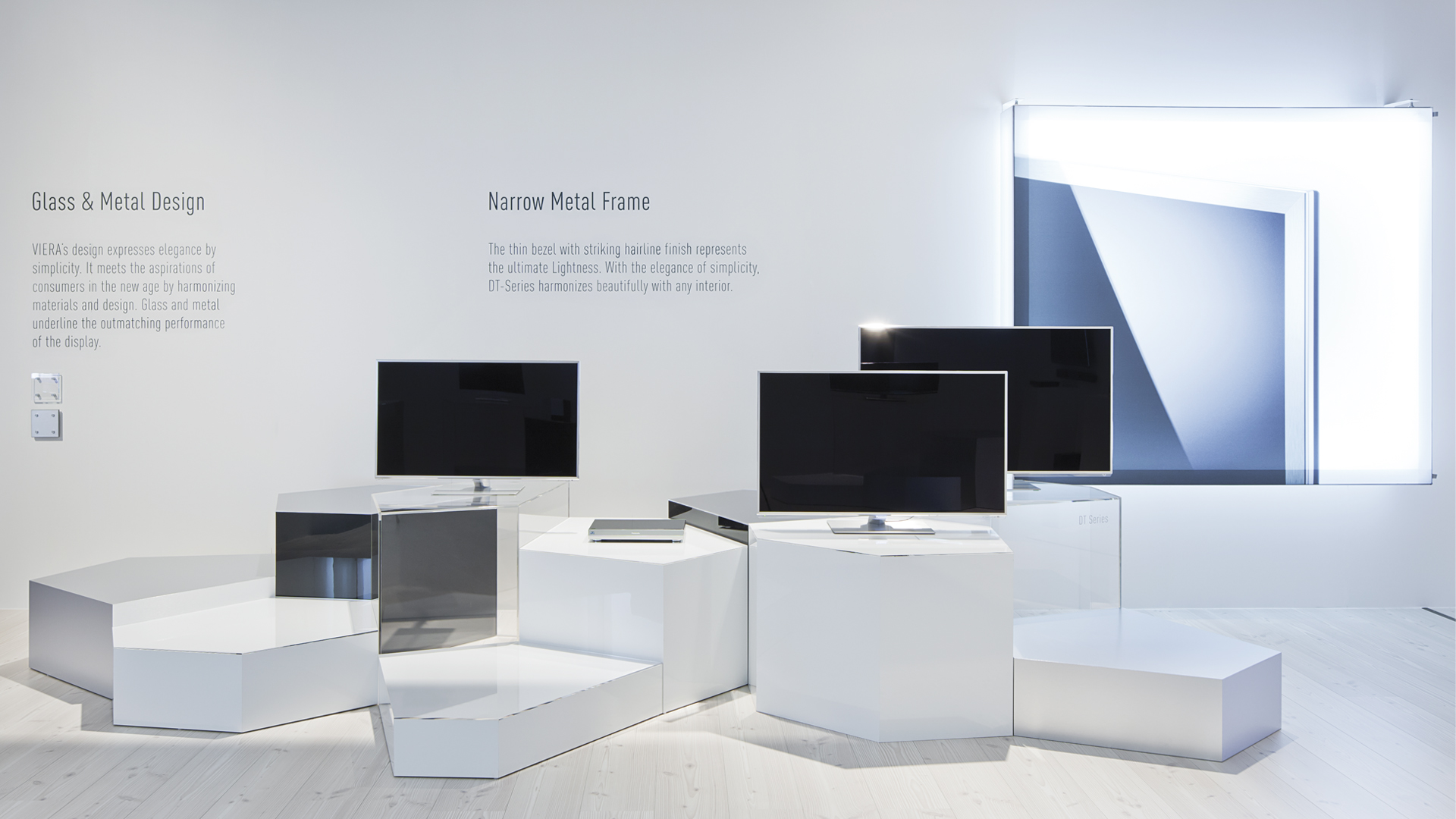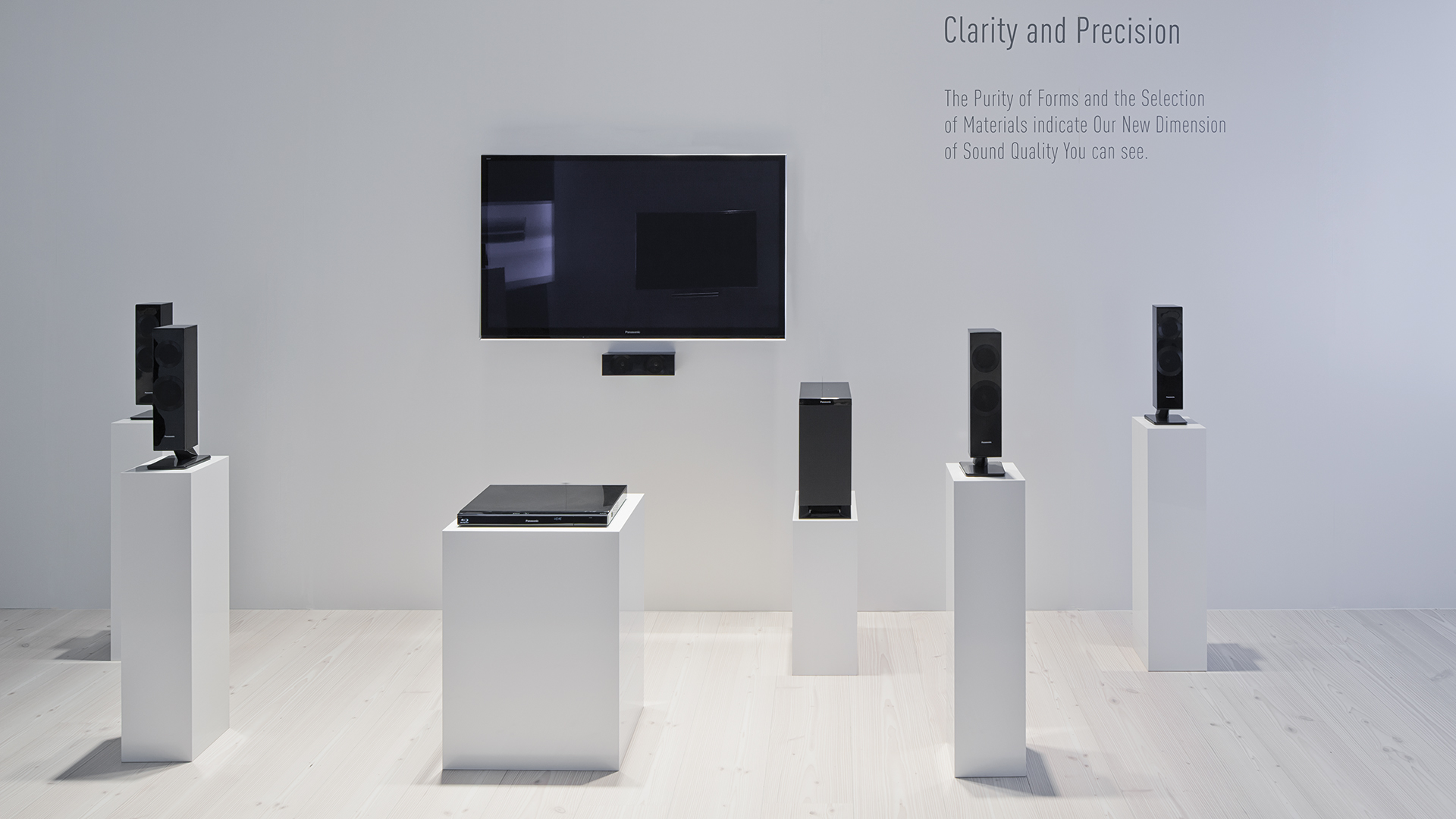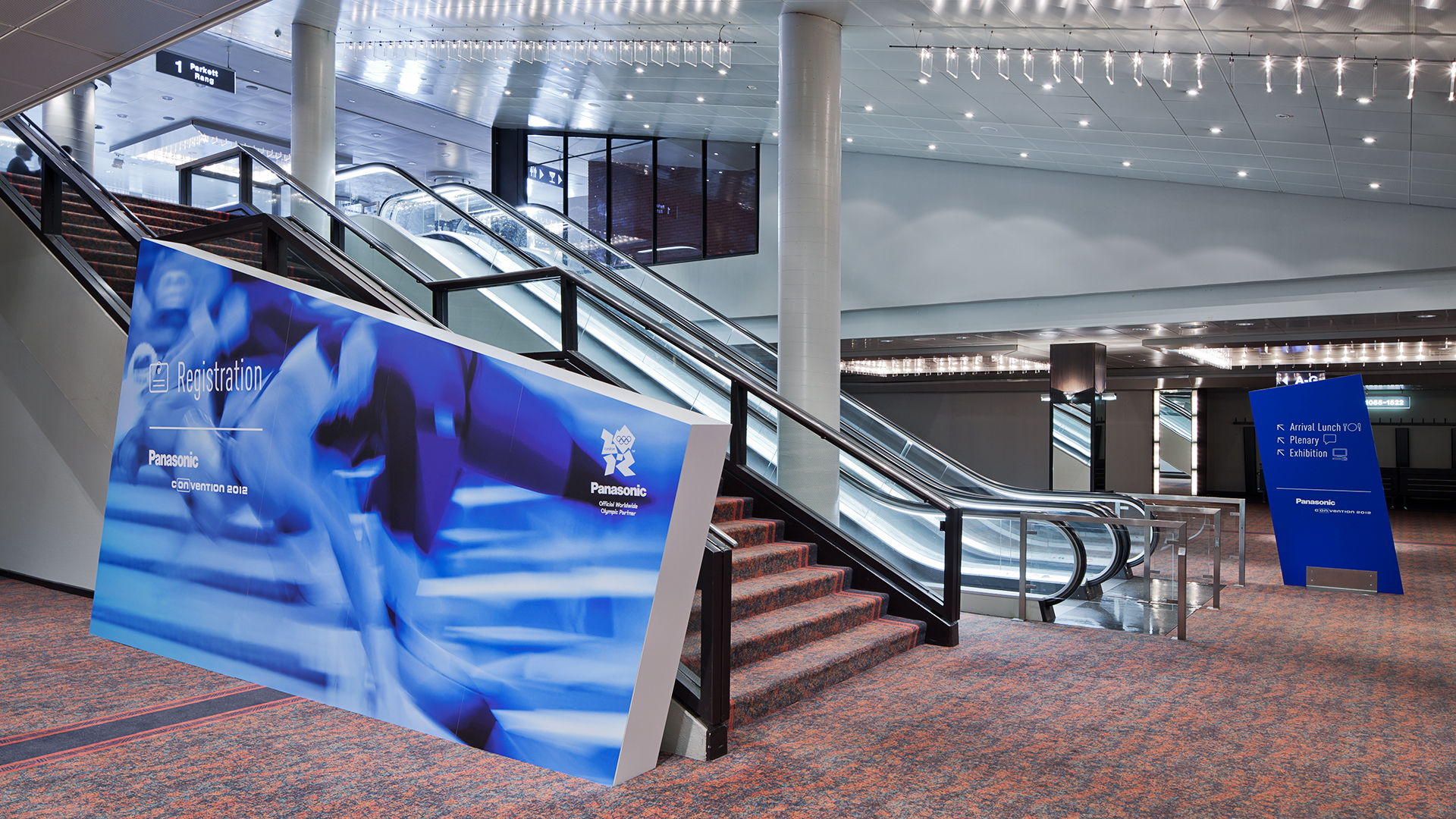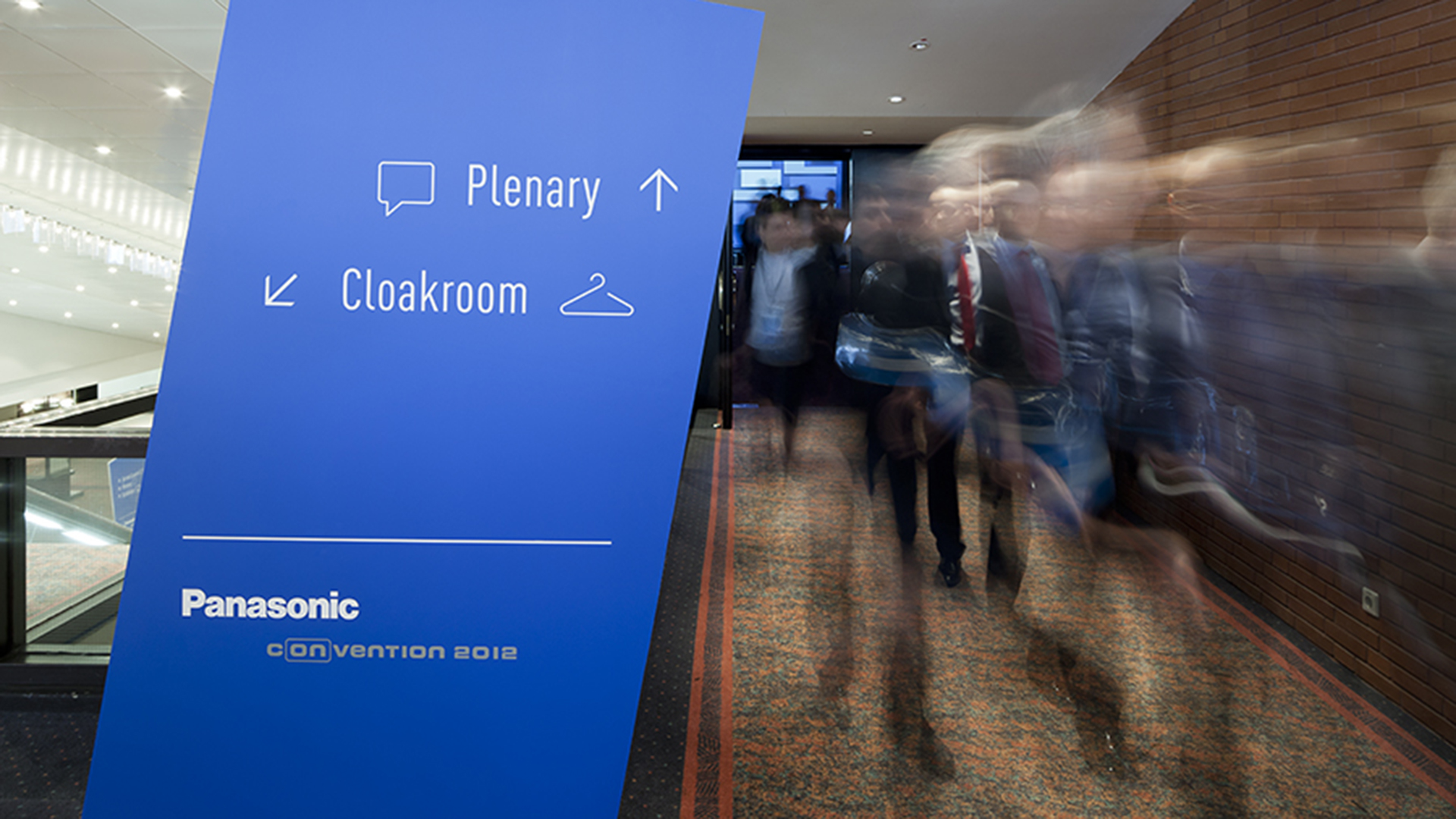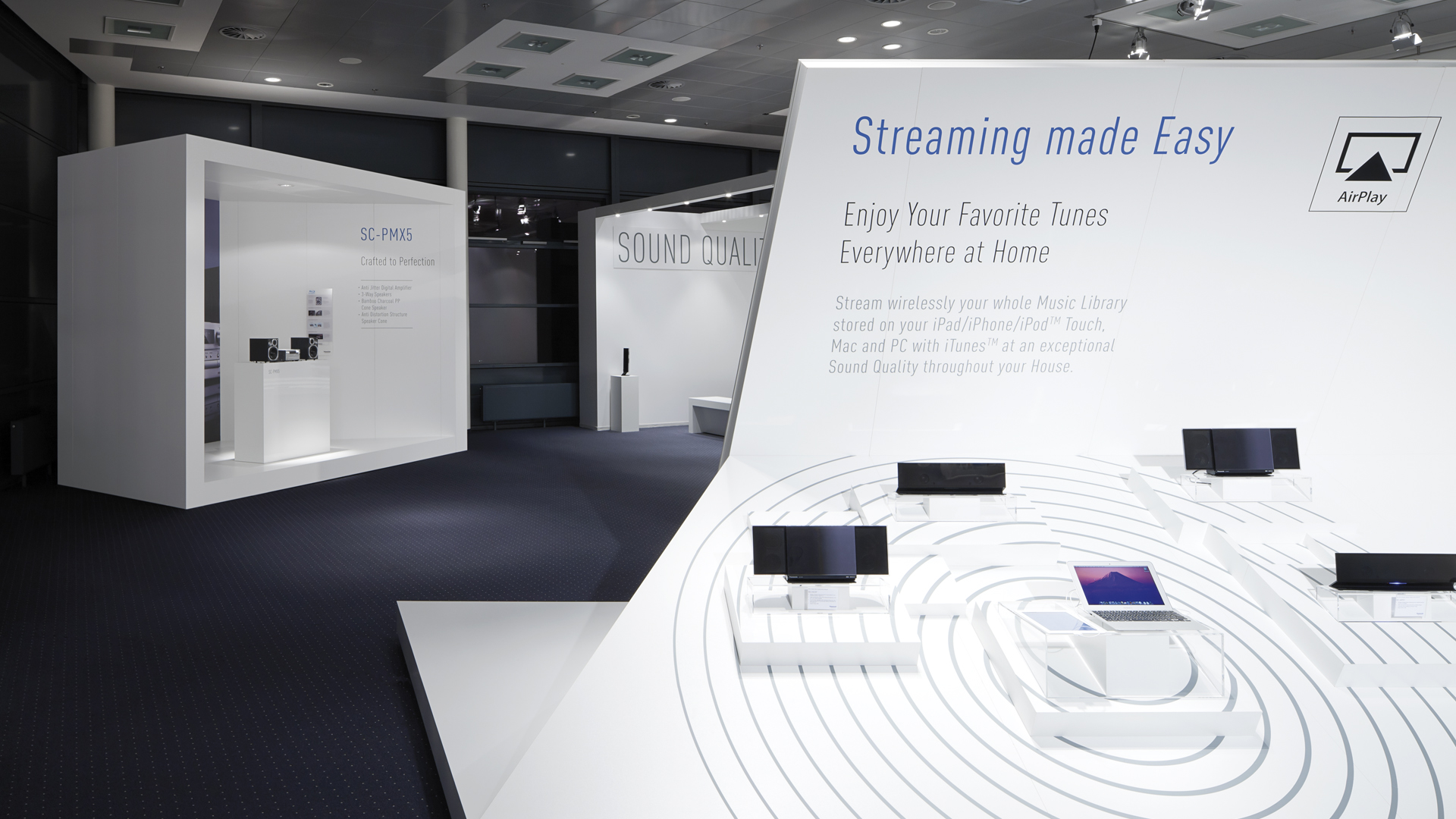 Project

Panasonic, Panaconvention 2012

Location

CCH Congress Center Hamburg