D'art Design Gruppe designs an interactive brand space for Electrolux at the EuroCucina 2012
The D'art Design Gruppe arranges the market launch of the Inspiration Range of Electrolux for the international market in an interactive Scandinavian Design.
Electrolux passes on its experiences as a professional outfitter of Michelin kitchens to home kitchen pros. Electrolux presents its new "Inspiration Range" at the EuroCucina 2012: professional kitchen devices adapted to the needs of a normal household.
The brand architecture arranged by D'art Design spatially highlights the exclusiveness of these kitchen appliances. With brightness, lightness and spaciousness the fair design creates a prominent stage for the high-quality products at the EuroCucina 2012. The combination of bright, spacious and rectilinear spatial structures with warm woods conveys the Scandinavian flair of the company Electrolux on an area of about 1,000 sqm. The fair architecture's rectilinearity matches the linear elegance of the new Inspiration Range by Electrolux and integrates the renewed corporate design of Electrolux into the stand design. The new logo tridimensionally integrates itself into the blue ribbon that surrounds the fair stand. The fair concept of the D'art Design Gruppe from Neuss, Germany, fuses two essential spatial components: On the one hand, material, light and space communicate the products' high quality; infotainment, multimedia and interaction; on the other hand, they convey contents and innovations with direct experiences – learning by doing! The advantages of the CombiSteam oven that cooks with steam are e.g. communicated via an interactive touch screen. In direct proximity, there is an elongated screen that presents the advantages of soft cooking with softly flowing moving images. The soft fizzling of water steam completes the product arrangement sound wise.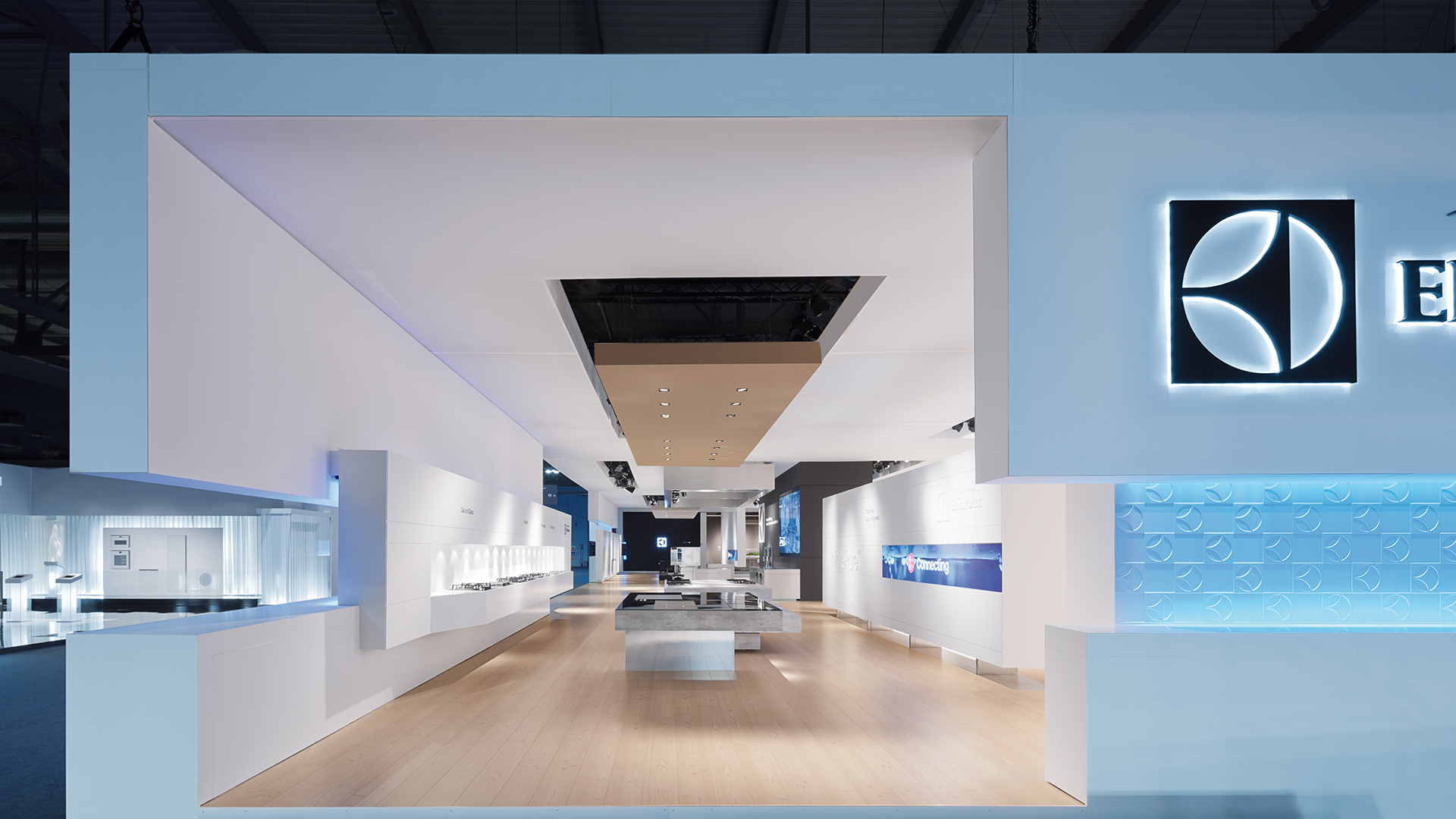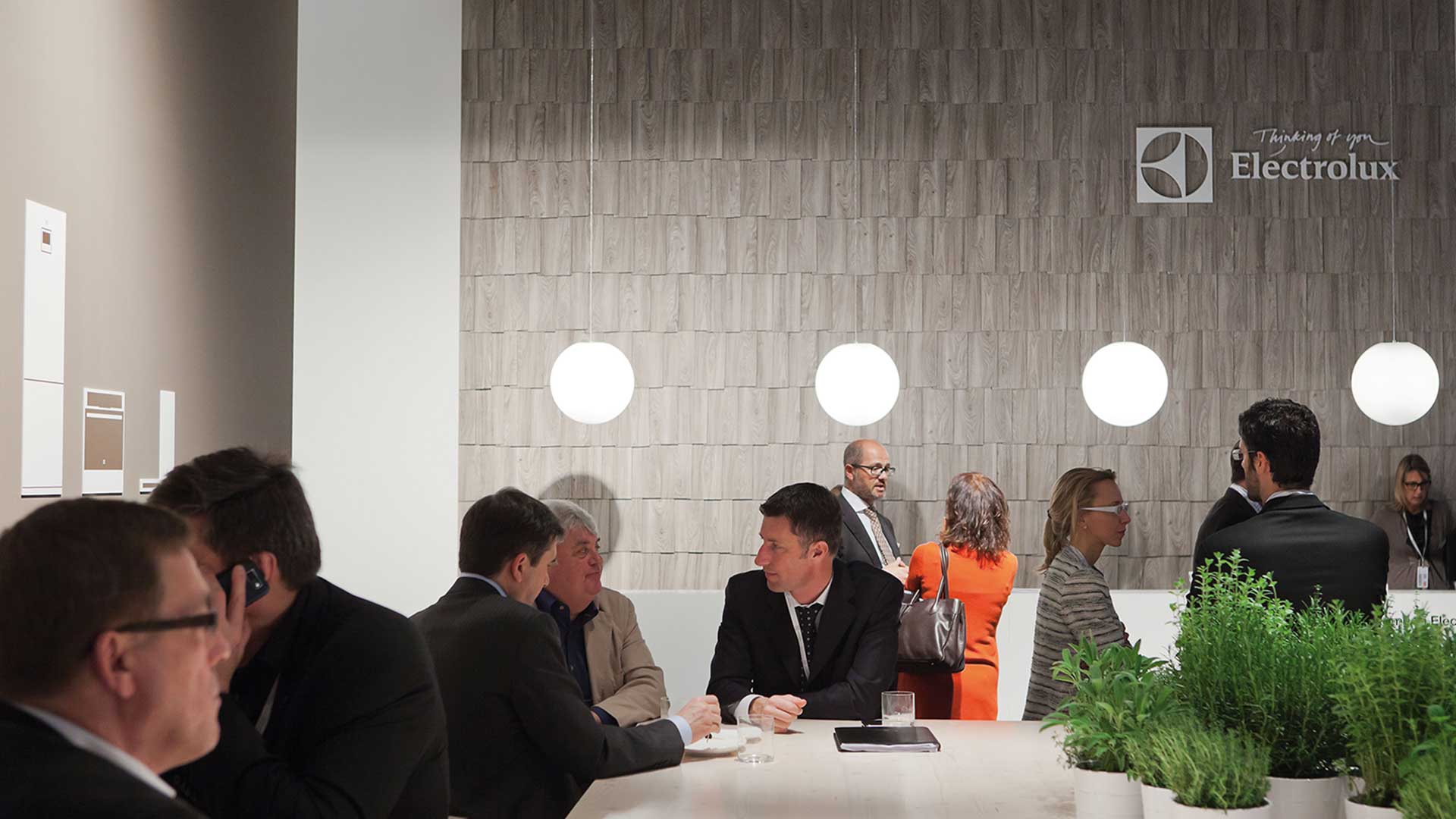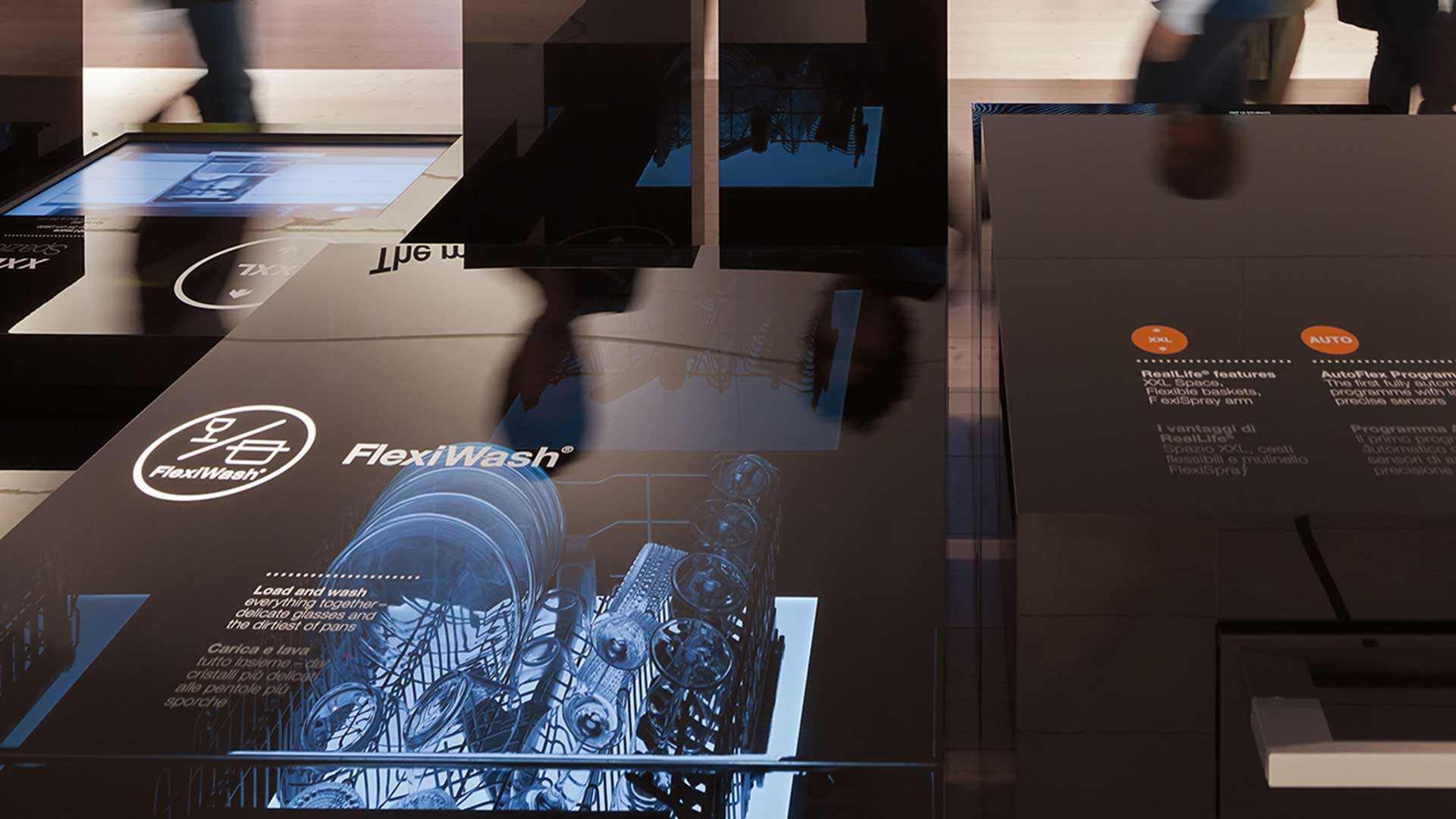 "The key design idea is "scandinavianess", innovation, brightness, light and space."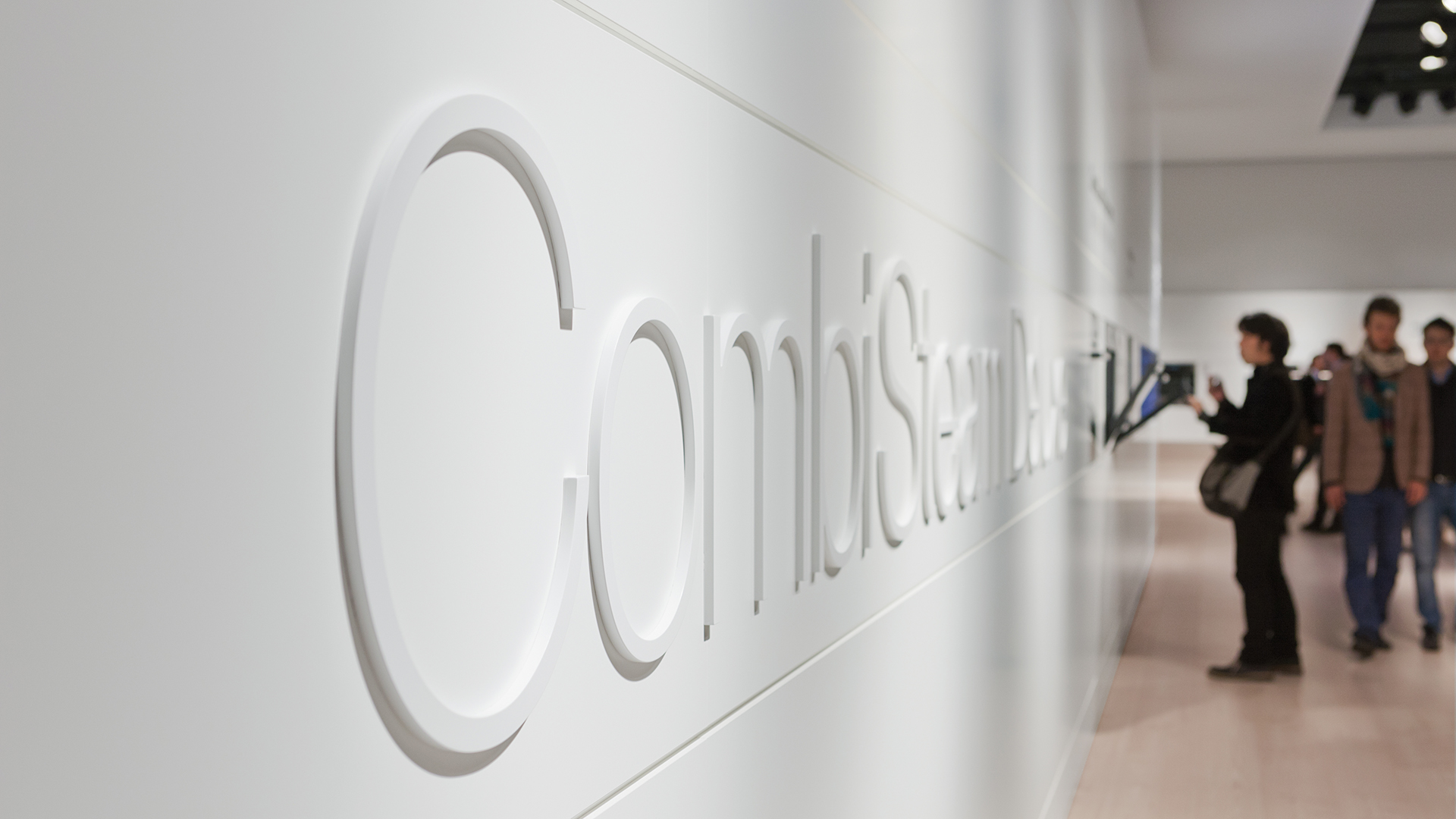 Project

Electrolux, eurocucina 2012