At Europe's largest video game trade fair, gamescom 2023 in Cologne, MEDION ERAZER presented itself with its hardware that gamers love. The booth stands out with its stable lattice architecture, the shape of which is reminiscent of tower PCs and strikingly emphasizes the sides of the exhibition space, while a large ERAZER Wings logo sits above the middle. The colors cyan, blue, gray and black dominate the image and light.
The trade fair booth is modern and cool. It fulfills a matrix of different functions: gaming, stage, product tables and a pedestal for the iconic ERAZER lady. Behind the central computer gaming table for six participants there is a stage towards the back wall. A large screen is installed above. There are two sim racing seats slightly elevated in the rear corner area, which invite you to enjoy a more intense racing experience. The individual areas combine ERAZER hardware with gaming experiences, entertainment and communication.
Technology, games and innovation meet on the booth and visitors meet with ERAZER as a brand for high-end performance and high-end gaming. The easy accessibility and the various interaction options create positive experiences with the products. The overall experience, from brand perception to the playful touchpoints, offers the trade fair audience insights into ERAZER's potential.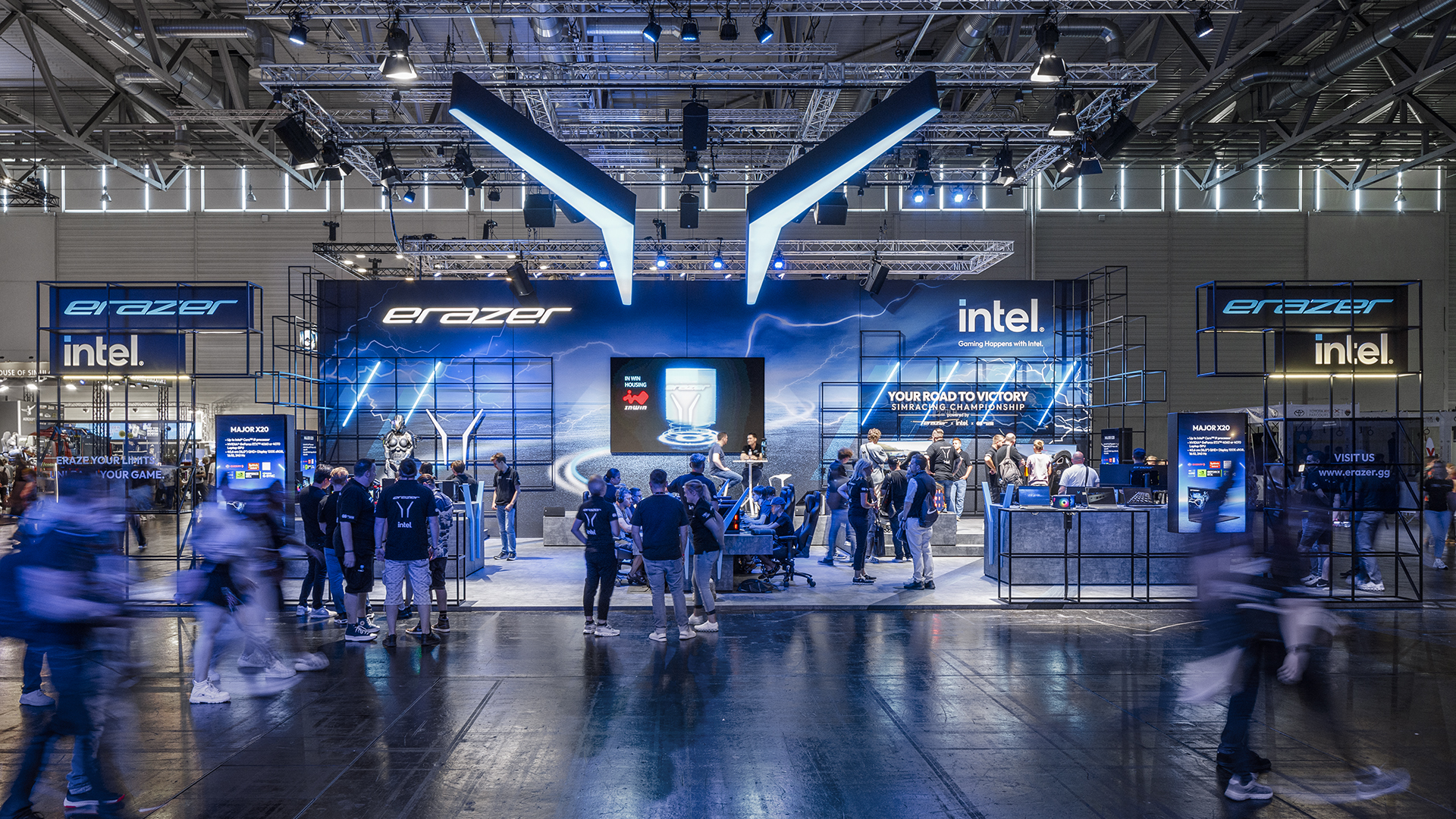 ProjeCt

ERAZER, GAMESCOM 2023

photography

Lukas Palik FotografiE