IN BETWEEN -
Are you ready to explore the future?
What moves brands in times of brand fiction, artificial intelligence and the increasing fusion of physical and digital touchpoints? This is the starting point of the Dart booth appearance at the OMR Festival 2023 - the meeting point of the digital and marketing scene. Under the title IN BETWEEN, we are expanding our analog presence to include digital experiential spaces and showcasing developments for 360° environments, augmented reality, virtual reality and mixed reality.
Simple and strong - few elements like neon-colored scaffolding and LED screens characterize the booth design. A mirror wall mounted along the entire length only appears as a complete reflection of the stand upon closer inspection – in particular the mirrored scaffolding creates the perfect illusion of an extension of the space.
The doubling of the scaffolding structure leads to the main idea of IN BETWEEN's concept: possibilities for immersive experiences created in the fusion of physical and digital reality. Similarly, when first entering the Virtual Reality Experience, the characteristic neon-colored scaffolding extends in all directions into virtual space. Symbolically, the real environment in which visitors find themselves expands.
The Virtual Reality Experience offers various activities and challenges that can be followed live by the audience on the oversized LED screens. The experiential storytelling subtly integrates those themes that are of central importance in the creation of immersive and innovative brand experiences today and in the future: Attention, Change, Sustainability, Creativity and Expansion.
"In between realities: technology and society are evolving at breathtaking speed, enabling new forms of interaction every day. With IN BETWEEN, we explore the potential of immersive brand experiences in phygital worlds and create a gamified place of experience."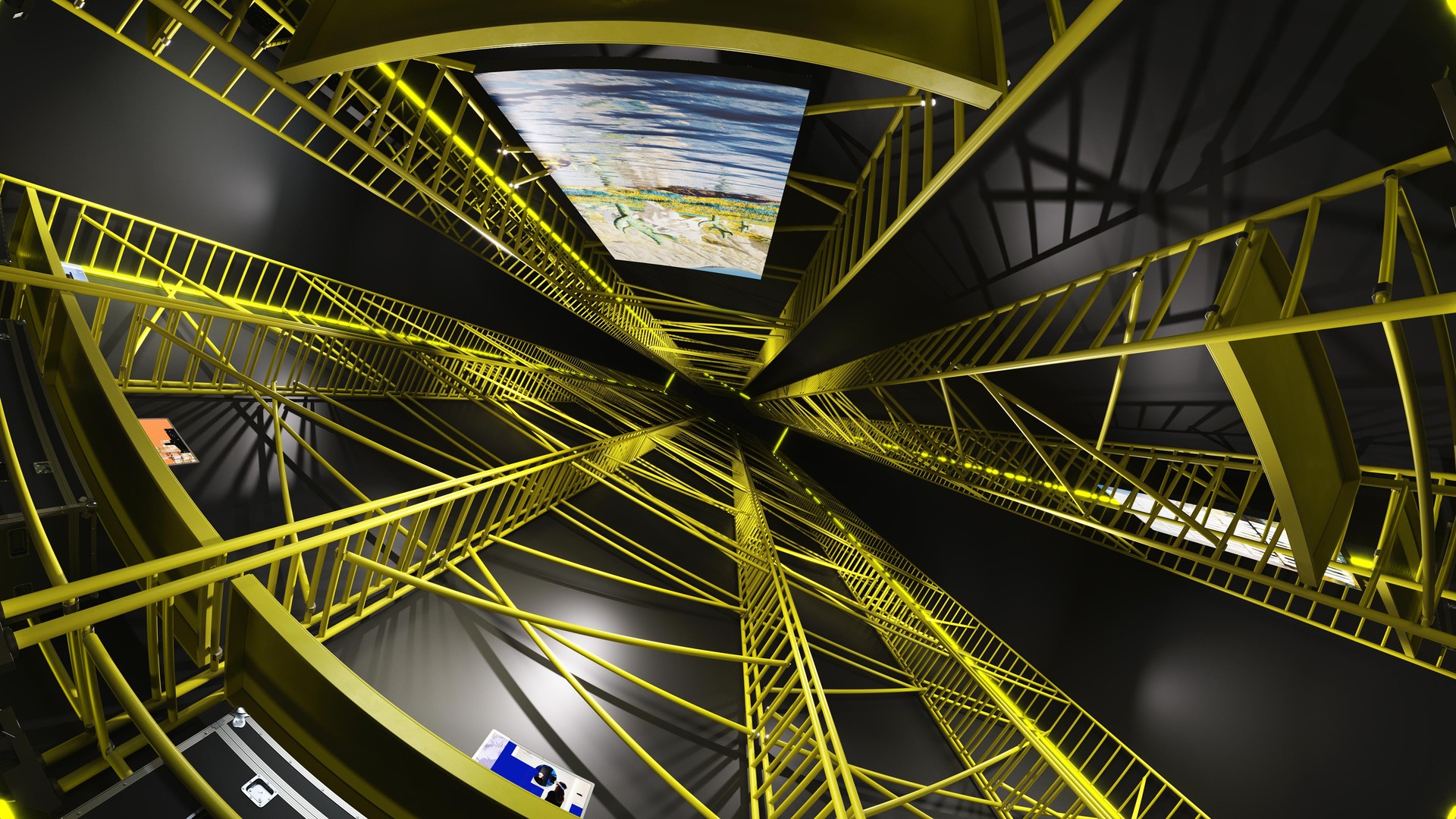 ProjeCt

D'art Design Gruppe, OMR 2023

photography

Chris Caliman

videography

Chris Caliman