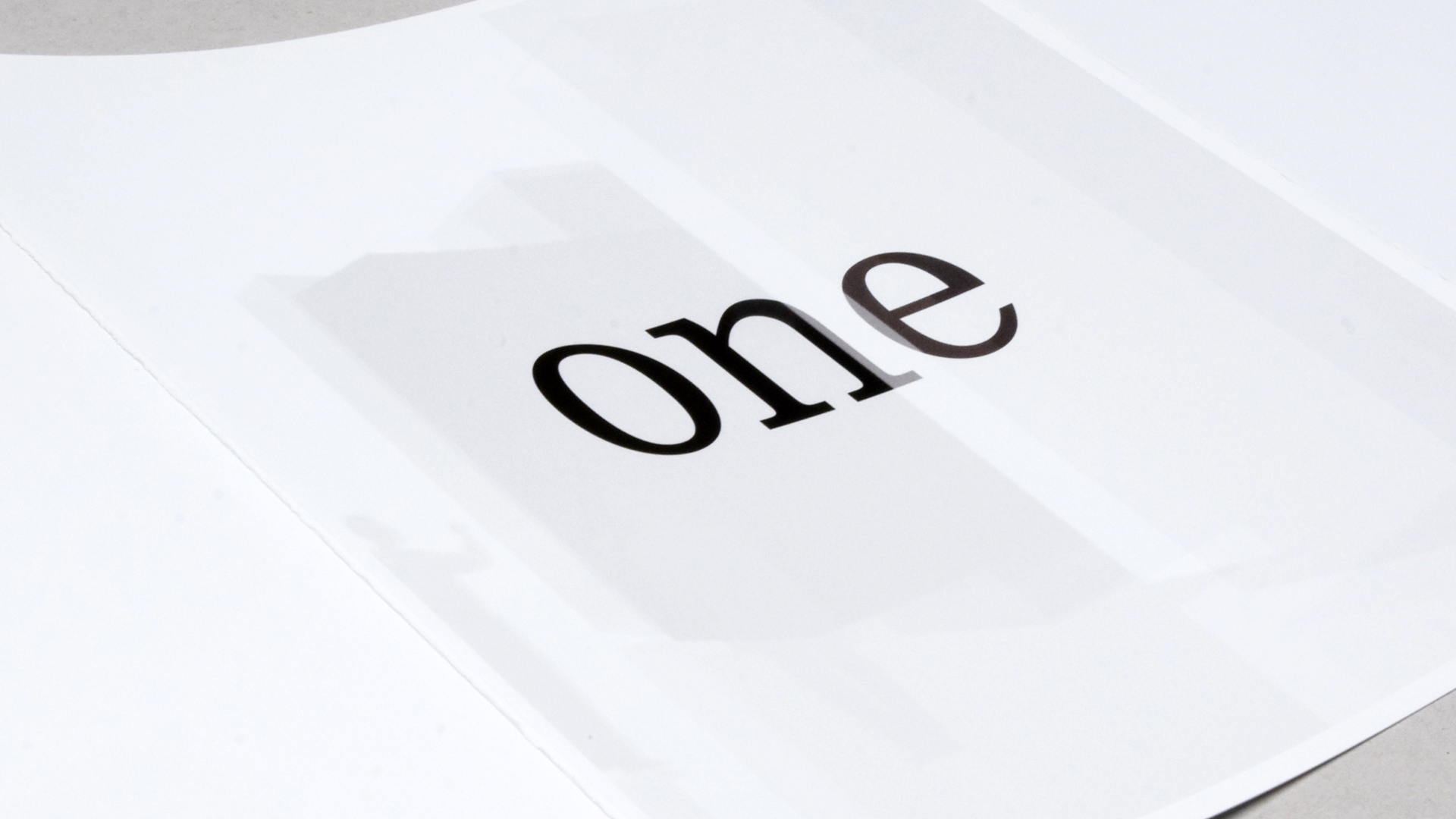 Communication design for the Dart EuroShop appearance in 2011
Around the topic "One" Dart creates a multitude of communication tools, to present the agency for spatial communication in the context of its fair motto. 
One sweeping idea is the initializing idea for every creation process. This idea is the protagonist of the tridimensional as well as dimensional means of communication on the occasion of the brand appearance of the D'art Design Gruppe at the EuroShop 2011. Apart from invitations and brochures, the objective was to develop a special collection edition for projects and a special give-away. This give-away was a card game, which had similar objectives as the fair architecture. Several sections show the different areas, which distinguish the agency for spatial communication from Neuss.
The invitations and brochures are in harmony with the design of the tridimensional arrangement of the fair appearance. The book "Do. Do it. Do it again." shows impressions of all EuroShop appearances of the communication agency since 1999.  This analogue almanach can be read by everybody at the fair stand and serves as the tangible complement to the digital media of "One": In the "window display of ideas" six different screens show known works of the D'art Design Gruppe.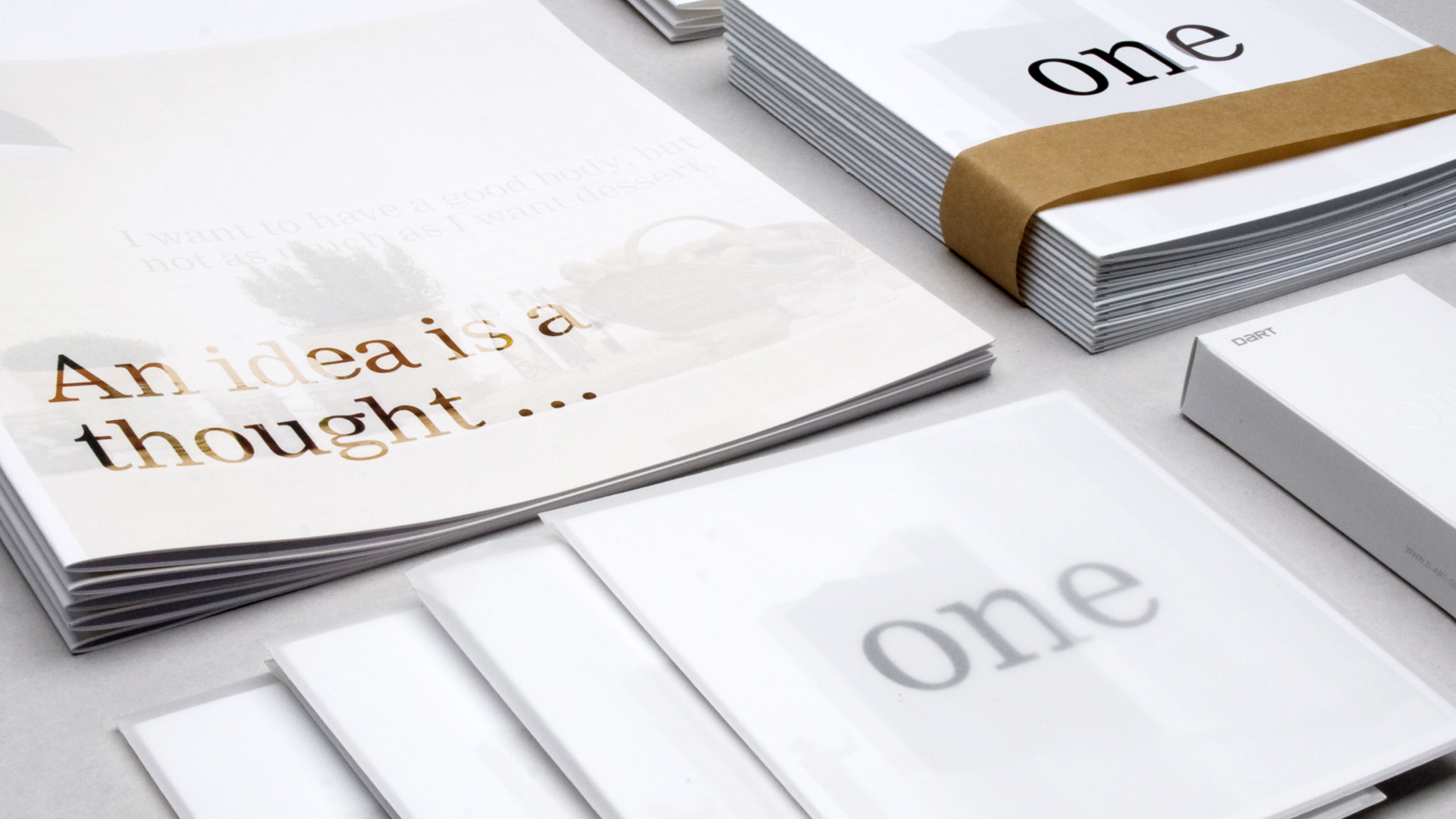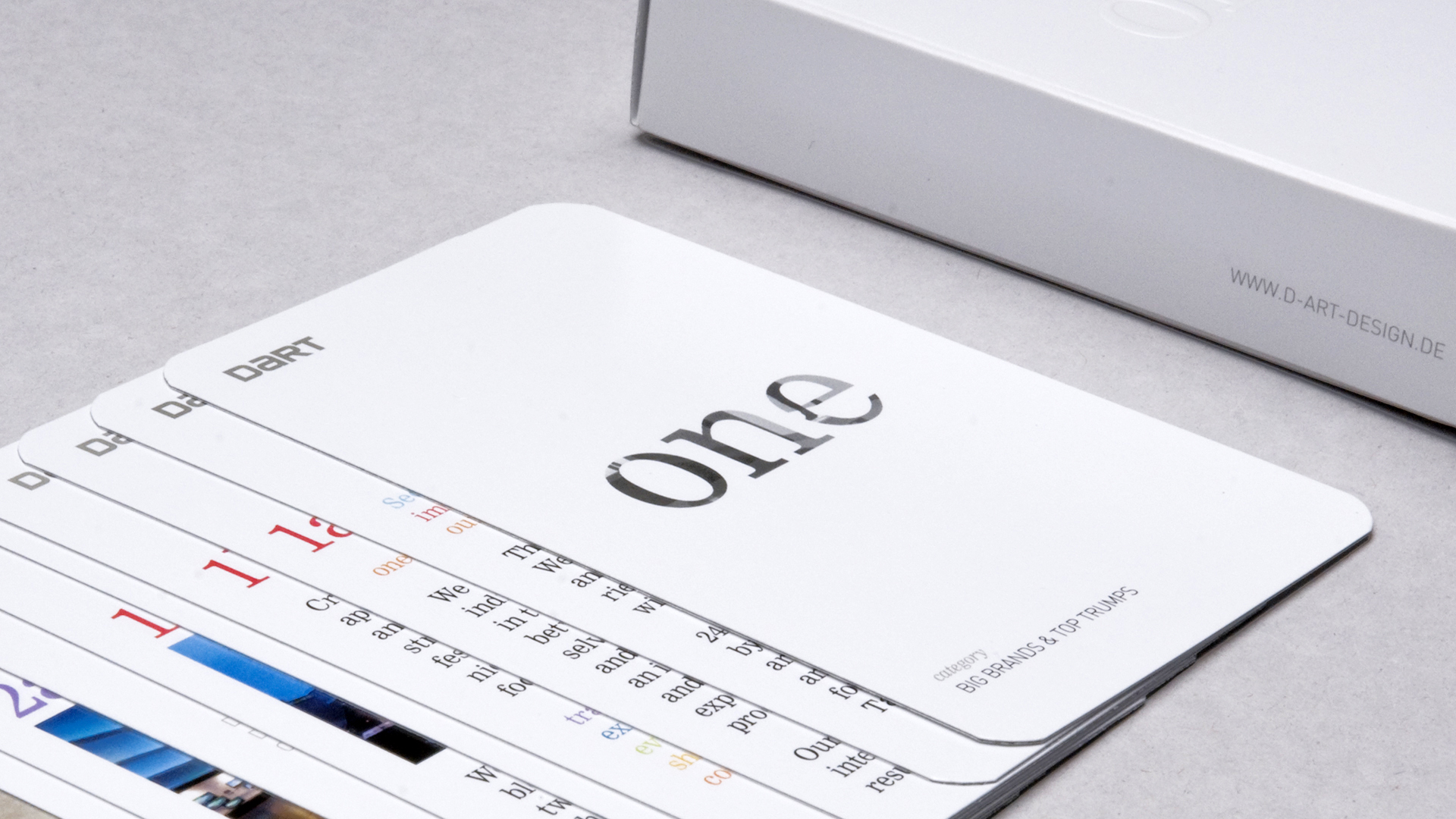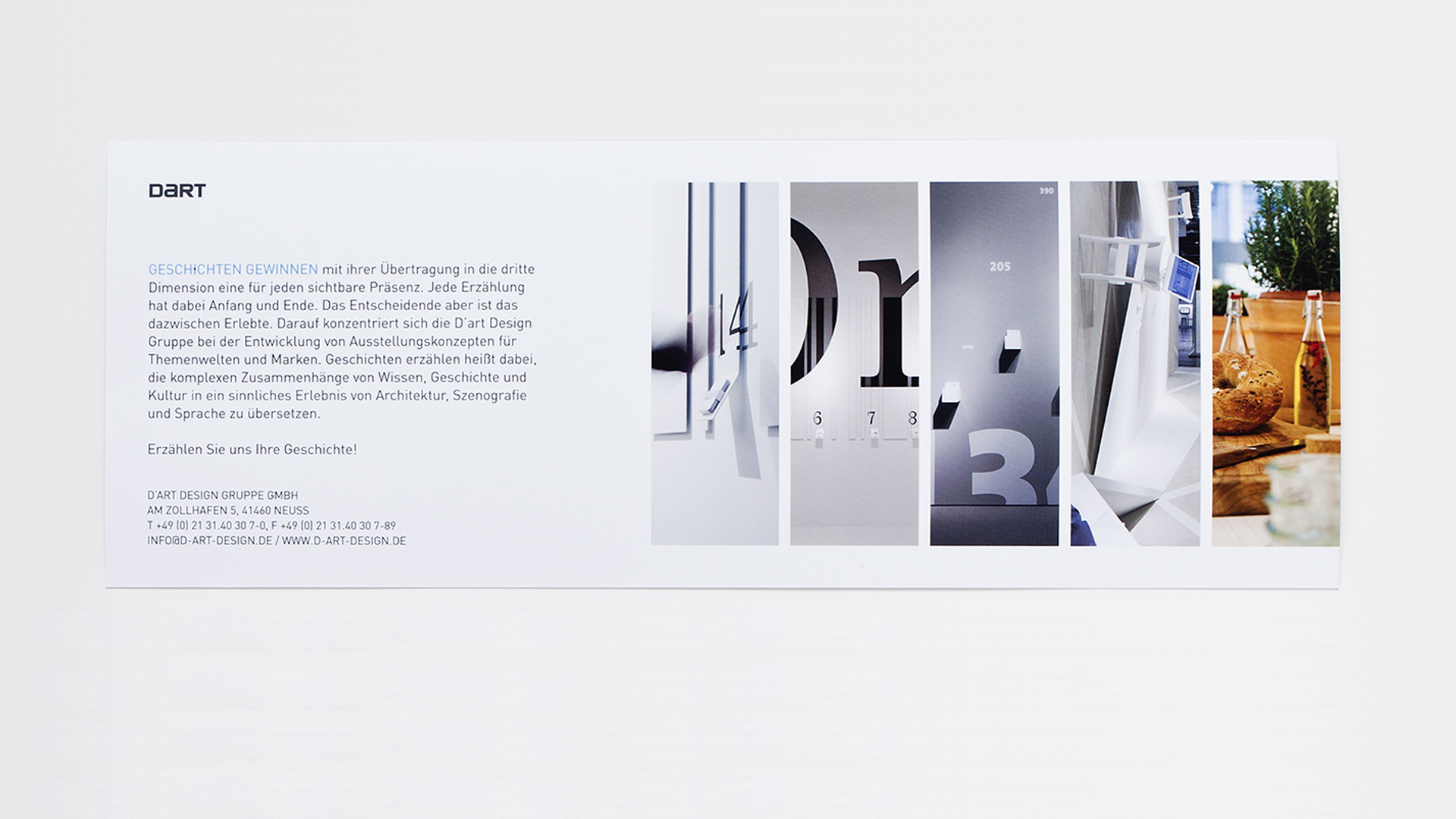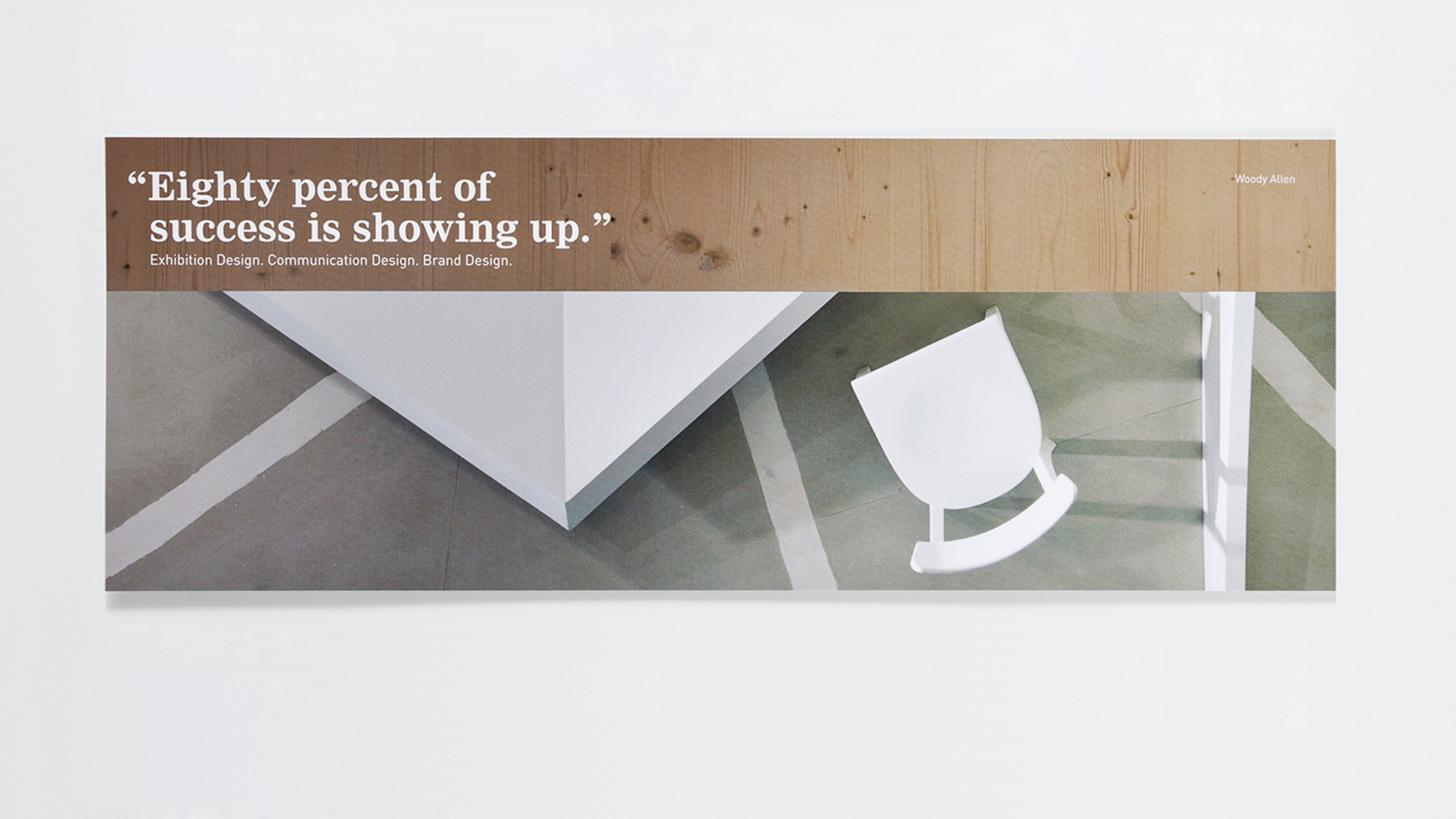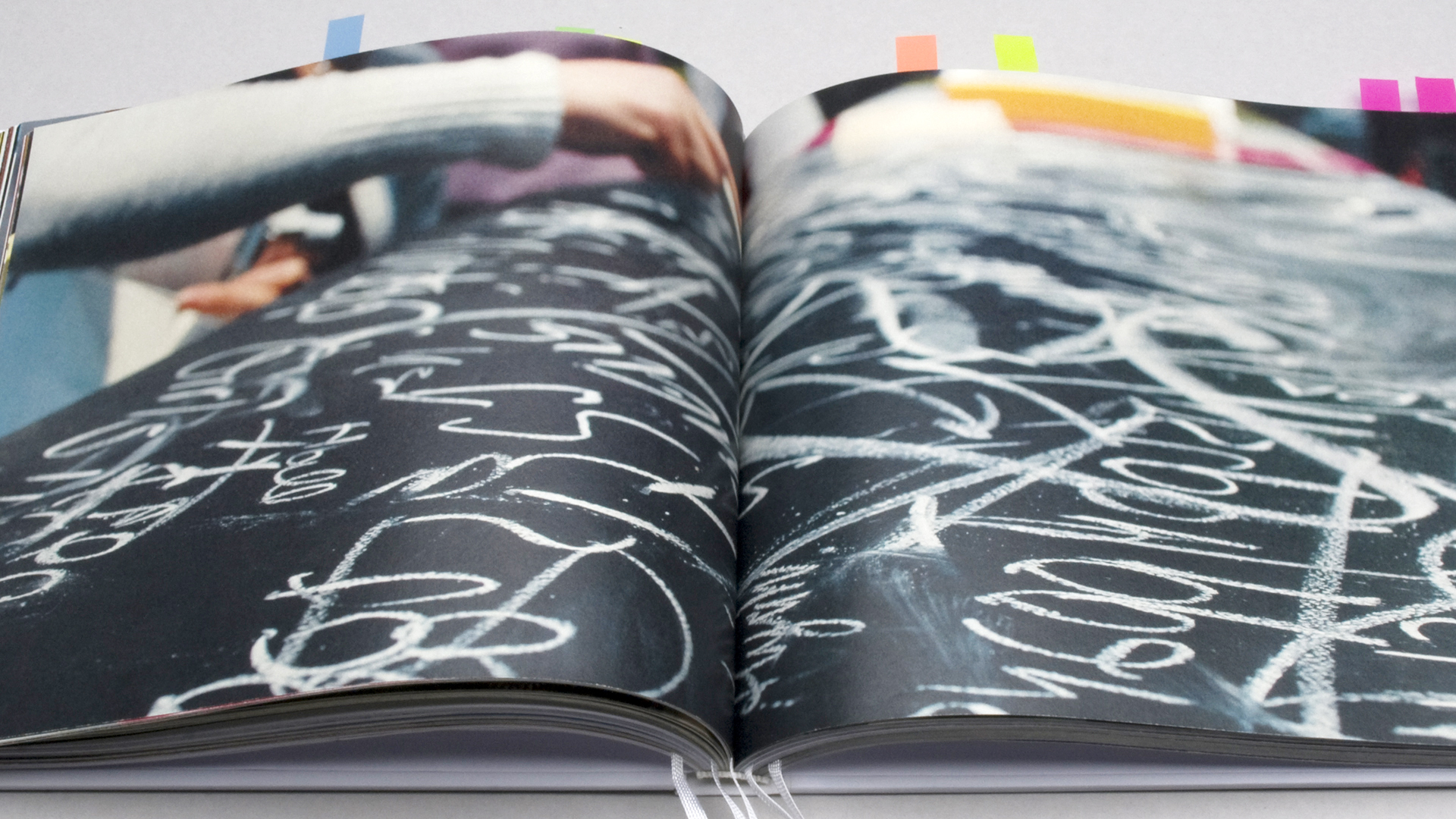 Project

D'ART DESIGN GRUPPE, EUROSHOP 2011

Photography

HENNING HUMML