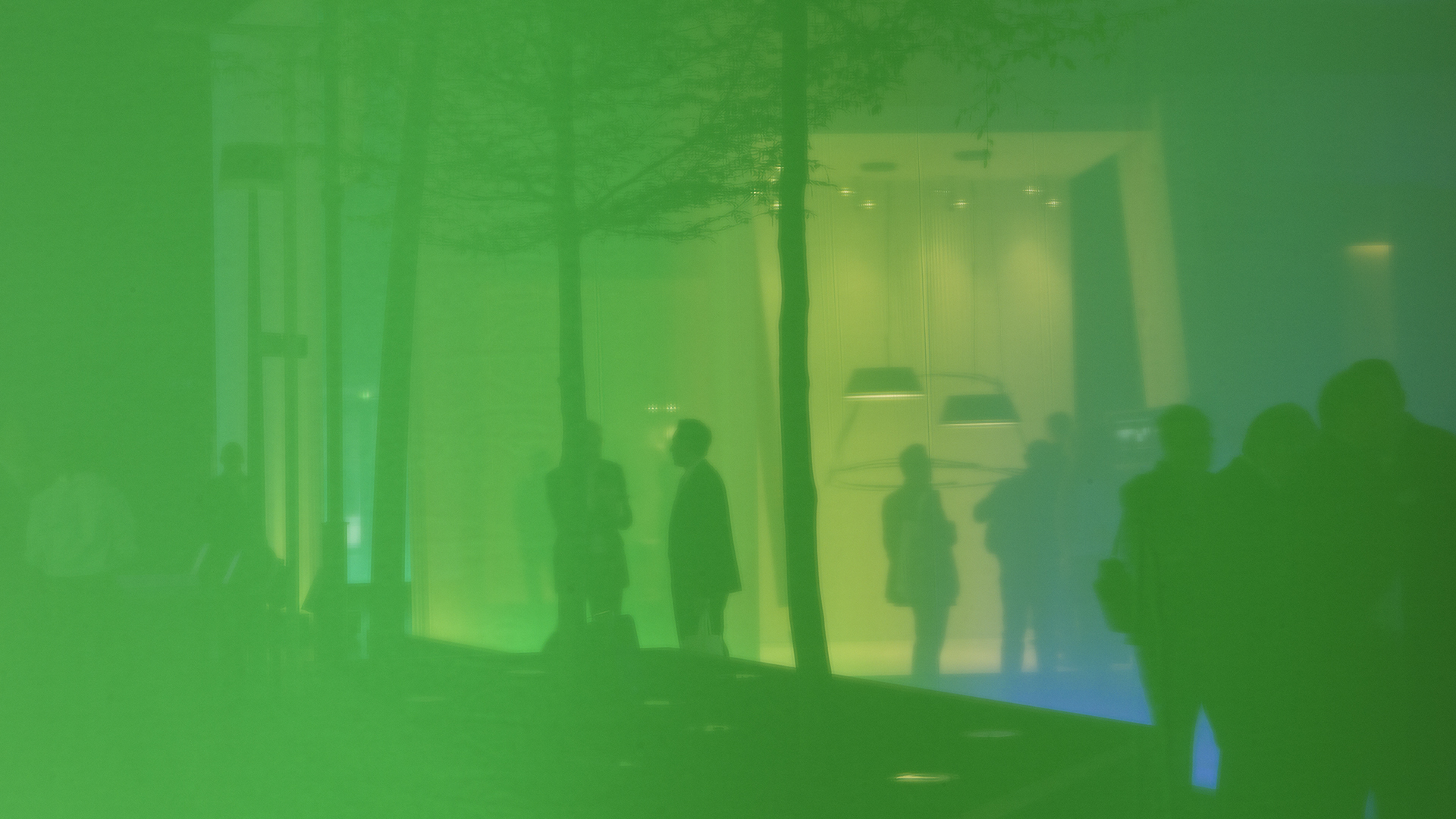 Mediatectonic spatial communication for Philips at the Light + Building 2010
The Philips Lightwave at the Light + Building 2010 allows visitors to experience, how light atmospheres can influence their senses. Acoustic worlds promote the interactive spatial communication.
With the design of the Lightwave for Philips at the Light + Building 2010, the leading topic "Feel what light can do" receives a holistic arrangement, which enables visitors to spatially experience the topos. They can interactively experience the direct effect of light on a human being's sensation. The translucent spatial communication spreads over a luminous light membrane with a length of 260 metres. It shows the added value of light for human well-being. Starting from the stand's core pulsates an interplay of different colour shades and visual atmospheres accompanied by acoustic installations. It slowly spreads the effect of the different light atmospheres in the whole Philips brand space. Visitors can deal with the details of the light nuances' meaning at 21 cubes in the fair stand. The Lightwave's creation combines architecture, projections and acoustic installations to one unit that bathes the whole space.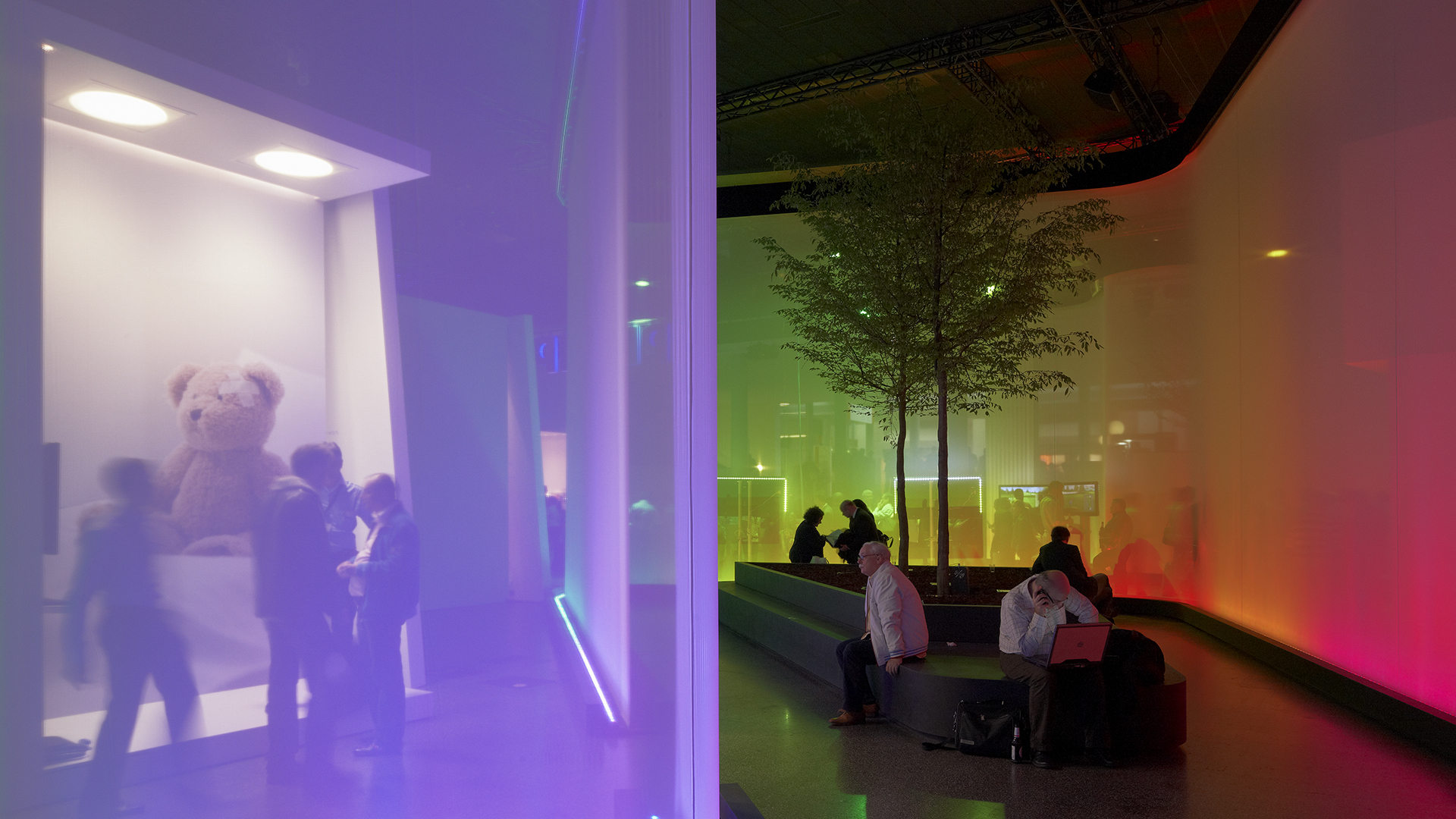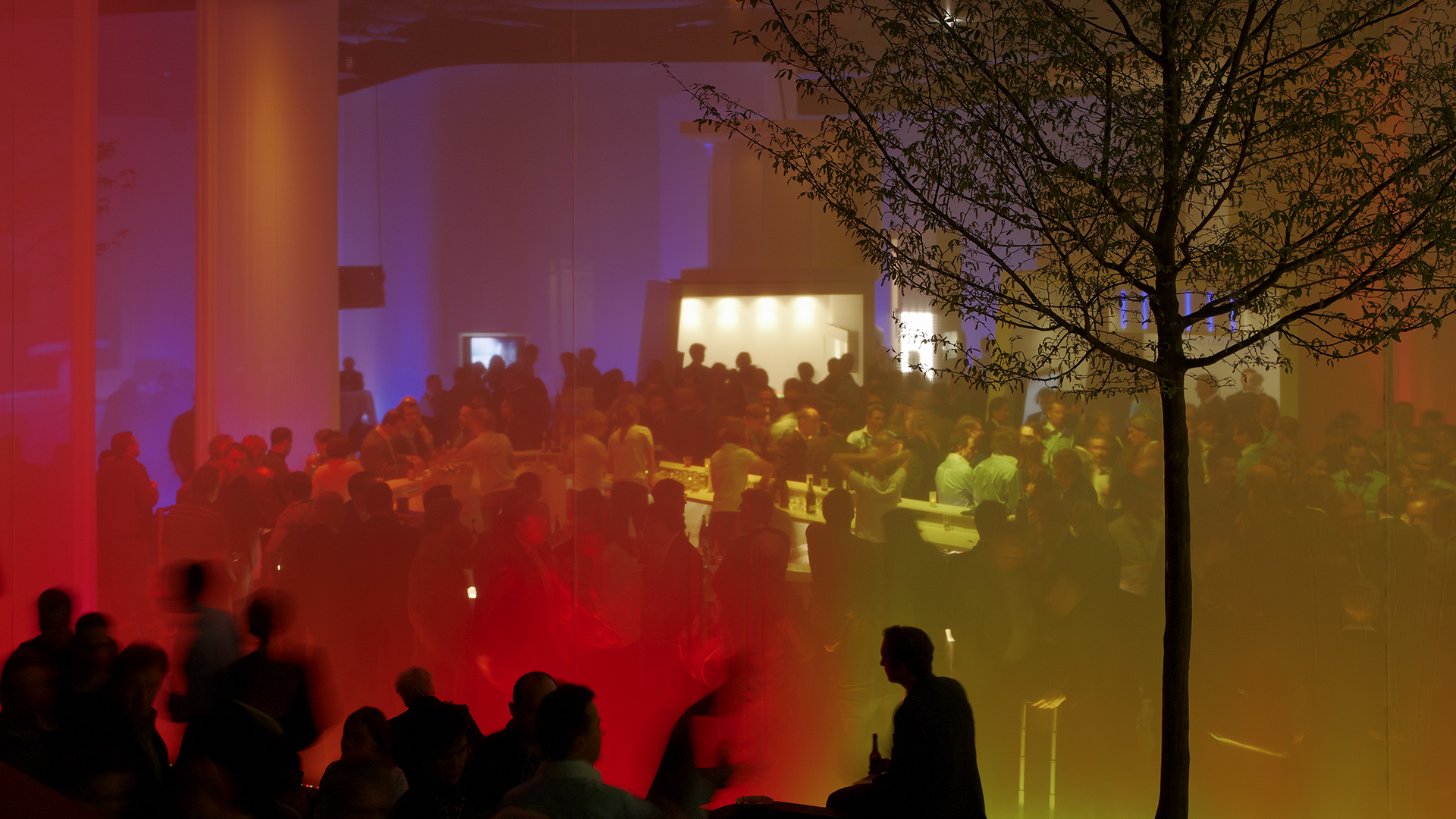 Project

PHILIPS, LIGHT + BUILDING 2010