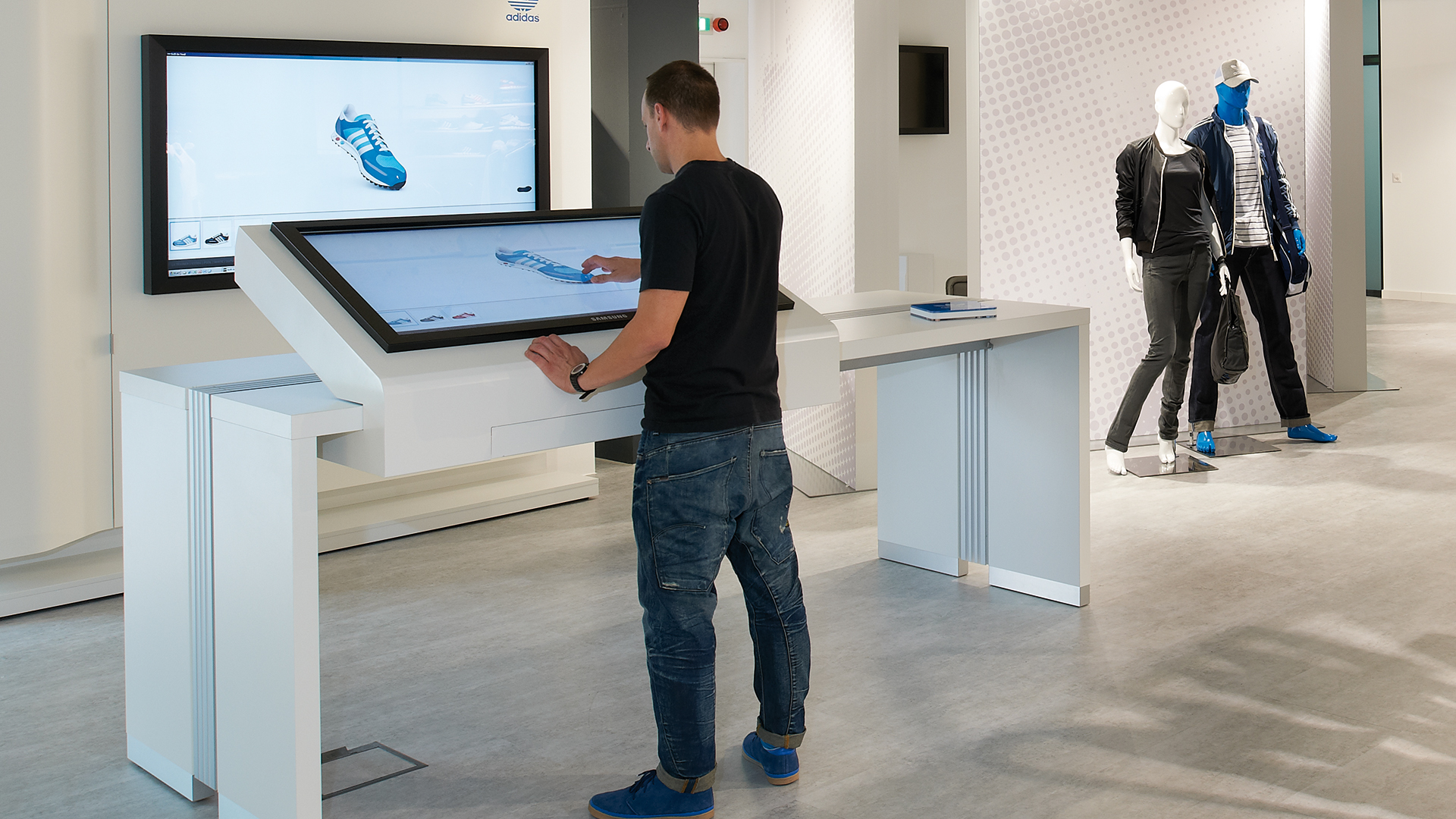 Store design with an integrated sales piece of furniture for adidas.
아디다스는 새롭게 디자인된 스타일룸에 통합된 아주 영리한 진열대를 선보입니다. 그것은 판매 과정을 간편하게 만들고, 디지털화된 컬렉션을 보여줍니다.
이 실용적인 진열대는, 버추얼 매입 시스템(VSiT, Virtual-Sell-in-Tool)으로 아디다스의 스타일룸을 위해 특별히 고안되었습니다. 마치 매장 내 가구처럼 구성된 이 버추얼 매입 시스템은 아디다스의 전체 컬렉션을 한눈에 확인할 수 있고 동시에 구매가 가능한 장비입니다. 또 한편으로 다양한 제품군의 실제 색상과 소재를 확인할 수 있으며, 그것들을 조합하고 분석하여 하나의 완벽한 아웃핏을 완성할 수 있습니다. 아울러 제품의 핵심 정보, 주의사항 그리고 배송에 이르기까지 디지털화된 제품관리 시스템으로 일련의 서비스가 완벽하게 제공됩니다. 이 혁신적인 버추얼 진열대로서 아디다스는 한결 간편한 판매 환경을 소비자에게 제공할 수 있게 되었습니다.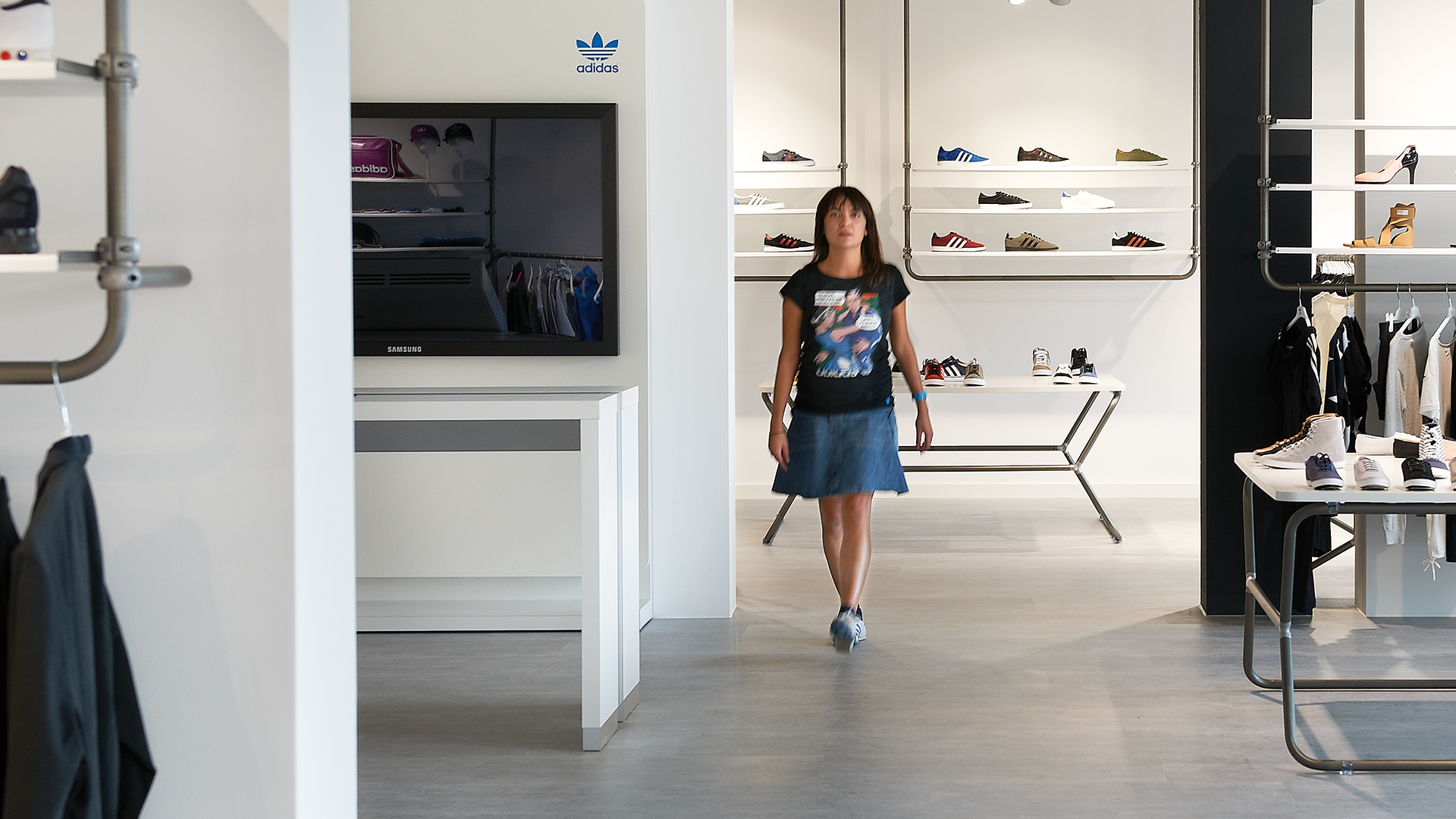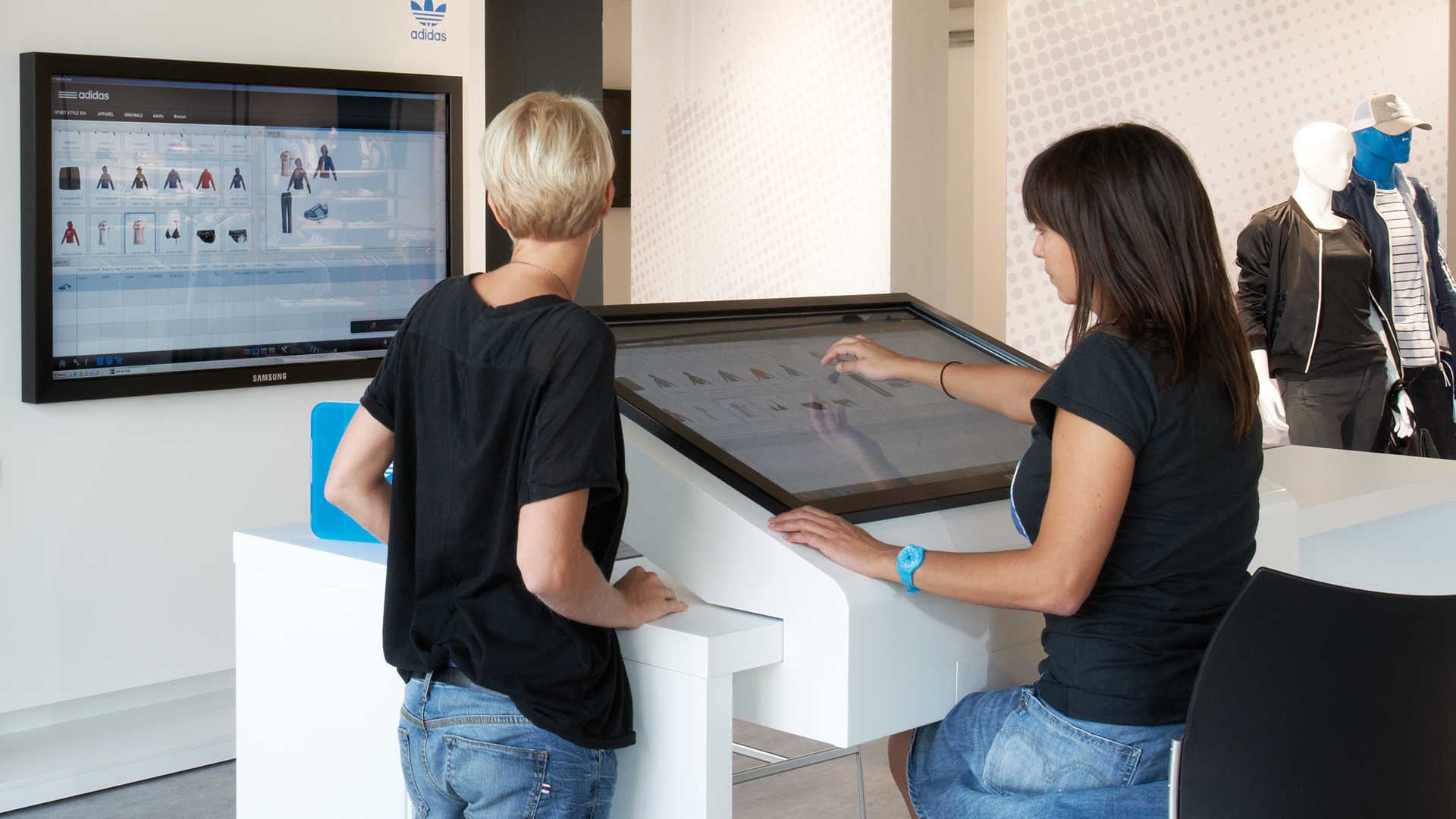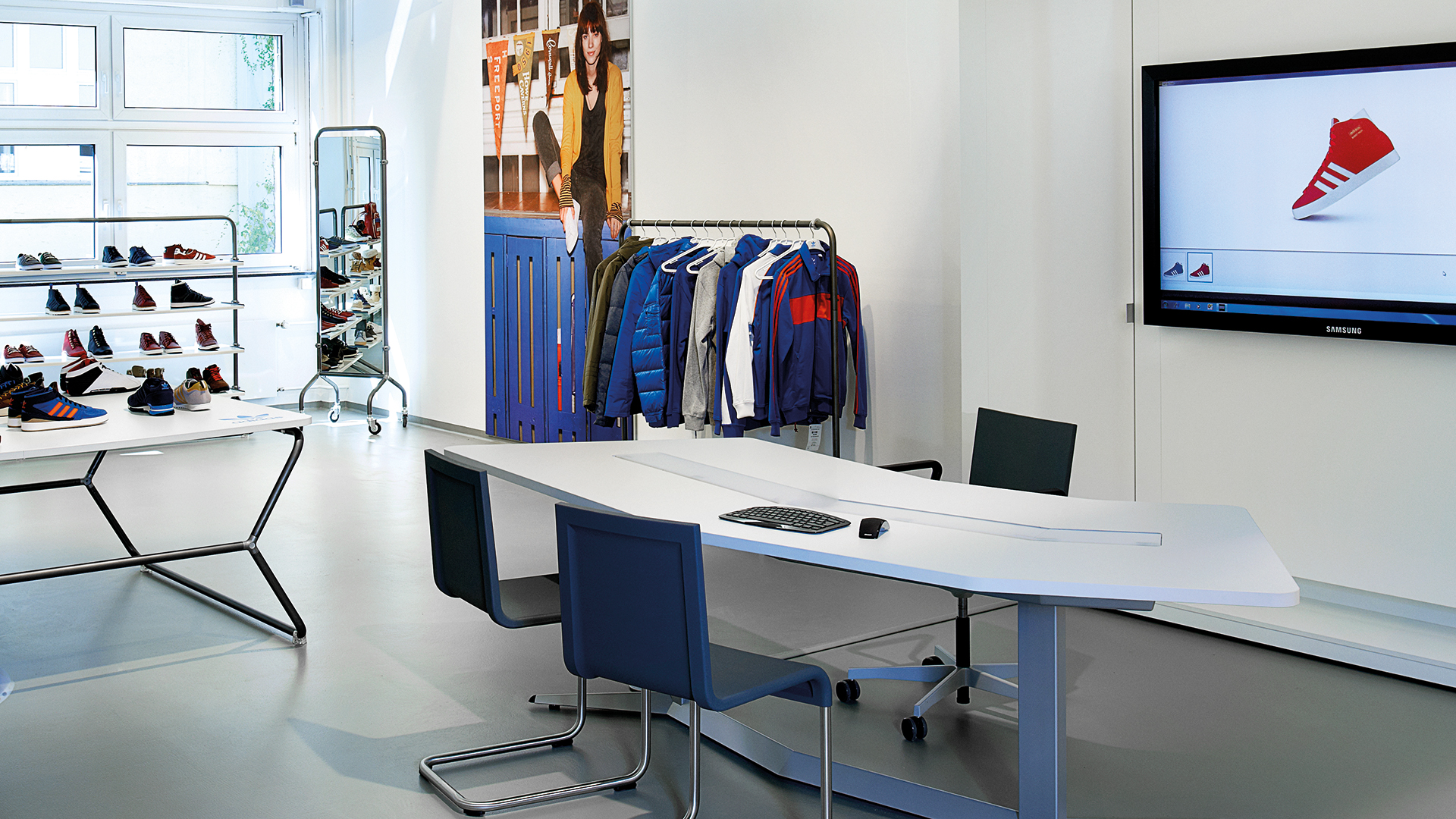 Location

Fribourg, Munich, Zurich

Photography

Daniel Schäfer