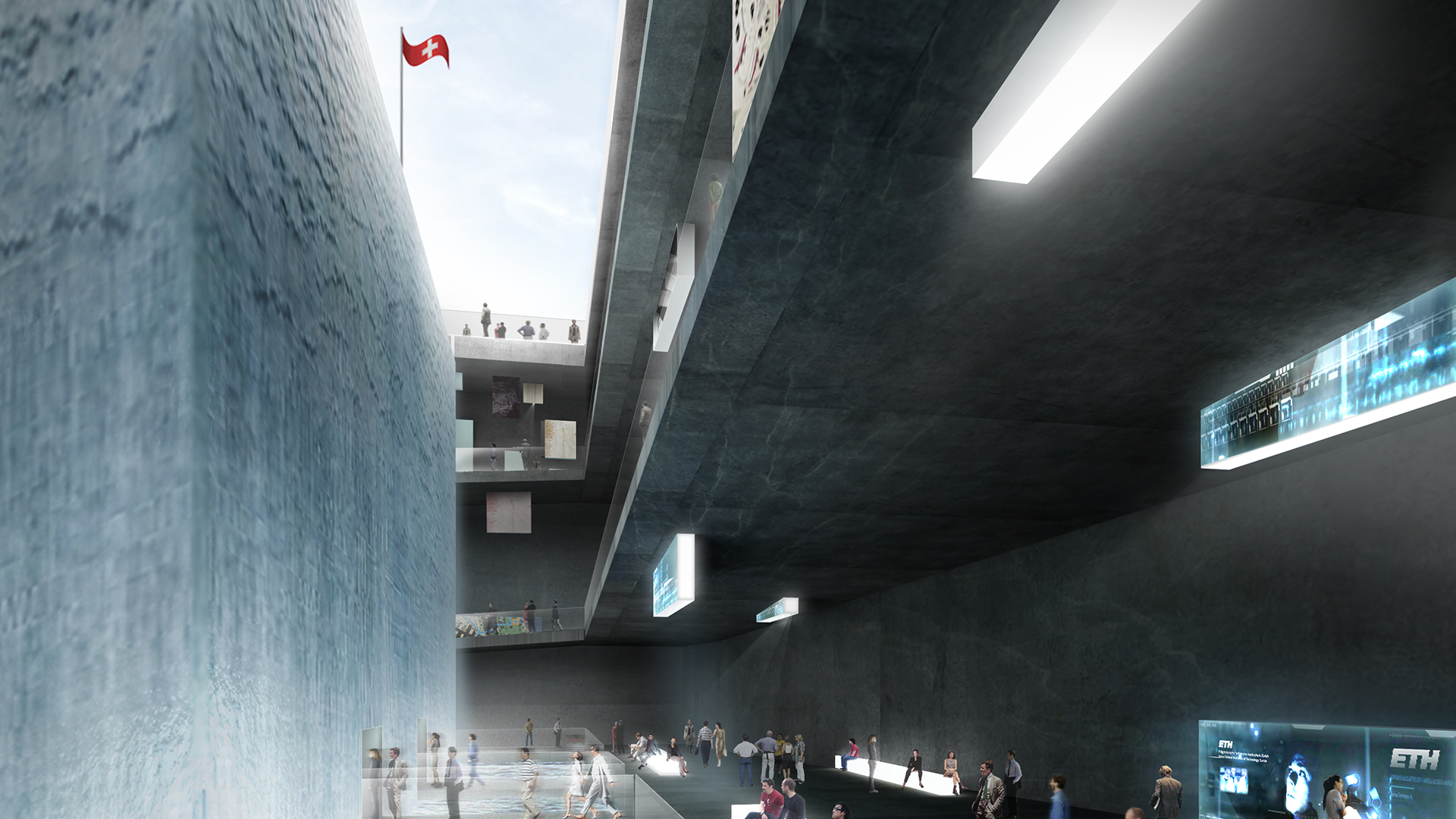 The D'art Design Gruppe conceives exhibition design for the Swiss Pavilion at the Expo 2010 in Shanghai
With the exhibition design for the Swiss Pavilion at the Expo 2010, the D'art Design Gruppe hides and at the same time opens up the stereotypes and hidden treasures of Switzerland and sends the visitors on an underground discovery excursion.
The appeal of the exhibition design of the D'art Design Gruppe for the Swiss Pavilion at the Expo 2010 lies in the idea of a superficial non-visible, but nonetheless experienceable Swiss Pavilion. On the one hand, the simple water surface mirrors significant Swiss characteristics like reservation and understatement. On the other hand, it is the beginning of a multi-facetted multimedia depiction of the true inner values of Switzerland with – literally – more depth: The exhibition's secret is hidden in the grounds. One enters the Pavilion over ramps and starts the underground path to discover Switzerland. The dragging force basically pulls the visitors in spirals around the central core into the depths and its secret hidden under huge waterfalls.
In May 2007, D'art Design Gruppe und its Expo Partner Agirbas + Wienstroer Architektur & Stadtplanung were selected with their contribution for the Swiss Pavilion for the Expo Shanghai 2010 as one of 12 awardees and was the only one amongst all submitters to be awarded with the acquisition of the concept by the Swiss Confederation.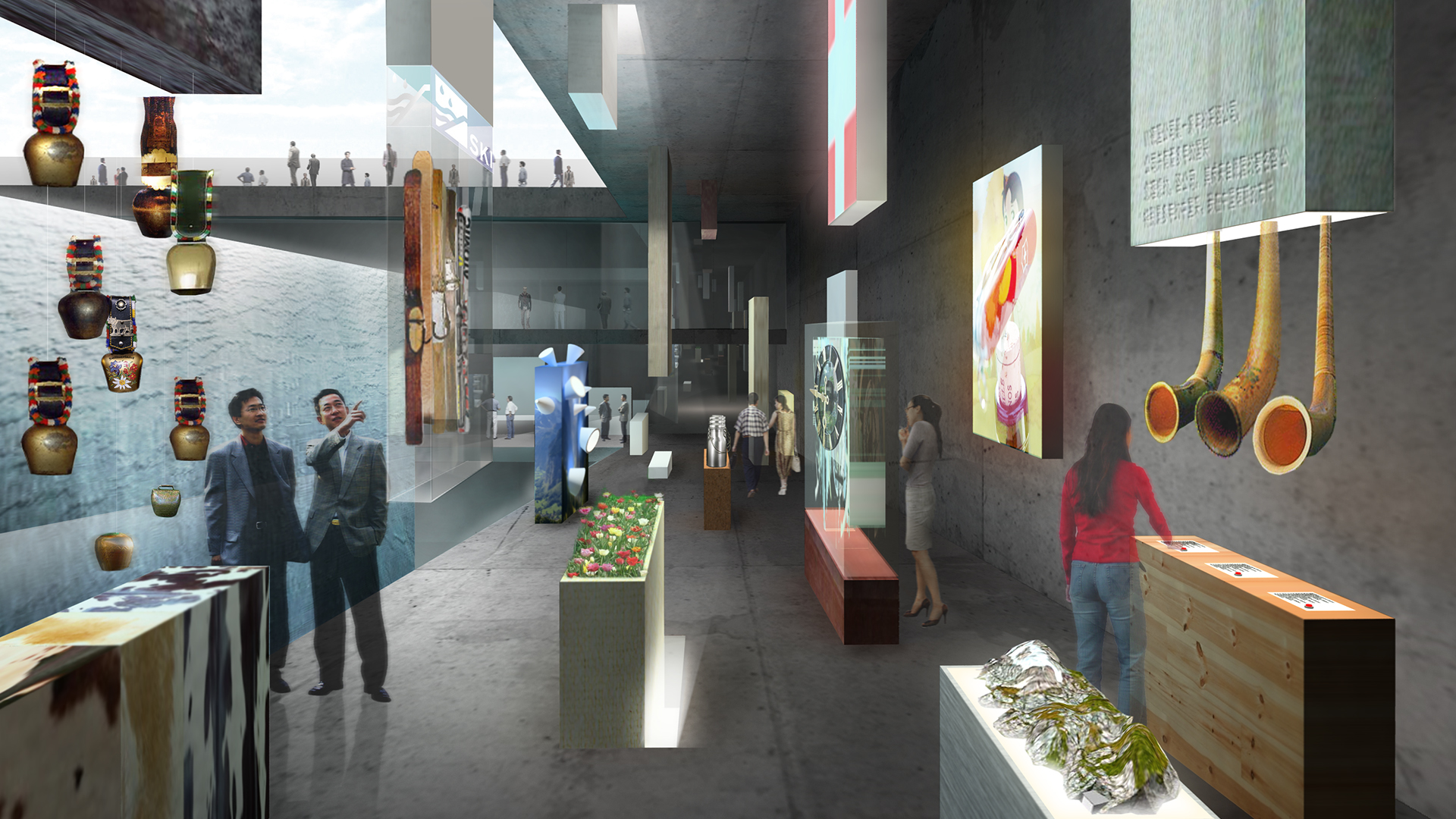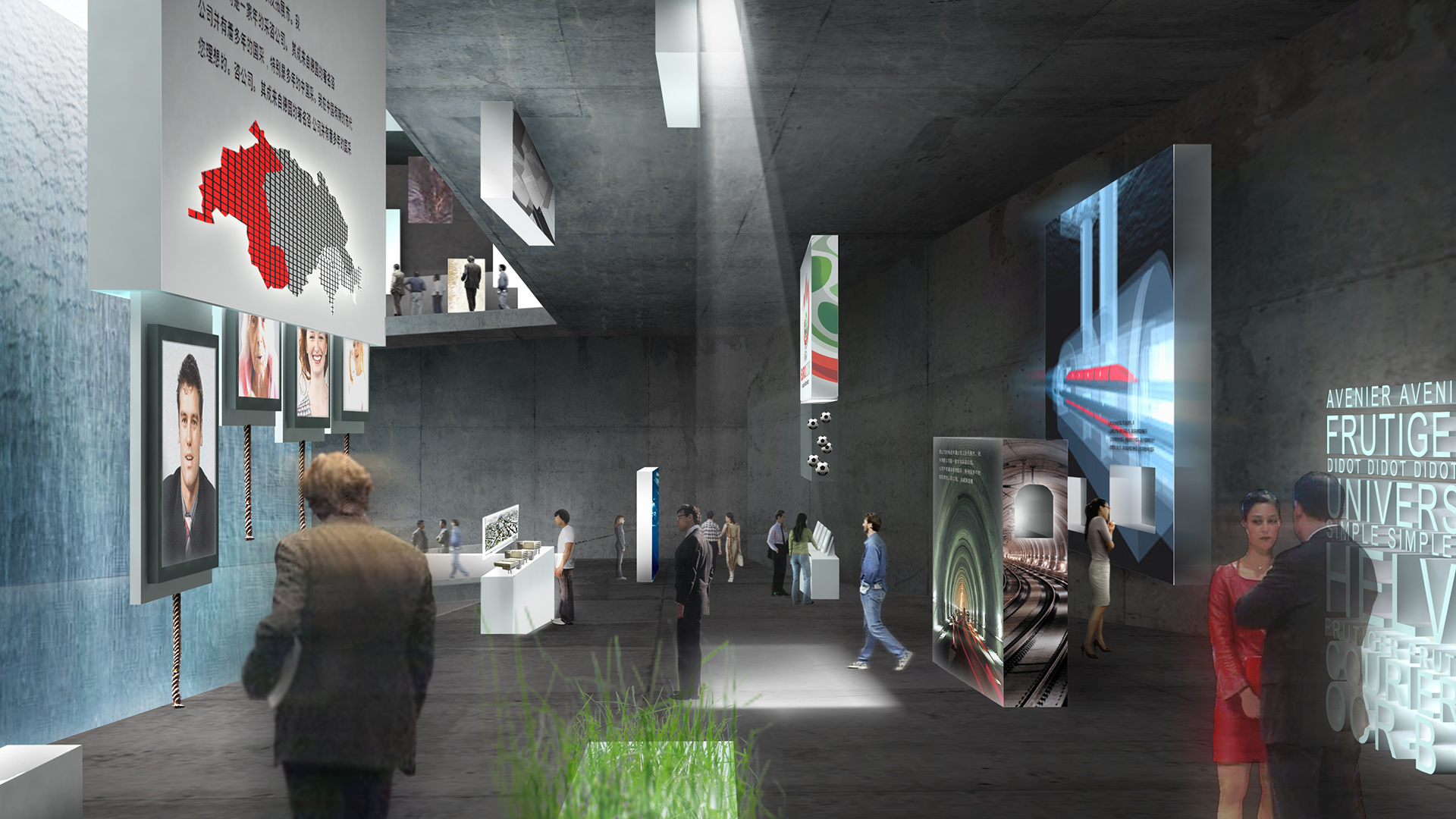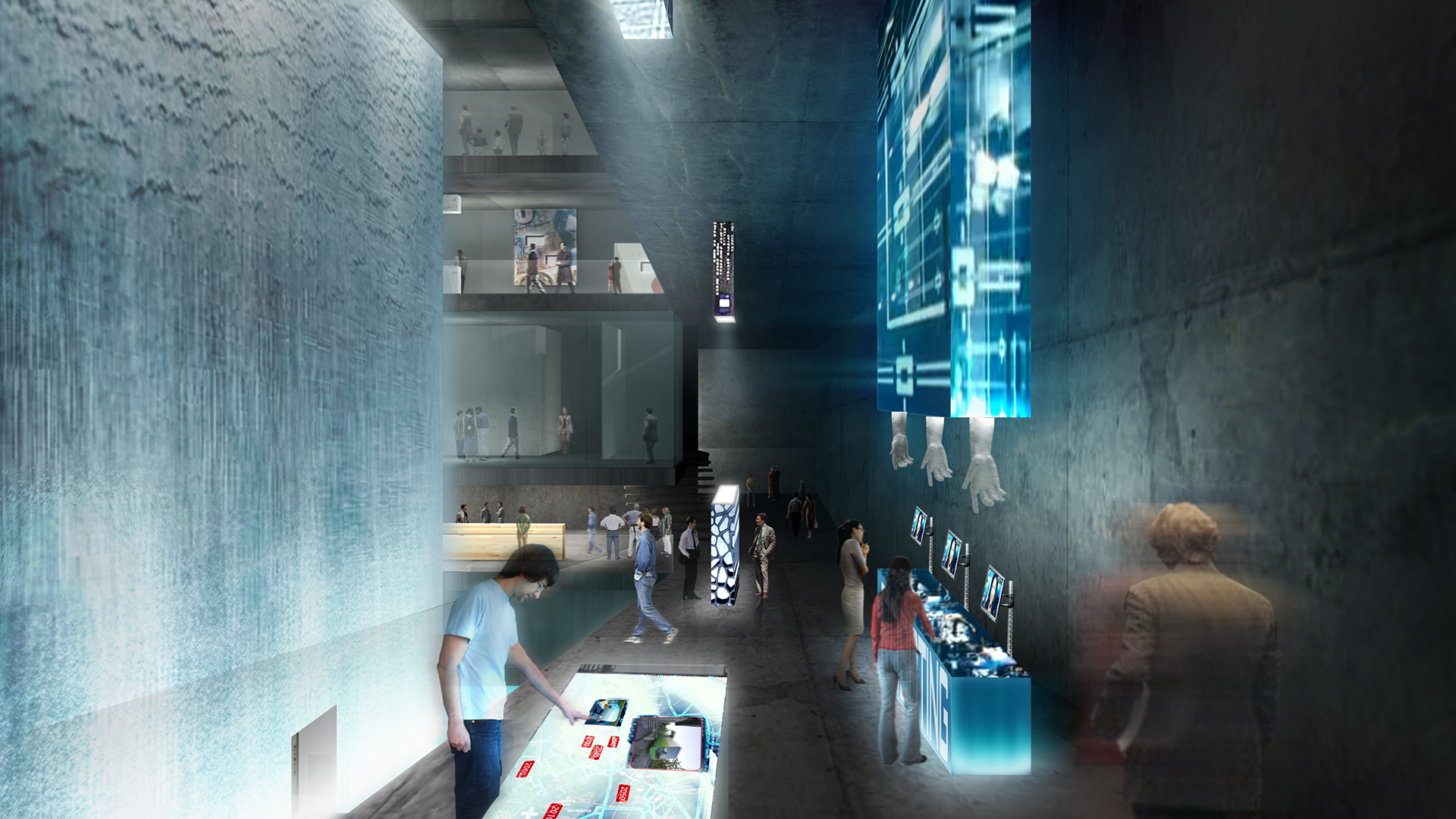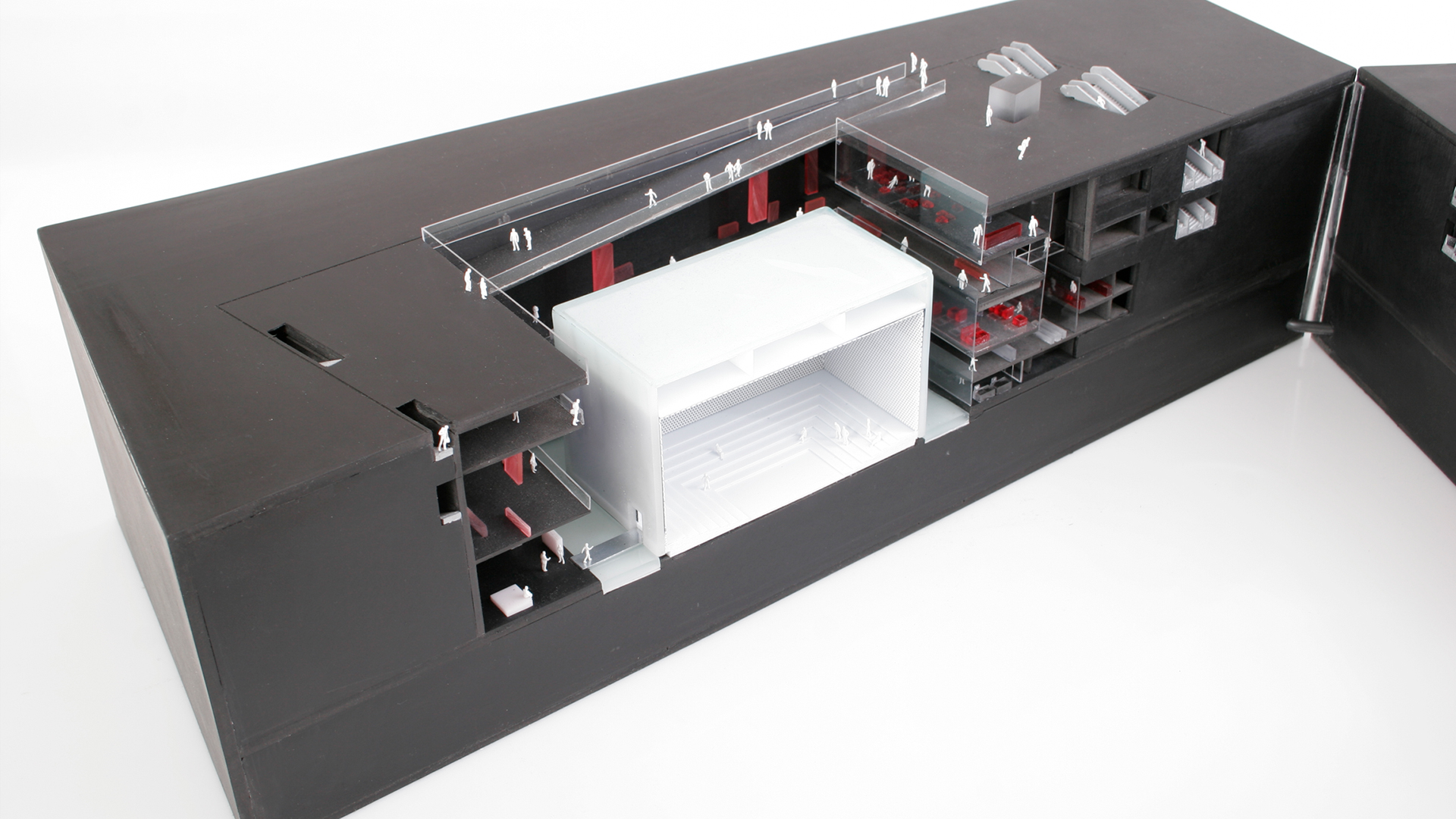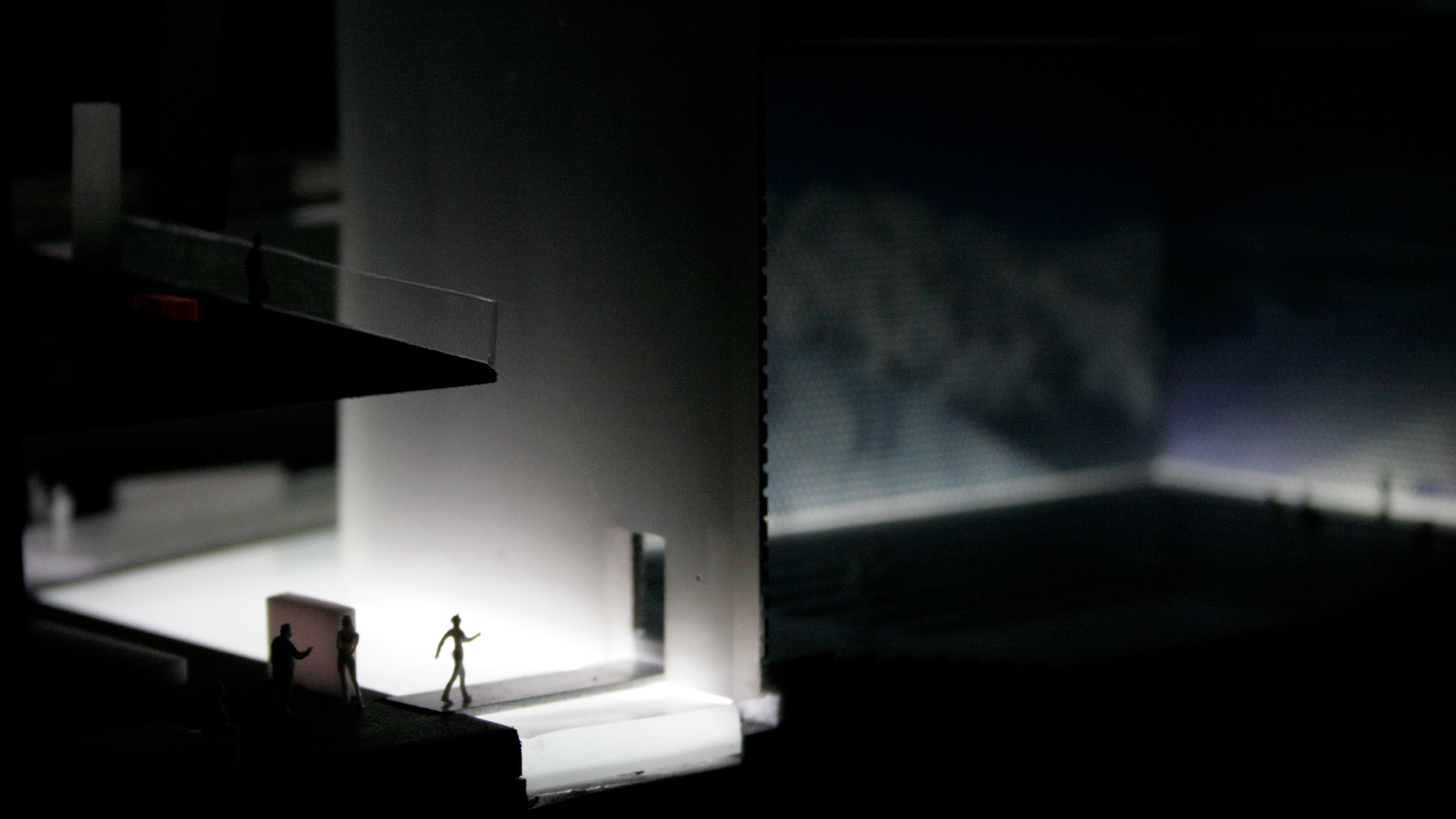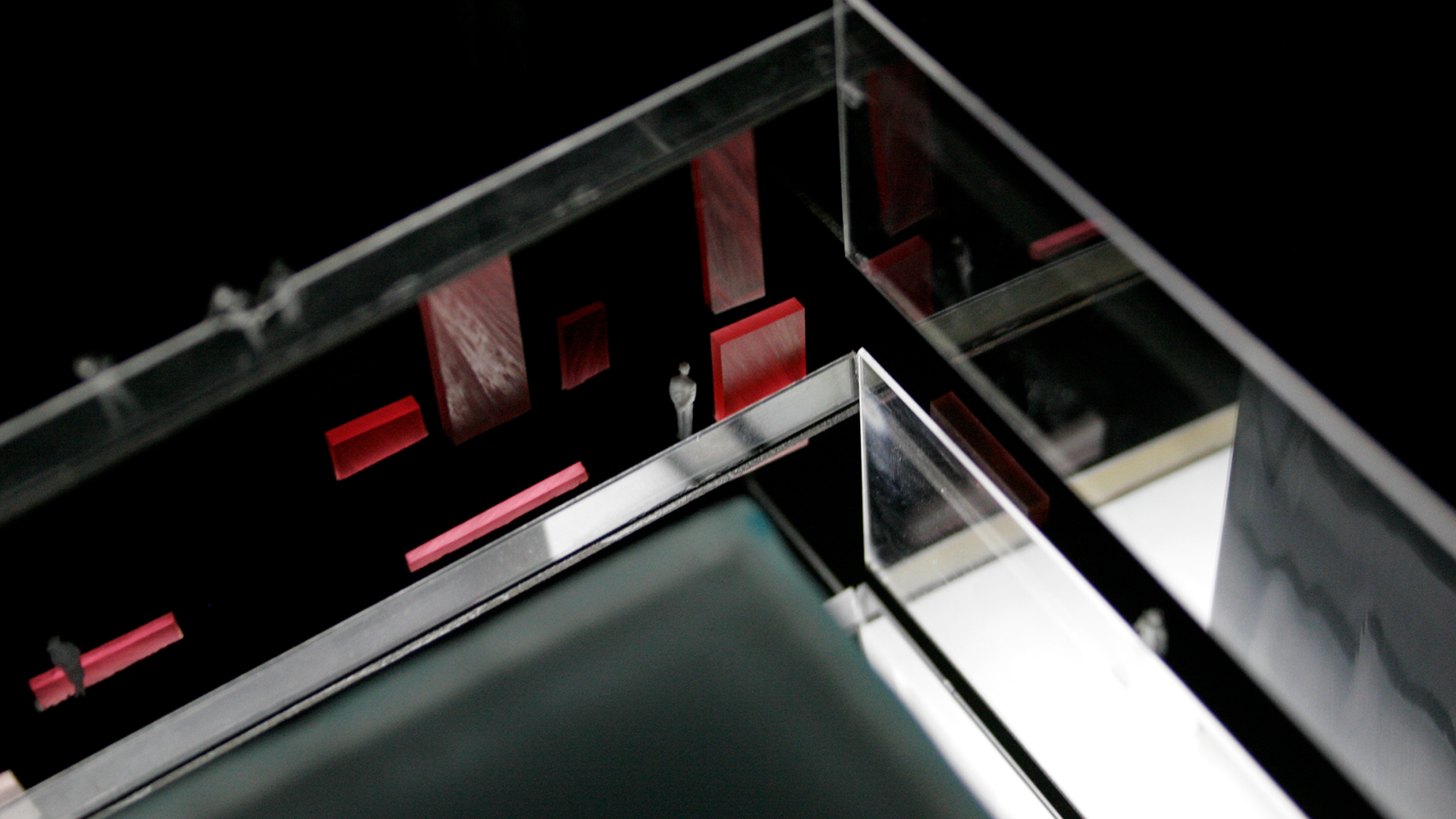 "From the very beginning of the project we were aware of the risk that we might not be able to win with this restrained and at the same time highly innovative idea. That didn't stop us from pursuing our concept, since it closely mirrors our design strength: passionate and content-related design that implies a visualized process as well as a profound involvement of the visitors with the exhibitions contents."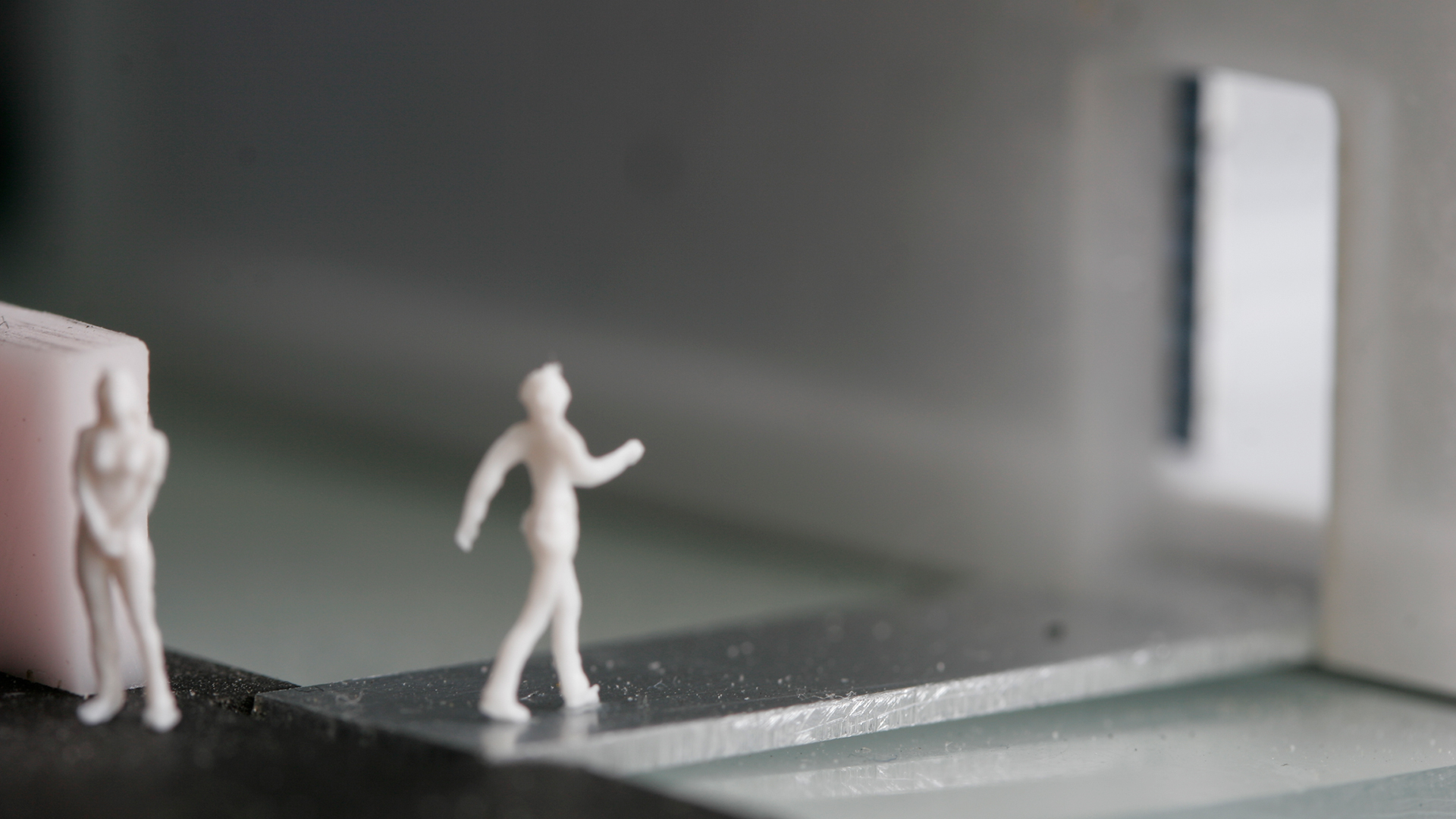 Project

EXPO, SWISS PAVILION, SHANGHAI 2010

Location

Expo Shanghai 2010

Partner

AGIRBAS + WIENSTROER ARCHITEKTUR and STADTPLANUNG

Renderings

D'ART DESIGN GRUPPE

Model

AGIRBAS + WIENSTROER ARCHITEKTUR and STADTPLANUNG