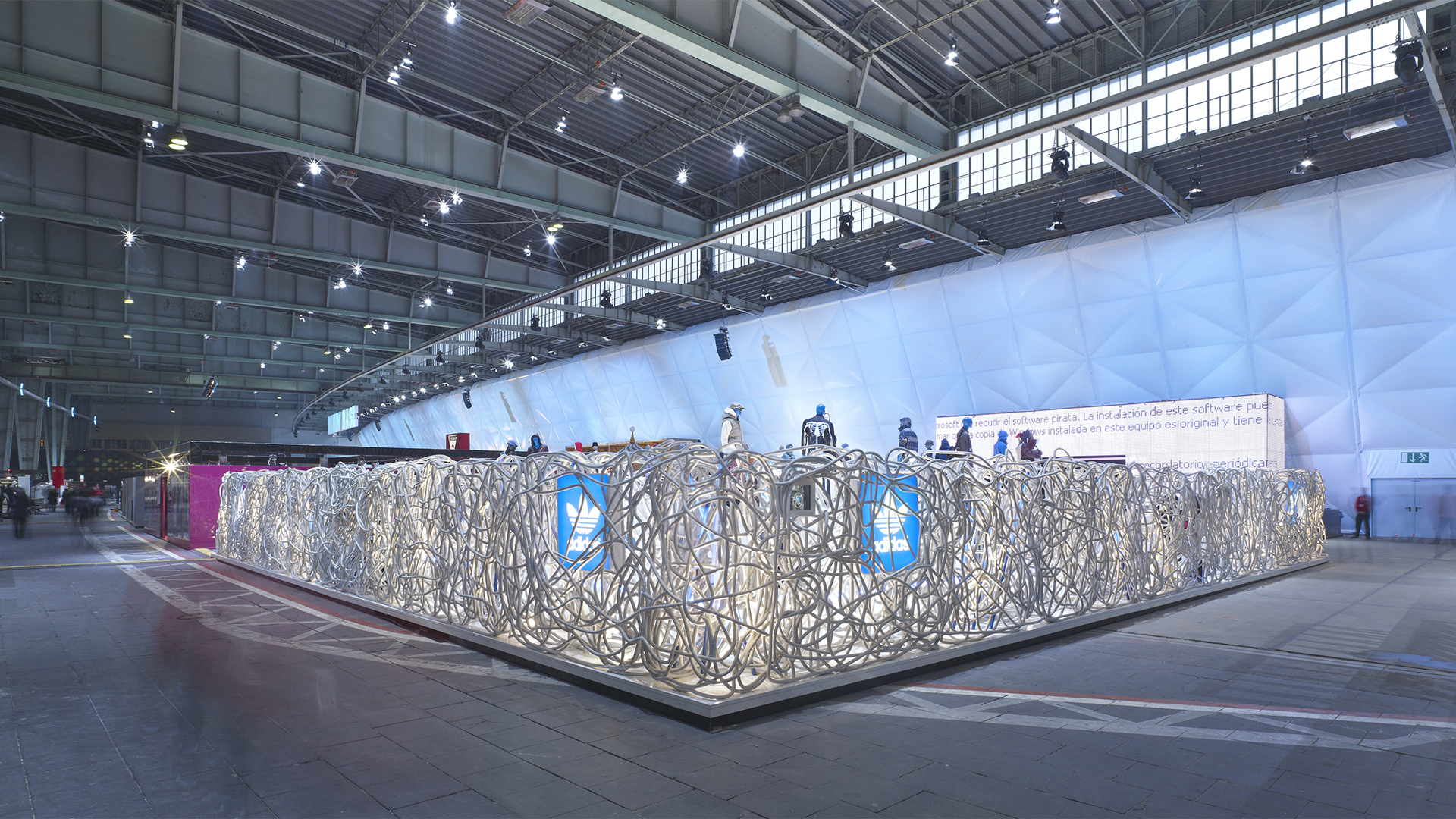 Fair design for adidas at the Bread & Butter Winter 2010 / 2011
An extravagant tube hedge entwines the fair design of adidas Originals at the Bread & Butter Winter 2010.
After several other cooperations adidas, once again entrusted the D'art Design Gruppe with the fair design for the adidas Originals stand at the Bread & Butter Berlin at the former airport Tempelhof.
The design with 10 kilometres of tube wakens the impression of forbidden views. The unusual material is normally used for the concealed cabling of electric cables – at the Bread & Butter it is turned into a design object. The rough looks of this material defy the VIP feeling of the fashion scene with unique nonchalance and effortlessness.
On the area itself, the visitors quickly gain an overview of the collections: a gallery with four sides splits the surface into an outer presentation and an inner lounge area. The gallery integrates diverse functions: It creates a catwalk atmosphere with the help of posing mannequins and simultaneously presents the latest collections. Additionally, it discreetly shows the visitor the way to the lounge. Here, on seating landscapes, customers and salespeople can talk and recover from the hussle of the fair.
The white stand area is easily broken through graphic and light arrangements: Starting at the hedge, three blue lines cross the complete stand's floor in a skilfully unsorted arrangement in order to tie up to the three famous adidas stripes at the foot of the gallery. These familiar features continue across the catwalk in order to also graphically integrate the lounge. There, they end in bright blue light poles. The mainly white fair design stands in a direct context with the oversized white aircushion membrane, which makes the roofed airfield winterproof for the fashion fair.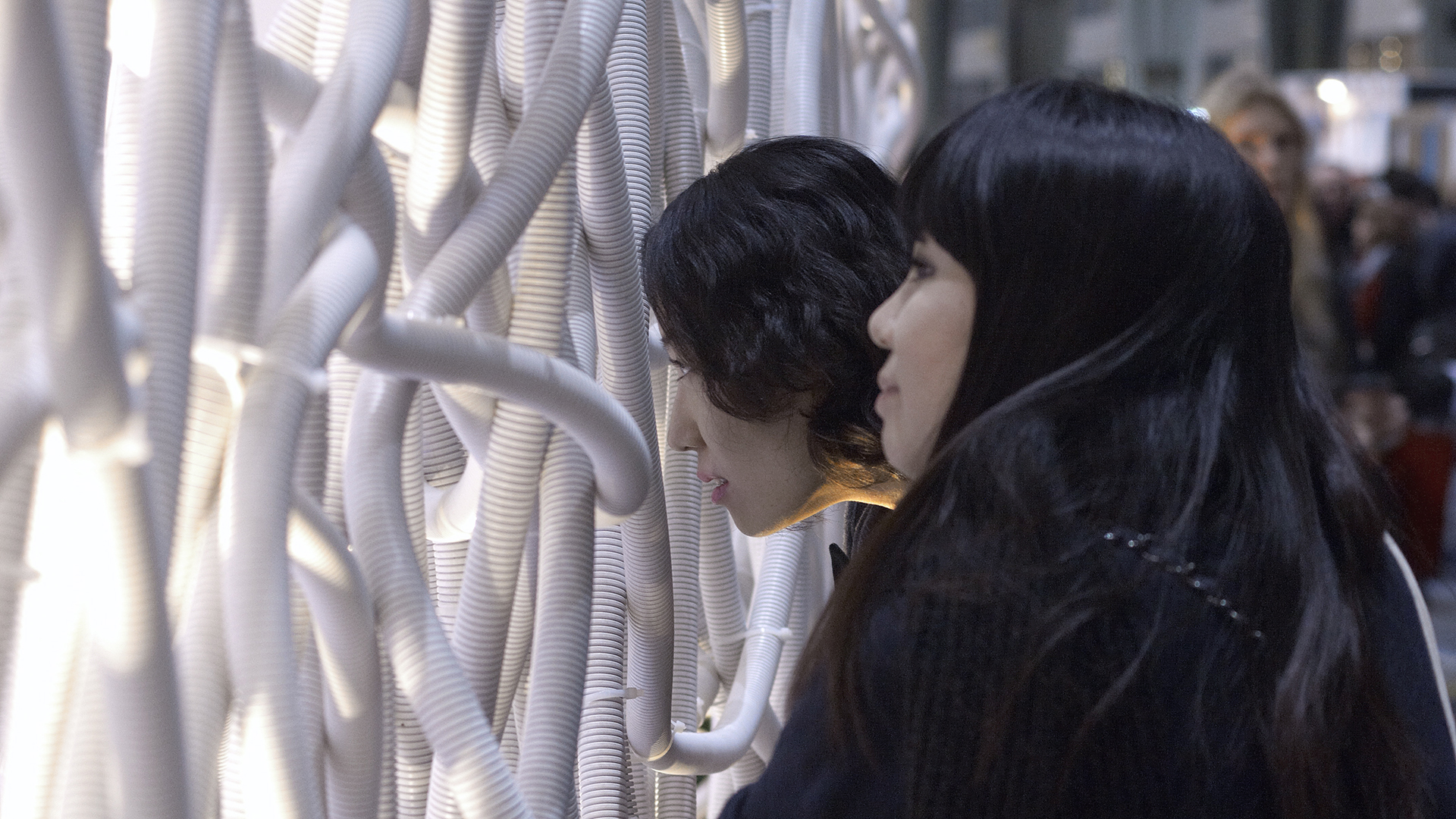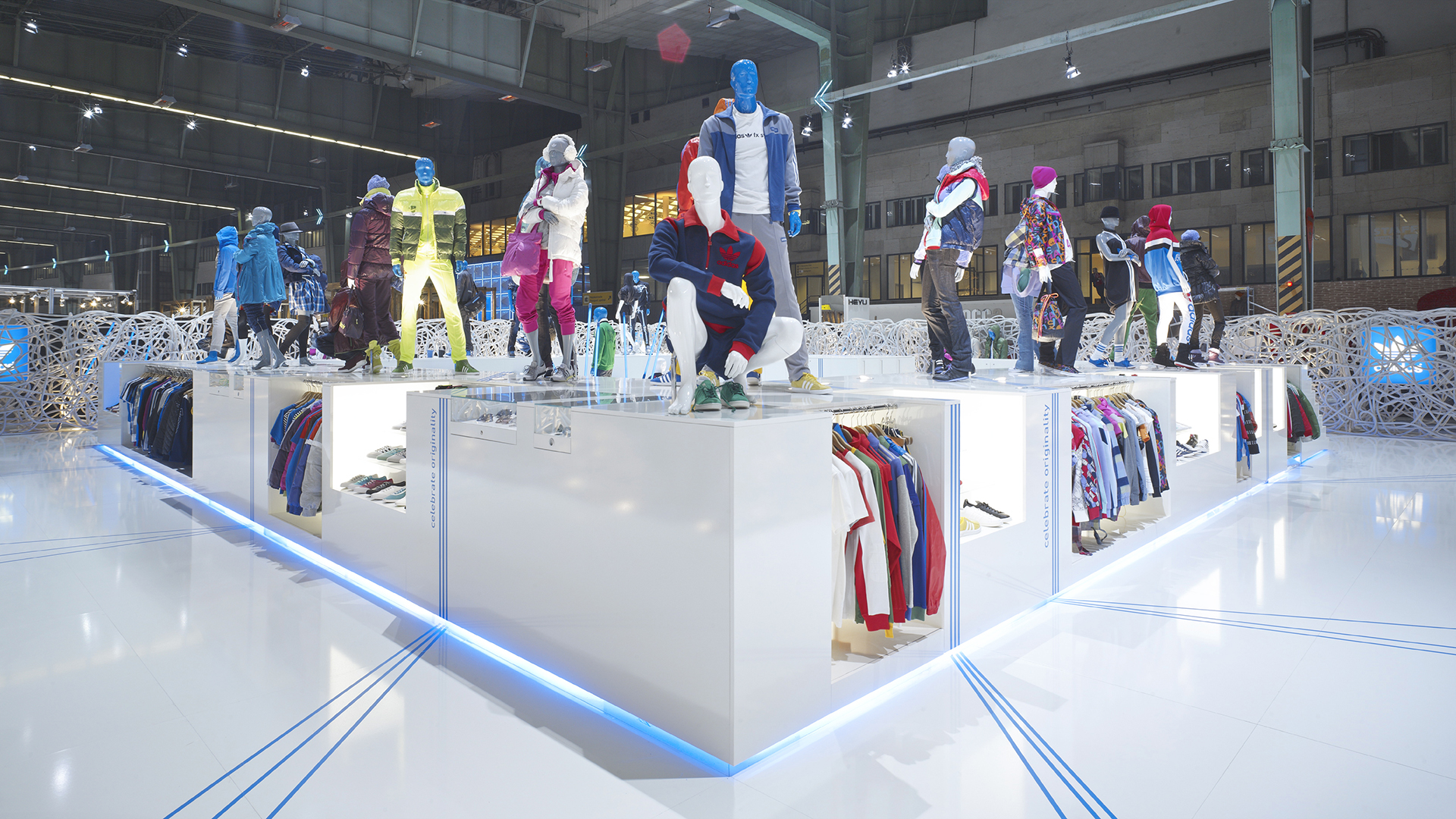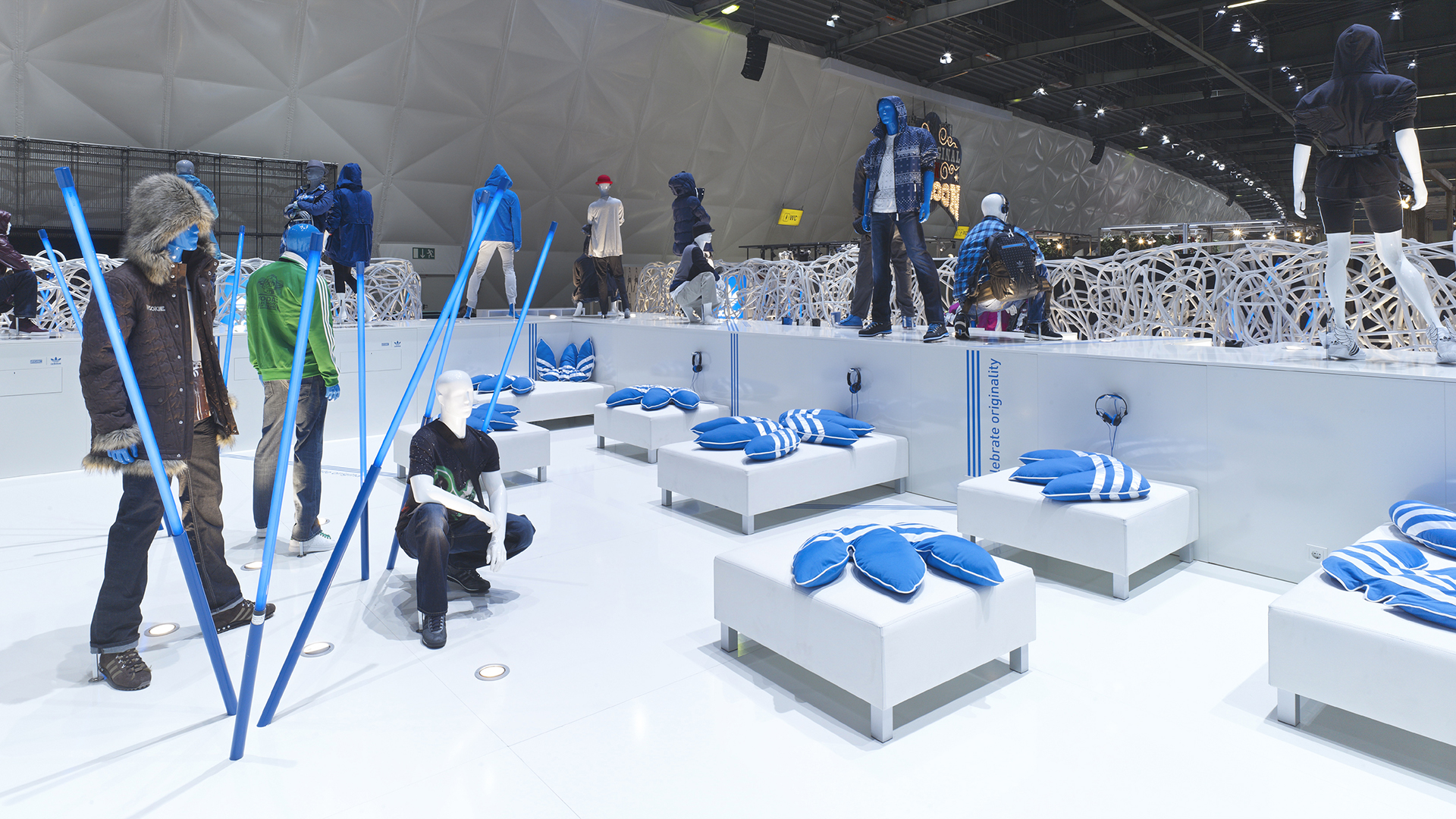 Project

Adidas, Bread and Butter Winter 2010/2011

Partner

Projektpilot GMBH