A further step towards sustainability: At the Integrated System Europe in Barcelona—the world's largest trade fair for audiovisual technologies and system integration—Sharp NEC Display Solution combined a sustainable trade fair presence with immersive product communication. With its warm, natural earth tones and watercolors, the booth stands out proudly in its exhibition environment. The ultimate focus: the advanced technology powering these incredible display solutions.
The concept combines a minimalist design language with large format displays to create a "big picture". The stand is largely constructed out of just two recyclable materials—aluminum and untreated chipboard. Each space has a natural feel: no plastics, paints or non-recyclable composite materials were used here. Instead, the aluminum grid that defines the space featured at last year's show as it will next year too.
New floor-to-ceiling green and blue curtains cover the stand. The color scheme is based on ocean waves, reinforcing the theme of nature and conservation. A few conscious design choices combined with the colorful, vibrant visual world on the high-resolution displays and projectors make for an impressive overall stand experience.
"Dart has once again done a great job of showcasing our company. Our theme focused on quality, service, and sustainability, which was carefully reflected in the final stand design. The team clearly embraced the 'keep it raw' message and used it effectively to communicate with customers. The stand hosted a premium experience drawing in a large number of visitor. Our targets for this show have been more than met..."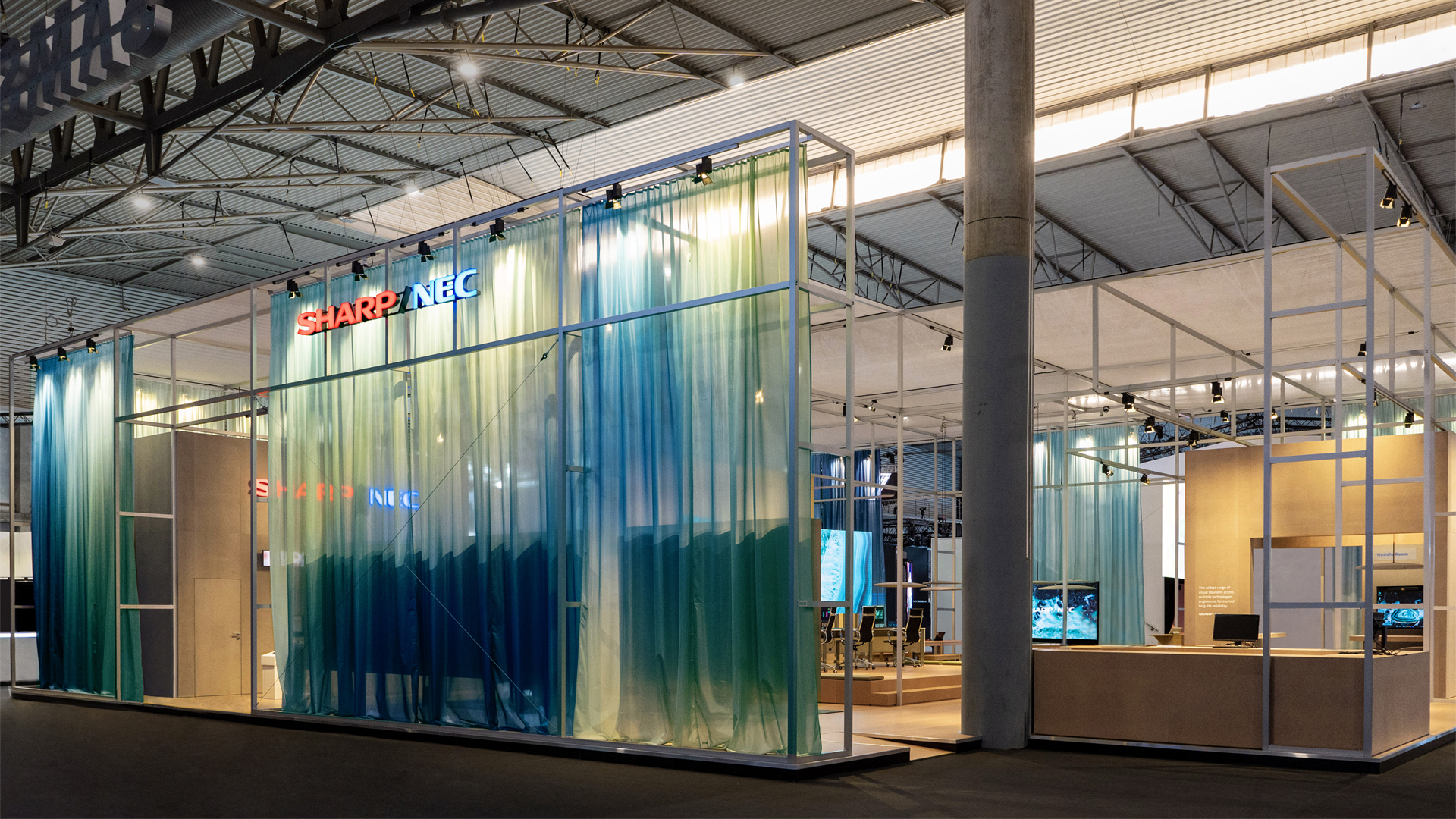 PROJECT

SHARP nec, ISE 2023