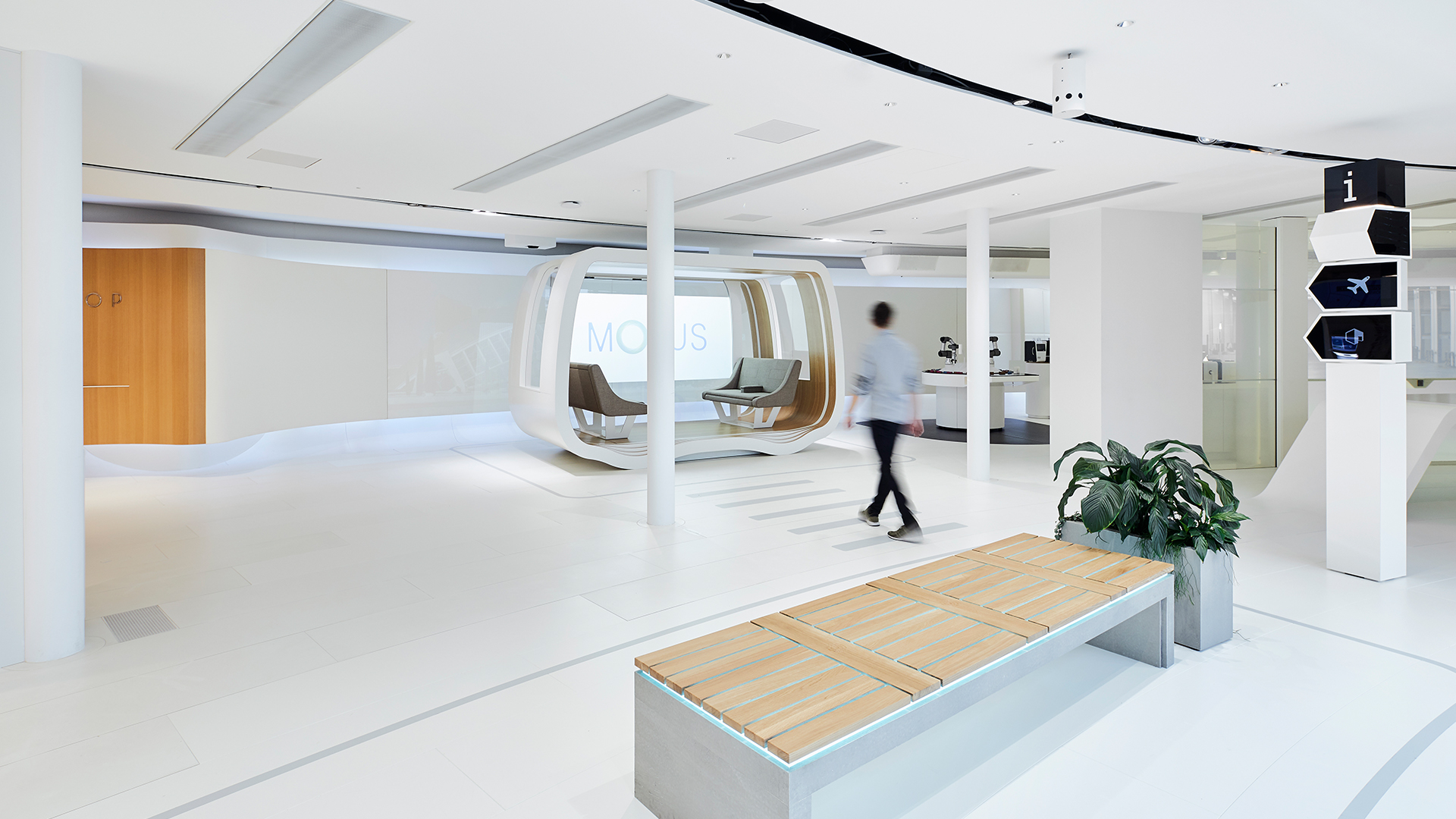 The Telekom Design Gallery offers its visitors an exciting look into the future. Since mobility is constantly changing and digitalization is creating new opportunities, it was Dart's task to re-stage the MOVE exhibition area.
The basic idea was to turn the urban environment into an omnipresent screen that would provide users with exactly the information they need to get from A to B at any time. The Customer Journey in the MOVE area is divided into a total of five stations that provide each visitor with individual information.
The Phygital Wall is a concrete wall that reacts to visitors via a motion sensor and provides them with individual information such as the traffic situation.
An interactive information terminal, the City Info Hub, provides orientation for visitors and residents of a city. A dual-view touch screen displays information from the Mobility, Services & Sustainability areas and serves as orientation in the respective city.
The Mobility Hub is kind of interactive seating furniture for urban areas. Sensors in the seat activate a loudspeaker that can, for example, play the visitor's favourite song.
In the Motus area, the mobility of tomorrow is sketched as an example. As soon as the visitor approaches the vehicle, animations and interactive applications are activated to make the use of the vehicle as easy as possible.
The last station, Digital Signage, shows the orientation system of tomorrow. Signs and directional signs turn to the direction of the individual destination at the user's request.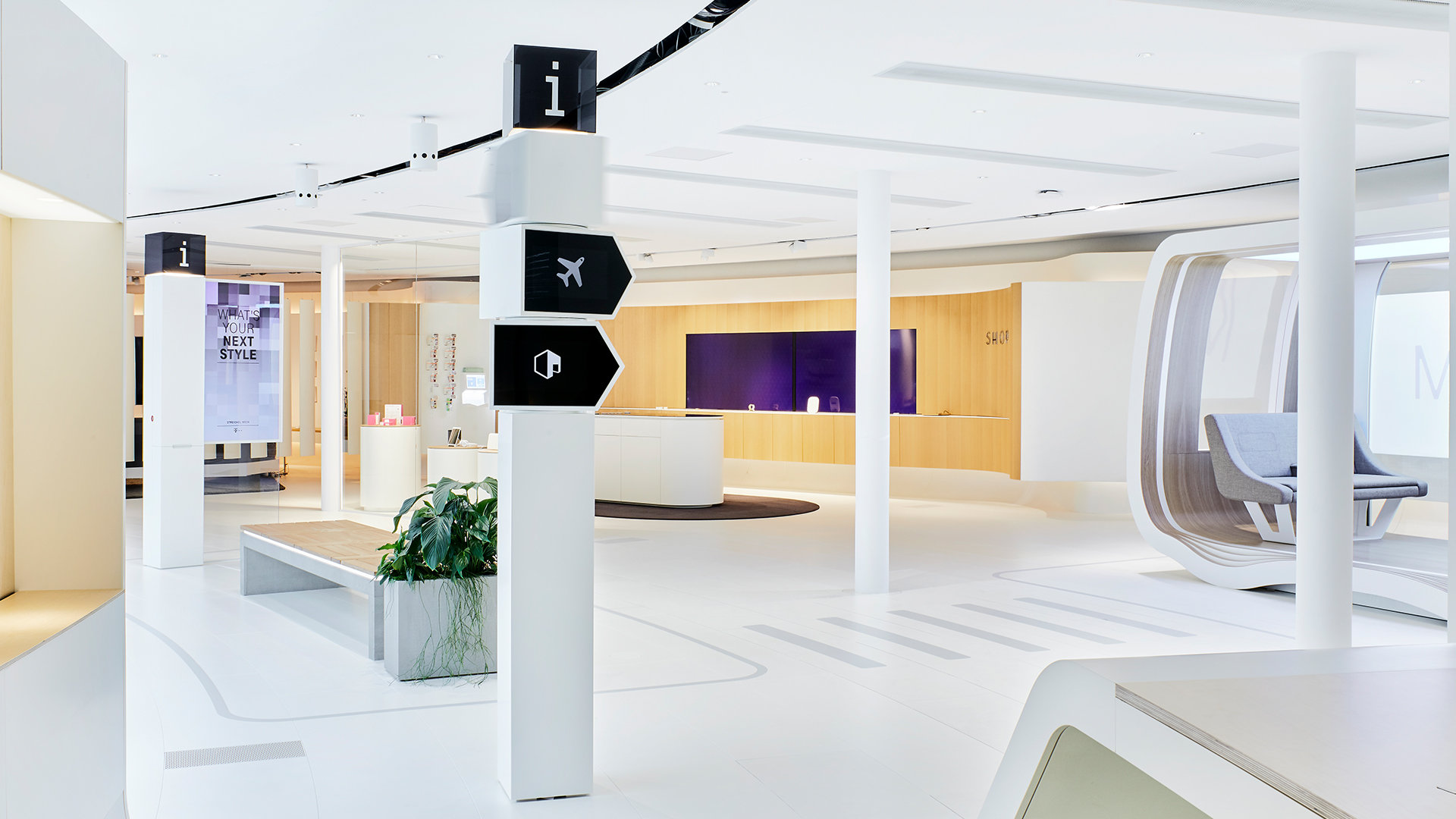 Seamlessly embedded into the existing areas of the Telekom Design Gallery, MOVE offers a real future experience of life in the Smart City.
Project

Deutsche Telekom, Design Gallery MOVe 2018

photography

Deutsche Telekom AG