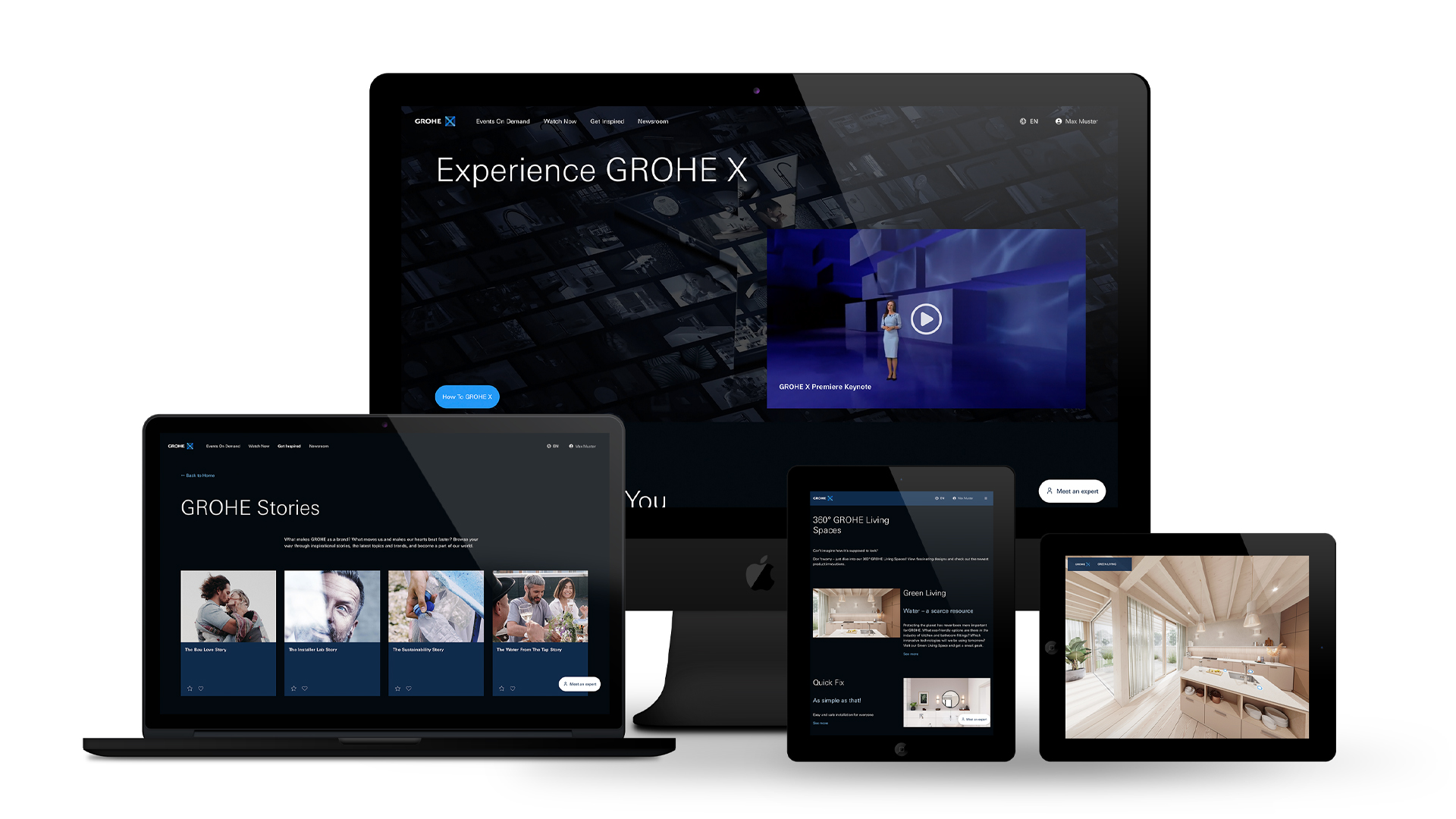 A digital brand cosmos for GROHE
In March, GROHE launched GROHE X - its revolutionary and industry-first communication hub filled with informative and inspiring content. Network, interact, and get an instant impression of GROHE's know-how. It's a global, digital experience.
In collaboration with GROHE and other partners, DART made various high-level contributions to this innovative platform.
Take the GROHE Stories. Here, we played a key role in shaping the UI/UX. And our content curation and creation laid the foundations for how these Scrollytelling Experiences were conceived. We also emotionalized product themes and aligned them to what's trending.
There's more: We designed and produced photorealistic 360-degree interiors to showcase GROHE products with huge impact and provide a spatial experience in a digital form. For select customers, this experience was further enhanced by a special VR experience - using Google Cardboard to transport them into a virtual GROHE world.
But no event platform is complete without a "live" element. And the same goes for GROHE X. That's why we created a virtual stage where both keynotes and product launches can take place and GROHE's passion for water can be shared with the wider world.
In the coming weeks and months, even more exciting surprises lie in store. We look forward to continuing to be a part of this journey. www.grohe-x.com